Last Updated on
Ads for Blogs to Earn Money
Is it possible to make money with Ads?
Yes, it is!
Choosing the right Ad network and monitoring your ads will help you succeed if you chose to monetize your blog using Ads!
If you are looking to make passive income with your blog, then you can do this by adding ads to your blog!
You will find many bloggers against using ads to monetize blogs, but I think the choice is totally up to you.
A few bloggers strongly believe ads to be tasteless, they find them extremely distracting and feel that they just take away from your overall branding of the business!
And this is true in many cases but you can totally choose to make money with Ads by knowing exactly how to do it properly.
But before we get started on how to make money with Ads, we would love for you to join our growing Facebook group right here! Be sure to follow us on Instagram here.
We also wanted to take the opportunity to let you know that we use Affiliate links on some of our blog posts. This means that we could make a commission if you click on an affiliate link and purchase something. Please check out our full disclaimer and policy page here.
Ways to Make Money Posting Ads
Ads are definitely the easiest and fastest ways to make money as a blogger. And this is why I see so many new bloggers wanting to jump on this wagon as fast as they can!
I actually did not add any ads to my blog until a year and a half later!
I was focusing on proving quality content, growing my email list and monetizing mostly by using Affiliate Marketing!
I also did not want to use any advertisement on my site that did not relate closely to my content or readers!
Google AdSense was definitely a no-no for me as the content they posted were not of quality in my opinion. And as much as I wanted to make money with Ads, this option was not of the best interest of my online business! Period!

When Should you Add Ads to your Blog
I know as a beginner blogger that your goal is to make money with ads, but I would definitely recommend having some content on your blog (SEO friendly) – at least 10-15 solid posts, some traffic and an understanding of your readers before anything!
This will ensure that you do not turn off readers immediately after starting a blog and that you are somehow well established before considering making money with ads.
The amount of money will greatly be determined by your blog traffic! And as a new blogger, you may not have this in place yet!
We suggest using Pinterest to get traffic to your blog quicker and you can steal my Pinterest strategy here! You will learn exactly how many pins per day, keyword strategy and when to pin!
However, for long-term success, I have been actively using SEO to reach even more readers and consistently getting traffic especially on days when Pinterest just doesn't work!
Once you have the traffic you are now ready to make money using Ads! Remember, your traffic will impact your ad income.
If you have no traffic, there is absolutely no sense in monetizing using Ads, look at other ways to make money with your blog such as:
3 Networks bloggers should apply to get sponsored blog posts
How to get Paid to Blog and Write Articles from Home
10 Creative Ways Bloggers Can Make Money every Month Consistently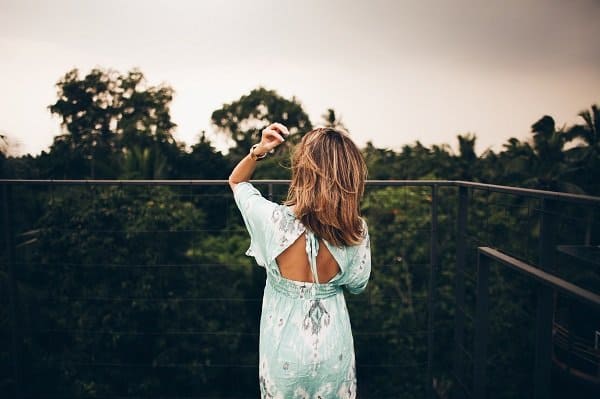 Bloggers that Make Money with Ads
Today we wanted to share a list of amazing bloggers that are totally making a majority of their income using display Ads.
This just goes to show that you can really make money with ads if you work harder, create great content and have enough blog traffic to justify this income stream!
Absolutely make it a point to have multiple income streams for your blog!
Relying on the fact that you can make money with ads can really hurt you if your blog traffic dies out one day.
If you are going to make money with ads, I highly suggest using Media.net, Mediavine (my favorite) or AdThrive!
Blog Income & Traffic Report from Mommy on Purpose// 1
Like myself, Carly from Mommy on Purpose no longer publishes income reports! But you can totally join her email list to receive her monthly income report should you wish!
The last income report from Mommy on Purpose was published at the end of 2016!
At this point, Carly was already making a good $3, 404.87 from posting ads on her website! She gets massive blog traffic and this equals great income for her blog!
Silas and Grace from Chasing Foxes// 2
This lifestyle blogger makes money with ads and they totally blow my mind.
They are currently averaging about $7, 595.89 per month in ad revenue from their blog. They use Pinterest to get a majority of their blog traffic!
To make this amount of money in ad revenue, they had 1, 066, 534 pageview that month! That is over 1 million page views!
You better be using Pinterest effectively to get that much blog traffic!
The Practical Saver – Ad Income// 3
Another amazing blogger that I follow is The Practical Saver! Allan is the mastermind behind The Practical saver where he has managed to save over $400K!
His blog has seriously grown and come a long way from where he started and he focuses on both SEO and Pinterest to drive traffic to his site!
He also makes about $7, 544.12 in ad revenue and uses AdThrive which pay extremely well!
And he only gets about a 160, 000 page views each month!
What Mommy Does – Income Blog// 4
A lot of bloggers no long publish income reports but I follow Lena religiously to learn and grow my blog!
In this income report that she published, she did make $3, 200 with ads.
Although her affiliate sales were a little high than the ad income itself! I still believe that you can choose to make money with ads!
Even though most bloggers no longer share the income reports on a regular, its safe to say they are still heavily making money using ads on their blogs!
Gathering Dreams – LifeStyle Blog // 5
This almost new blogger is making great money with her blog. And like the rest of the bloggers on this list, she is also making money using ads among other income streams that she has in place!
In this post, she shares exactly how she makes money with her blog but also reveals that she earned over $2, 572.73 in ads income using Mediavine!
If you are thinking that you want to make money with Ads, take notes of which ad agencies most of these bloggers are using for better blog income!
The Bewitchin Kitchen// 6
Calling all food bloggers!
This blogger is just killing it when it comes to making money with her blog! This is my go-to place for finding amazing recipes as well as travel inspiration!
She managed to make her blog more of a lifestyle blog although the majority of her posts is about yummy food!
Randa made a whopping $4, 721.20 in ad revenue from her blog using AdThrive! How's that for income?
Keep in mind most of these bloggers also monetize using other income streams, not ONLY ads!
Rose Atwater Blog Income Report// 7
This blogger blogs about a little bit of everything. From finances, family, and miscellaneous items, she features it all!
Based on her income report, she made $7, 225.75 in ad revenue!
This accounted for 76.8% of her monthly income!
One interesting fact to point out is that she uses multiple ad agencies on her blog! However, a majority of her ad revenue came from AdThrive where she made $6, 557.06!
Will you be interested in experimenting with different Ad agencies on your blog?
The Practical Wanderlust – Travel Blogger// 8
I have never actually heard of this travel blog but I was excited to explore the site! It's a fun site that you should definitely take a look at!
From what I can tell, Lia and Jeremy monetize this blog using a few income streams such as Affiliate marketing and freelance work.
They do use Ads on their site and were able to make $1, 593.20 in Ad Revenue!
They use Mediavine for this and they had over 102, 552 pageviews for the month that they generated this income!
In conclusion, this travel was able to make money using Ads!
Related:
How much are these Food Bloggers Making each Month
10 Female Entrepreneurs Making Money Online
Exactly How much I made in my First Month Blogging
Easy Baby Life – Simplifying Motherhood// 9
This blogger does make money with Ads among other income streams!
With the Mediavine network, she was able to earn $3, 801 in Ad Revenue!
This site gets amazing traffic from mostly Google searches which I highly recommend you learn to do!
To obtain this revenue she had over 324, 076 traffic directly from Google.
I am slowly working my way to organic traffic using this SEO method!
Monetizing your Blog with Ads Tastefully
We hope you understand that you can make money with Ads, but this will all depend on how you chose to monetize your blog!
I typically turn off ads on posts that are affiliate focussed as well as on sponsored posts! Especially if I know that I would make more money on these posts than by using Ads.
Posts that I feel need more readers attention, I also turn off all ads to avoid distraction!
Don't feel pressured to join Ad agencies right away as you need to first understand your readers!
Ads don't always work and you do need massive blog traffic to get the revenue! If you want to make money with Ads, go for it, and if you are already using ads, we want to hear from you! Share your experience!
If you have any tips or comments you would like to share, please do so below! You can more blogging tips here!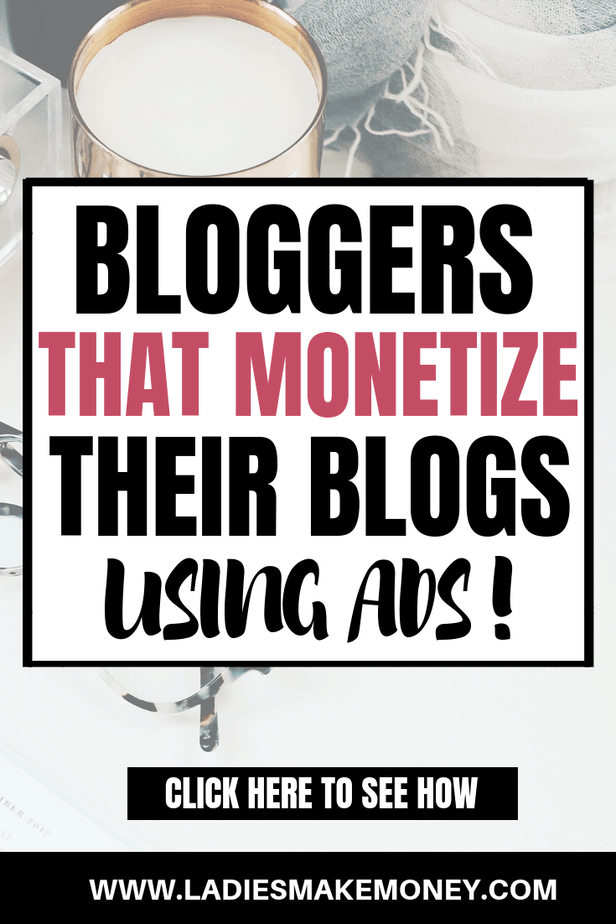 Make Money with Ads – How to Do It Tastefully
If you enjoyed our blog we would like to have you join our email list and receive weekly money-making tips, you can join now! Don't forget to join our Private Facebook group. The page is created to share your work, pitch your services and learn from other experienced bloggers! Our Blog Policy can be found here.
---
***We would like to note that this post and most posts on our blog may contain affiliate links. This means that if you purchase something that has an affiliate link, we will get a commission from it. Not all items recommended on our site are affiliate links. We only recommend items that we have used and tried. These items have brought us much success and we highly recommend them to you in order to be successful. Thank you for your trust!