Last Updated on March 16, 2020 by NandiNN
We have neglected doing income reports for a while now. Don't worry, we had a great excuse for messing up on this one. We were away having a baby and the last few months were extremely difficult and hectic. Now that she is here, smiling, sleeping, crying and feeding all the time, we are in full swing with our blog. We are happy to announce the return of blog income reports. So how did we manage with our June blog income report results?
Before we get started, we would love for you to join our growing Facebook group right here! You can also join our Pinterest group by scrolling to the bottom of this page! If you are looking for guest blogging opportunities or if you need a personal affordable coach to take you from A-Z, we can help you. Get the details right here!
Our overall monthly income goal is to make approximately $5000 per month from our blog. We are slowly working towards that goal! If you want to know how we plan to make $5000 per month, read this blog.
Past Blog Income reports below:
November– Blog income Report!
December: Blog Income Report! 
January: Blog income Report!
If you are looking for ways to make money from your blog, we wrote this amazing blog on the 7 things you can do to boost your blog income and 25 Ways to Make Money Online and grow your monthly income.
PS: Here is a picture of my baby girl. She is now 2 months old and dearly loved.!!
DETAILED JUNE BLOG INCOME REPORT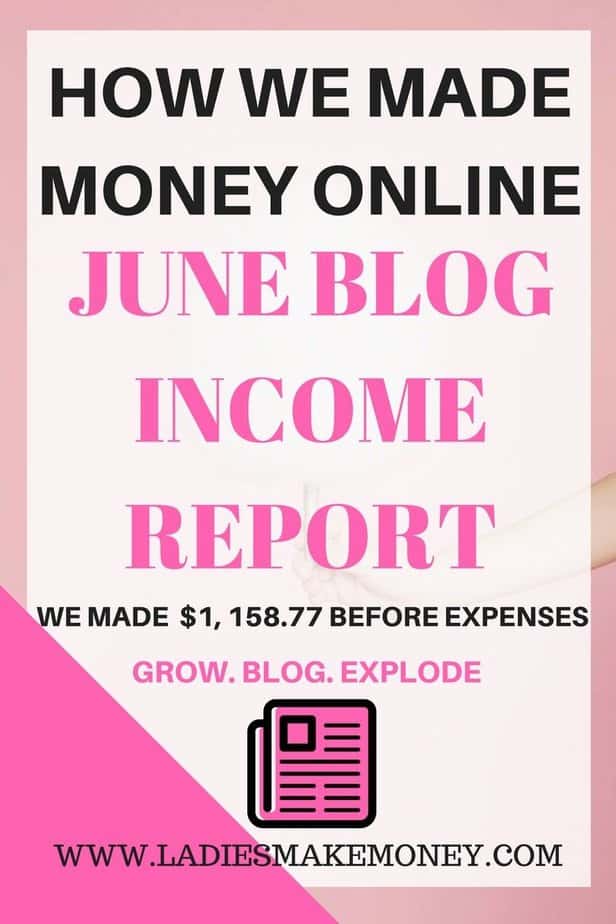 As always, we want to let our readers and followers know that blogging is not as easy as it looks. A lot of effort, planning, and learning goes into this. We are treating this blog as a business blog and this means we work full-time on it. Lot's of planning, promoting, learning and mistakes make up for the blogging world. We are determined to make it work and help you along the way.

INCOME AND BLOG GOALS:
We typically set goals that we need to achieve monthly. This makes it easy to work towards something and it keeps us accountable. But, since I was away, I did a lot of catching up and didn't really have a goal in mind for the month of June. Don't get me wrong, I still blogged, promoted and networked on social media. Plus my traffic didn't really drop thanks to this Pinterest strategy.
So what did I achieve in June to be able to make money online:
Blog post – 8 Blogs were published (3 of those were guest blogs)
Email subscribers – I increased my email list to 1300 – Very happy with this!
Blog Pageviews- I am experimenting on this since investing in a new strategy- Pinterest strategy. I will have a better idea at the end of July! So far, so AMAZING!

SOCIAL MEDIA STATS FOR LADIES MAKE MONEY ONLINE
Instagram – 255 followers – Not much Improvement from the last time- Fail
Pinterest – 3698 followers – Last checking I had 1650 followers–WIN
Twitter – 663 Followers – Last checking was 400 followers – WIN
Facebook Page – 758 Likes– Last checking was 150 likes (WIN)
Facebook Group – 1999 members – Last checking was 509 amazing members! Don't forget to join us!
I am really happy with my Pinterest followers. According to Carly who went from zero to 200 K pageviews per month, it's not about the followers, but the pinning strategies you use which makes up for a great Pinterest plan. This is the best investment I have made to date. I still want to have about 10, 000 followers by the end of this year!
My Facebook group is another big one! I am hoping to also get about 10,000 amazing women who are focusing on growing and helping each other. I did get rid of a lot of people that were purely self promoting! This means my account will take a little longer to grow as I am really pick about those that join. If you are not yet part of our- Facebook Group, don't forget to join us. It's a great community to share and grow your biz!

GUEST POSTING:
Our goal was to get featured on two blogs per month. Because we are playing catch up with our blog, we will restart this next month. We want to be able to build authority with this area. We did accept a few guest blogs this month!
-The Ultimate Mini Guide to Pinterest SEO
–EMBRACING THE BEAUTIFUL CHAOS OF LIFE AS A FRUGAL BLOGGER
–Improving your productivity as a Blogger1
We are always accepting guest bloggers and if you are interested, see more details here!
Blog Published this month:
BREAKDOWN OF JUNE BLOG INCOME REPORT:
Income:
Products
Affiliate sales
Ad Network
Services
Total Income: $1, 158.77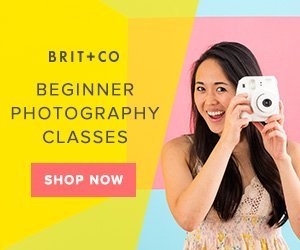 Expenses:
Boardboaster – $20.00 (I might have to upgrade soon).
Canva- $4.00
Blue Host – $0.00 (Promo for the year, I already own other sites and I guess I got a bonus FREEBIE)
Tailwind – $0.00 (Because of my referral, I keep getting a credit!
DPD Portal – $10.00
Lead Pages– $25.00 (Best tool for growing your email list).
Total Expenses – $59.00
Total Blog Income = $1, 099.77
I am really impressed with our June Blog Income report. A lot of this is thanks to Affiliate Marketing and I am so glad I purchased Michelle's course- Making Sense of Affiliate Marketing and How to make your first Affiliate Sale in 24 hours with House of Brazen! I truly believe in investing in myself to get good results. Otherwise I would still be struggling!
WHAT WORKED AND WHAT DIDN'T?
Let's first focus on what did not work:
I was busy with a new born baby, (first baby) and I did not manage to always email my list. I am trying to be a bit more consistent with this one. Maybe I will try to schedule them in advance just in case life takes over.

I wanted to batch my blogs before going away on our mini maternity leave, but this didn't work out. I did still manage to push blogs out (Proud Mama).

I wasn't able to connect with more bloggers in the industry because I was busy, but I still managed to make a few blogger friends that are supporting me.
So what worked for our blog
Definitely changing my Pinteresting strategy thanks to Carly! This involves manually pin your pins instead of relying on automation tools. It takes a lot of work but Carly helps you determine what pins to pin for the most traffic, what time to pin and how to pin. Her strategy is amazing and you can read all about it here!
Creating my own products is an A+ for my business and I am getting great feedback and results from it. I will be working on a few more products down the line. Possibly read for September/October! Stay tuned.
Growing my email list, allowed me to continue connecting with my tribe even when I was a little busy! And I came back to them easily. I use LeadPages to create beautiful landing pages such as this one! I am on the basic package. You can try it for FREE and start capturing and building your email list!

Accepting more guest blogging on my site as a way of connecting with other bloggers is amazing. My traffic is already getting higher and higher each month because of this strategy.

I have also decided to go through old posts to update them, change some images and add affiliate links. This strategy alone increased my blog traffic last month. I am doing one update a week and I am pleased with the results. Every update I do, I promote it using Carly's Pinterest method and I am getting so much more better results.

Affiliate marketing is definitely growing for me and I am so happy with the results I am getting. I am so thankful I took the course because at the beginning of last year, I tried out the affiliate thing with my other blog and I got zero sales. Now I am getting over $500 with it!
JULY BLOG GOALS:
I will continue to accept more guest blogging opportunities. I want my site to be the go to place for bloggers to get information and grow their businesses. The more people I can get on my site sharing, the better value I can give everyone.

I will try to get 1 guest blogging opportunity for myself this month. I have a few people in mind of who I want to work with.

Blog 2 times a week instead of 3 times a week – Monday and Wednesday – I will continue with this until I hit my blog traffic goal of 100K.

Batch up all my blogs. spend Sunday and Tuesday writing out blogs. The goal is to have one month worth of blogs up and written out.

Promote more on my Facebook group – Twice a week! In the next few months, I will make opportunities for other bloggers to be seen more on my Facebook group! Stay tuned. This will help you with your blog traffic.

Pre-write all my newsletters at least one week in advance

Increase my Facebook group to 2300 members, Pinterest to 4000, Twitter to 750, Instagram to 500, Facebook page to 800.

Get my subscribers up to 1400 email list

Income goal to be increased to $1500 – If you want to learn how to make your first $1000 in 45-60 days sign up here! Use promo code: "SPECIAL17

″.

Get it for $10.00.
Although I didn't have the opportunity to network much, I am happy with my June Blog Income report. I suggest setting realistic goals for your blog in order to be successful! I can't wait to see what the month of July has in store for my small blog!
What goals do you have set for your business? Tell us in the comments below.
MAKE YOUR NEXT $1000 FROM YOUR BLOG WITH OUR NEW E-BOOK. USE PROMO "SPECOAL17″ FOR LIMITED TIME AND GET IT FOR $10.00. BE WELL ON YOUR WAY TO MONETIZING YOUR BLOG TODAY!
WANT A LIST OF RESOURCES THAT HELP ME GROW MY BLOG EVERY DAY? SEE IT RIGHT HERE: RESOURCES AND TOOLS FOR BLOGGERS!
I'm taking part in the Money Making Madness Linky hosted by Charlotte Burns from Lotty Earns, Emma Bradley from Mum's Savvy Savings, Emma Drew from EmmaDrew.Info and Lynn from Mrs Mummy Penny.
If you enjoyed our blog we would like to have you join our email list and receive weekly money-making tips, you can join now! Don't forget to join our Private Facebook page. The page is created to share your work, pitch your services and learn from other experienced bloggers!
---
***We would like to note that this post and most posts on our blog may contain affiliate links. This means that if you purchase something that has an affiliate link, we will get a commission from it. Not all items recommended on our site are affiliate links. We only recommend items that we have used and tried. These items have brought us much success and we highly recommend them to you in order to be successful. Thank you for your trust!