The Ultimate Bundles Affiliate Program for Bloggers
My favorite affiliate program at the moment is the Ultimate Blogger bundle. This is a program that promotes different types of products from other bloggers by bundling them into one package amazing package.
They create and put together all sorts of bundles which include health, homemaking, organizing, business, photography, blogging, parent and so much more. This is why any blogger can become an affiliate for the Ultimate Blogger Bundle and make some money.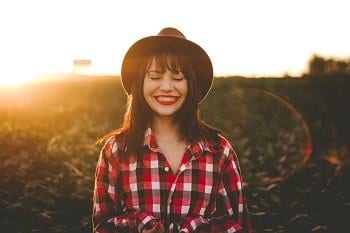 Making Money with the Ultimate Bundles Affiliate Program
But before we get started on you should join the Ultimate Blogger Bundle, we would love for you to join our growing Facebook group right here! You can also join our Pinterest group by scrolling to the bottom of this page! If you are looking for guest blogging opportunities or if you need a personal affordable coach to take you from A-Z, we can help you. Get all the juicy details right here! Have you seen our brand new shop! 
We also wanted to take the opportunity to let you know that we use Affiliate links on some of our blog posts. This means that we could make a commission if you click on an affiliate link and purchase something. Please check out our full disclaimer and policy page here.
Did you know that you could make some serious money with by becoming an affiliate for the Ultimate blogger bundle today? The payout is really amazing and some bloggers have reportedly made over $3000 at one shot with this.
Why Should You Become an Affiliate for the Ultimate Blogger Bundle?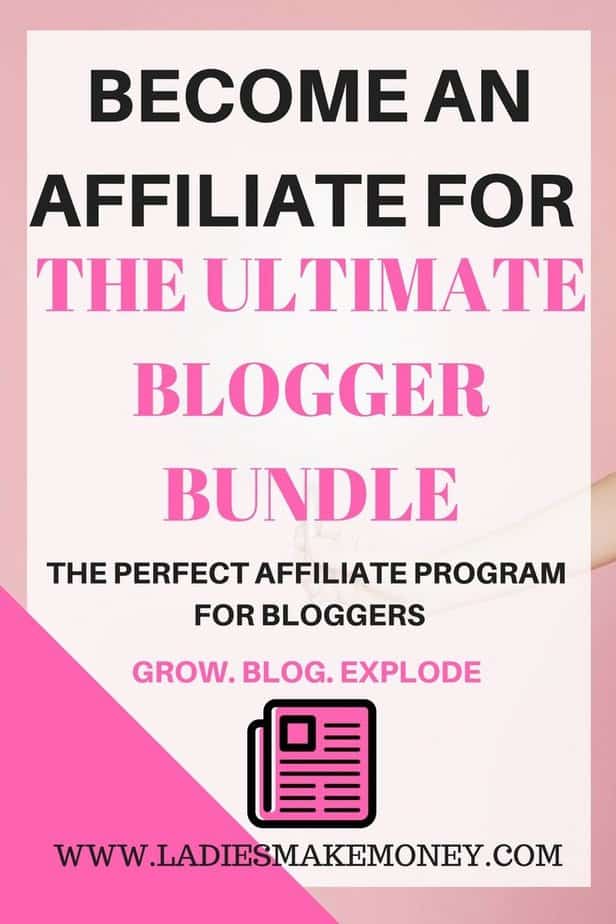 They are so many amazing reasons why you should consider becoming an affiliate for the Ultimate Blogger Bundle. For one, I have seen amazing results from promoting their products, but here are a few more reasons to why you should become an affiliate for the Ultimate Blogger Bundle. 
The discount they offer to your clients and readers is amazing – sometimes over 90% off

The bundles include eBooks and courses that are almost $4000 to $5000 in value which your readers will love

They make it so easy for you to promote and make a sale – The marketing they have in place is fantastic

You make 40% commission from each sale with the Ultimate blogger bundles Affiliate program

They have evergreen products depending on your niche, meaning you can make money all year round

If you have a product that matches their bundle and you get accepted, you can make up to 70% commission

You can make a commission just for referring other bloggers
EXAMPLES OF BUNDLES OFFERED BY THE ULTIMATE BLOGGER BUNDLE
Homemaking

Work at home

Herbs and Essential oils- Evergreen 
Conquer your clutter supper bundle – Evergreen 

Genius Blogger's Tool Kit

Gut Health Super Bundle – Evergreen 

Ultimate Digital Photography Bundle 

Ultimate Startup Bundle 

Parenting 

Recipes 
As you can see, there is something for everyone to promote and make money from. You do not need to promote all the products offered as you can simply choose what works for your niche, how many you want to promote and how often if it is available. 
If you really want to boost your sales, you should definitely use this strategy! 
Related:
How to Boost your Affiliate Marketing Income and Make Money
How to make Consistent Sales with your Affiliate Blog Posts
EXAMPLE OF THE MARKETING OFFERED THROUGH THE ULTIMATE BLOGGER BUNDLE
HOW DO WE KNOW YOU WILL SUCCEED WITH THIS AFFILIATE PROGRAM?
The products offered through the Ultimate blogger bundle are authentic and you will be offering your readers value. You can purchase the product for yourself at a low discount and offer a review in order to really up to your sales. 
The product offered is from popular bloggers and other small business owners that have a reputable business. It's safe to know that they will only promote high-end products. 
We know of bloggers that have made over $12,000 just from promoting these bundles. If you have an email list, then this is even better for you. 


HOW DO YOU BECOME AN AFFILIATE FOR AN ULTIMATE BLOGGER BUNDLE? 
It's extremely easy to join this affiliate program. I think it only took me a few hours to get accepted. If you are ready to make real money from your blog then it's time to join the Ultimate Blogger bundle affiliate.
Sign up by using this link and complete the application in full. 
The program will be reopening some of their other bundles so sign up now and prepare to start promoting. They have all the banners, links, email swipes you need to send out, in order to be productive. 
We hope you sign up. 
Looking for ways to increase blog traffic:
Go from Zero to 200 thousand Page views per month!
Be sure to sign up the Ultimate blogging bundles here to get amazing deals! Check out more blogging tips here.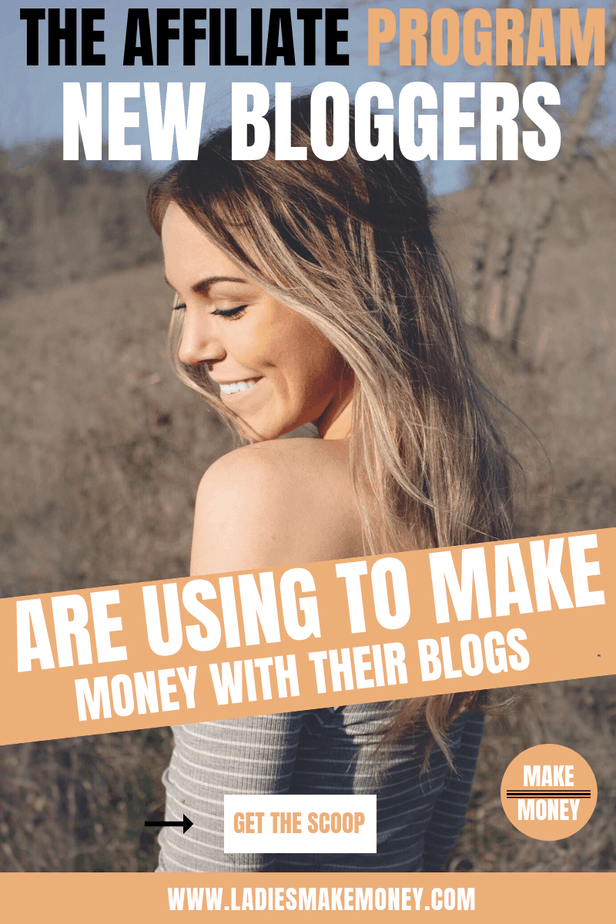 WANT MORE IDEAS ON HOW TO MAKE YOUR NEXT 1K FROM YOUR BLOG IN THE NEXT 45-60 DAYS? WE HAVE YOU COVERED! PIN THIS POST TO YOUR BLOGGING TIP BOARD TO REFERENCE LATER. 
If you enjoyed our blog we would like to have you join our email list and receive weekly money-making tips, you can join now! Don't forget to join our Private Facebook page. The page is created to share your work, pitch your services and learn from other experienced bloggers!
---
***We would like to note that this post and most posts on our blog may contain affiliate links. This means that if you purchase something that has an affiliate link, we will get a commission from it. Not all items recommended on our site are affiliate links. We only recommend items that we have used and tried. These items have brought us much success and we highly recommend them to you in order to be successful. Thank you for your trust!