Last Updated on March 16, 2020 by NandiNN
This is one topic I see discussed frequently in Facebook groups and I thought it would be a great idea to address on here. Do bloggers deserve to make money blogging as a side hustle? Before you can decide whether making money blogging is legit
Before we get started, we would love for you to join our growing Facebook group right here! You can also join our Pinterest group by scrolling to the bottom of this page! If you are looking for guest blogging opportunities or if you need a personal affordable coach to take you from A-Z, we can help you. Get the details right here!
DO BLOGGERS DESERVE TO MAKE MONEY BLOGGING AS A SIDE HUSTLE?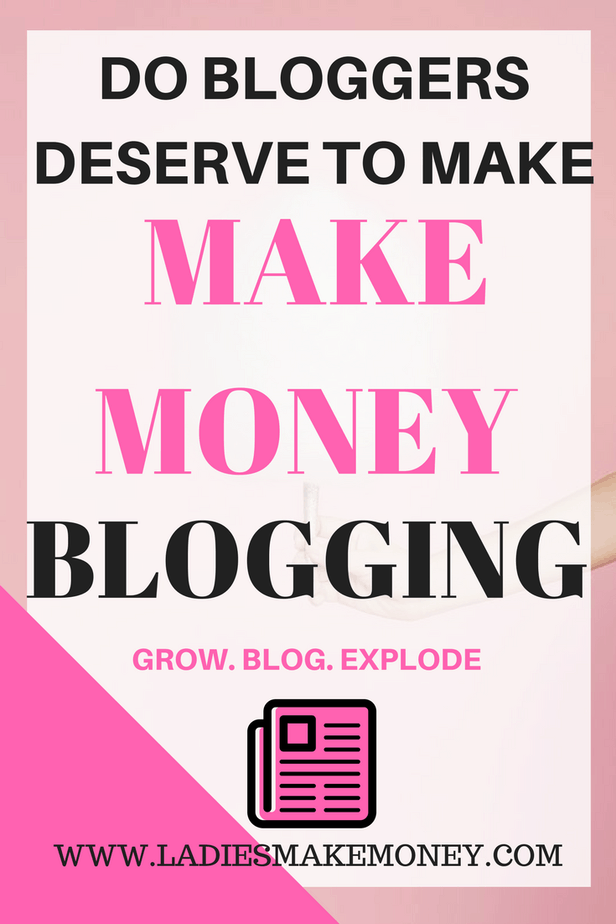 You might also like: See how this blogger went from ZERO TO 200K PAGAVIEWS per month with Pinterest.
What are some of the complaints I hear from other people about this topic:
Some of the common complaints that I see in forums in regard to this topic are: "Why are bloggers constantly trying to sell us products or services?", " Some of the blog headlines are just click bates", "These bloggers are not really trying to help us, instead they just want to make a quick buck or two. Very frustrating!"
The complaints or the whining (if you want to call it that) goes on and on and on! I have seen so many of these remarks and I felt the need to finally address it.

SO DO BLOGGERS REALLY DESERVE TO MAKE MONEY FROM THEIR BLOGS?
Making money from your blog depends on a lot of different factors. What's the goal or purpose of your blog? What do you want out of your blog? Is it a hobby blog? Is it a place for you to let out your creativity?
Once you determine exactly what you want from your blog, then you can determine if monetizing your blog is the right route for you and your online business.
But, yes I believe that bloggers can and should make money from their blogs if this is where their true passion lays. Keep reading to find out why you should consider making money from your blog.

REASONS WHY I BELIEVE BLOGGERS SHOULD MAKE MONEY FROM THEIR BLOG:
– If you have a blog on a FREE hosting site and you write for fun (this is what I call a hobby blog), you are inconsistent and are not working to get page views, feel free not to monetize your blog.
– If you are paying a monthly or a yearly fee to blog then yes you need to cover your expenses somehow. Then yes make money from your blog.
-If you are paying for automaton tools such as Boardbooster and Pinterest Tailwind, or other platforms such as Leadpages to create sign up forms, or an email marketing tool like ConvertKit– YES MAKING MONEY BLOGGING is the right route for you in order TO COVER THESE expenses. These are all marketing tools needed to build a solid foundation for a successful blog. Making money blogging does cost.
– If you are paying a VA to help you create things such as graphics, posting on social media or creating logos- Then make money. Again these are all things you need for your business. And I think making money blogging is what you should consider for your business.
-If you are spending money on education on courses or eBooks to grow your business, then yes you should monetize your blog to cover all these expenses.
Guess what? To make money you need to spend money. NO ONE will invest in your products or services if you are not willing to invest in yourself.
You might also like: See how this mama made over $1000.00 from blogging!

COVERING YOUR EXPENSES AS A BLOGGER AND A BUSINESS
Blogging can be expensive, trust us. Little fees here and there do add up at the end of each month. In order to keep up, keep growing and keep your blog alive- you need to spend.
I once asked in my Facebook what people would spend on an e-Book that would help them get blog traffic instantly and someone commented "FREE".
Clearly they do not value your time. If you are going to spend 50 hours creating your book, you would have already spent money and hours collecting email addresses and another 150 hours promoting and creating sales funnels for your work- only to give it out for FREE??
Really?
You might also like: How this mama made over $1000 from her blog!
PEOPLE THAT ARE NOT YOUR CLIENTELE
They are people that are going to dislike the fact that you are making money from of your blog because they may not understand the work and effort that goes into it. Making money blogging is not a bad thing and you should not be ashamed of doing so.
Not everyone will agree and some of those people might bring you down. People that are not your clientele include:
– Those that only subscribe to your work to get FREE items but will never purchase from you to keep your blog running.
– Those that are simply spying and potentially want to copy your work. Yes they exist!
– Those that just want FREE, FREE and more FREE information and nothing else.
– Those that feel like they can do it all and do not see the reason to spend money on educating themselves. They way I see it, yes I could spend 1 year trying to figure things out on my own. But if someone has a strategy, I want to get there faster. Why make mistakes over and over again when someone has figured it out?
I personally do not have the time for that!
I like to say, to make money you need to spend money. You could be spending on tools and courses to better yourself.

WOULD YOU DO THE FOLLOWING THINGS?:
Would you go to work and expect not be paid after a hard day of work? Then why do you expect a blogger to give you a FREE eBook or course after spending years mastering a topic and then spending hours designing the course or book. And another few dollars to market it?

Would you spend money on your own gas, drive to work that you may or may not like only to have no pay check at the end of it? Not me!

Would you trust a doctor to look after you or your family member, if they have no previous training or education to show for it? Why not, if he spent 1 or two years to self train himself?? NO THANK YOU!

Would you invest all your money in a bank that promises a return only to find out, no one knows what they are doing? I want some one with credentials to look after my money.
All we are saying is that you need to invest in yourself in order to better yourself. My parents sent me to college for me to be a better person. I took it further and got more education in order to serve my clients better! They trust me, they invest in what I provide as a service or a product!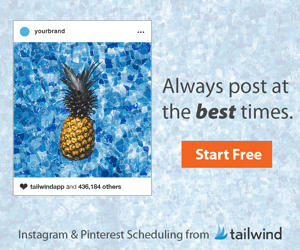 WANT A LIST OF RESOURCES THAT HELP ME GROW MY BLOG EVERY DAY? SEE IT RIGHT HERE: RESOURCES AND TOOLS FOR BLOGGERS!
If you enjoyed our blog we would like to have you join our email list and receive weekly money-making tips, you can join now! Don't forget to join our Private Facebook page. The page is created to share your work, pitch your services and learn from other experienced bloggers!
---
***We would like to note that this post and most posts on our blog may contain affiliate links. This means that if you purchase something that has an affiliate link, we will get a commission from it. Not all items recommended on our site are affiliate links. We only recommend items that we have used and tried. These items have brought us much success and we highly recommend them to you in order to be successful. Thank you for your trust!