Last Updated on September 20, 2019 by NandiNN
How Bloggers Make Money
Thank you for stopping by! Today we want to focus on the real question everyone has: "How does a Blogger make money?"
Knowing exactly How Bloggers earn real money online makes it easy for you to start your own Blog.
This blog is dedicated to women trying to make money online full-time either by blogging or side hustling.
The blog features many articles and helpful information regarding the different ways that we personally have learned over the years about how you can easily monetize your blog even with little experience.
Blogging is a fantastic way for you to make money online but it can take some time if you are unfamiliar with the process.
Whether you would like to do this full-time or just earn some extra cash on the side, your blog can do this for you.
If you are interested in learning easy and strategic ways of making money online, then we are here to offer our tips.
We will be focusing on how bloggers earn real money online.
If you are thinking of starting your own blog, or maybe you already have one but you are not sure how to monetize it, we created a detailed blog on how to create or turn your blog into a money-making machine.
Yes, we did! You can get the full scope on starting your own profitable blog right here!
But before we get started on the ways bloggers earn real money online, we would love for you to join our growing Facebook group right here! Be sure to give us a quick follow on Instagram as well!
We also wanted to take the opportunity to let you know that we use Affiliate links on some of our blog posts. This means that we could make a commission if you click on an affiliate link and purchase something. Please check out our full disclaimer and policy page here.
How do bloggers earn income from blogging
If you are considering starting your own business blog to make a part-time or full-time income, then you have come to the right place.
How bloggers earn real money online depends on what you are good at.
Our goal is to help new bloggers earn a minimum of $5K per month.
If this sounds good to you, then join our community of bloggers making money each month!

How Much Money Can You Make Blogging
This will depend entirely on you as a blogger.
How much time and effort will you dedicate to your blogging journey? How will you monetize your blog strategically?
The type of blog you have will also play a big factor in how easy or hard it is to monetize!
Remember, it shouldn't take you years to successfully monetize your blog.
A lot of the strategies we will be sharing throughout our blogging journey can help you start making money as early as the next 30 -60 days.
So let's get on with it. How bloggers earn real money online by blogging.
Related:
10 Steps to make a full-time income with your blog
8 Reasons your Blog is not making money
Find out how to Make Money Blogging
When I first found out bloggers were earning real money online, I knew I wanted to explore this side business.
But at the time, I didn't quite understand how they were making good money online, I had the same questions everyone had -"How Bloggers earn real money online?"
Like seriously.
And then I stumbled upon Michelle's income report, where she was earning over $50, 000 per month using Affiliate marketing on her blog, and I needed to know more.
I did not want to waste time doing it all on my own, I invested in a well reputable course and the rest is history.
With all of this, we wanted to focus on exactly how bloggers make money blogging.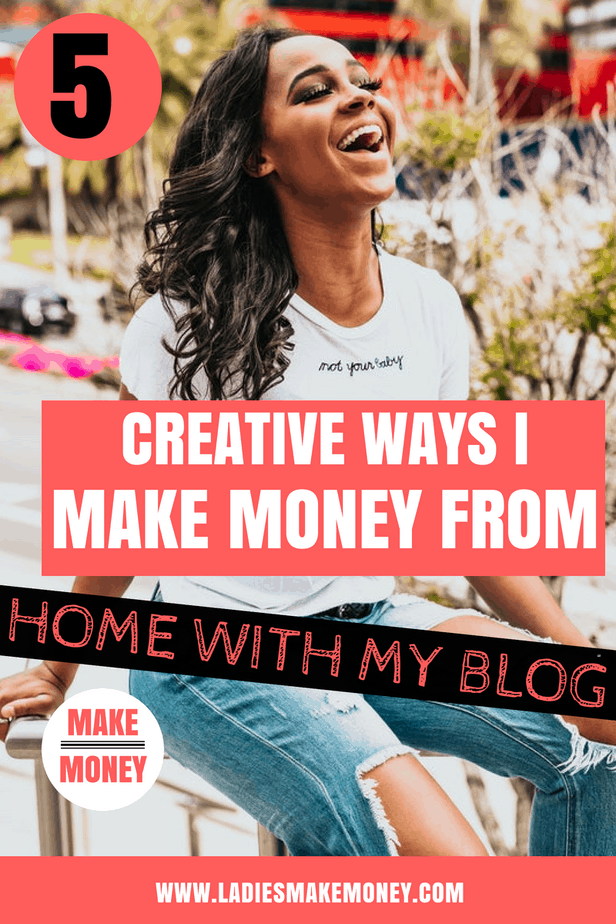 1// Make Money Blogging by Offering your Services
Find out how bloggers earn real money online

Most bloggers make money blogging by offering services listed on their websites or blogs.
They often choose to offer services to their clients as a way to start earning a more regular income.
A few popular services bloggers offer to make money with their blogs include web design services, VA services, social media management, calligraphy services, and photography, just to name a few.
Another popular and upcoming way of how to make money blogging is to offer Pinterest VA Services.
If you are good at any of these, you can start charging clients as a way to start making money as a blogger for extra cash and income.
Some web designers have reportedly made upwards of $10,000 per month.
This can be you.
If you love to work with clients, you will love running a service-based business.
The only difficult part about this is that you will need to constantly try to find clients. This can become very stressful, tiring and time-consuming.
If you do not mind the efforts you need to put into it, then go for it as you can make thousands of dollars per month.
Related:
A girl's guide to making her first $100 from her blog
2// Creating and Promoting your own Products
Find out how bloggers earn real money online

This is the most recommended way of making money blogging. How bloggers earn real money online is by offering products that they themselves have created.
The fact is, you will make all the profit from your own creations which are extremely profitable.
You have complete freedom on what you create, how you price it and how to promote it.
If people love you and you offer enough free advice, then they will trust you enough to purchase your products.
Some items you can create range from e-Books, e-Guides, and online courses.
Check out examples of my products here and here. That is how I make money with my blog among other things I do.
Once you have created your outlet of how you want to make money blogging, create an Affiliate program and have other bloggers help you promote your products in exchange for a commission percentage.
Most platforms like Teachable and SendOwl allow you to do that.
Another fantastic way of how to make money blogging is by offering membership sites where subscribers pay a monthly fee to have access to your top information.
Having a membership site means you will have monthly reoccurring income which makes it more stable for you and it is extremely budget friendly for many.
The only other thing will be for you to give incentive to clients in order for them to subscribe and stay on.
We hope you are learning a lot about how Bloggers earn real money online.
Related:
How to Create Your Own Online School
How to Create an Epic Ebook that Makes Money

4// Affiliate Marketing/Programs
Affiliate marketing on its own can earn you over $50K per month if done strategically and the right way.
Wondering how to make money blogging, most bloggers make real money by using Affiliate marketing.
These are the best-known ways on how bloggers earn real money online.
It definitely does not require a lot of effort, except promoting it.
If you have a great post that you wrote, consider adding some affiliate links to it in order to increase your blog income.
Every time someone purchases an item using your link, you get a commission.
Please note that just adding links to post will not do you much justice.
You need to be more strategic about affiliate marketing and know all the rules and regulations that are involved with promoting affiliate links.
That is why I signed up for Michele's course – Making Sense of Affiliate Marketing and it has paid off.
It comes with a private Facebook group, that helps and encourages you along the way.
With this way of monetizing, you can easily make anywhere from 5K- $50K per month as most bloggers have reported.
Affiliate marketing is currently my top earner, take a look at our blog income reports.
This was mostly due to taking the " Making Sense of Affiliate Marketing" course.
So much easy to follow instructions available with the course instead of guessing.
Still wondering how does a blogger actually earn money? My best bet is by using Affiliate Marketing.
Related:
How to Create a Full-Time Income with Affiliate Marketing
How to make money in 24 Hours using Affiliate Marketing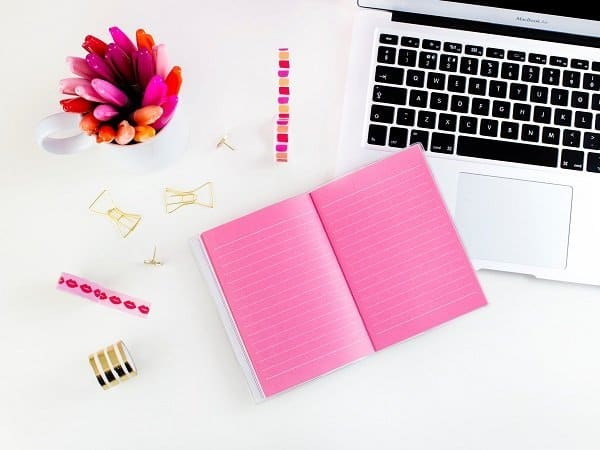 5// Writing sponsored blog posts
Many bloggers make money blogging by writing sponsored blog posts each month.
This is when they get paid to write a post about a brand promoting their products or services.
Here is an example of a Sponsored post I wrote own my Wedding Blog.
If you have a large following on social media and get at least 100, 000 page views per month, you can charge a lot for your sponsored blog posts.
But you definitely do not need a lot of traffic.
In fact, my wedding blog gets only 20,000 page views per month.
I know bloggers that make at least $500 per sponsored posts. If you want to know how to land sponsored blog posts with brands, be sure to read this!
Be selective about the brands you want to work with and promote, you do not want to over saturate your blog and confuse your readers.
If you are looking for ways to increase your blog page views if you are new to blogging, take a look at this e-Guide!
A few companies that will match you up with brands include Webfluential – who I love, Sign up for Linqia, Maven or IZEA for sponsored post opportunities.
Related:
3 Networks bloggers should join for sponsored posts
5 Sites that will pay bloggers to write for them
6// Having ads on your blog can earn you money
Having ads on your blog is a hate/love relationship among many bloggers.
If you do not have the page views needed to make a decent amount of money from display ads, then there is usually no point having them on.
You can choose to have banners on your page where a brand can feature their logo or business on your sidebar.
They can then pay you for top posts or you can rotate your brands throughout the month.
You can also use Google AdSense on your blog as a way to make money blogging.
Every time someone clicks on the ad, you get paid a commission or every time some sees the banner/ads you also make a commission.
It's not much but if you currently get lots of traffic to your site per month, you will eventually make lots of money.
Best ad services at the moment are Media.Net or Media Vine. But you need lots of blog traffic as we mentioned.
You might also want to check out how bloggers like these are making money using ads on their blogs!
Related
7 affordable eBooks on building blog traffic.
I GUARANTEE this will make your blog get traffic
How I got 19K Page views on one post and made money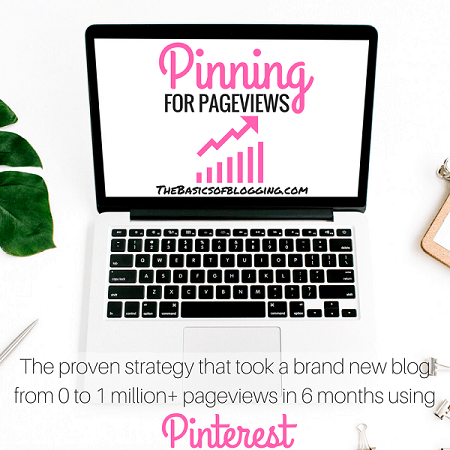 We have given you the information to get started. These are how bloggers earn real money online.
Don't just read it and admire what others are doing. What steps will you consider implementing today to start earning money online?
If we have missed on any other steps, please let us know in the comments below.
This blog is designed to help everyone become successful.
Every opinion counts!

4 Disasters that can bring your blog down
How to turn your blog into a money-making machine
If you want to blog for profit, feel free to join our monthly Platform where we share top steps and strategies to earning money every month.
Now you know how Bloggers earn real money online, go ahead and monetize your blog, don't forget to Pin this post.
If you enjoyed our blog we would like to have you join our email list and receive weekly money-making tips, you can join now! Don't forget to join our Private Facebook page. The page is created to share your work, pitch your services and learn from other experienced bloggers!
---
***We would like to note that this post and most posts on our blog may contain affiliate links. This means that if you purchase something that has an affiliate link, we will get a commission from it. Not all items recommended on our site are affiliate links. We only recommend items that we have used and tried. These items have brought us much success and we highly recommend them to you in order to be successful. Thank you for your trust!
5 Creatives Ways Bloggers Earn Real Money Online from Blogging