Last Updated on July 19, 2018 by NandiNN
Did you know that you can increase your blog income by writing for other blogs? You can either do Freelancing work, apply for affiliate programs and review products or do some sponsored blog posts. These are great ways to earn a real income working from home. We have compiled a list of 5 sites that will pay bloggers to write for them. 
Before we get started on how you can get paid to blog, we would love for you to join our growing Facebook group right here! You can also join our Pinterest group by scrolling to the bottom of this page! If you are looking for guest blogging opportunities or if you need a personal affordable coach to take you from A-Z, we can help you. Get all the juicy details right here! Have you seen our brand new shop! 
Get Paid to blog and write articles from home
If you are looking to start making money as a blogger working from home, working with sponsored posts or freelancing is the way to go. Especially as a beginner, it feels absolutely amazing to get paid to blog and write articles from home. 
We have rounded up a few amazing sites that will pay bloggers to write for them, hoping you can land a few writing gigs. If writing is your passion, be sure to sign up these opportunities below.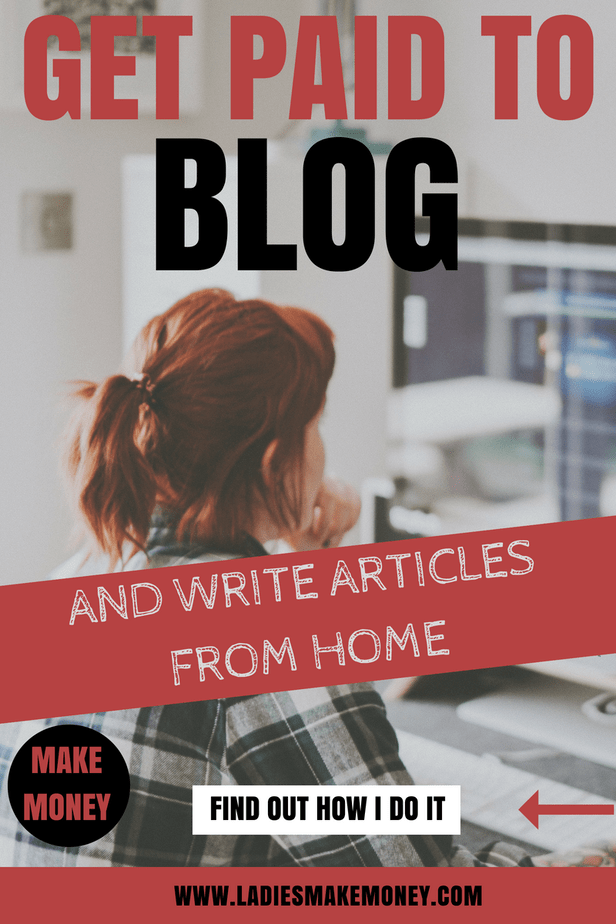 1. MAVEN
We have mentioned a few of these sites before on our site, but Maven is amazing. If you really want to make money from your blog, then you will sign up for this amazing site. Once you sign up, they are several ways for you to monetize using this site. You can monetize by clipping and be sharing items you find online. And you can definitely monetize by receiving paid opportunities.
These opportunities pay anywhere between $50 to $300 per post depending on your niche. What is the secret here? You need to complete your profile in full in order to be considered. This means adding your blog URL so they know what you blog about. We just had to mention it as one of the sites that will pay bloggers to write because you can make some serious money with them. Go ahead and sign up for Maven. 
You might also like: 5 Side Hustles every entrepreneur must start today
2. LINQIA
Another of my favorite sites that will pay bloggers to write for them is Linqia. Linqia typically wants you to have over 2,500 followers to your blog per month minimum. This can easily be achieved by using Pinterest to boost your blog traffic. If you have a great following on Pinterest or Twitter, they will also consider approving your application. If you want to be considered, please go ahead and sign up for Linqia right here. 
Once you are all signed up, all opportunities are emailed to you. You can then start to monetize your blog and start earning money to write articles from home. 

You might also like: How one blogger went from Zero page views to over 200 thousand page views. 
3. AWIN
Are you using affiliate marketing to promote your blog? So how can you make money by writing for this site? You will need to go ahead and sign up for AWIN (disclaimer- they do expect you to pay $5.00 sign up fee). This is their way of verifying you and ensuring your PayPal works. You get the money back instantly as soon as you are approved and it is sent via PayPal to complete the verification – if you get denied, you get your money back. Don't worry, you won't get denied.) 
Now that we have that out of the way and you are all signed up, you pick publishers that are in your niche to promote. The best way of promoting them is to write up a review or a tutorial, whichever is applicable. Some of the publishers that I am promoting that are within my niche is: Fiverr!
You can also create your own opportunity under the "Opportunity Market Place". You can create opportunities for advertisers to promote on your blog. This is amazing as you can pick and choose what you want to be featured on your site. Pretty cool. This is great for those that are looking for better ads on their sites. You pick how much you want to get paid. Go ahead and sign up for AWIN!
Want another reason to sign up for AWIN? Once you sign up, you can become an affiliate and make $30.00 per referral. What? Refer just 10 people and make $300, yes please! Where do I sign up?
You might also like: 
How to make a sale with affiliate marketing in less than 24 hours. 
4. GRAMMARLY
If you blog, you should be using Grammarly. It corrects any grammatical errors you may have, spelling mistakes and much more. It's the really the best blogging tool out there. If you are not using it, sign up for FREE here. 
Once you are signed up, you can sign up for their affiliate program. Although not much, if you write a blog review on Grammarly, you will get paid $25. Not too shabby! So what are you waiting for? Sign up right now! It's a great way to get paid to blog and write articles from home as a beginner.
As you can see, they are literally sites that will pay bloggers to write.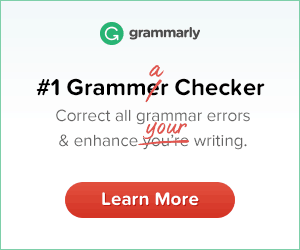 5. WORK ONLINE BLOG
They are so many sites that will pay bloggers to write but my favorite site is "Work online blog". They pay a good $50.00 per article. The application process is pretty easy and simple. They prefer two types of articles. A blog or list type articles which should be 1500 words or more. A blog article should be about real advice and experience that you have had in your career as a contractor or a business person.
A list article should have a minimum of 20 items with a short description of each list. The list should be a resource list, tips and tricks, advice or anything that may benefit a business or contractor trying to grow their online business.
Find writing gigs has never been easy as they are so many sites that will pay bloggers to write for them. They need you! 

Other sites that will pay bloggers to write online: 
 Listverese. Money Pantry, MetroParent, The Ultimate Bundles, The Penny Hoarder, Knowledge Nut, HowlRound, Her View From Home, Doctor of Credits, &  Matador Network.
As you can see, they are so many sites that will pay bloggers to write articles for them. If you research online, you can definitely find more options. Its a nice side hustle to get paid to blog and write articles from home. 
If you enjoyed our blog we would like to have you join our email list and receive weekly money-making tips, you can join now! Don't forget to join our Private Facebook group. The page is created to share your work, pitch your services and learn from other experienced bloggers! Our Blog Policy can be found here. 
---
***We would like to note that this post and most posts on our blog may contain affiliate links. This means that if you purchase something that has an affiliate link, we will get a commission from it. Not all items recommended on our site are affiliate links. We only recommend items that we have used and tried. These items have brought us much success and we highly recommend them to you in order to be successful. Thank you for your trust!