Last Updated on March 7, 2019 by NandiNN
Small Profitable Business Ideas
We are excited to feature a few creative small business ideas you can start today to make extra money.
Businesses do not need a large amount of cash now because of the versatility of options available.
Even if you are a student who aspires to build a small business to pay off your loans, worry not for there are many opportunities for you as well.
Here are the details for students who are struggling to find a co-signer for their loans.
Have a look at some clever small business ideas you can use to pay off those loans.
Before we get started on the different creative small business ideas, we did want you to follow us on Facebook for more awesome ideas on saving or making more money. You can also follow us on Instagram for more tips.
We also wanted to take the opportunity to let you know that we use Affiliate links on some of our blog posts. This means that we could make a commission if you click on an affiliate link and purchase something. Read our full disclosure and blog policy for more information.
Detailed List Of Small Business Ideas
We really enjoy sharing great tips and ways for you to make more money each month and with this in mind, we decided to do another amazing list to share a few side business ideas you can start today either full-time or part-time.
Honestly, if you have a great successful small business idea, the sky is the limit!
You can make good money if you apply yourself. My Friend Sarah from Sarah Titus built a 2 Million online Store selling Printables.
Creative small business ideas can be very successful if you chose the right business. By being selective, you can really increase your income in no time.
Business Ideas from Home
Although our focus is not entirely based on business ideas from home that you can start, some of these business ideas can be done from home.
For example, starting a wedding business from home that makes $50, 000 per year is definitely possible. Keep in mind, most of the work can be done from home, but the actual event will take place outside the home at an banquet hall.
Starting a business while working full-time is not easy but definitely possible.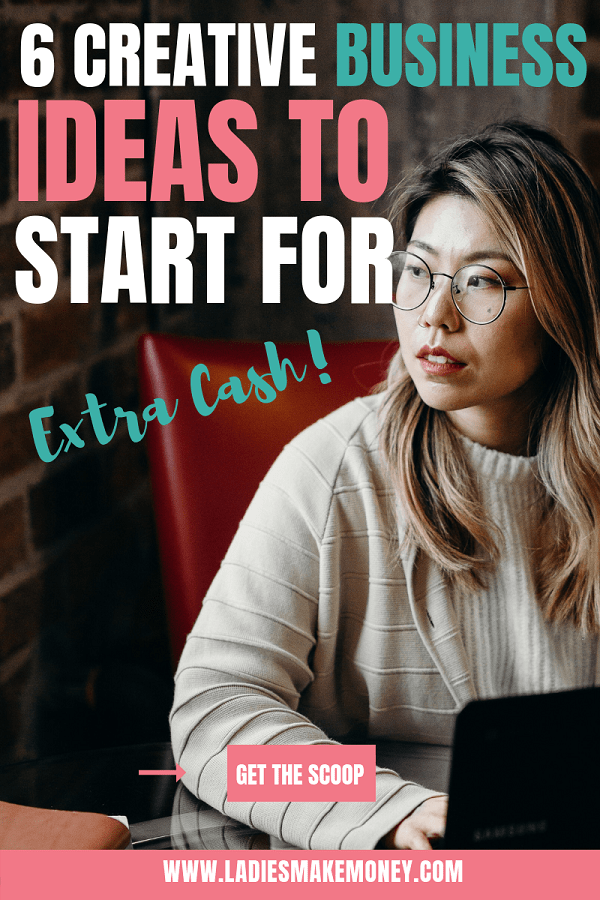 What Would Be A Good Small Business to Start
We came up a with a list of a few innovative business ideas you can start that will make you money. By giving some of these ideas a try, you will set yourself up for success.
For those that feel that they are no great ideas out there, we challenge you to give some of these a try today.
Here are a few business small business ideas we highly recommend:
1// Event Space
Scan the local market and see what businesses and trends are in. If there is a demand for birthdays, weddings, corporate events, and fundraisers, but the venues are not enough to host those events, you can seize this opportunity in your favor.
Start an event space on your own; it is not very difficult to.
Along with the venue, you could offer event planning services and wedding planning services as well, or if it is too much for you, you can partner up with some other local event-planning business to form the ultimate party-planning team.
I have done even planning before and I consider it the best small business idea if you are passionate about planning.
2// Counselor
A lot of students need guidance with their future and what field they should choose.
If you have done your major in this subject and have the required knowledge, you can offer your counseling services online.
3// Consulting
Everyone has some experience in something, and you must have too. If you have experience in some business, other people might need your knowledge and expertise in that particular industry.
You can turn all your knowledge and information into a new career as an independent consultant. People will pay you to speak at industry conferences or events to share your experiences.
You can play a role in shaping the strategy of an existing small business.
Related:
Become a Pinterest Virtual Assistant that Makes Money
Learn How to Start a Virtual Assistant Business and Work from Home
4// Marketing Services
Most small business owners have an idea about how they want to market their company but devising a plan and executing it are opposite things.
People who are new in this industry can find it difficult as they do not have much experience.
When you become an independent marketing professional, you will be working with small businesses with no in-house bandwidth to execute the marketing plans.
You may need to write blogs for them, make their SEO strategy stronger, generate ad campaigns, introduce inbound marketing tactics, and everything you can to get their name out there.
5// Woodworking
Some people love to work with their hands and build custom furniture and decoration pieces. You can start your own custom woodworking business too if you are interested in it. You can start working on the weekends, in your garage.
But with time, your small business will take off, and you can focus your all into this business and even have your proper working space.
6// Life-guarding Service
If you have been a lifeguard, or you are CPR-certified, you can launch a private life-guarding business where you can offer services at pool parties and other aquatic events.
You can pair up this small business with private swimming lessons for children.
You will not have trouble launching any of these ventures.
About the Author:
Taylor Hill works for a financial technology company Stilt located in San Francisco which is revolutionizing the way individuals with limited or zero credit history get loans in the U.S.
Did you like our creative small business ideas? What are some of the best business ideas you have come up with or seen in the past? We would love to hear from you. Tell us below.
If you are looking for extra ways to make money, find them here!
If you enjoyed our blog we would like to have you join our email list and receive weekly money-making tips, you can join now! Don't forget to like the Facebook page. The page is created to share your work, pitch your services and learn from other experienced bloggers!
---
***We would like to note that this post and most posts on our blog may contain affiliate links. This means that if you purchase something that has an affiliate link, we will get a commission from it. Not all items recommended on our site are affiliate links. We only recommend items that we have used and tried. These items have brought us much success and we highly recommend them to you in order to be successful. Thank you for your trust!
6 Creative Small Business Ideas With Minimal Or No Investment Needed