Last Updated on November 17, 2020 by NandiNN
Tips to generate content ideas
If you are looking for ways on how to generate content ideas that your readers will love, look no further than your blog comment section.
As a blogger, I know that coming up with fresh content ideas for your blog isn't always easy.
I have seen people in Facebook groups struggle to create content that readers will totally love and share.
So I know it's really difficult.
Personally, I have also used great tools such as Facebook groups like these ones to come up with fresh content as I pay close attention to the frequently asked questions.
If you are not already doing this, you totally should make it part of your content creation plan.
But you can also read the comment section of your blog.
Today I have a great new content tip for you that will help you come up with more creative content that could go viral if done right.
And the best part is that some of your posts are already written, so you just need to dig.
This is the perfect strategy that can be used on busy days when your calendar is full but you want to get a blog post published.
I always say, no matter how busy you are, always publish quality content.
I would rather skip a week or so with no new content than publish poorly written work. It will do you no good.
So how do you come up with fresh content ideas using the comment section of your blog?
Before we get started on this, if you are not part of my 30 Day Blogging Challenge, where we share some of the best tips to grow your blog and monetize for profit, you need to join today.
You can get the full details below:

We are so glad that you are here today and before I get back on the topic at hand which how to generate content ideas using the comment section of your blog, we would love for you to join our growing Facebook group right here! Be sure to give us a quick follow on Instagram as well!
We also wanted to take the opportunity to let you know that we use Affiliate links on some of our blog posts. This means that we could make a commission if you click on an affiliate link and purchase something. Please check out our full disclaimer and policy page here.
Why do I love the blog comment section?
If you want to get to know your readers on a personal level, you will want to hear and pay attention to what they have to say about the blog posts you are producing.
This will help you come up with even more epic blog post content, you can also align your product creation with what your readers love as you will better understand their needs and this is also an easy way to find viral blog content.
Here are my reasons for loving the comment section:
1. Get to interact with your readers
If you write an epic blog post and people are loving it, they are most likely going to share the post or comment on it.
They might even have more follow-up questions and you can direct and guide them to get more answers.
You can either link out to a post you might already have, or make note of it so you can write content on it if a lot of readers are repeatedly asking the same questions.
2. Networking with other bloggers
Depending on what niche you might be in, other bloggers may interact with your content and leave you meaningful comments on your blog.
This is a great way to connect with them and maybe even form long-lasting partnerships.
I have landed guest post gigs just from networking with other bloggers this way.
It is also a great way to land backlinks which is great for SEO purposes.
You can learn more about how to gain easy backlinks for SEO right here.
3. Find fresh content for your blog
The comment section of your blog is definitely the best place for idea generation.
When people start to have a conversation on your blog comment section, I like to pay attention.
Be sure to respond to the comment directly or link to a post that has additional information about what they need.
If people are commenting and asking the question frequently, I would urge you to create a post on the topic. Obviously, there is a need for it.
I have also written blog posts based on comments found on other blogs.
Here Is How To Generate Content Ideas from Comments:
Keep an eye out for questions in the comment section of your blog.
I would then keep a list of on-going questions (use my blog planner to keep your ideas organized).
Save them, keep them safe, and when you need a quick post, take that question – copy and paste it into your blog and answer it.
Easy right?
Don't forget to answer your readers right away when you see them comment on your blog.
But keep a mental tab on any question and ask yourself this:
Will other people have the same question? (99% of the time the answer will be yes)

Is there more I can share on the topic?
If you answer yes to both questions (and you likely should), then the comment might qualify for a follow-up blog post or article.
PS: Don't write a post about every comment you get.
Focus more on the repeated questions you might get.
Start by introducing the topic or question.
Share the question and then let your readers know that you wanted to give a more detailed answer as a lot of people were asking, hence the new blog post.
Give your best answer by expanding on the answer you gave the reader in the original comment.
Make sure you elaborate as you see fit.
A quick and easy blog post.
Format the new post as you normally would, add any graphic, don't forget to create an epic Pin to share on Pinterest and you are ready to hit the publish button.
Rinse and repeat with other questions as they pop up in your comments.
Readers love these types of posts because they often had the exact same question, but they were too shy to ask.
And if you want to know how I drive consistent blog traffic to a new blog, read this.
There you have it, great tips on how to generate content ideas using the blog comment section.
If you find yourself with quite a few questions, you may even want to make this a new featured category on your blog.
It will quickly become a valuable resource for your readers.
I know a few bloggers that do this successfully.
It will save you time in the long run but you will be providing value.
By being extremely thorough with your answers, it will not only apply to this exact question but a multitude of related questions others may also have.
As and when they pop up in comments, all you have to do is reply with a link directing them to the post.
Think of it as a way to create your own personal FAQ section of the blog.
I hope you enjoyed this and learned how to generate content ideas using the comment section of your blog.
If you want more amazing ideas like these, be sure to sign up for our 30 Day Blogging Challenge if you have not done so yet!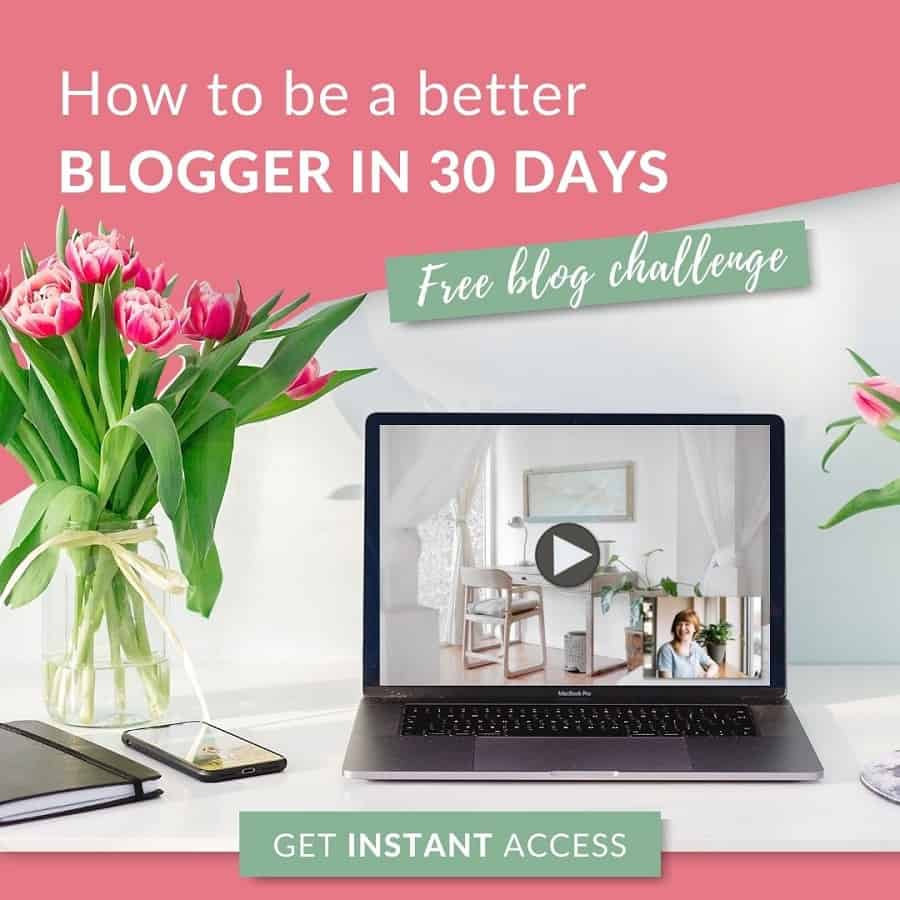 Read this next: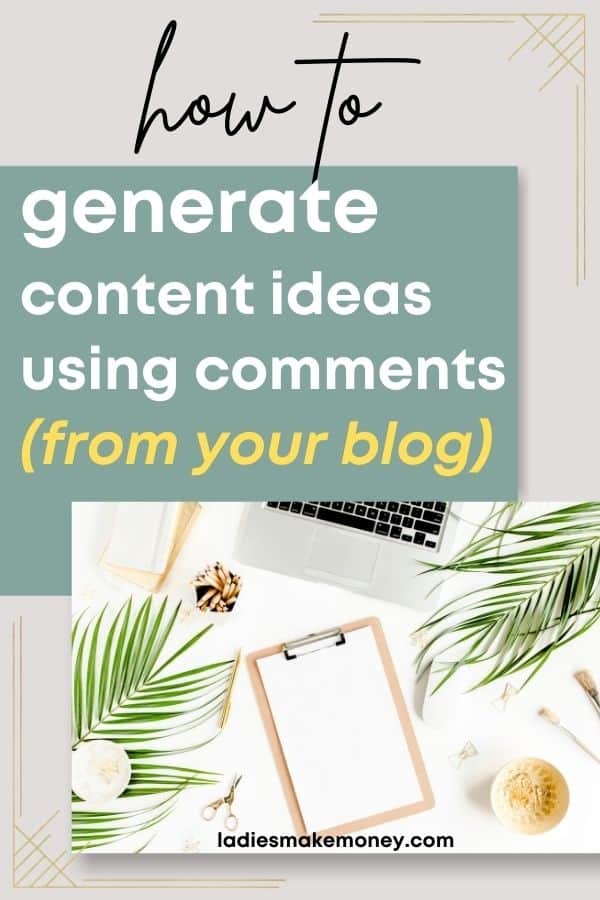 If you enjoyed our blog we would like to have you join our email list and receive weekly money-making tips, you can join now! Don't forget to join our Private Facebook page. The page is created to share your work, pitch your services, and learn from other experienced bloggers!
---
***We would like to note that this post and most posts on our blog may contain affiliate links. This means that if you purchase something that has an affiliate link, we will get a commission from it. Not all items recommended on our site are affiliate links. We only recommend items that we have used and tried. These items have brought us much success and we highly recommend them to you in order to be successful. Thank you for your trust!
How To Generate Content Ideas Using Your Blog Comment Section