Last Updated on August 12, 2017 by NandiNN
Are you wondering what type of content will best engage your audience? Want to learn more about how to increase blog traffic. On our previous blog post, we discussed the different tools you ca use to help get more blog traffic. You can read more about it here: Top 10 Blog Tools that will help you get more blog traffic. It has received over 250 shares on Pinterest in just two weeks. Today we wanted to share with you, the best 5 types of blog posts that will drive more traffic to your articles. After all, we want to get our work read right? Continue reading below to learn more about how to increase blog traffic. 
Before we get started, we would love for you to join our growing Facebook group right here! You can also join our Pinterest group by scrolling to the bottom of this page! If you are looking for guest blogging opportunities or if you need a personal affordable coach to take you from A-Z, we can help you. Get all the juicy details right here! We also wanted to take the opportunity to let you know that we use Affiliate links on some of our blog posts. This mean that we could make a commission if you click on an affiliate link and purchase something. 
Do not forget to visit our brand new shop designed for female entrepreneurs. 

5 TYPES OF BLOG POSTS THAT WILL DRIVE MORE TRAFFIC TO YOUR BLOG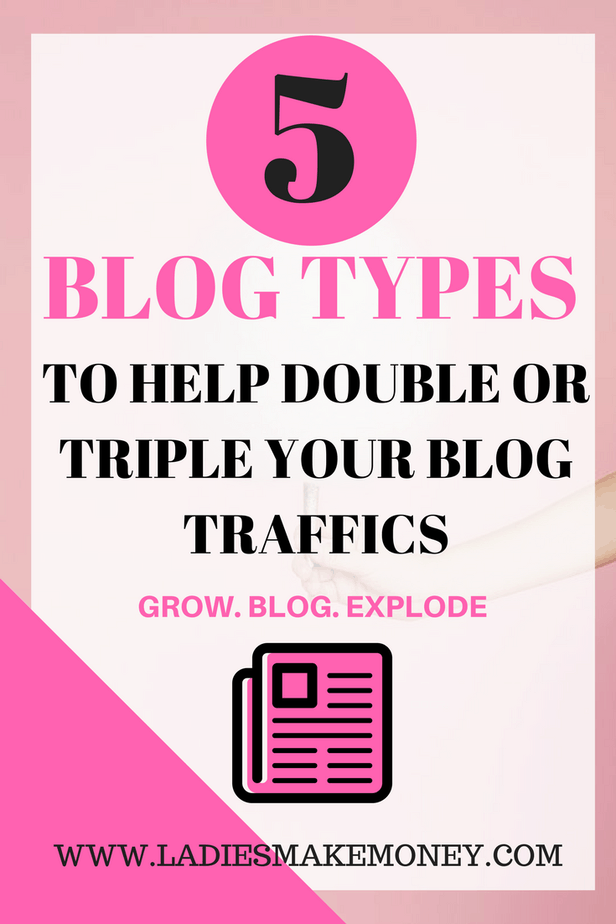 If you would like to receive over 200K pageviews per month and increase your blog income, head over here! See how one blog did it. Her results are amazing.  
#1: HOW TO'S & TUTORIALS 
The how-tos' are the most popular type of blog posts and they tend to receive a lot of click through rates. These types of blog posts are known for driving massive amounts of traffic and should be used frequently when possible. 
Think about it. Why do we typically go online? To find out things (excluding wanting to find out what everyone  else is up to on Facebook or to watch the latest TV shows). But it's mainly because we want to know how to do something or where to find something. Readers are frequently researching and a majority of the people now want to do things on their own. 
If you are able to teach them how they can do a particular thing, they will rather go for that! Definitely have a few tutorials on your blog if you are wondering how to increase blog traffic. 

Your prospects and customers are the same. They have a problem, and you can help them solve it by creating a step-by-step post that walks them through solutions. Find out what sort of questions your clients are frequently asking and use that as your blog title. Want to know how to find out what your clients are looking for? Check out Facebook groups, ask questions and can even utilize yahoo answers! 
A lot of bloggers and business owners are afraid of the how-to post. They think, "If I show them how to do my job, why would they hire me?"
How-to's and tutorials establish your credibility and expertise. Even if a reader chooses to do it on their own, at least they know about your business now. She may consider you for other opportunities or projects down the road especially if it is time consuming.

My most popular How to blog post that drives blog traffic:
Read: Yes I want more blog traffic
#2: LISTS
Other popular types of blog posts that get a lot of clicks are lists types of blogs. They are easy to read, people want a simple step by step guide that they can follow and lists covers this perfectly. Your readers would like something that they can easy follow and see results if completed correctly.
Some bloggers hate list posts because they feel like it's been overdone, but there's no denying that they are still extremely effective. Here is are a few example of lists types of blog posts you can use. This is how to increase blog traffic the easy way.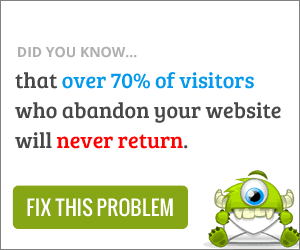 #3: RESOURCES OR LINK LISTS
A resource page is a bit like a list but it's a page that has your best-recommended items in a list format or any format that you wish. This is where you can also add your affiliate links and hope to make a few sales from it. If you are not already doing this, you are missing out on lot's of potential money for your online business.
Here is my resource page:
I also recently added a shop section to my blog. Please visit the shop here! 
#4: CHECKLISTS AND TO-DO's
It's similar to the  "how to list" type of blog post, but it's also something someone can use as a guide so they ensure nothing is forgotten or missed. This type of blog post could have a printable attached to it so that readers can have a printed guide if they go out and need to remember something. Perfect for growing your email list and also a fantastic strategy on how to increase blog traffic. 
A few great ideas include:
– A recipe and the list of items needed to create the food item recipe.
– What to include in an emergency kit
– Essentials of creating a family budget
#5: REVIEWS
I love blog reviews especially when I blog about affiliate programs and reviewing a product that my readers might like or want. These types of blog posts are best to utilize to promote a product. 
There are two types of review posts: A straight review of a product or a compare-and-contrast of multiple related products.
Many blogs have made great income just by blogging about products and reviewing them. You can review products and services that you  love. You can find review posts of books, software, courses and many other items. It makes it easy for your readers to trust you and make a purchase based on a review.
Here is an example of a review I did based on a product that I totally love:

Want to really grow your blog traffic? If you are a new blogger, our latest popular eBook: Facebook Traffic Booster will help you get off the 10 pageviews per day to over 1000 page views per day. We talk about the ins and outs of properly using Facebook as a tool to increase your blog traffic.  Don't waste any more time and have your first 30,000 pageviews right now.
This is how to increase blog traffic if you are struggling with traffic. 

HIGHLY RECOMMENDED PRODUCTS:
Shareasale affiliate program– This easy and free program is great for those looking into earning morning with affiliate marketing. It's free to join and has a lot of benefits for bloggers in any niche.
Make $1000.00 in the next 30-45 days e-Book. Our e-Book is designed to help you monetize an already existing blog by using all the tools and resources we use to help us make money from our blog each month. Don't delay your income strategy. Start making some real money from your blog.
Make money using affiliate marketing in the next 24 hours– An amazing e-Book that has helped me make money within the first 24 hours of purchasing. I am still getting emails every day about affiliate sales that are coming through. It specifically focuses on using Pinterest as a way to promote your affiliate link.
Use convert kit as your email platform. You won't regret this. You are able to easily manage your email list by dividing them into different segments. I have a list with "Ready to buy clients", "Love to read my content" and "Needs more priming for purchases". And those that barely open my emails. Start using Convert Kit today if you really want to grow your list. They also have amazing sign-up forms that you can brand.
Tailwind for FREE – Tailwind is one automation that has doubled my traffic in the last few weeks. If you are not ready to invest yet, try it out for free and see how beneficial it can be for your online business.
Making Sense of Affiliate Marketing– Want an in-depth knowledge of affiliate marketing? This course covers everything you need to know about affiliate marketing, including rules that will make your affiliate links legal. Learn the right way to promote your links on social media and more.
Boost your SEO and Blog Traffic with our course– Traffic Building Bootcamp. Everything you need to know about getting started with growing your blog traffic. It also includes a list of over 25 Pinterest groups you must join, 15 amazing Pinterest tribes to boost your traffic and which Facebook groups will help you grow. Bonus secrets on how to easily get more blog traffic organically are included in the course.  Become an affiliate partner once you join the course.
If you enjoyed our blog we would like to have you join our email list and receive weekly money-making tips, you can join now! Don't forget to join our Private Facebook page. The page is created to share your work, pitch your services and learn from other experienced bloggers!
---
***We would like to note that this post and most posts on our blog may contain affiliate links. This means that if you purchase something that has an affiliate link, we will get a commission from it. Not all items recommended on our site are affiliate links. We only recommend items that we have used and tried. These items have brought us much success and we highly recommend them to you in order to be successful. Thank you for your trust!