Last Updated on March 10, 2020 by NandiNN
Increase your Blog Traffic with Tailwind Tribes
What are Tailwind tribes and how can you use them to increase blog traffic? We will get to that, but first, you need to understand the power of Pinterest and how it can help you grow fast.
As with most bloggers, your goal is to increase blog traffic, get more readers and make more money online.
The best way we found of doing just that, especially if you are a new blogger is by using Pinterest to increase traffic.
Pinterest is my secret weapon for increasing blog traffic.
A few weeks ago, I discovered the magical power of Tailwind.
Tailwind is a scheduling tool that was safely approved by Pinterest and I have been hooked ever since using it.
And even more powerful is the Tailwind tribes that they introduced. Even though I use Pinterest groups, I am finding better results with Tailwind tribes in terms of blog traffic.
The sharing power that Tailwind tribes have is way more effective than any other strategy.
So we made an epic list of 10 Pinterest Tribes to join to increase your chances of success as well as to see blog traffic.
But before we get started on popular tailwind tribes to join, we would love for you to join our growing Facebook group right here! Be sure to follow us on Instagram here.
We also wanted to take the opportunity to let you know that we use Affiliate links on some of our blog posts. This means that we could make a commission if you click on an affiliate link and purchase something. Please check out our full disclaimer and policy page here.
Just before we dive more into tailwind tribes, you need to understand that you absolutely need Pinterest to help grow your business.
Pinterest is a visual search engine with millions of users on it.
It uses a smart Feed algorithm to help rank pins and provide you with the best experience as a user.
With millions of users on your fingertip, imagine how much traffic you can get if used correctly.

What can you do to help Pinterest help you get the most out of it?
Pinterest looks at 3 main things to help you rank.
They will look at the overall visual aspect of your account, the quality of your boards as well as the quality of your pins.
Remember, do NOT spam. Use keywords on Pins and boards. And create great Pins.
Not sure how to improve your Pinterest strategy? Read this blog and come back to us: The Strategy you need to grow your blog with Pinterest.
PS: If you are not great at creating amazing pins, check out the latest the pin templates I am using to make quick and visually pleasing pins for my blogs.
My traffic is growing and I know it will keep growing.
Pinterest does want fresh content daily and by using these pin templates, I am able to make quick pins on the go every day.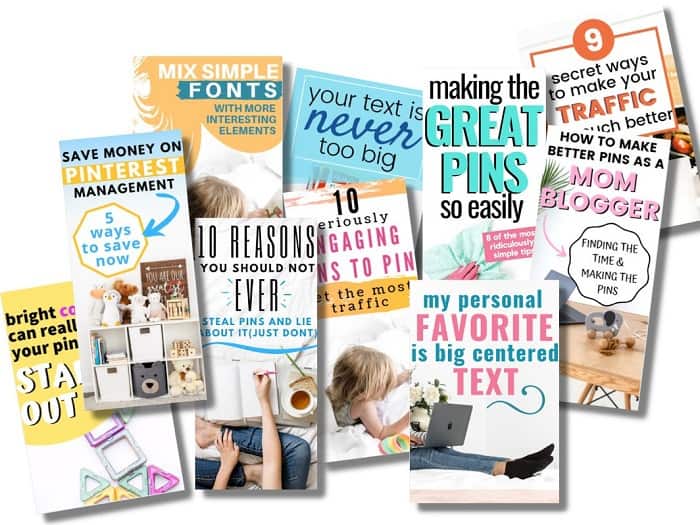 What are the best Tailwind Tribes to Join?
Now that you are all set and you are able to create epic pins, it's to increase your page views.
You want to increase your Pinterest health and account by pinning quality pins to your boards and group boards.
Once your account is up to standard with what is needed, go ahead and sign up for Tailwind.
Not sure if you want to spend money on it, sign up for it! Start the FREE trial to check it out first.
We are looking forward to sharing the following information:
The Best Tailwind Tribes to Join as a Blogger

How to Use Tailwind Tribes to Grow your Traffic

How to get a Free Tailwind Account
Are you excited to join Tailwind tribes to grow your blog traffic?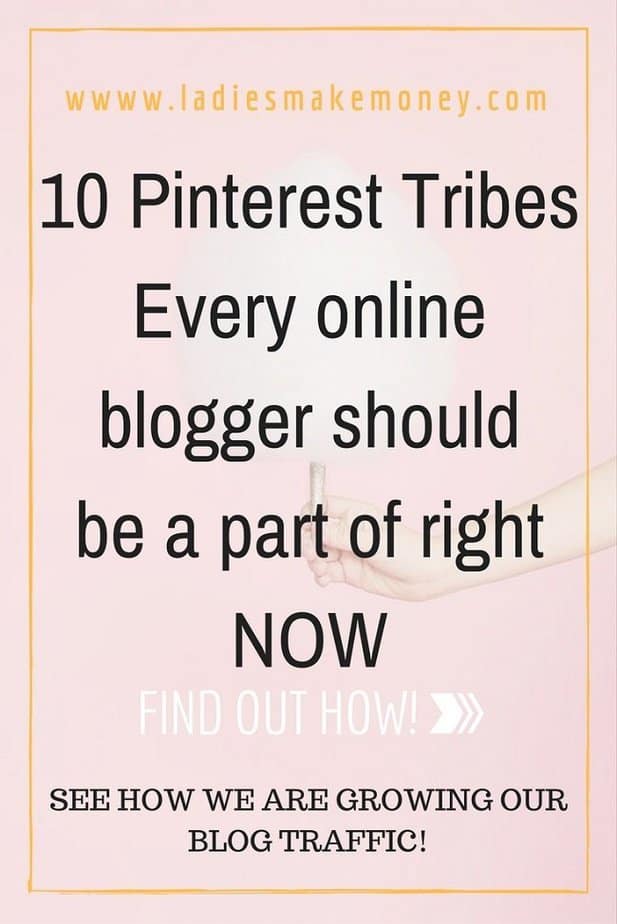 Why do I love Tailwind so much?
It has an amazing analytic tool that helps you view how you are doing

It has a great tool called Tailwind Tribes, which will grow your traffic

It has an optimized tool that schedules your pins at the right moment when most of your followers are active

You can schedule your pins up to 1 week, 1 month or even months in advance

It will help grow your following faster

It will become your best friend, trust us



Try it out for free. You get 100 pins for free when you sign up below. I will show you how to make the best out of your one week free.

Once you sign up, make sure you fill out your profile completely

Attach your Google analytics to Tailwind so you can measure your results

Optimize your Pinterest account for great results as we mentioned above (great graphics, great profile and optimize your boards)

Join tribes. It's free to join Pinterest tribes and it is usually by invitation. But you can join mine to get ahead!

Why should you Pinterest Tribes?
It will increase your reach by far

Other bloggers are helping you promote your pins. Tailwind tribes are a bit similar to Pinterest group boards

It's Free to join

The optimized time slots will help you reach your audience at the time that they are on so your efforts are not wasted

It's a great way to collaborate and help other bloggers.
See how a few shares on one of our tribes increased our blog reach:

The graphic above is pretty much saying that a few of our pins were shared 5 times and the result was a reach of about 25.9K views. This is just from one tribe.
This is absolutely amazing to me. (Update: This was almost 1 year ago, I get so much more blog traffic by using Tailwind tribes frequently).
You might also like: 50+ Pinterest Groups to Join!
My referral traffic from Tailwind – I started using this at the beginning of December:

As you can see, I am getting quite a bit of traffic from Tailwind.
My plan is to utilize the tribe feature to get more traffic with the help of other bloggers.
Here is a list of Tailwind tribes to join that are helping me rock my Pinterest strategies.
An Epic List of Tailwind tribes for bloggers
Please note: Tailwind Tribes is currently Free for anyone to use (even if they aren't using Tailwind already!)
These are all the tailwind tribes that are helping me get the blog traffic I am currently experiencing.
If you are part of other tribes or you own a Tailwind tribe for bloggers, we would love to hear all about it.
Leave us a link in the comment with your Tailwind Tribe. Tribes are the way to go in terms of growing your blog traffic. Join tailwind today!
NOTE: When you join the Tribes, please make sure to follow the rules. They basically require you to re-share other pins which are really easy to do! The results are amazing, so play nice.
Want one month FREE of Tailwind to help grow your business? Sign up using this link!
How to use Tailwind Tribes for Traffic
We have a full tutorial available for bloggers to learn how to use Tailwind tribes and tailwind to increase blog traffic.
We love Pinterest, specifically the Tailwind scheduling tool, which makes it easy to schedule out pins faster and effectively.
When Tailwind introduced the tailwind tribes feature, we knew we had to give it a try.
I can personally swear by how effective Tailwind tribes are and I am definitely using them more often than I use Pinterest Group Boards.
We use Tailwind and the Tailwind tribes to get massive blog traffic every day.
You can read all about my tailwind strategy right here.

You might also like:
Pinteresting Strategies: The Pinterest strategy you need to use'
10 things you are doing wrong on Pinterest
The Ultimate Mini-Guide to Pinterest SEO
5 Pinterest tools I am using to increase my blog traffic
A list of 50+ Pinterest Group Boards for Bloggers
Check out 10 Places to promote your blog

Find more amazing Pinterest Tips here!
Tailwind Tribes to Join
If you enjoyed our blog we would like to have you join our email list and receive weekly money-making tips, you can join now! Don't forget to join our Private Facebook page. The page is created to share your work, pitch your services and learn from other experienced bloggers!
---
***We would like to note that this post and most posts on our blog may contain affiliate links. This means that if you purchase something that has an affiliate link, we will get a commission from it. Not all items recommended on our site are affiliate links. We only recommend items that we have used and tried. These items have brought us much success and we highly recommend them to you in order to be successful. Thank you for your trust!