Last Updated on
They are so many amazing bloggers out there for you to learn from. These 5 female bloggers are bloggers that we admire right now and we want you to connect with. I am constantly referencing, them, reading up on their blogs, social media postings and reading every email they send out on a weekly basis. My blog's success is partly due to them. So who are these top female bloggers that we completely admire? 
Before we get started, I wanted to mention one awesome company that is helping us make money online. It's absolutely free to join and if you love Pinterest, you will love them. Earn money by creating a board of your favorite items that you can promote in one spot. Join MavenX for FREE and start earning! 

5 Top female bloggers you should consider learning from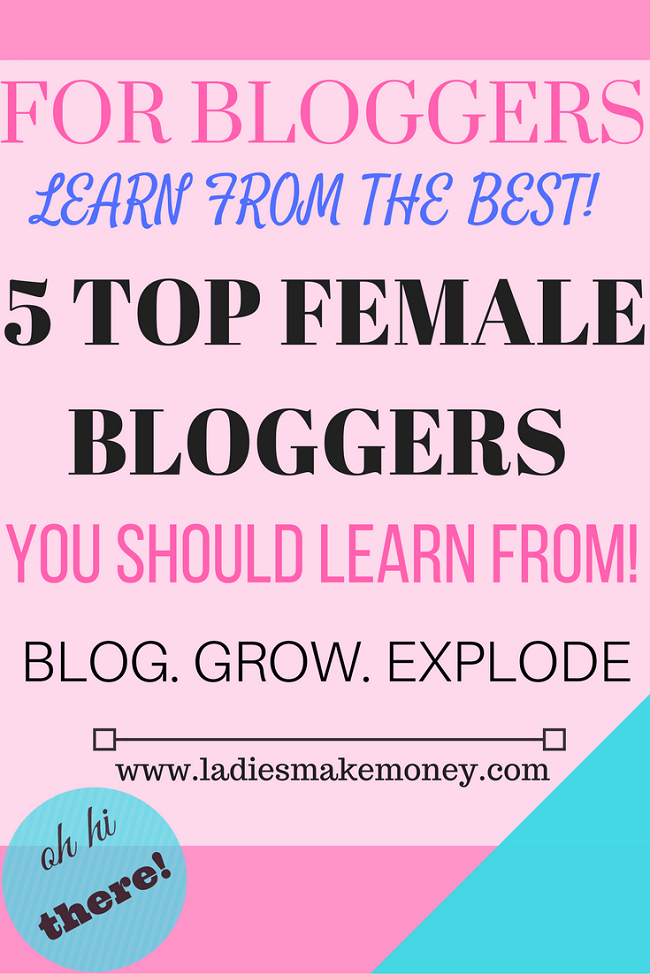 MICHELLE SHROEDER-GARDNER
Michelle Schroeder Gardner who was recently featured on Forbes Magazine our top admire! She is an amazing inspiration to our blog, and we are working hard to get our affiliate sales up like she does. She is currently making over $100,000 per month just on affiliate sales. If you need to learn and want to know more about affiliate marketing, rules involved with affiliate marketing, how to increase your affiliate sales, then Michelle is the go-to person. She created an amazing Affiliate Marketing course that we were lucky enough to be part of, and we appreciate it. We are currently increasing affiliate sales monthly due to this course.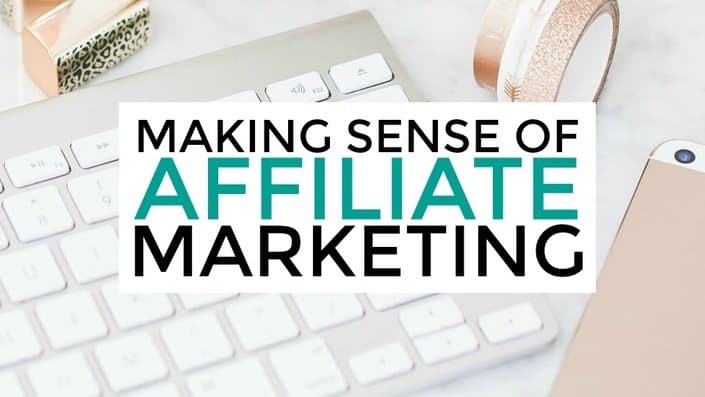 For a limited time, starting February 16th, you will be able to receive $28 off the course. Just use coupon code 28FEBDISCOUNT so you can get this amazing deal. You won't regret this course. Sign up here! 
KATHERINE SULLIVAN
Want to know how to market your online business? Then you need to be following Katherine Sullivan and her amazing blog to get with the program. Marketing Solved is the online publication for insight, advice, training, news, and perspective for Marketing, Entrepreneurship, Business, and Leadership. They have tons of amazing information that will help your blog go from nothing to everything in a matter of months!  And she has an amazing Facebook group that you can be a part of right here!  We just had to include her as part of our 5 top female bloggers to learn from. 
We were lucky enough to be featured on her blog. You can read our article here: How To Grow Your Blog And Business In The Coming Year
SUMMER TANNHAUSER
Summer Tannhauser is the queen of Pinterest after so many others I have come across. She gives amazing information, her webinars are to die for and her blog is filled with great actionable tips you can implement to grow your biz! Want to know more about how she can help you with Pinterest? Her website is full of amazing info! Head over to The Boss League and get your Pinterest game on! She is one of the top female bloggers that we totally admire. 

ALEX TOOBY
Want to rock your Instagram? Then Alex Tooby should be one of the next top female bloggers that you should consider following! She has an amazing FREE 7 Day Instagram course you should join to boost your online business! Want to know how you can use Instagram to make money online? This awesome blog shows you exactly which Instagram Influencers are making it big on Instagram: 10 Small Businesses Under 10k That are Killing it On Instagram! 

MEER KOTHAND
If you have not read any of our blogs, then we are here to tell you that we are big on email lists? An email list is where the money is and Meer Kothand is the person to learn from! She is our next go-to person in terms of the top female bloggers you should be following! She is our email list builder specialists and you should consider checking out her amazing blog! 

Are you currently following any awesome female bloggers? Tell us in the comments below! You can also join the conversation on Twitter and tell us who you follow! #BabesMakingCash so we can find you! Join our FACEBOOK group as well! 
MAKE YOUR NEXT $1000 FROM YOUR BLOG WITH OUR NEW E-BOOK. USE PROMO "eBook10″ FOR LIMITED TIME AND GET IT FOR $10.00. BE WELL ON YOUR WAY TO MONETIZING YOUR BLOG TODAY! 
HIGHLY RECOMMENDED PRODUCTS:
Shareasale affiliate program– This easy and free program is great for those looking into earning morning with affiliate marketing. It's free to join and has a lot of benefits for bloggers in any niche.
Make $1000.00 in the next 30-45 days e-Book. Our e-Book is designed to help you monetize an already existing blog by using all the tools and resources we use to help us make money from our blog each month. Don't delay your income strategy. Start making some real money from your blog.
Make money using affiliate marketing in the next 24 hours– An amazing e-Book that has helped me make money within the first 24 hours of purchasing. I am still getting emails every day about affiliate sales that are coming through. It specifically focuses on using Pinterest as a way to promote your affiliate link.
Use convert kit as your email platform. You won't regret this. You are able to easily manage your email list by dividing them into different segments. I have a list with "Ready to buy clients", "Love to read my content" and "Needs more priming for purchases". And those that barely open my emails. Start using Convert Kit today if you really want to grow your list. They also have amazing sign-up forms that you can brand.
Tailwind for FREE – Tailwind is one automation that has doubled my traffic in the last few weeks. If you are not ready to invest yet, try it out for free and see how beneficial it can be for your online business.
Making Sense of Affiliate Marketing– Want an in-depth knowledge of affiliate marketing? This course covers everything you need to know about affiliate marketing, including rules that will make your affiliate links legal. Learn the right way to promote your links on social media and more.
Boost your SEO and Blog Traffic with our course– Traffic Building Bootcamp. Everything you need to know about getting started with growing your blog traffic. It also includes a list of over 25 Pinterest groups you must join, 15 amazing Pinterest tribes to boost your traffic and which Facebook groups will help you grow. Bonus secrets on how to easily get more blog traffic organically are included in the course.  Become an affiliate partner once you join the course.
If you enjoyed our blog we would like to have you join our email list and receive weekly money-making tips, you can join now! Don't forget to join our Private Facebook page. The page is created to share your work, pitch your services and learn from other experienced bloggers!
---
***We would like to note that this post and most posts on our blog may contain affiliate links. This means that if you purchase something that has an affiliate link, we will get a commission from it. Not all items recommended on our site are affiliate links. We only recommend items that we have used and tried. These items have brought us much success and we highly recommend them to you in order to be successful. Thank you for your trust!