Last Updated on April 20, 2021 by NandiNN
The Best Frugal Living Tips
If you are looking for frugal living tips with a big impact that you can easily use to see results, you have come to the right place.
Today we are happy to have our guest blogger Madiha Bashir all the way from the UK and she blogs over at Me VS The Odds.
Whether you are looking for creative frugal living tips to help you save extra money for a new house, a car or that dream vacation, these tips should help you get on track.
You can definitely find plenty of amazing tips for making extra money on our blog such as this one.
But today we wanted to switch it up a bit and focus on how one could actually save some extra money especially if you are tight on cash.
One of the best ways to have more money to save money by living frugally.
I love budgeting and controlling my spending as much as I can.
By using this free-spending planner, I know that I can never over-spend unless something unexpected comes up such as a medical bill or house repairs.
And even that, I try to be prepared.
Lucky for you, we have a few frugal living tips you might like below.
If your goal is to become financially free and you are eager to learn more about how to successfully make sense of your income, join our 30 Money Challenge where we will share actionable tips you can use to succeed with money.

We will be sharing the many tips that the frugal don't share about saving money and how you can get started.
We really want to focus on:
If your goal is to live a more frugal life and save some extra money, then keep reading.
Before we get started on all the amazing Frugal living tips available for you, we would love for you to like our growing Facebook page right here! Be sure to follow us on Instagram here.
We also wanted to take the opportunity to let you know that we use Affiliate links on some of our blog posts. This means that we could make a commission if you click on an affiliate link and purchase something. Read our full disclosure and blog policy for more information.
What is Frugal Living?
Frugal living is when you become more intentional with your spending.
Meaning you spend only what needs to be spent in order to survive.
When done correctly, you will be able to prioritize the things that matter to you most. Frugal living people are able to prioritize spending money on things that matter the most and cut back on spending in other areas.
Living very frugally is not always the answer.
Instead, you need to focus on frugal living tips with a big impact as this will produce better results and still award you to live the life you want.
Frugal Living Tips to Help Save Money
The key component of getting financial control over your life apart from creating a great budget that works and knowing how to get out of debt is learning how to live frugally.
You will find plenty of extreme frugal living tips out on the internet but in my opinion, you will also need to learn how to live a little!
It's all about balancing your money and your lifestyle.
That is why we are excited to share a few of our best frugal living tips to help you save money are live more comfortably.
If you are not sure what is considered frugal living, it simply means living as cheaply and as minimal as you can.
This involves you making the right decision every time you decide to spend any money.
That is why frugal people try to find as many frugal living tips as they can in order to help them make smart money decisions.
Don't forget our best money tips here.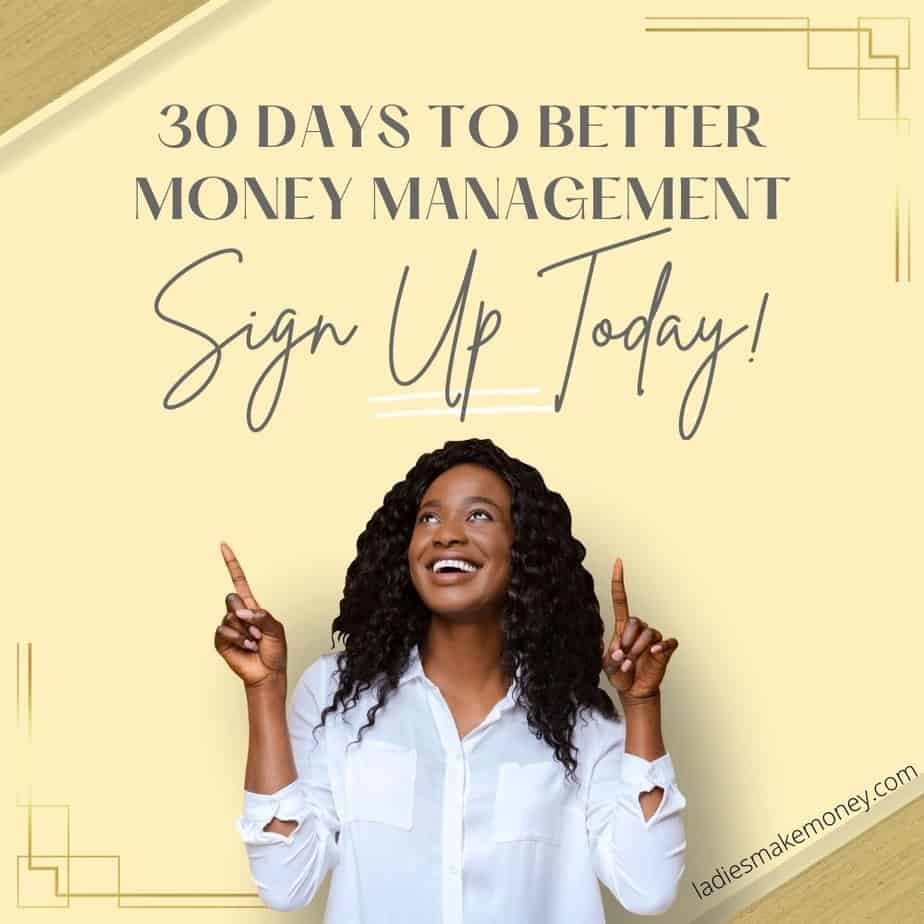 The Best Frugal Living Tips
The best frugal living tips you will get out there is to spend less than you earn or make.
But this is hard to do and if you constantly research other frugal living tips, you will have a better mindset about spending money.
We hope you enjoy the frugal living tips and ideas we are about to share below.
Madiha Bashir from Me VS The Odds is going to share with us all the amazing frugal living tips that she typically uses.
1. Thrift stores can be your best friend
One of the frugal living tips many people do not utilize frequently is thrift shops!
I mean, obviously, you're not going to buy the tattered clothes with spaghetti stains on them or those ripped jeans that will fall apart as soon as you wash them.
But, if you scrummage through the racks and boxes in thrift stores, you can find some of the most amazing vintage clothing you may ever find.
And if you're lucky enough, you can also find some designer wear too at an extremely low price!
Shopping at thrift stores means, you'll be donating to a good cause.
This is a win-win for all involved.
2. Do not be ashamed of using vouchers and coupons
Vouchers and coupons are frequently used by Frugal people and it is one of the many frugal living tips that most shy from sharing. They exist for a reason. To save you some money! So, why aren't you using them? Too embarrassed? Too much hassle?
I mean, if you really wanted to save money, you should make a voucher and coupons a part of your shopping routine.
But, let's be honest, I do understand the hassles of using vouchers, so if going shopping, try to go when stores aren't too busy (so you are not holding up the queue trying to save £1.50) or shop online.
Make the most of what you have, otherwise, the only person to blame for spending what you do is yourself.
3.

Student discount is amazing
Some great tips that the frugal don't share about saving money are student discounts. As a student, you are entitled to a student card.
These cards offer discounts at certain stores. And sometimes, you can use these cards on sale items (double bargain? Yes please!). If you're not a student, this one's not for you, I'm sorry.
Students are known to spend too much money on their education and textbooks as well as basic essentials. We suggest making the most of the student discounts. Student discount ranges from 10% off to as much as 50% (IF YOU'RE LUCKY!).
Related:
4- Re-home unwanted gifts
We want to know more about frugal living tips. What better to be frugal than to re-gift? We all have that one uncle who buys us that unwanted gift set that we will just never use.
But why keep it in the attic or basement gathering dust?? Take some pictures, write a good description, and sell it on eBay, depop, or even Facebook.
Bring in some cash. No point leaving it taking up space. Might not want to mention it to your uncle on your next family gathering, that would be one hell of an awkward conversation but it's definitely another of the many tips that the frugal don't share about saving money.
5. Travel at off-peak times and use transportation that is cheaper
Now, generally, a bus is a lot cheaper than a train. So, it does make sense to buy a weekly bus pass. You'd be saving yourself over £10 a week! That's £40 a month! £520 a year! That's a brand new phone or laptop!
Yes, buses do take longer, sometimes are smelly and extremely claustrophobic. But, they're not always like that! Pick the buses that aren't as packed out, some even have air conditioning!
Check prices in your area. This is one of the great tips that the frugal don't share about saving money.
Related:
Top 10 Cheapest Travel Destinations to go to this Summer
Top tips for Budget – Travel in Europe
6. Or instead of using public transport, invest in a bike
Not only will you be helping save the planet, but you'll also be exercising and working on having an amazing body. There are a lot of Frugal living tips out there and this one is straightforward. This alone will save you so much money each month (gas, gym membership).
On days that it is impossible to ride, why not take the subway? You will still be saving so much more than if you owned a car or drove your car to work each day of the week.
Related:
The best money Saving blogs for Frugal People
Embracing the beautiful chaos of life as a Frugal Blogger
7. Giveaways and freebies can be so much fun
I mean, if you're getting free makeup, or getting some free groceries sent home, can you really complain? The best thing is, there are so many sites out there that have giveaways or send out FREEBIES that you get right to your home. Genuine ones, not ones that spam you.
My favourite company is magic freebies.
I got a mascara last week that would've cost me £12.99 otherwise. WINNING!! With giveaways, it's a bit more work involved.
You will receive spam and have to enter lots of personal details on the site, but its down to you in the end whether you think its really worth it.
8. Skip the gym and work out at home
Jogging is free! Push-ups are free! Squats are free! There are so many exercises you can do from the comfort of your living room, so why pay a monthly fee when you may not even commit to going to the gym.
Then, if you want to cancel, some gyms charge an absurd cancellation fee. So, you lose either way.
Just work out at home. Crank up the music, grab a friend and get cracking! There also may be free classes where you live, so it's worth checking this out too!

9. Cashback sites are a gift to the frugal
A gift to me too! I just got a new sky broadband subscription, and as well as getting a £75 prepaid MasterCard from sky themselves, I'm getting £90 from Quidco! Yes! £90! That's so much money!
And all I had to do was press two buttons! The website itself tracks your purchase and it's safe!
My favorites are Quidco and TopCashback, and I do check between the two to see which will be offering a better cashback amount.
Other Cashback sites to sign up for:
Do you have other Frugal living ideas to share with us? Tell us what cash back apps you use to save money.
10. Do not bother buying an Antivirus
You can get it for free! And it works just as well! Antivirus software is very pricey, and they have a certain lifetime (normally either one or three years) and then you have to buy it again. Yeah, no! McAfee, AVG, Norton, all offer a free version. No point dishing out £70 when the solution is right there on the internet.
11. Use Loyalty Cards – One of the best Frugal Living tips I received!
Not only do they make your purse look full, but loyalty cards also offer freebies or discounts and is one of the best well kept frugal living tips from those that save religiously!
Quite a lot of stores offer loyalty cards, such as Tesco and Morrisons, which means you'll collect your loyalty points just getting your normal groceries, and saving money in the long run with the vouchers.
Check your area and see what loyalty cards are offered. This is another of the many great tips that the frugal don't share about saving money that can make a huge difference.
12- Supermarket and drug store own brands that are just as good as popular branded items, but for ¼ of the price
Now, yes, you may be used to only buying Kat Von D foundation, or Heinz baked beans, but switching it up to cheaper brands (stores owned labels) would be a pretty smart way to save on that cash you keep running out of.
In some cases, you could save around 80% by buying a cheaper alternative and here's a secret: No one will know what you're using and its one of the best well kept frugal living tips out there!
I won't tell if you won't!
And there you have it, our best frugal living tips with a big impact! to help see results!
If you have other frugal tips you would like to share that will have a big impact, feel free to share them below.
We hope that you will save on that cash and treat yourself to something nice sooner than later!
Which of these frugal living tips will you be using to save this year?
Don't forget to sign up for our 30 days to more money challenge right here.

DON'T FORGET TO PIN THIS TO YOUR FRUGAL LIVING TIPS BOARD ON PINTEREST.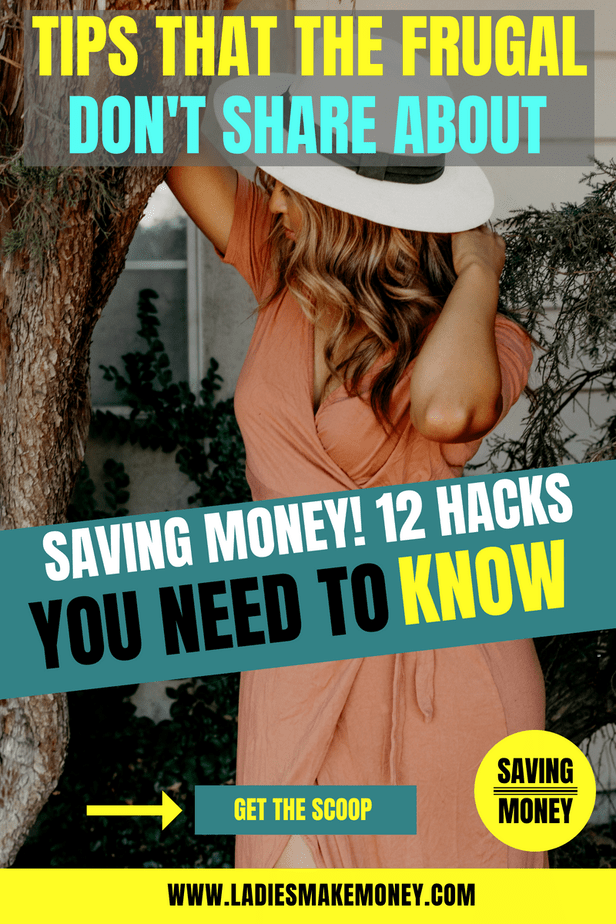 If you are looking for more frugal living tips to help you save money, be sure to keep checking back. And if you have other frugal living tips or ideas, we would love to hear about them. All frugal living tips are welcomes. The more creative, the better. We also have a lot of amazing blogs about ways to make money from home.
If you enjoyed our blog we would like to have you join our email list and receive weekly money-making tips, you can join now! Don't forget to join our Private Facebook page. The page is created to share your work, pitch your services and learn from other experienced bloggers!
__________________________________________________________________________________________________________
***We would like to note that this post and most posts on our blog may contain affiliate links. This means that if you purchase something that has an affiliate link, we will get a commission from it. Not all items recommended on our site are affiliate links. We only recommend items that we have used and tried. These items have brought us much success and we highly recommend them to you in order to be successful. Thank you for your trust!
The Best Frugal Living Tips With A Big Impact – See Results Effortlessly