Last Updated on September 1, 2017 by NandiNN
Don't just concentrate all your efforts on making more money. A good money person has a healthy savings account to show for it after implementing all the great money making strategies that they have put in place. This is a girl's guide to saving money each month and increasing your financial status. We have actionable tips that you can put in place today on ways to save money each month. Whether you are living pay check to pay check or have no idea where to start, this is a post for you. 
Before we get started, we would love for you to join our growing Facebook group right here! You can also join our Pinterest group by scrolling to the bottom of this page! If you are looking for guest blogging opportunities or if you need a personal affordable coach to take you from A-Z, we can help you. Get the details right here! We also did want to mention that we use affiliate links on some of our posts. This means that if you click on an affiliate link, we make a commission from it. 

They are so many reasons why one should consider saving money each month. A few reasons that come to mind: Saving for an emergency (loss of a job, a big purchase for a house), saving for a vacation, saving to purchase a car. The possibilities are endless. Take a look at your bank account, how much do you have in your savings account? 
You might also like: How to Save (or Make) an Extra $500 Per Month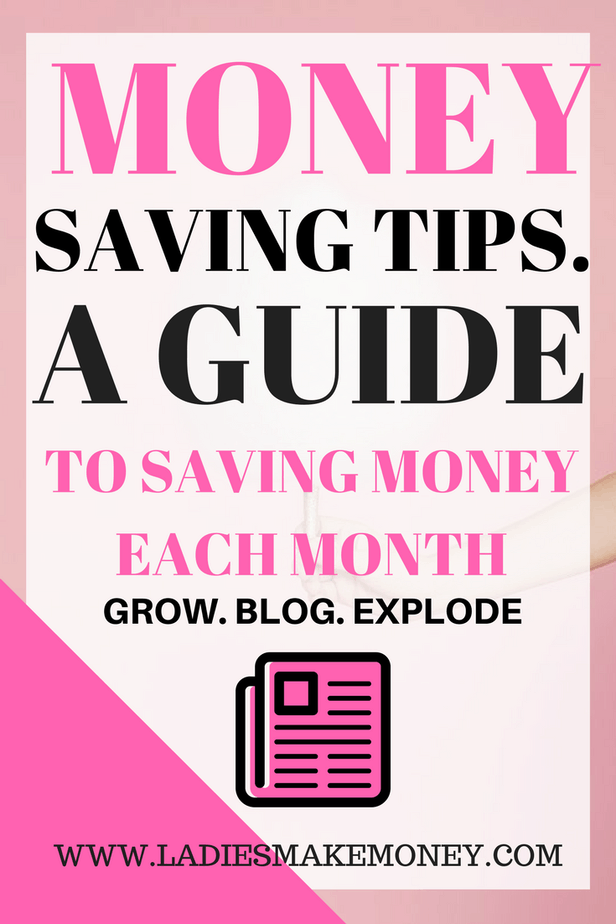 Here are a few creatives ways to save money each month
The first step on ways to save money each month is to open up a savings account that you can't touch unless it's for emergency purposes. If you do not already have a savings account, call your bank right now and open one up, ideally one with no fees or really low fees. The whole point to this process is for you to save. Not for the bank to take more money from you. 
My savings account is set up in way that every time a deposit goes to my checkings account, $20 dollars is automatically sent to my savings. You can try this (with a lower amount if you can). Honestly when I look at my account at the end of the month and see an extra $60.00, it leaves me pretty happy and I didn't do much.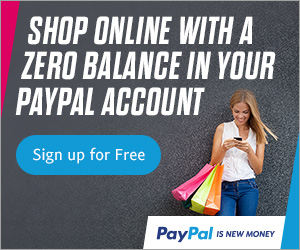 Why you need a monthly budget 
As much as we are giving you great ideas on ways to save money each month, you need a solid plan for it to work. This is when you must put a plan in place and create a monthly budget that you can easily follow to ensure you succeed with your money saving journey. The Busy Budgeter has a great template you can grab!  Go ahead and create a budget that will work for you. 
Are you financially fit?
This company specializes in financial education and services that teach people like you and me how to get out of debt and build wealth. They believe wealth is having enough money to meet all of your needs and wants while leaving enough left over to help others. Wealth is not earned. Wealth is created, and when you understand the principles of wealth creation, you can grow your savings. Want to become debt free sooner? Get your FREE financial report now!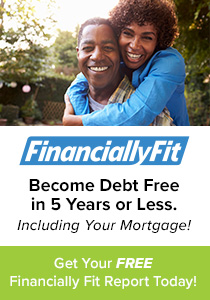 Shrink your monthly bill with Shrinkabill
If you are looking for the best ways to save money each month, then you need to cut out on your monthly utility expenses. These include cellphone bills, cable, internet etc. When I become a stay at home mom in January of this year, I decided that I didn't need that $90.00 monthly cellphone bill any more. I immediately adjusted my monthly expenses and saved so much in the process. 
Shrinkabill will save you money on your existing bills. Try Shrinkabill for FREE and get yourself  a $25 gift card if they can not lower your bills. We know they can and will do it! 
You might also like: The Best Money Saving blogs for frugal people
Use the Digit Saving App
Digit looks at your spending habits every few days and determines how much you could possibly save. If you wish, it could also move some money into a saving account on your behalf. This is a good way to get an idea of your spending and get it under control. Even a $7.00 saving is great. This will add up at the end.
The app is absolutely FREE to join. We love FREE. 
Sign up for Digit here! 
We love food, you love food and your bank account hates it
We all know how much eating out can really cost. Take outs or eating out is such an expensive hobby that you can completely cut out. I use to spend about $150 a week just on fast foods or going out with friends at restaurants. I know it's hard to get rid of this habbit because just this evening, I cheated and I had take out (forgive me, I have a sick baby and I had no planned meals for the week). But we have a solution. 
The $5.00 meal plan is perfect for you and me! Trust us, we are all busy and it's so much easier to grab that take out or meet a girlfriend for lunch or dinner. With the $5.00 meal plan, all you do is spend $5.00 for the month (the first two weeks are free, which is awesome). The meal plans are then sent to you and they include a shopping list you need to create these meals. 
The items are cheap and affordable and you will save so much money. You can give it a try for FREE here! 
And if you go to work, bring lunch instead of buying out. One of the best ways to save money each month or even for the year is to plan out your meals. It's amazing how much we spend on eating out or on groceries.
Cut the Gym membership and workout from home
All that talk about food, now lets burn it out. Working out from home is one of the best ways to save money each month! I have bought a few DVDs from amazon and created a whole work out plan from home that works. I could easily YouTube work outs but I found that I didn't commit as much (distractions such as Facebook etc.). So I bought 5 DVDs that were all different and labelled them Monday through to Friday. I put on each DVD every day and do a good 45 minute workout. 
My favorite DVDs that really work is anything from the Firm company. I especially love this amazing DVD- The Firm: Get Chisel'd
 – I get a total full body workout from it. 
You can also check out other Workout options below: 
Have a Spring clean every 4 months or so..
Do you have things around the house that you just don't need? Get rid of them. You can sell them on eBay or Kijiji. No point on holding to things that you do not need. You can either donate them or sell them for extra cash that should go directly into your savings accounts. Go ahead and look around. 

Use Jars instead of Credit
It is so much harder to part ways with cash than if you are using your debit or credit card. Take out the cash you need and put them in individual jars. The way this works for me, is that I have about 7 jars labelled (Car/gas/insurance, clothing, rent, Utilities, food, entertainment, gifts 
and others). And depending on my budget, I split the cash into these jars. If the money goes, it goes. And I do this on a weekly basis. The best ways to save money each month are as simple as using Jars! 
You might like: 25 Ways to make money online
Cut the coffee, guilty over here
Honestly, I grab a coffee every morning. I am spending about $3.00 on my morning coffee, that is 
$21.00 a week, $84 a month and that is $1, 092 a year. Can I hear a vacation? Why not put that $3.00 a day in to your savings account? I really need to work on this. I use to drink 3 cups a day, now I am down to one. Hopefully by the end of next month I will quit it all together. 
Avoid monthly fees, interest and penalties
Try to pay your bills on time each month. This will avoid you paying any penalty fees or interest each month which could cost you over $40 dollars each month. If you cannot meet your due date, pick up the phone and call the company to see if you can move your due dates to a time that works better for you. 
You might want to read this: Money Making ideas that will blow your mind
Swap before you Shop! 
Want a new outfit? Tired of your clothes? Why not have a girls night once every few months where you all bring clothes that you do not want any more. Swap clothing by shopping in each others wardrobes (only with clothes that you do not want any more) and come up with whole new outfit or two. Its a great way to avoid the mall. Anything that you did not swap out, sell it online. These are great ways to save money each month or even all year. 
Get cash back for shopping! 
Do you shop online, why not get money back for shopping. This is one of the best ways to save money each month. If you are an online shopper you need to sign up for rebates or SwagBucks. I have both as I like to have more options. And the best part is that they are both FREE. With swag bucks you can even go as far was making money with them. It's pretty amazing. 

 Now that we have give you great ways to save money each month, we want you to get your saving groove on. Tell us in the comments which of these where good ideas. 
***We would like to note that this post and most posts on our blog may contain affiliate links. This means that if you purchase something that has an affiliate link, we will get a commission from it. Not all items recommended on our site are affiliate links. We only recommend items that we have used and tried. These items have brought us much success and we highly recommend them to you in order to be successful. Thank you for your trust!