Last Updated on August 10, 2017 by NandiNN
Today we are happy to have our guest blogger Pamela Meister from Organwise. She is here to talk to us about "How Organwise can super-charge your online blogging business!" Ready to get your online blogging business organized and thriving? Keep reading. 
Before we get started, we would love for you to join our growing Facebook group right here! You can also join our Pinterest group by scrolling to the bottom of this page! If you are looking for guest blogging opportunities or if you need a personal affordable coach to take you from A-Z, we can help you. Get all the juicy details right here! We also wanted to take the opportunity to let you know that we use Affiliate links on some of our blog posts. This mean that we could make a commission if you click on an affiliate link and purchase something. 

Organize with Organwise
Do you wake up in the morning with a plan for your work day? Even if your answer is yes, do you find that something frequently happens to get in your way and suddenly you are headed in another direction? All too often we find ourselves staring at a full email inbox awaiting our attention at the end of the day because our time was spent in meetings and even our best attempt to stick with the initial plan to tackle the day's tasks went awry when a client had an emergency or a new lead popped up requiring a fast turnaround on a proposal to seal the deal.
If any of this sounds familiar it's time to look at how you run your online blogging business and take the steps necessary to make your daily operations run more smoothly, save time, and improve the quality of your communications both internally with your team and externally with your clients.
You might also like: Improving your productivity as a Blogger
Find more time in your day
Think about how you would benefit with more free time in your day. What would you do with 60 extra minutes? Would you work out? Meet a friend for happy hour? Read a book? Take a nap? Enjoy a bubble bath? Watch the latest episode of This is Us? Make more money? What if I told you that you could easily find an extra hour each day, or maybe even more, just by automating how you tackle your to do list?
Delegate what you dread
Are you the stubborn type that is thinking help is more trouble than it is worth? Do you think that you can do everything on your own? You're probably right, you CAN do it all and eventually you'll find yourself over caffeinated, exhausted, stressed, scattered, and spread way too thin. You will also find that some projects keep returning to your task list because you never seem to get around to them. Other items get done, but you dread doing them.
Even though you CAN do it all, you don't have to be a hero. Let a consultant work with you to automate some of your repetitive processes, streamline the redundant operations, and organize your operation. You will have more control, more transparency, increased efficiency, and more time! You will also see your profit margins increase and notice the stress from keeping up with all of the details required to keep your business operating melt away!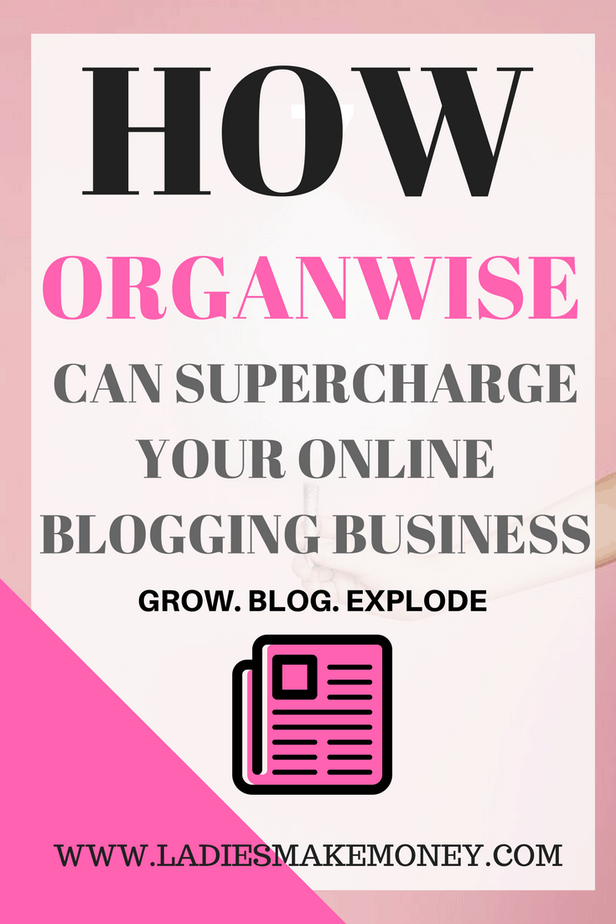 Focus on what you do best
Take a deep breath, a hot shower, and prepare to focus on what you do best and delegate the rest! Yes, let it go! Hand off that list! Release control!
I know that this is a difficult notion, especially for entrepreneurs who have cultivated their business from nothing to something, but think about the possibilities of what you could do if you were more rested, centered, and working with someone that you can build a trusting professional relationship with to help your business grow. Do I have your attention now?
Instead of answering repetitive emails, conducting research, scheduling meetings, or making another to do list, focus on what you do best and make more money! Think about it. Let's say that you are a baker. Do you enjoy setting up your appointments or designing a beautiful wedding cake? Do you enjoy researching less expensive sources for high quality ingredients to expand your profit margins or testing new pasty fillings? Develop recipes! Design beautiful displays! Bake! Let someone else help you develop your business operations and take care of the details so you can practice what you love.
Find a specialist to guide you
You may be thinking that you can't afford to hire an employee. You are already doing the math to add up the cost of a salary or two, insurance, paid vacation, etc… Put down your calculator. There is another option and it will cost you a fraction of hiring a full-time employee. Find a consultant that you like who specializes in what you need most, build trust, and pay by the hour, by retainer, or by the project. Set a budget and stick with it. Enjoy more time to do what you love and do well. Wake up knowing that your online blogging business is more efficient and productive than ever before!
Are you inspired to hire extra hands and focus on what you do best, what you like to do, and even take extra care of you? Do you need a few ideas about how a consultant can help your online blogging business? The following four ideas are great examples of ways a consultant can help you with a one-time project and minimal follow up support with long-term benefits to you and your business!
Scheduling: Eliminate the back and forth emails and phone calls to schedule appointments.
Template Creation: Take your correspondence to the next level with emails, letters, invoices, and contracts that are specific to your brand, free from errors, comprehensive, and content rich.
Lead Capture Forms: Create forms to capture information that you need when clients make an appointment or from potential new patrons requesting information. Solicit the answers that you need to serve your clients from day one.
Workflow Automation: Let your beautiful new templates, lead capture forms and scheduling tools work for you with the help of a well planned and executed workflow tailored to the specific needs of your business.
Do your clients have outstanding invoices? Set up automatic payment reminders. Are you receiving traffic on your website and new client inquiries? Send an automatic reply thanking your prospects for reaching out and letting them know what to expect next.
Did your new client sign their contract? Send an email acknowledging the receipt of their contract and providing them access to their very own client portal that connects them to their important documents from your company website.

Super-charge your online blogging business today! Contact Organwise with your to do list today and take the first step to eliminating redundancy, reducing stress, saving time, and making more money! Schedule your free initial consultation now.
If you enjoyed our blog we would like to have you join our email list and receive weekly money-making tips, you can join now! Don't forget to join our Private Facebook page. The page is created to share your work, pitch your services and learn from other experienced bloggers!
---
***We would like to note that this post and most posts on our blog may contain affiliate links. This means that if you purchase something that has an affiliate link, we will get a commission from it. Not all items recommended on our site are affiliate links. We only recommend items that we have used and tried. These items have brought us much success and we highly recommend them to you in order to be successful. Thank you for your trust!