Last Updated on June 17, 2020 by NandiNN
You will never ever see decor ideas and tips on this blog. I typically save it for my wedding blog which you can find here. However, my readers were interested to know more about how to decorate their homes this year on a budget. And since I typically talk about ways to save money and how to manage money on a tight budget, I decided to do one on saving money on Fall. Specifically where to find DIY Fall Decorating ideas for those on a pinch.
Before we get started on where to find stunning fall decorating ideas on a budget, we would love for you to join our growing Facebook group right here! You can also join our Pinterest group by scrolling to the bottom of this page! If you are looking for guest blogging opportunities or if you need a personal affordable coach to take you from A-Z, we can help you. Get all the juicy details right here! Have you seen our brand new shop!
We also wanted to take the opportunity to let you know that we use Affiliate links on some of our blog posts. This means that we could make a commission if you click on an affiliate link and purchase something. Please check out our full disclaimer and policy page here.
Related – Money Saving ideas:
9 Budget-friendly things to do in the Summer
Creative ways to make money on the Side
Tips that the frugal don't share about saving money (Frugal Living Tips)
Decorating for Fall on a Budget
A few amazing ways to decorate for fall on a budget is to use simple decor hacks. An example of a hack you could use is to use a neutral color palette when thinking about your fall decorating ideas. This means you can use a neutral looking decor color year round. The whites, oranges, gold can all be used almost all year round.
They are so many fall decorating ideas that you can find on Pinterest. But try using nature to decorate your home. For example, Pinecones from the yard, a few branches and anything you can find. All these are the best way of decorating for fall on a budget.
Another way to find items for your fall decorating ideas is to shop for post-season sales. Always buy your items one season behind to save money on the next year. Check out Michaels, grocery stores, the Dollar Store and craft stores. Buy fake decor items that way they last longer.
Fall Decorating Ideas from Amazing Bloggers: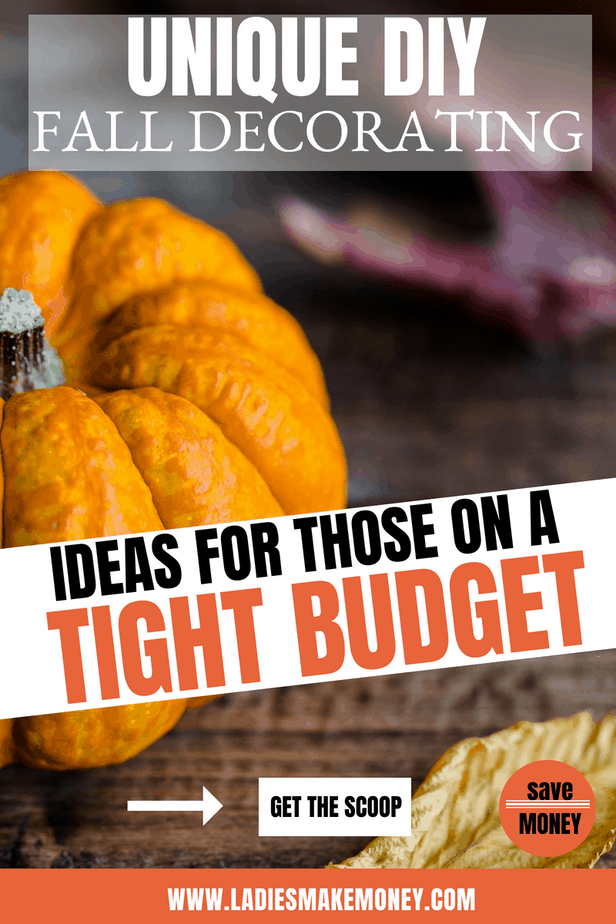 Neutral DIY Fall Ribbon Wreath
I fell in love with this neutral DIY Fall ribbon wreath found on Small Stuff Counts. If you are into DIY, this Fall ribbon will go perfectly with any Fall decorating ideas you may have. There is an amazing video you can check out on how to replicate this amazing wreath to include as part of your fall decorating ideas to-do-list.
Easy Metallic Patterned Painted Pumpkins
Another amazing Fall decor idea from Small Stuff Counts. Instead of going with the traditional orange color, I love this blue metallic pumpkin idea. This means this decor item can be used almost all year round. It is extremely classy and elegant.
This is definitely full of fall decorating ideas we would love to steal.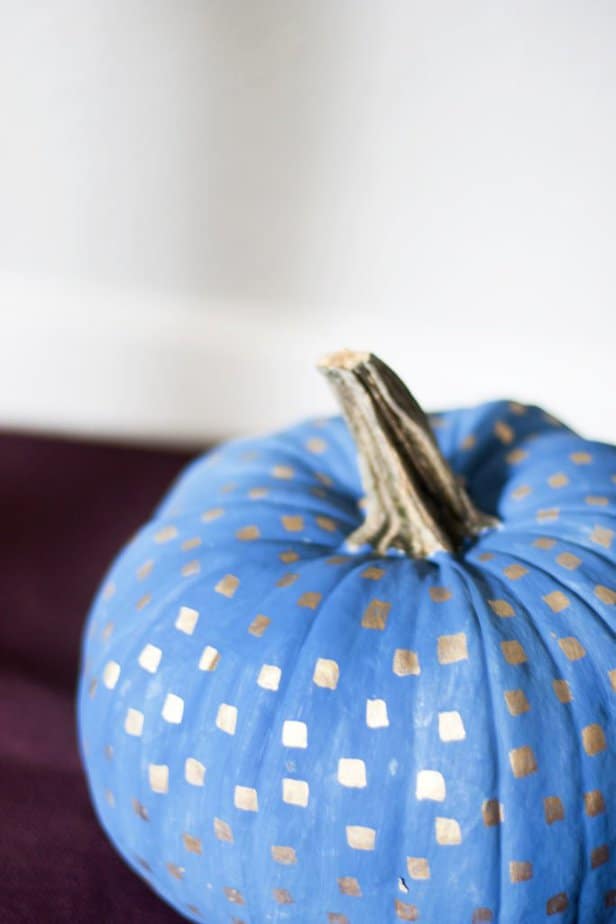 DIY Boho Inspired Yarn Wrapped Wreath
This is another amazing wreath that is boho inspired. It's a boho wreath meets dreamcatcher. Again, if you are a DIY'er, then we encourage you to attempt this amazing project that can be found on Jennifer Perkins Site.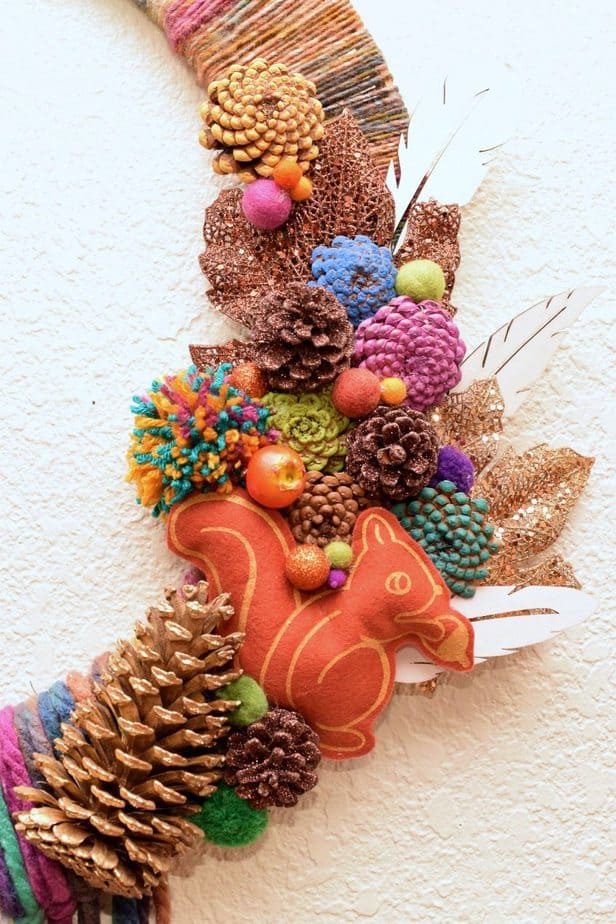 Dollar Store Pumpkin Topiary
Fall is just minutes away, literally. So many people are currently on Pinterest trying to find the best Fall decorating ideas to attempt this year. When I saw this DIY Dollar Store Pumpkin Topiary, I just needed to add it to my Decorating for Fall on a Budget round-up post!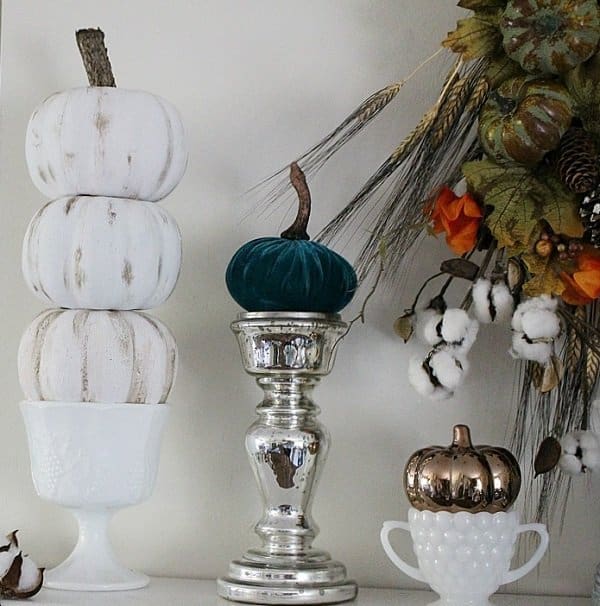 DIY Fall Leaf Garland with Felt
This quick and easy fall leaf garland is perfect for anyone looking for the perfect DIY Fall decorating ideas to attempt this year. You can find the full tutorial on Our Crafty Mom's blog. If you are decorating for fall on a budget, this DIY project will be easy on your finances and still make your home beautiful.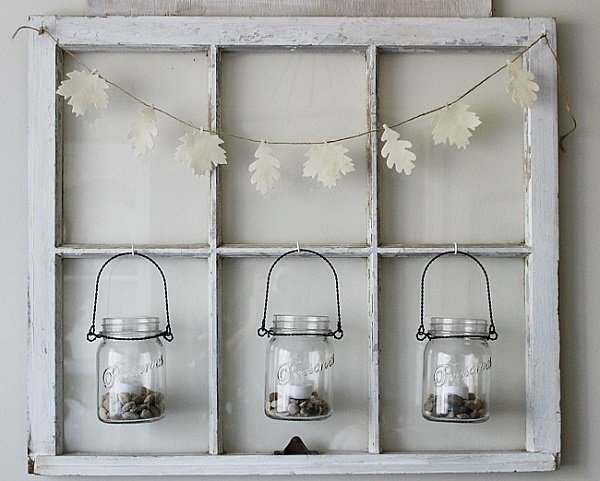 How to Make Pretty Wooden Pumpkins
Another amazing DIY project which would be perfect to use for decorating for fall on a budget this year. It's an easy project that uses up pieces of scrap wood to create wooden pumpkins to put outside on a porch. This can be used every fall to avoid spending money each year. Find the full tutorial on Our Crafty Mom's blog. You can find the finished on the blog.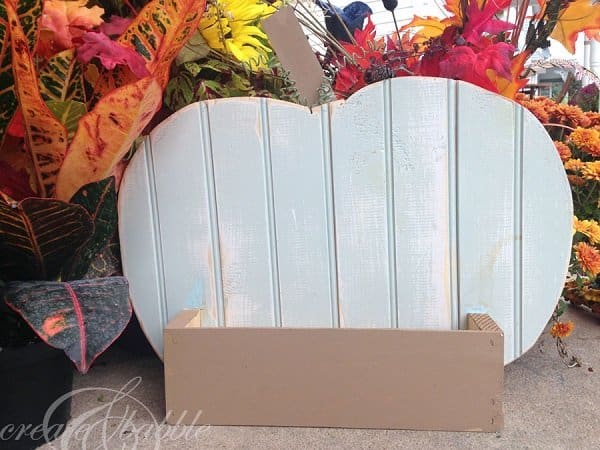 Elegant Fall Tablescape with $1 Painted Pumpkins and Thrift Store Finds
I was completely in love with this neutral but yet elegant tablescape found on Making Manzanita. Love the blog name by the way. Decorating for fall on a budget?
Find all the fall decorating ideas you will need for this look on Making Manzanita. You definitely need this look to make your home beautiful.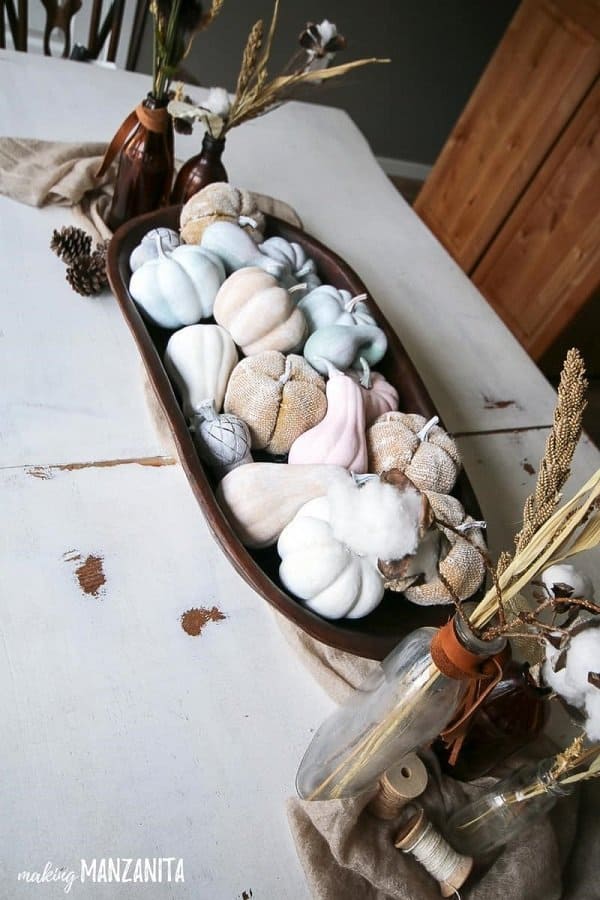 DIY Clay Leaf Magnets
You have to check out this DIY Clay Magnet that I found on Red Ted Art. Such an amazing affordable project that can be attempted this Fall for your fall decorating projects.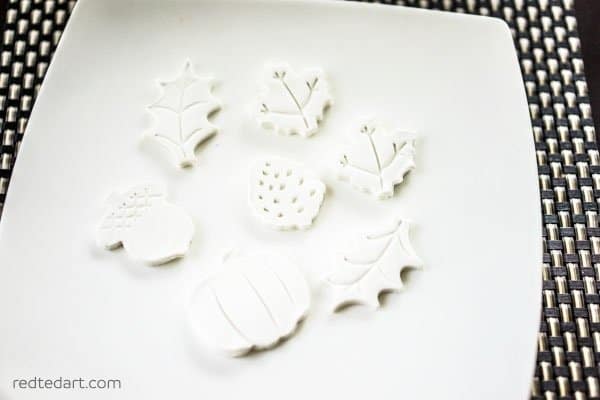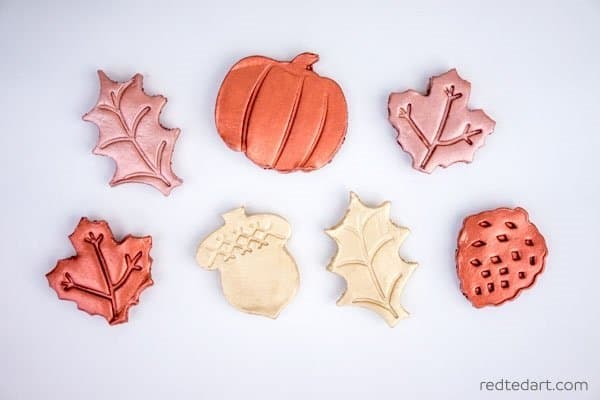 Easy Paper Leaf Fall Decorating Ideas
We love the fall and this easy paper leaf decor is perfect for your fall decorating projects. Another amazing idea found on Red Ted and Art. Follow her instructions and you will soon be ready for fall.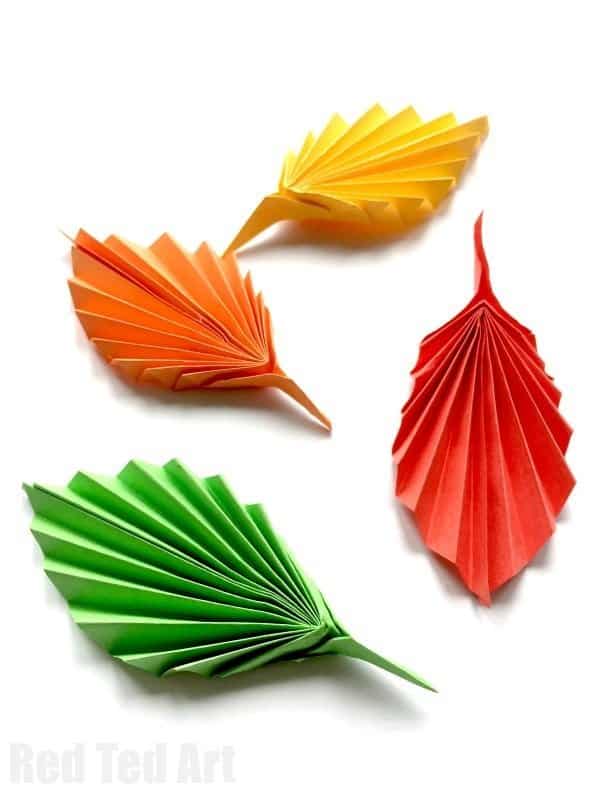 And there you have it. You have a list of amazing Fall decorating ideas you can use and implement this year. Tell us your best decorating for fall on a budget project you have done in the past. We would love to hear from you. If you are looking for more money saving tips, be sure to click this link.
If you enjoyed these Fall Decorating ideas, you will love the Christmas Posts:
12 FREE Money Apps You need in order to Save Money For Christmas
10 awesome last minute Christmas gift ideas under $30.00
10 Christmas MoneySaving Tips to Follow to Avoid Going Broke
If you enjoyed our blog we would like to have you join our email list and receive weekly money-making tips, you can join now! Don't forget to join our Private Facebook page. The page is created to share your work, pitch your services and learn from other experienced bloggers!
---
***We would like to note that this post and most posts on our blog may contain affiliate links. This means that if you purchase something that has an affiliate link, we will get a commission from it. Not all items recommended on our site are affiliate links. We only