Last Updated on March 8, 2021 by NandiNN
Top Female Bloggers
As a female entrepreneur, I am always looking to top female bloggers for inspiration, to learn and collaborate with.
They are so many amazing bloggers out there for you to learn from but you can't learn from just anyone.
You need to ensure you follow quality bloggers.
We are going to share a list of our top female bloggers that we admire and we want you to connect with them because you can learn so much from them.
I am constantly referencing them in some way in some of my blog posts, I read their blogs on an almost daily basis and you bet I signed up to receive weekly emails from them.
Why do I do this?
Because they really inspire me.
My blog's success is partly due to them and yes I thank them.
And with that, I am constantly looking for more entrepreneurs to follow, if you have more suggesting do not hesitate to share them below.
Ideally, we want you to recommend who you feel are the best women bloggers based on your personal interaction with them.
For example, I made a detailed list of 9 fierce female entrepreneurs to follow on Instagram.
Or these out of this world girl bosses!
There I list some of the most popular female bloggers on the planet.
And sometimes, they are just so many to list on one post and that's why this one was much needed.
So who are these top female bloggers that we completely admire?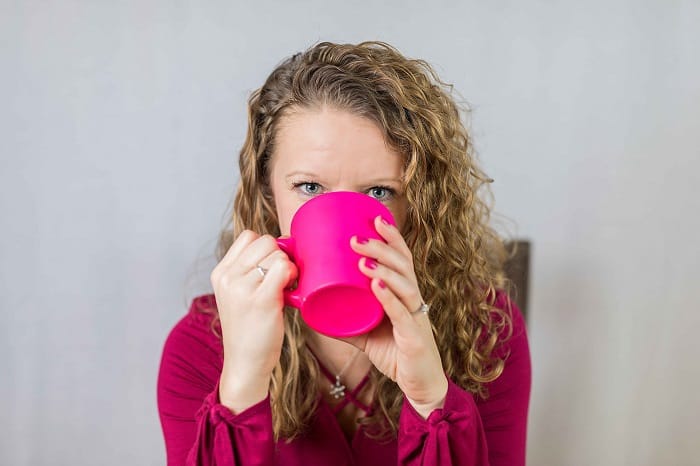 We are going to be looking at:
Who are the most successful bloggers?

Who exactly are popular female bloggers?

Where you can read good blogs

Which type of blog is most popular?
There are plenty of popular female bloggers on the internet these days.
But finding a group of women that you can comfortably follow and learn from can be a little tricky.
That's because everyone claims to be an expert on what they do and very few truly deliver expert information.
If you are not sure who the best female bloggers are, we are hoping this list can guide you a little.

Are you ready to find out who the most influential female bloggers are?
Before we get started on our list of the best female bloggers, we did want you to follow us on Facebook for more awesome ideas on saving or making more money. You can also follow us on Instagram for more tips.
We also wanted to take the opportunity to let you know that we use Affiliate links on some of our blog posts. This means that we could make a commission if you click on an affiliate link and purchase something. Read our full disclosure and blog policy for more information.
So who are the best female bloggers?
We did a lot of great research and we came up with a comprehensive list of amazing female bloggers that we admire and trust!
This meant really horning in and coming up with the list of the most influential female bloggers.
Who are bloggers looking up to?
If you know how to engage with your audience by giving away free information, you are always ready to help whenever possible and you care for your audience then you deserve to be on this list.
If you know us, we love uplifting women entrepreneurs and if we can support them in any way, we will.
Ready to follow some top female bloggers?

From lifestyle bloggers to fashion bloggers, we are sharing it all below.
If you want to be in the same league as these wonderful entrepreneurs, you need to follow and learn from them daily.
Get ready to find how these top bloggers make money blogging.
Here is a list of Famous Female Bloggers to follow today:

1. Michelle Shroeder-Gardner
Famous female bloggers like Michelle are constantly giving away epic information to help you boost your own career as a blogger.
Michelle Schroeder Gardner who was recently featured in Forbes Magazine is one female blogger you must absolutely follow today if you wish to really grow your own blog!
She is the owner of Making Sense of Cents, a personal finance blog you should check out.
She is an amazing inspiration to our blog, and we are working hard to get our affiliate sales up as she is really the queen of Affiliate Marketing in our honest opinion.
She is currently making over $100,000 per month using Affiliate Marketing!
If you need to learn and want to know more about how to properly do affiliate marketing, all the rules involved with affiliate marketing, or how to increase your affiliate sales, then Michelle is your go-to person.
I can not honestly wait for my little blog to start making as much money as she does.
She has an amazing affiliate marketing course that we were lucky enough to be part of, and I can honestly say we have learned so much from her.
We are currently increasing affiliate sales monthly due to this course and in due time we will be making as much as she does.
And I would like to profess that Michelle is one of the most influential female bloggers I know out there!
If there is anyone you want to follow, be sure to follow her.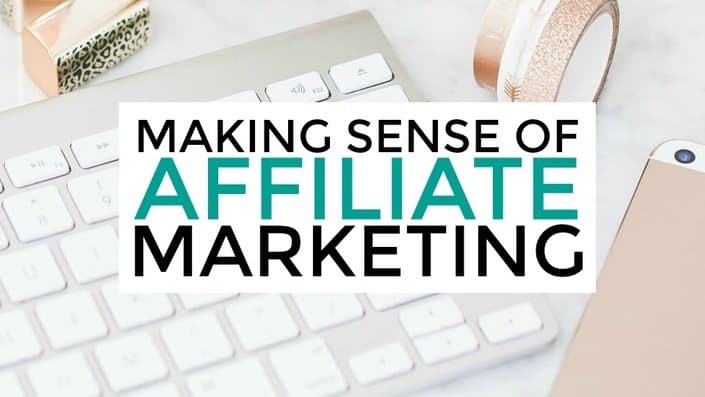 2. Lena Presley Gott
I absolutely love Lena, she is a passionate blogger with so much to offer and share.
If are looking for a blogger to learn from, then she is the one.
She is the owner and blogger over at What Mommy Does and has recently started Adventures in Blogging, where she shares all blogging success!
Be sure to check that golden tool.
My favorite free course from her is the Mediavine traffic and monetization min challenge! It is a 5-day challenge to give your blog a little boost in traffic and income.
Perfect for when your traffic seems to be in a slump like mine is right now.
Lena is an amazing teacher and she really cares about her people.
Be sure to follow her if you can, she is one of the best female bloggers out there.
3. Katherine Sullivan
Want to know more about how to market your online business?
Then you need to be following Katherine Sullivan and her amazing blog to get with the program.
Marketing Solved is the best online publication for insight, advice, training, news, and perspective for Marketing, Entrepreneurship, Business, and Leadership.
They have tons of amazing information that will help your blog go from nothing to everything in a matter of months!
And she has an amazing Facebook group that you can be a part of right here!
We just had to include her as part of our top female bloggers to learn from because you can absolutely learn a lot from her.
She is on a mission to help small business owners and entrepreneurs get their time and freedom back by making social media simple.
And she is easily one of the top female lifestyle bloggers on the internet today.
4. Kate Doster
I just learned about Kate not so long ago and I want to say that she runs one of the best female blogs on the internet about email marketing!
In fact, I believe it was over the Christmas holidays when another amazing blogger happened to really recommend her.
She is really the queen of email marketing.
I signed up for some of the free items she has on her site and I was totally blown away. I wasn't prepared for all the aha moments I had.
She believes that email marketing can be fun & profitable! I believed the same after learning what I did from her!
You can learn more about Kate Doster right over here.

5. Carly -Mommy on Purpose
Carly from Mommy on Purpose is another mommy blogger that I follow and admire.
She is a full-time stay-at-home mom with a profitable blog that she runs when she is not too busy with her wonderful kids and family.
If you want to learn everything there is about quitting your 9-5 and making extra money from home, she is your go-to for moms.
She is also the creator of my favourite Pinterest course (Pinterest Strategies) as she knows all things Pinterest.
You can find out exactly how she uses Pinterest to get over 200k page views per month to her blog easily without a scheduling tool.
You can find out more about Pinteresting Strategies right here.
And I recently fell in love with her new Pinterest Design course Pin Template that you just need to grab for yourself and your business.
She is another popular female blogger that you absolutely have to have on your radar of bloggers to learn from.
If you are not part of her Mastermind Pinterest group, you might want to join today.
She is not only one of the best female bloggers, but she is a total pro on all things Pinterest-related.
I hope to see you in that group soon.
6. Alex Tooby
Want to rock your Instagram game?
Then Alex Tooby should be on your list of the next top female bloggers that you should consider following today!
She has an amazing FREE 7 Day Instagram course you should join to boost your online business!
If you want to know how you can use Instagram to make money online, Alex really does a lot of amazing tips right on her blog!
This awesome blog shows you exactly which Instagram Influencers are making it big on Instagram: 10 Small Businesses Under 10k That are Killing it On Instagram!
I have really learned a lot from her over the years, especially about how to increase Instagram followers easily.

7. Sharon Gourlay
Sharon is from Australia and she runs and operates the popular blog Digital Nomad Wannabe among other amazing blogs she has.
She is quickly becoming one of the most influential female bloggers here in North America due to her extensive knowledge of growing a blog to huge success.
In fact, she is already considered one of the best women bloggers already in Australia.
If you want to know how to easily SEO, how to make money from sponsored posts, and how to make money successfully with a blog, then Sharon just might be your gal!
She focuses on helping others have the same success with blogging as she has.
She only writes about topics that she has successfully mastered and that earn her money. You will not find anything better than Sharon!
In terms of SEO, she has one of the best female blogs out there!
8. Meera Kothand
If you have not read any of our blogs, then we are here to tell you that we are big on email lists?
List building is something I am constantly learning about as it has really allowed me to grow my blog on a more personal level with my readers.
An email list is where the money is and Meera Kothand is another fabulous person to learn from!
She is our next go-to person in terms of the top female bloggers you should be following and especially when it comes to building an empire using email marketing!
She is our top email list builder specialist and you should consider checking out her amazing blog for more amazing tips!
Meera is one of the best female bloggers to follow if you really want to learn about building a profitable email list.

Are you currently following any awesome female bloggers?
Tell us in the comments below!
I would suggest you follow them for the sake of learning from them as well as to get inspired.
You can also join the conversation on Twitter and tell us who you follow! #BabesMakingCash so we can find you! Join our FACEBOOK group to network with other amazing female bloggers!
Which of these Female Bloggers Will You Be Following Today?
Related:
Creative Blogs For Women That You Need to Read This Year
10 Female Entrepreneurs Making Money Online + Income Reports
HIGHLY RECOMMENDED PRODUCTS FOR TOP FEMALE BLOGGERS:
Don't forget to grab our blogging planner for free!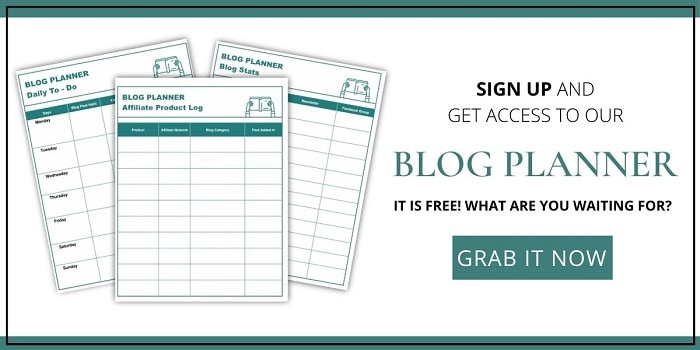 Shareasale affiliate program– This easy and free program is great for those looking into earning extra income with affiliate marketing. It's free to join and has a lot of great products you can promote as a blogger in any niche.
Qualify for Mediavine Challenge – If you are ready to take your blog business to the next level and you are looking for ways to quickly qualify and get into Mediavine, then this challenge is really for you! Give it a try today – It's free!
Make money using affiliate marketing in the next 24 hours– An amazing course that will help you make money using Affiliate marketing within the first 24 hours of purchasing. I am still getting emails every day about affiliate sales that are coming through. It specifically focuses on using Pinterest as a way to promote your affiliate link.
Get your first 1,000 Email Subscribers with convert kit – Are you hoping to get your first 1, 000 email subscribers? You might want to sign up for the convert kit free webinar! Get an actionable list building plan you can start implementing today with Convert Kit!
Tailwind for FREE – Tailwind is one automation that has doubled my traffic with Pinterest in the last few weeks of using it. If you are not ready to invest yet, try it out for free and see how beneficial it can be for your online business. Pinterest is so much easier using Tailwind!
Grammarly – is the tool I use to edit my blog posts. It's the best proofreading tool I have ever come across and it is worth your while to sign up for it.
Making Sense of Affiliate Marketing– Want in-depth knowledge of how to make money using affiliate marketing? This course covers everything you need to know about affiliate marketing, including the different rules that apply to make your affiliate links legal. Learn the right way to promote your links on social media and more.
5 The SEO Starter Pack (Free video Training)– Join 1000's other bloggers who've finally conquered SEO & confidently hit "publish" with each new post! Get your blog to the top of Google and cash more Mediavine & Amazon checks than ever before! Join this stupid simple SEO course that takes you through each topic step-by-step on improving your rankings.
We hope we can add you to our list of top women bloggers next.
In the meantime, we hope you enjoyed our list of top female bloggers to follow this year!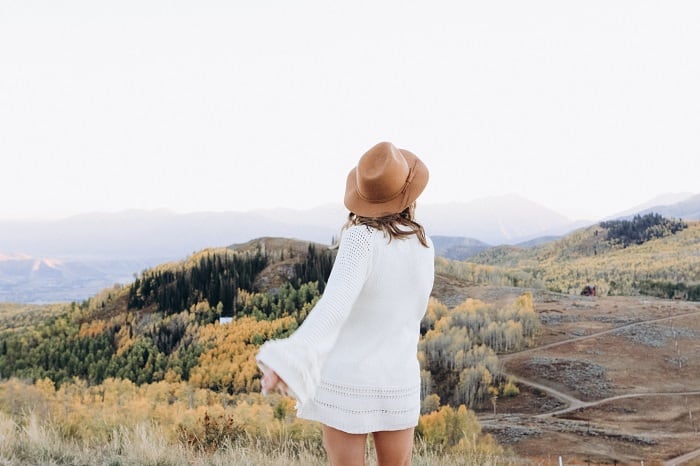 If you enjoyed our blog we would like to have you join our email list and receive weekly money-making tips, you can join now! Don't forget to like the Facebook page. The page is created to share your work, pitch your services, and learn from other experienced bloggers!
---
***We would like to note that this post and most posts on our blog may contain affiliate links. This means that if you purchase something that has an affiliate link, we will get a commission from it. Not all items recommended on our site are affiliate links. We only recommend items that we have used and tried. These items have brought us much success and we highly recommend them to you in order to be successful. Thank you for your trust!
Top Female Bloggers Who Are Incredibly Inspiring and Knowledgeable