Last Updated on March 28, 2020 by NandiNN
Unique New Year's Resolution Ideas
If you are like me, setting new year's resolutions is a way to start the year fresh, learn and improve yourself. To do this, many people tend to come up with a few New Year's Resolution ideas to get them started.
With the New Year just around the corner, we thought it would be a great idea to share a few resolutions you may want to attempt.
We are sharing 19 ideas, this does not mean you need to do them all. NO!
I would go through the list and pick the top 10 New Year's Resolutions.
Chose those you feel would work for you and further narrow them down. Make a plan and ride with it.

New Year's Resolution Examples
We won't share the typical New Year's resolution ideas that you hear about every year like losing 10 pounds, eating more healthy, writing in your diary more consistently and all the personal wellbeing things (Okay maybe just a bit).
All those things, you should be doing anyway for a better you.
We want to share a few tips that will definitely make you a better person financially as well as secure with your life moving forward.
We would like to build a more positive you, in every way possible!
Ready to try a few of these New Year's resolution ideas?
Before we get started on the best New Year's Resolutions ideas, we did want you to follow us on Facebook for more awesome ideas on saving or making more money. You can also follow us on Instagram for more tips.
We also wanted to take the opportunity to let you know that we use Affiliate links on some of our blog posts. This means that we could make a commission if you click on an affiliate link and purchase something. Please check out our full disclaimer and policy page here.
New Year's Resolution for a Better You
Naturally, we blog about a lot of different ways to make extra money fast while working from home, or online and other things.
With this in mind, we wanted to share a few New Year's Resolution ideas to help you make extra money, creative ways of paying off debt as well as build a better career for yourself moving forward.
We wanted to share a few of our favorite ways to help you meet your financial goals this year.
If you are a female entrepreneur or even a stay at home mom these resolutions are perfect for you.
We also have a few New Year resolution ideas for students to help with debt and student loan repayment.

Learn to Live Frugally and Save Money// 1
Trying to live frugally does not necessarily mean, cheap.
So what does it mean to live frugally?
It just means that you are more careful with your money and you can actually afford to live within your means.
For example, not relying on credit cards, loans or dipping into your life-savings to buy something that you know well you can not afford.
We have an amazing post dedicated to helping women live frugally that you can check out.
Make it your New Year's resolution to live within your means. Again, this does not mean avoiding everything like the plague.
Start an Easy Side Hustle in Your Spare Time// 2
What better way to start your New Year's Resolution list with unique ways to make extra money on the side.
We all know how much the Holidays cost and finding a way to replenish your bank account is always a great idea!
If you have some time in the evening, during lunch at work or even on weekends you can use this to make extra money. Did you know that you could make money using your cell phone?
Usually, the best way of doing that is by completing a few high paying online surveys.
The ones we love are:
Turn these New Year's Resolution ideas into a full-time side gig by doing a few more online surveys that pay cash!
Test Websites for Extra Cash on Weekends// 3
If you spend a lot of time online, then this is your chance to test websites and get paid for doing so.
UserTesting is an online platform that allows you to give companies opinions and feedback on their websites and apps. It's a way for the company to exactly how a user uses their site and any feedback is an opportunity for them to improve.
You can make money from home by completing tests. And you are normally paid $10 per test.
Start Walking More and Get Paid for doing just that // 4
New Year's Resolution ideas that involve health is always popular.
I am all about you staying healthy, fit and clearing your mind from time to time. What better to do this than to walk daily if time allows it?
Now there is a way to walk and get paid at the same time.
If you are an animal lover, then this job is perfect for you and you can use it to make even more money in your spare time.
They are plenty of walking and pet sitting sites that are looking for people to walk dogs.
You could potentially earn between $20-$60 an hour depending on your area. Just sign up with Rover today.
Start Using Money-Saving Apps in the New Year// 5
With the New Year fast approaching, it's really important for you to look at your current financial situation. If they are places where you can save more money then consider saving.
And remember to start an emergency savings fund account for rainy days.
They are a few apps I use to save money whether I am shopping, looking to get refunds or looking for great deals.
Which of these will you add to your New Year's Resolution Ideas list? I personally use them all.

Start your In Case of Emergency Binder //6
In case of an Emergency Binder is a binder that is filled with all you need to know things in case something happens to you or your loved ones.
It's really important to have a place where you have everything written down so it gives your family a place to start when they need something.
The In Case of Emergency Binder includes all the information your family may need. In any situation.
This simple but detailed PDF puts what you need at your fingertips, at the times when rifling through drawers and back-and-forth phone calls are too overwhelming to contemplate.
Not sure how to get started? Check it out here!
Related:
How to Build An "In Case of an Emergency Binder" for your family
Pay off Debt Fast even with a Low Income// 7
New Year's Resolution ideas with actionable tips are always the best ones! And we are here to share only the best tips to help you proceed and better yourself in the New Year!
If you have no money and you are wondering how to pay off deft fast with low income, we can totally vouch that it is possible.
Your homework this year is to get rid off one or two debts that keep you up at night. A credit card debt, a bill or even a loan.
Get rid of it today!
We wrote a popular post about paying off debt fast with a low income that you need to check out.
Add a Profitable Side Hustle to Increase Income// 8
New Year, More Money!
Who doesn't want more money? In order to do this, you can add an additional side hustle to your current income.
If you work 9-5, you do not need to quit. If you are an entrepreneur, like myself, just add another income stream to what you are already making.
Now, you do not want to just do any side hustle. You want the best side hustle!
Even better, a profitable side hustle!
Pay attention! This is definitely one of the best New Year's Resolution Ideas to include to your list!
Blog Flipping!
You can make an additional $30, 000 a year flipping blogs on the side or full-time! Find out more about what Blog Flipping is here!
Ask For a Raise At Work// 9
Definitely add this to your list!
If you feel like you deserve a raise, a promotion or a bonus, then ask for it. The worst answer you will get is NO!
But trying is definitely worth it.
You really need to deserve this. This means you are going above and beyond for the employer. You are always on time, stay late if you have too, take on extra responsibilities and so on.
Make a case and present it to your boss or supervisor.
Again, the worst case scenario would be a no but they can also give feedback or you can request for feedback.
Use this to improve yourself.
Listening to Inspiring Podcasts// 10
Podcasts were my thing this year. Your list of New Year's Resolution ideas should include some motivational podcasts or podcasts that will help further you.
Whether you drive or commute by bus, you should get into the groove of listening to inspiring podcasts!
A few Inspiring Podcasts that come to mind: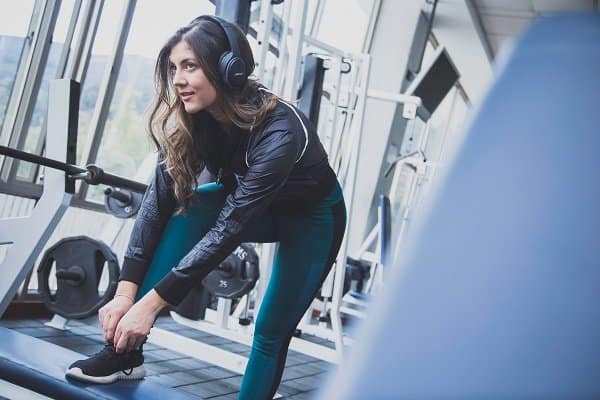 Start Practicing Self-Care more Often// 11
Finding a way to practice self-care is an amazing way to rejuvenate the mind. Simple ways to practice self-care include:
Working out consistently

Doing something good for yourself daily, weekly or monthly

Spending sometime meditating

Getting more rest or sleep

And eating healthy and at least 3 times a day
If you are currently not practicing self-care, then add this to your New Year's Resolution ideas list to help you get started!
Learn a Second Language// 12
Learning a second language will look good in your resume.
Back when I used to 9-5, I made it an effort to attend French classes as well as to sign up for a few online classes. You can also choose to use Youtube but I chose to use a recognized learning platform to really increase my chances with employers.
Telling an employer you learned something from Youtube is not always impressive. I used Rosetta Stone!
Create something and Sell It for a Profit// 13
The best New Year's Resolution ideas are those that you can use your creativity and make a profit from.
You might enjoy this post: Easy to make Printables makes this blogger $2 Million Dollars a Year!
That is insane!
Sarah Titus is a reputable blogger with a lot of experience behind her. She was able to design and create Printables which she sold on her Shopify Store.
This resulted in thousands of dollars of sales each year since then.
If you can create something cool and spontaneous, find out if you can sell it and make crazy profits.
Start a Weight Loss Program and Earn Money// 14
The new year is all about feeling and looking your best! Lose a couple of pounds this year and make some extra cash with HealthyWage!
Do you want to boost the likelihood your weight loss journey will be successful? Leading academic research shows that money enhances weight loss success, making dieters significantly more likely to lose weight.
HealthyWage uses cash-based challenges designed to help end procrastination, encourage perseverance, and harness the power of your desire to avoid losing your wager.
Get started today and make your HealthyWager.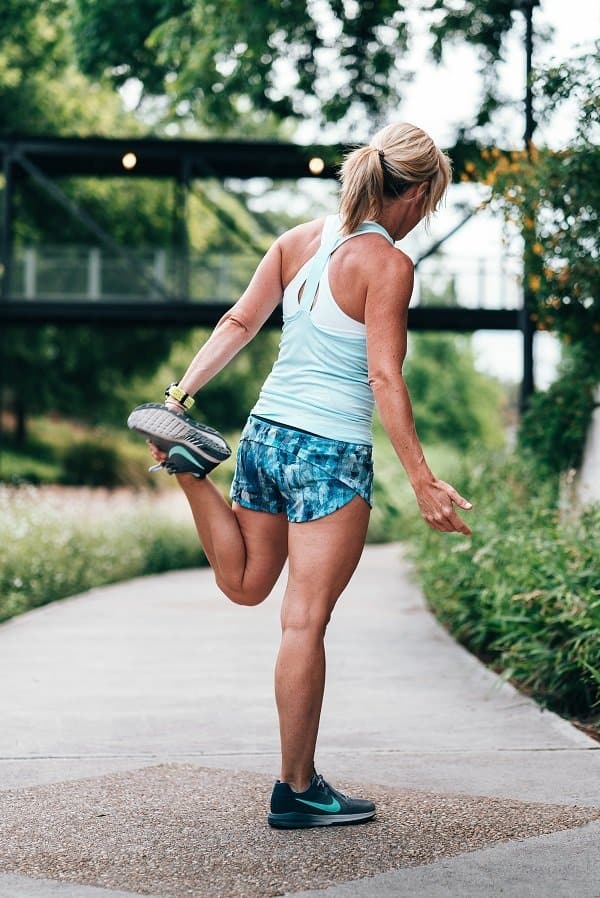 New Year's Resolution ideas to help you Shop Smarter// 15
Alright, we want to bet that after losing all that weight, you may want to purchase a few new clothes, work out outfits or even reward yourself.
We highly recommend using an app like Ebates to earn cash back on all your spending. Especially if you frequently using Amazon!
You also earn $10 for signing up today!
Related:
How one stay at home mom makes $2000 Teaching English
How to make a full-time income even while working a Full-time job
Earn Money by Referring Friends// 16
Speaking of earning cash back for shopping, did you know you can earn money by referring friends to services and products that you love?
For example, you can refer friends to Airbnb and earn $25.00 for doing that!
If this sounds amazing too you, we have a list of other programs that will you can use to earn money by referring friends to them!
Start Blogging on the Side to Earn Extra Money// 17
We hope you are really enjoying the New Year's Resolution ideas we are sharing today! We absolutely do not recommend you do them all, and definitely not all at once.
You can pick 10 to add to your resolutions list or tackle them throughout the year otherwise it will be overwhelming and you will quit!
With this in mind, you can start a money-making blog!
Check out my FREE blogging course to get started.
We were able to make just over $10, 000 between two of my blog, (My third blog is not yet making a profit yet).
Teach English Online for Extra Quick Cash// 18
We already spoke about learning a second language! But how do you fancy teaching someone else a second language?
You can find amazing English Teaching Jobs by signing up for VIPKid or with 51Talk- US/CA. You do not need to have teaching experience as they train you.
Take a look at the requirements for both and apply to the one that works for you or even to both.
Most Entrepreneurs teaching English online are making around $2000 per month depending on the hours they put in.
All hours are flexible and work with your schedule.
Your New Year's Resolution ideas list should definitely include 1-3 money making ideas to help boost you financially in the new year.
Will you be teaching English online this year?
Start Meal Planning for the New Year// 19
And lastly, incorporate some meal planning in your day to day life to ensure you are absolutely eating healthy. No more sneaking in a grape or two and calling that your fruit intake for the day.
You can learn more about meal planning by checking out the $5 Meal Plan weekly service.
If you are on a budget and still wanting to eat really healthy, be sure to give them a try right now.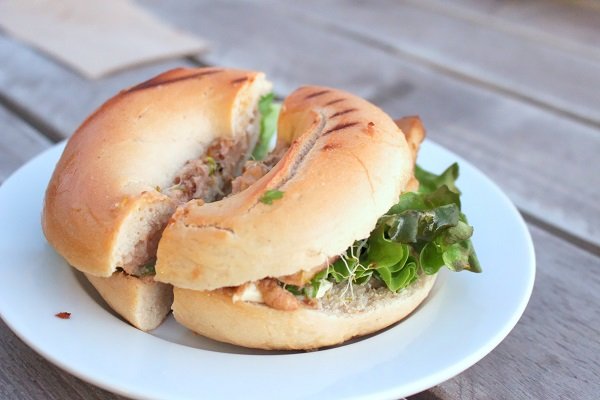 There you have it, a full list of New Year's Resolution ideas to help you start the year strong! Pick a few to add to your own customized list.
Do you have New Year's resolution idea that you can share with us? We want to hear it!
You can find more money making ideas right here.
Don't forget to pin this post here to your work from home job board.
If you enjoyed our blog we would like to have you join our email list and receive weekly money-making tips, you can join now! Don't forget to like the Facebook page. The page is created to share your work, pitch your services and learn from other experienced bloggers!
---
***We would like to note that this post and most posts on our blog may contain affiliate links. This means that if you purchase something that has an affiliate link, we will get a commission from it. Not all items recommended on our site are affiliate links. We only recommend items that we have used and tried. These items have brought us much success and we highly recommend them to you in order to be successful. Thank you for your trust!
New Year's Resolution ideas List