Last Updated on August 17, 2018 by NandiNN
We are happy to have Julie, a Freelancer writer guest post on our blog today. She will be talking about the two strategies you can take to make money without working or in simple terms, without the traditional 9-5. If your goal is to find easy ways to get money or to find creative ways to make extra money this month, you have come to the right place.
They are several easy ways to get money without necessarily holding a full-time job. The internet is full of creative ways to make money online that you can definitely try. We will share two fantastic ways you can make extra money from home. 
Before we get started on the two easy ways to get money without working full-time, we did want you to follow us on Facebook for more awesome ideas on saving or making more money. You can also follow us on Instagram. 
We also wanted to take the opportunity to let you know that we use Affiliate links on some of our blog posts. This means that we could make a commission if you click on an affiliate link and purchase something.
You might also like: 
5 Ways to make money from home using your phone
How to become a wedding planner and make $50,000 per year
#BossBabes: 5 Creative ways to make money from home
7 Easiest places to earn extra Money without ever Leaving your house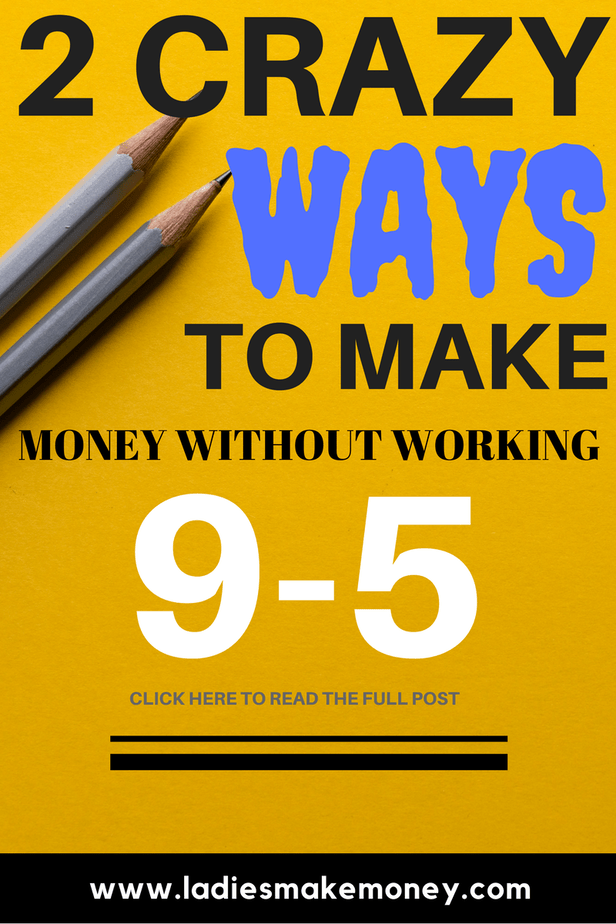 Are you one of the many people who is constantly wondering on easy ways to get money without actually going in for a 9-5? Learning how to make money without much effort is the dream of millions of people around the whole world. Of course, it is a dream for many people.
Your dreams are about to come true. Water does not flow under a recumbent stone, but there are still some easy ways to get money that will allow you to get a great income with minimum to no effort required. If you want to earn more money and at the same time stay at home, it will be great to know what you can do to get easy money and what it takes to achieve this.
Earning money from scratch is extremely easy to do today. Especially when it comes to ambitious women who mostly known for their creativity. When it comes to finding easy ways to get money, most female entrepreneurs seek out great opportunities to achieve this.  Let's look at the first way of earning with little effort.

Easy Ways to Get Money with Photo Selling
If you like to take photos, then easy side job is perfect for you. You make lots of money on the side by selling your awesome photos on the Internet. Many magazines and newspapers are looking for unique, quality and professional images that they can use for their marketing materials. This is the perfect side job to get easy money fast. 
Even bloggers are looking for unique photos. Therefore, they are ready to pay a considerable amount of money for your creativity. Don't be surprised, but you can never always find the right photos to use anywhere, moreover, self-respecting publications are obliged to use only original and unique photos.
That is why earning extra money selling your professional photos is quite a successful occupation and is considered the many easy ways to get money real fast if in need of quick cash.
So, let's see what you need for this: Internet access and a camera. That's all!
But it is extremely important in this line of work to use your imagination because the most creative photos will be the most sought out and the price tag is higher. This means you can make more money the more creative and unique the photos are. 
As you can see these two easy ways to get money working from home are completely doable. 
Related:
3 Extremely Popular Stay at home jobs that you must attempt
7 Quick Ways to make money from Home Fast even if you work full-time
Where to sell your own photos on the Internet and how to make money on photos without putting in much effort?
There are many different special sites online, photo shoots or photo bank you can use to make money with your photos. There are a lot of different photo, audio, and video products at such resources store. The main role of them is to act as a direct intermediary between the author of the image and the buyer. In addition to photo banks, you can also sell your photos on photo exchanges. The principle is the same.
To get paid for your first job, you need to upload between 100 to 1000 photos of your own production to a photo bank or stock exchange. The photos can be a variety of things: from people to beautiful landscapes. But do not forget to include your creative touches to these photos.
Such unique photos can also be sold to a print media. As mentioned earlier, many well-known newspapers and magazines are ready to pay good money for interesting and unique photos, which they need as air for sensational articles. You can find lots of photo banks. But start with the easiest, which is perfect for beginners.
Selling photos is the best and one of the easy ways to get money when you are in need of quick cash.
To access sales of photos, you only need to confirm the copyrights to the downloaded materials. Having sold several photos on this resource for a small price, you can eventually select the best photos and sell them on more serious photo banks at a higher price. That's why such easy sites are especially useful for beginners.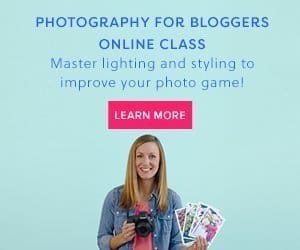 Easy Ways to Get Money By Blogging
We promised you two easy ways to get money from home. The second way on how to earn money is to create your own blog. It can be a separate website, web 2.0 or a YouTube channel. There is a creative note in all women. Carrying out all your usual activities, you can earn good money. What can be better? The income of owners of successful channels, received from advertising, is estimated to be in the hundreds of thousands of dollars per year. True, it is difficult to prove yourself in this field, but with technical equipment, a creative approach and a fresh idea, everything can turn out. You can also create your own site or community in different social networks. Working from home can be amazing – imagine turning on your computer every morning, to see how much money you earned while you were sleeping. Isn't it awesome? All this is thanks to the promotion and singularity of your blog.
A few ways to monetize your blog
You can shoot video reviews of your purchases; take reviews of the cosmetics which you usually use. You can share your shopping achievements with the world. If you cook deliciously and this is really easy for you, start your own cooking channel or blog. Share and surprise your recipients with your incredible recipes. The most important stage in creating your own blog is the right choice of theme. It should be interesting not only to the public but to you too.
Do some research on online and see what the most popular themes. Blogs and Youtube videos about the beauty, fashion, and cooking are especially popular. Start off by communicating with your audience using a camera and a microphone, reading out loud your thoughts, as well as fabulous stories about how your glorious life goes. You can also document it on a blog (it should be comfortable and easy to find, as well as contain readable information).
After publishing your first material on the Internet, can share it with your friends or readers if you already have a following. They will definitely start to visit your blog, and they will leave comments on your articles as well as leave positive feedbacks. Becoming the first and regular visitors, your friends will start recommending you to other people, thereby increasing your blog page views.
You might like: 10 places to promote your blog
As you can see, there are a few ways to get money without working. And whether it is a pleasant bonus to a salary or full financial freedom – depends on you. What is left to do now? Create your plan on how you can start to make money without working a full time job. Think wider, take risks, and create your own blogs, photos and videos. In general, keep moving and do not stop. There are numerous possibilities online. You will definitely find one that you can embody. Choose the best way for yourself and start earning right now!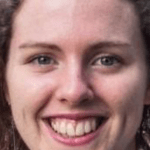 Author:  My name is Julie Bradlie. I'm a freelance writer. Deeply engaged in studying education topics. I have experience in writing works for famous media and educational blogs. I have my own blog on Studymoose.com. I also help students with writing essays and dissertations. I believe that the right choice of the topic has a 90% success.
If you enjoyed our blog we would like to have you join our email list and receive weekly money-making tips, you can join now! Don't forget to join our Private Facebook group. The page is created to share your work, pitch your services and learn from other experienced bloggers!
---
***We would like to note that this post and most posts on our blog may contain affiliate links. This means that if you purchase something that has an affiliate link, we will get a commission from it. Not all items recommended on our site are affiliate links. We only recommend items that we have used and tried. These items have brought us much success and we highly recommend them to you in order to be successful. Thank you for your trust!