Last Updated on July 14, 2018 by NandiNN
You have probably thought about leaving your job and going off into the world to travel and see wonderful places. When you sit in that office trapped for hours, it seems like the best idea ever. But once you share your ideas and people disregard them as silly, you give up. If you racking up your brains on ways to make money while traveling, we have a few amazing tips. 
Before we get started on ways to make money while traveling, we would love for you to join our growing Facebook group right here! You can also join our Pinterest group by scrolling to the bottom of this page! If you are looking for guest blogging opportunities or if you need a personal affordable coach to take you from A-Z, we can help you. Get all the juicy details right here! Have you seen our brand new shop! 
We also wanted to take the opportunity to let you know that we use Affiliate links on some of our blog posts. This means that we could make a commission if you click on an affiliate link and purchase something. Please check out our full disclaimer and policy page here. 
If you always dreamed of a life full of adventure, there are many ways to achieve it – you just have to be creative enough.  If you want to travel the world and get paid, we are going to show you how to do odd jobs while traveling in order to survive. Here is how you could make your dreams of traveling for a living come true: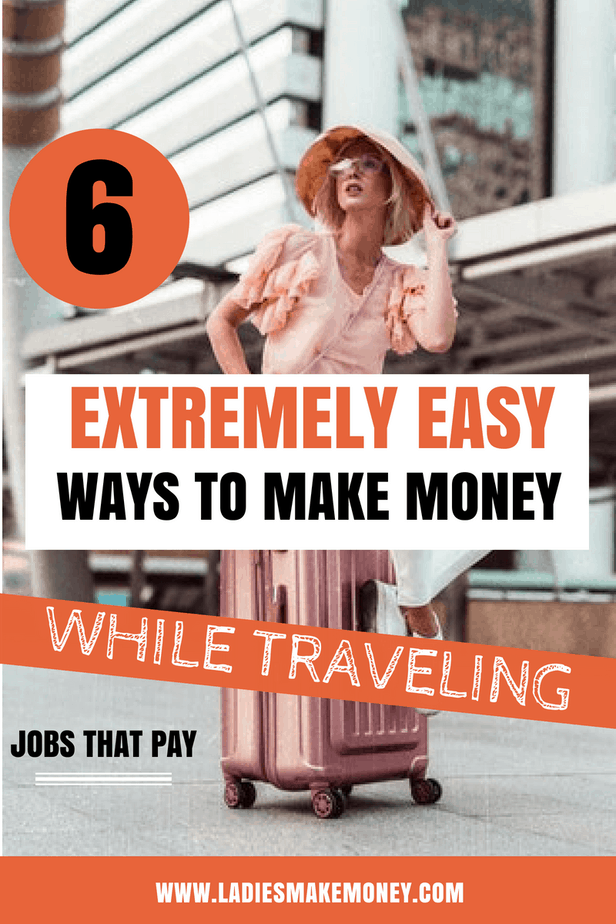 Start a freelancing career
If you are looking for ways to make money while traveling, why not Freelance?  Travel the world and get paid has never been easier with a Freelance gig. Your freelance career doesn't have to be travel-related; it just has to give you the opportunity to work from different places around the world. Think about what you can do, what your best skills are and how you can monetize them.
For example, you could be a good writer, designer or a programmer. There are tons of freelancing platforms such as Fiverr, Upwork or UKWritings where lots of skills and experience are daily wanted.
Freelancing could enable you to work and travel at the same time since for most gigs all that you need is your laptop and reliable internet. This is a great and one of the best ways to make money while traveling and be free to go wherever you want since your clients will not care where you are as long as you do a good job.
Related: 
How to start a Virtual Assistant Business from home
6 Stay at home jobs for female Entrepreneurs that you can start today
Start a Travel Blog
This is one of the best choices for those who love to write and travel. Create a blog on one of the popular blogging platforms like WordPress and start sharing your experiences with other people. Share tips, how-to's, posts about cultural differences, best deals, anything travel-related.
This is a great opportunity if you have traveled before and you have the knowledge to share. After you have already gained a substantial audience you could start selling advertisement space and use other tools to earn money. Starting a Travel blog is the most recommended and trusted ways to make money while traveling. Helene in Between is the most respected travel blogger and she makes great money traveling. 
Share your own voice and style by creating a unique content. You can use tools like Copyscape or Academized to be sure that the content you create is not plagiarized. Also, start to share your posts, videos, and photos on social media to grow traffic.
If you haven't traveled already, no worries – start a blog on traveling anyway and share your love for distant destinations with others. Also, you can start to write about local places in your town and country. You'll succeed and earn money to spend on traveling – this could even become your full-time job.
Writing about your travel experience and using Affiliate marketing strategies is one of the top ways to make money while traveling. 
Related:
How to start a $2500/Month side business blog flipping
7 Actionable ways to save money for Citizenship
Become a Teacher or a Tutor
Despite the United Kingdom's small size, English it is the third most used language in the world – 360 million people speak English as their first language and 500 million speak it as their second language. With the ever-growing global economy, this could be a great opportunity for all of those who love to travel.
There are plenty of locations that need English language teachers and in most cases. The payment can be small but it could be more than $50k per year too, it all depends on your qualifications and the location.
This is not only a great opportunity for you, but it will also give you a great satisfaction, knowing that you have helped someone.
Rose Hamilton, a tutor at Big Assignments, shares "'Being a tutor in distant destinations has helped me realize my dream. It's a great job, full of daily victories and gratitude. I always loved teaching but my love for adventure kept me restless. So, every year I travel to a different location to teach and it's the best job in the world."
You can find amazing teaching gigs here which is one of the best ways to make money while traveling. 
Related
The one stay at home job that will make you $2000 per month
9 clever ways to make even more money with no job
Sell your work
Being a travel photographer or a travel writer is a dream job for anyone who loves to travel. It's creative and it allows you to travel the world in order to find the most wonderful things to photograph or write about. There are plenty of platforms such as Shutterstock, Australian Help or Paper Fellows which allow you to sell your pictures or your writing. Also, you can be a columnist in a journal or even journals.
IIf you can sell photos of your amazing trips, then you can definitely use this as one of the many ways to make money while traveling. 
But this is a competitive job too, so you should make sure that you have the necessary skills and tools to achieve the best images possible. Most high paying jobs don't accept beginners but you could always start building your portfolio with some lower-paying gigs. The most important thing to do is to find a niche that suits you and that can bring you a lot of admirers.
Before you leave on your travel adventure, make some quick money by selling your things on Decluttr. You can do this task anywhere which makes it one of the best ways to make money while traveling. 
Work on a cruise ship
Working on a cruise ship can be a dream come true for most people, and it is. Aside from those jobs, you need a special higher education for, there are also many other interesting jobs on cruise ships. You could get a job at entertaining children, serving, bartending, cleaning or any other of many offered positions.
While you work, you also get a lot of free time and all of the destinations the ship arrives in are available to you as well.
Mike Tailor, a writer at EliteAssignmentHelp.com, shares, "Working on a cruise ship is a truly wonderful experience, no matter what you do. It gives you a chance to see the world from a different perspective and meet a lot of interesting people. They offer one of a kind opportunity and there's nothing like it."
Take care of homes while owners are away
House sitting is the most trusted ways to make money while traveling. Imagine taking care of a castle or a chateau – it can't really be a job, can it? Well, it is.
If you apply for house-sitting you could end up in a castle, a farm, a ranch or even a private island. What you get in compensation for taking care of their property, the owners can offer you free meals, paid travel expenses or a work stipend. This is one of the easiest ways to make money while traveling. 
Sign up with Trusted Housesitters to be considered. 
Other ways to make money while traveling:
The 5 Side hustles that make me a $150 a day working from home
12 Quick ways to make extra money working from home
10 Creative ways to make money from home as an Entrepreneur
Final Thoughts
If you are willing to take some risks, there are always opportunities out there. Many jobs offer traveling possibilities and in some cases, like travel blogging, it can become your job. The most important thing is that you want it enough to actually take the chance and do it.
Life of travel is a wonderful life and it could give you many great things. All it takes is a little faith and a little creativity.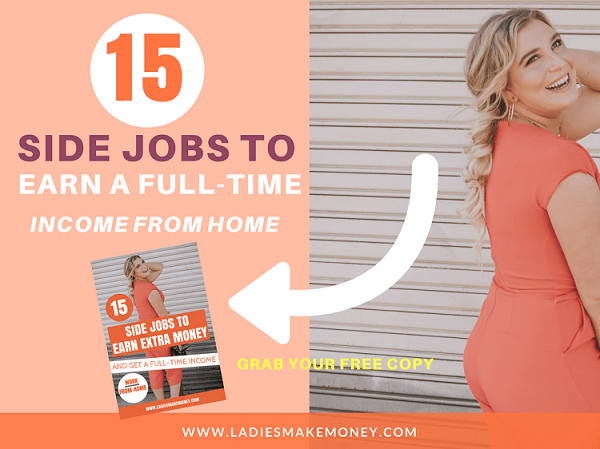 Our guest post is by Brenda Berg. Brenda is a professional with over 15 years of experience in business management, marketing, and entrepreneurship. Consultant and tutor for college students and entrepreneurs at Oxessays. She is a self-motivated results-driven individual who is encouraged to travel and share gained experience. You can visit her personal blog at Letsgoandlearn.com. 
Do you have any other tips on ways to make money while traveling? We would love to hear from you. Traveling and getting paid to do so is a dream life for so many people. We would love to hear other great tips on ways to make money while traveling so others can attempt it. 
Don't forget to pin this post here to your travel ideas blog board.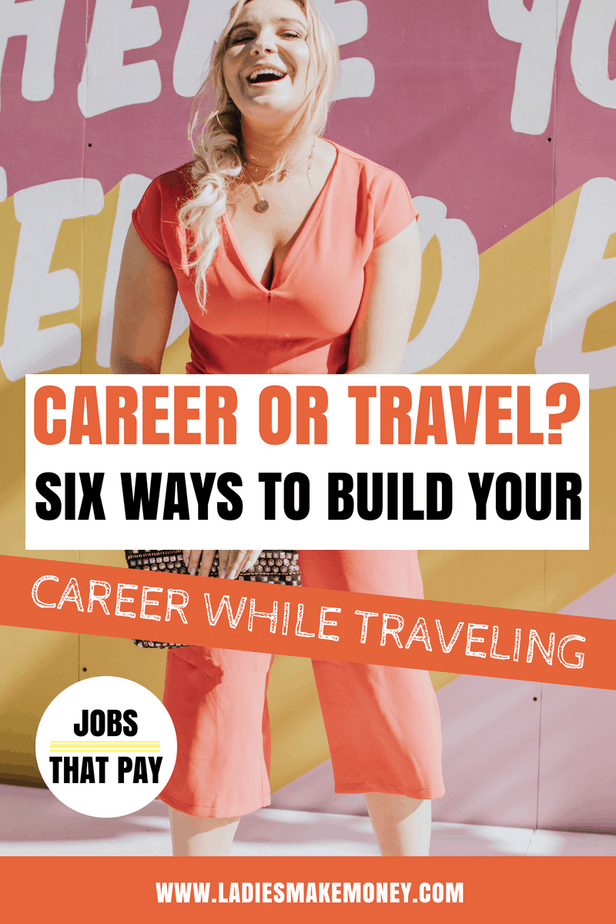 If you enjoyed our blog we would like to have you join our email list and receive weekly money-making tips, you can join now! Don't forget to join our Private Facebook page. The page is created to share your work, pitch your services and learn from other experienced bloggers!
---
***We would like to note that this post and most posts on our blog may contain affiliate links. This means that if you purchase something that has an affiliate link, we will get a commission from it. Not all items recommended on our site are affiliate links. We only recommend items that we have used and tried. These items have brought us much success and we highly recommend them to you in order to be successful. Thank you for your trust!