Last Updated on December 14, 2020 by NandiNN
Getting Ready for Christmas 2020
Christmas is definitely the most expensive time of the year, but by using our tips, you can get ready for Christmas and still have a great time.
Like many of you, I also tend to leave things till the very last minute before I go into a mini panic mode.
When it was just my husband and me, it was okay.
But now that we have this little pressure daughter in our lives, she's even more excited about the holidays than I am.
That's prepping yourself in advance for the holidays is absolutely a great idea.
And don't forget about all the money you are going to have to dish out over Christmas.
So how can you get ready for Christmas efficiently?
Before I can even give you my best tip, if you are looking for a stress-free holiday this year then you need to go ahead and grab Free Christmas Printable.
It's perfect for helping you stay on track, organized, and on budget.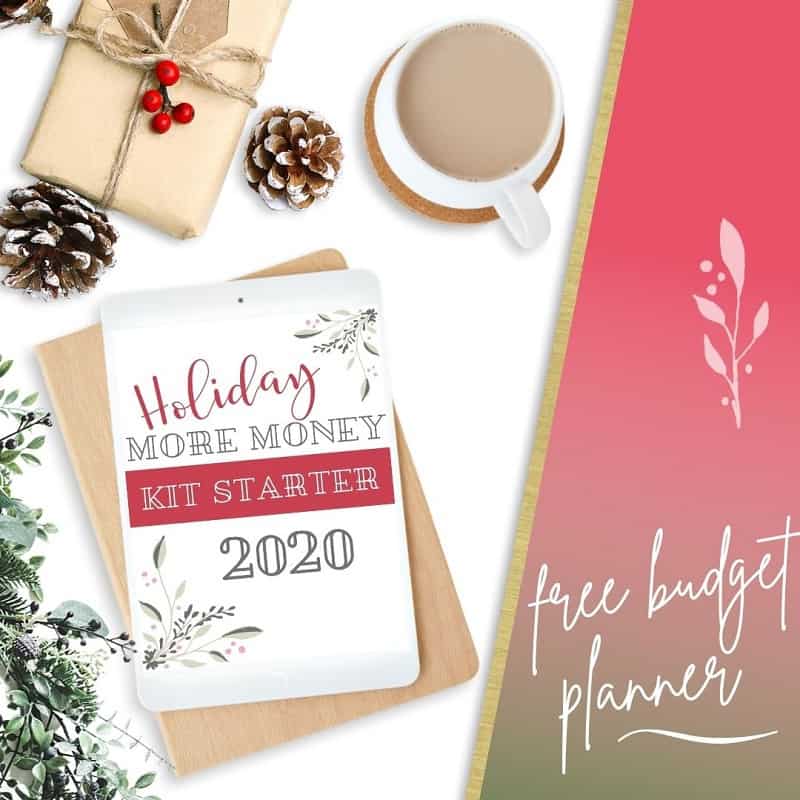 The holiday season should be fun, cheerful, and ideally stress-free.
That's we really encourage you to plan in advance and get help if you really have to.
So here are our best tips to get ready for Christmas this year!
Before we share exactly what to do to get ready for Christmas, we did want you to follow us on Facebook for more awesome ideas on saving or making more money. You can also follow us on Instagram for more tips.
We also wanted to take the opportunity to let you know that we use Affiliate links on some of our blog posts. This means that we could make a commission if you click on an affiliate link and purchase something.
How to plan for Christmas in 2020
How do I start preparing for Christmas?
When one of my readers sent me this question, I knew I needed to write this post.
Here are a few things we will definitely be looking at:
Tips for getting ready for Xmas on a budget

How to get ready for Christmas early

Different ways to celebrate Christmas

Things to do before Christmas
With that in mind, we really wanted to dig in to find unique ways to ready for Christmas.
Preparing for Christmas early is the best way to have peace of mind during the most stressful time of the year.
So how can you get ready for Christmas with little to no stress?
It is a stressful time for a lot of people no matter what, and so I hope this post will really help you get prepared and hopefully enjoy a stress-free holiday season this year.
Every year, I try to donate what I have so other people in less fortunate situations than I, can also enjoy the holidays.
Definitely only do what you can and forget about everything else.
As long as you are happy and with family, that's all that should matter.
There are so many things to do to get ready for Christmas but start here.
Here is how to prepare for Christmas all year!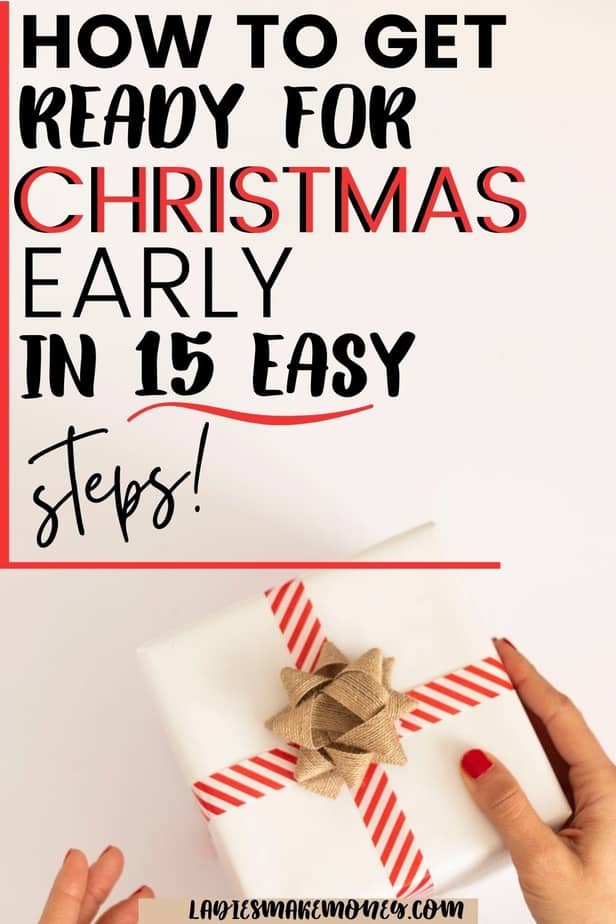 1. Get A Holiday Budget
Before you can start planning for the holidays, you need a handy Christmas budget.
This should outline how much money you plan to spend over the holidays.
A few things to consider when planning out your budget are:
Costs of holiday gifts

Food

Christmas decorations

Cards

Hosting / Parties

Outfits
Lucky for you, I have a free Christmas budget worksheet that is perfect for those that struggle with budgeting or saving money every holiday season.
It is the perfect free Christmas budget printable to help you get ready for Christmas and everything that comes with it without going broke.
If you are looking for a stress-free money situation too, then go ahead and grab your copy here.

2. Start Saving For Christmas
Now that you have some sort of idea of how much Christmas will spend you this year, you need to make a plan to start saving.
The sooner you start, the more money you will have to spend when Christmas does finally come around.
You can start saving for Christmas around July.
You will spend the majority of your money on Christmas gifts, Christmas decorations, food, and hosting if you are doing that.
For this reason, I suggest you start saving for Christmas as soon as you can.
If you are not sure where to start, you might want to check out this epic post where I discuss Christmas money-saving tips you need to follow if you want to avoid going broke!
You can also grab my money-saving challenge that you can use to save as little as $20 a week before Christmas.
If you can start getting ready for Christmas as early as you can, you will be well prepared before the day comes.
3. Use Free Gift Cards To Purchase Things
I know that money can be tight for a lot of people and if you are really stressed about it, you should consider using gift cards.
What if I told you that you could win yourself some free gift cards that you can use over the holidays, would you go for it?
If you are like me, then you know that gift cards make for amazing Christmas gifts for the simple reason that the receiver can then purchase whatever they want!
Gift cards can also be used to shop for Christmas gifts for people, food, and decorations this year without using that credit card over and over.
So where can you get free gift cards to get ready for Christmas this year?
I have a whole post dedicated to how you can find free gift cards.
I suggest reading it.
4. Purchase your Christmas Decorations now
Planning ahead for the holidays is always better than leaving it to the last minute.
The best time to buy Christmas decorations is actually after Christmas.
I have always found that the best time to buy Christmas decorations is on Boxing Day. You find that the prices really drop to as low as 90% off.
If you are really stuck, do some shopping around as some stores will also put the decorations on sale just before Christmas as they assume most people have already bought everything they need.
Lately, I have found a lot of amazing and affordable Christmas decorations on Amazon!
5. Start Shopping For Christmas Gifts Early
Yes, you can start early.
I know of many that prepare for Christmas in July.
There is nothing wrong with shopping for Christmas gifts early and putting them aside until Christmas.
If you see something someone would like as early as March, get it and save it.
I would suggest using a Christmas gift list to ensure you stay organized and on budget regardless of when you purchase the gift.
By grabbing my Free Christmas Printable, you will find a free Christmas gift list that you can use to get ready for Christmas this year.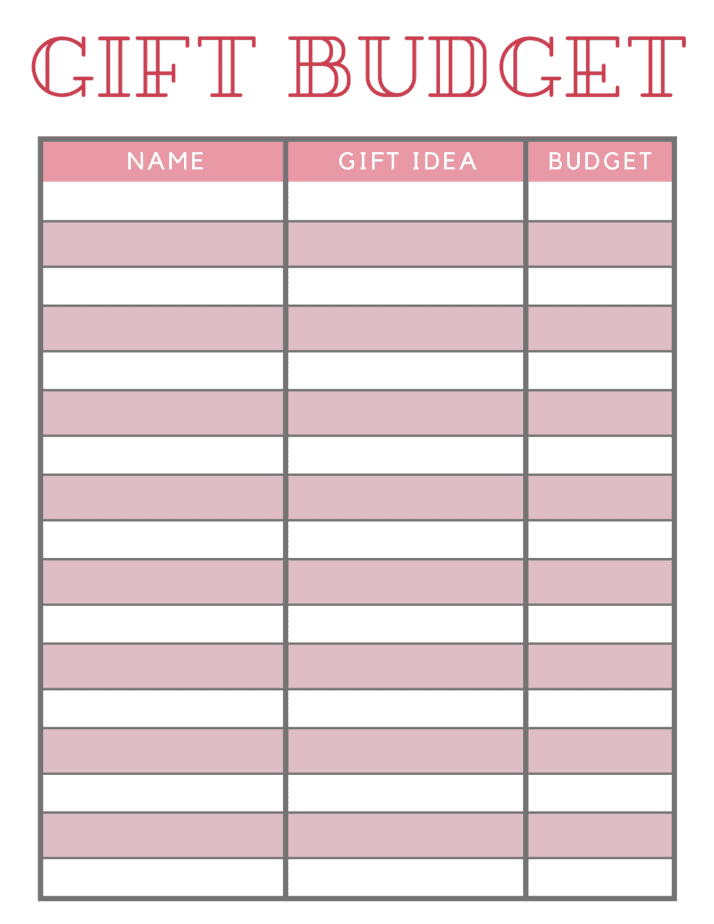 6. Sell unwanted things around the house
The perfect way to get ready for Christmas is to do a mini declutter of things you no longer need.
This will create the space you need to fully set up for Christmas without overcrowding your area.
If you can sell some of these things for a profit, that would be awesome.
If you are broke, or tight on cash, I suggest cleaning out your house and finding a few household items to sell for quick cash.
Lucky for you, I made a list of over 15 household Items to sell for quick cash.
This is a great way to get rid of things and still make a tiny profit you can use towards your holiday festive events.
You might want to read this —>>> a list of easy Christmas crafts to make and sell for profit this year!
7. Who is hosting Christmas Day this year?
Decide who is hosting Christmas this year.
Every year, we decide as a family where we will be sending the holidays the following year.
If it's your turn, then definitely prepare and budget how much you will spend.
Who will you invite, how many people will you be feeding, and do you have the space to host?
You can have a draft guest list ready in advance.
8. Plan your meals in advance
Plan out all your meals in advance.
Whether you are baking, cooking up a storm, or serving appetizers, plan everything in advance.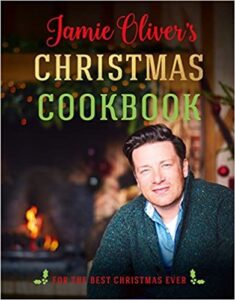 Don't forget about all the other days leading up to the holidays such as any special meals for Christmas Day, as well as Christmas Eve, and even the day after.
Make a budget and start planning out everything you will cook over Christmas and any other days around the holidays.
Don't forget to grab Jamie Oliver's Christmas Cookbook for amazing Holiday Food ideas!
Your guests will be gushing at how tasty your holiday meals were for months to come.
9. Make Travel Plans
If you are planning for the holidays like most people do, make plans ahead of time.
Traveling over the holidays can be stressful.
The cost of traveling over the holidays can kick you in the butt if you are not prepared.
Traveling with children if you have any can also be stressful.
My best bet is to make a plan if you are going to travel over the holidays this year. The early you start, the less stressed you will be.
10. Prepare for Christmas with new traditions
Nothing says that you absolutely need to decorate the house by December 1st (I will secretly always do this)!
But if you want to do it on December 15th go for it.
And nothing says that you ALWAYS have to have turkey at Christmas.
There are different ways to celebrate Christmas and it's up to you to stand up for what YOU believe in.
It's time to make your own Christmas traditions that your family and yourself are all cool with.
For example:
I always watch Christmas movies starting December 1st – costs me zero dollars

We drive around at least once in December looking at pretty decorated houses – costs me zero dollars

Decorate my house December 1st

Write letters to Santa

Volunteer
11. Watch out for Sales
The best not to go broke over Christmas is to watch for sales as they come up.
Why buy full price when you can get things at half the cost?
If you are honest and want to stay within your holiday budget, be sure to watch out for sales throughout the year.
You will be amazed at how much you can save.
12. Sign Up For Cash Back Sites
If you shop online as most people do, then you might want to sign up for cashback sites.
This way, you can earn either points or cash backs for purchases you make online.
Here are a few places I recommend doing just that:
And don't forget to shop early if you plan to stay organized this year for Christmas.
13. DIY Holiday Projects
I never ever have time to DIY for Christmas because I am always one of those last-minute planners.
But since I decided that getting ready for Christmas in advance works better for my sanity and my holiday budget, I can now finally DIY some things.
Use Pinterest to get some awesome DIY ideas that you can do over the holidays.
Here are a few things you can easily DIY:
Holiday Cards

Christmas Decoration Wreaths

Scented Candles to give away

Advent calendars

Ornaments

Simple Decorations
The possibilities are endless.
Simply write down a list of possible Christmas DIY projects you wish to attempt this year and make plans to work on it.
14. Make An Advent Calendar
Who doesn't like a good countdown?
When I was pregnant with my daughter, we had a nice count down before her due date.
She did arrive about 2 weeks before but it was fun.
Honestly, nothing will get you into a good mood than watching the days of Christmas get closer.
Getting ready for Christmas with a great calendar is the most Christmassy thing you will ever do :)!
You can find amazing advent calendars on Amazon.
I really love the look of this one or even this one.
15. Enjoy The Holidays
Last but not least, take the time to enjoy the holidays.
As much as this is one of the most stressful times of the year, it is also the best.
Take the time to breathe and enjoy everything you have accomplished.
And you did it!
I hope you can trust the process and easily get ready for Christmas using our tips.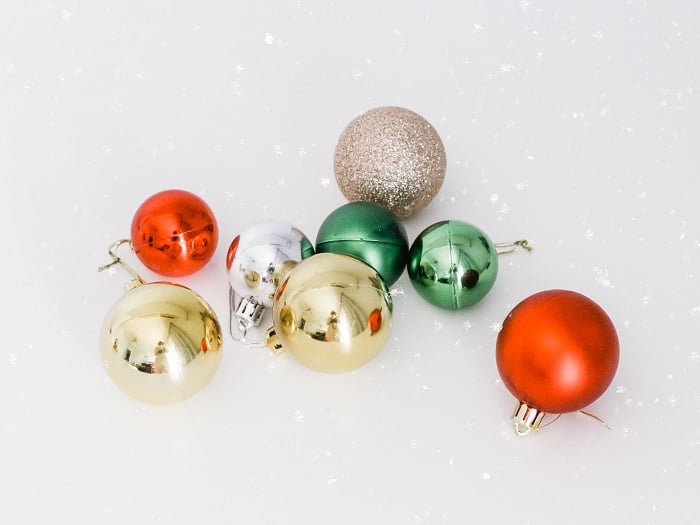 Christmas preparation checklist
If you are looking for a great Christmas checklist to ensure you are on top of things, we have you covered.
Basically, if you upgrade to our full-holiday tool kit, you will get a holiday checklist and organizer.
Start by signing up for the freebie right here, and you will get the option to upgrade which I highly recommend you do as it also includes an awesome holiday saving cheat-sheet.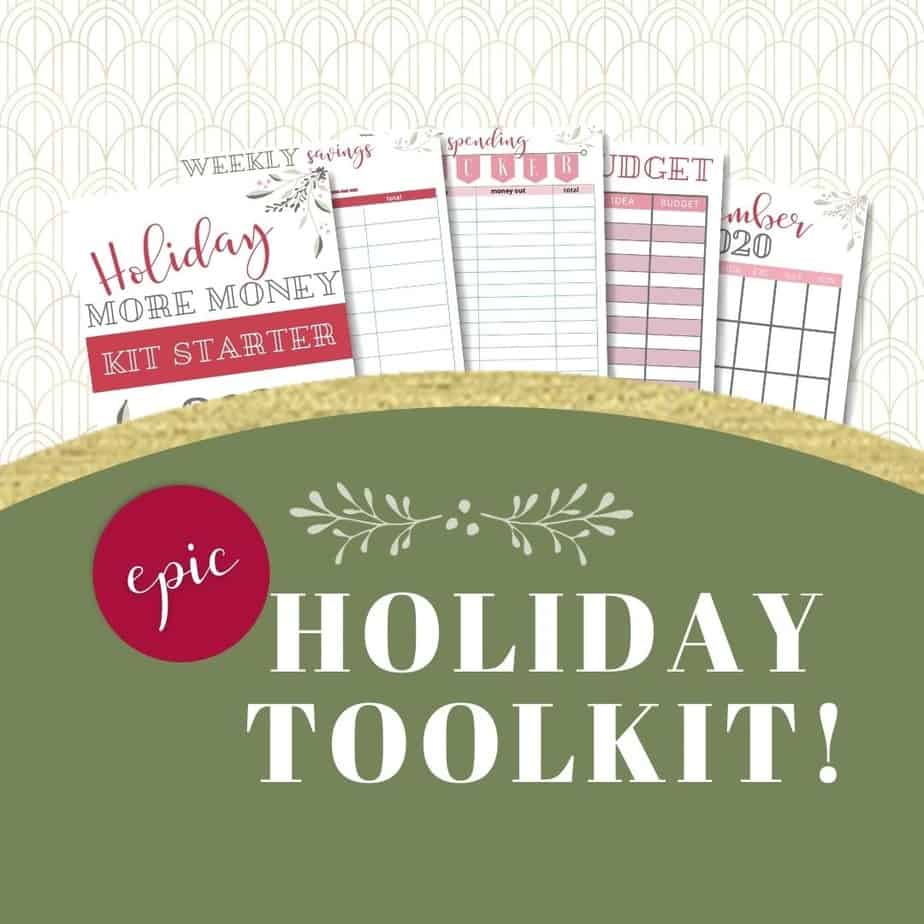 Are you ready for Christmas?
We have given you plenty of amazing tools to get ready for Christmas this year.
Are you going to use them?
If you really want to have a stress-free holiday this year, be sure to grab this Holiday Budget Toolkit which is free!

Read this next:
If you enjoyed our blog we would like to have you join our email list and receive weekly money-making tips, you can join now! Don't forget to like the Facebook page. The page is created to share your work, pitch your services, and learn from other experienced bloggers!
---
***We would like to note that this post and most posts on our blog may contain affiliate links. This means that if you purchase something that has an affiliate link, we will get a commission from it. Not all items recommended on our site are affiliate links. We only recommend items that we have used and tried. These items have brought us much success and we highly recommend them to you in order to be successful. Thank you for your trust!
15 Ways To Get Ready For Christmas Early + Still Have Plenty Of Fun