Last Updated on November 15, 2020 by NandiNN
How to Format a Blog Post for Better Engagement
I am so excited to share our best tips on how to format your blog posts to keep your readers engaged and excited to read more about what you have to say.
As you know, we live in a world where people have very short attention spans.
Even teachers need to format their lessons better to keep students engaged and interested.
That's just the way it is.
We are so bombarded with so much content every single day, and it sometimes gets almost impossible to read and consume it all.
For example, when I am on the run driving my kid to daycare, I turn to podcasts about blogging such as these to keep learning.
The solution to this is to develop and create content that your readers can scan quickly and decide if we want to invest the time to read the article, watch the video, or listen to the podcast.
Whether you are teaching, trying to connect with people or need to share your content out there, you need to follow the same approach.
Our blog readers are no different than everyone else.
It is extremely important to format your blog posts in such a way that makes it easy to scan, get a quick idea of what the post is about, and then make a decision about reading it.
That's what blog formatting is all about.
It's an important step in your blogging process.
Add to that the fact that formatting is also an important part of on-page SEO and it is something you should be paying a lot of attention to.
If your post is not properly formatted, you will not get traffic and you will probably not make any money either as your readers will not be as engaged with your content.
Here are a few questions I got from my readers that prompted this post:
How do you format a blog post?

How long should blog posts be in 2020?

How do you write a successful blog post?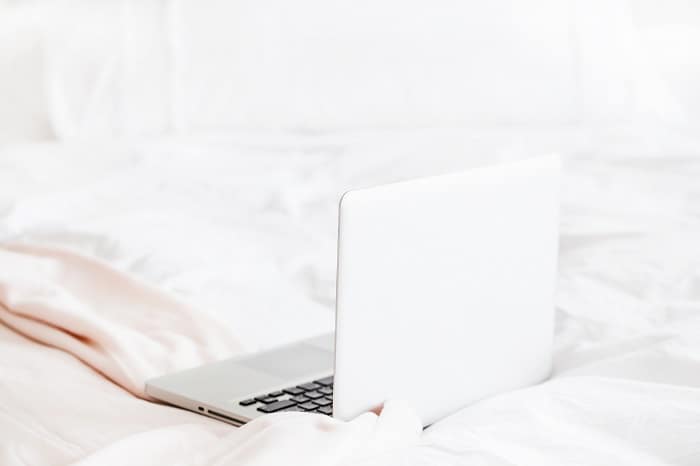 So what is the best way to format your blog posts to keep readers interested?
Before we get started on this, if you are not part of my 30 Day Blogging Challenge, where we share some of the best tips to grow your blog and monetize for profit, you need to join today.
You can get the full details below: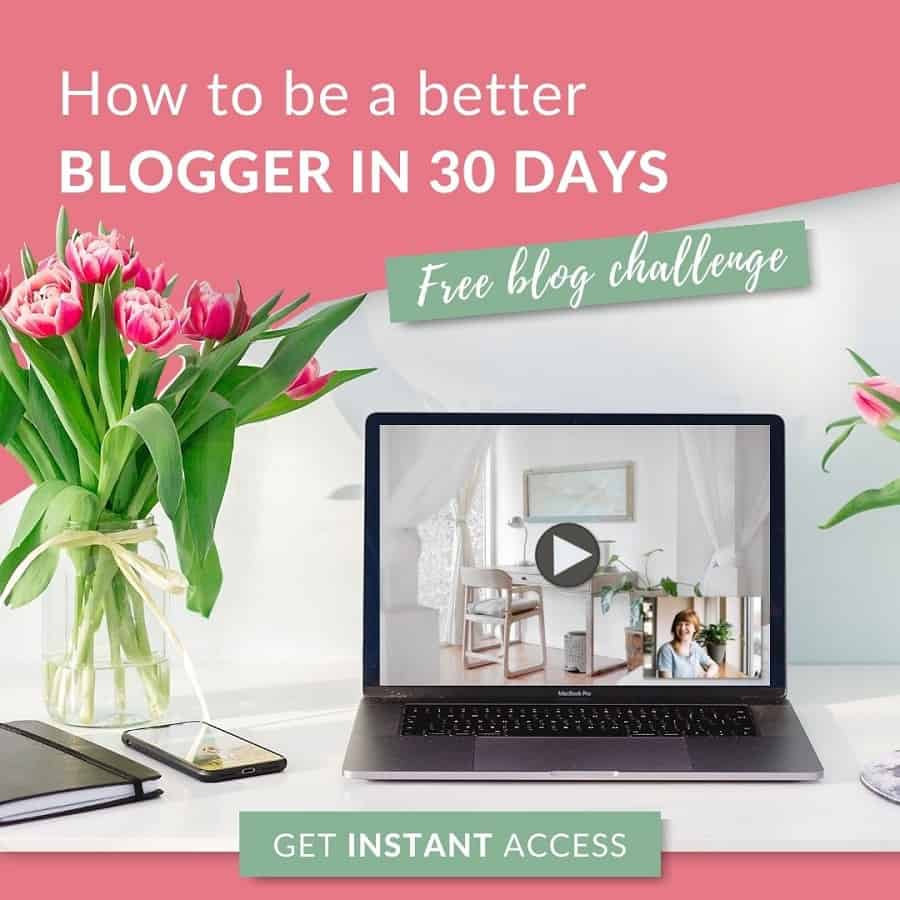 We are so glad that you are here today and before I get back on the topic at hand which is our best tips on how to format your blog posts, we would love for you to join our growing Facebook group right here! Be sure to give us a quick follow on Instagram as well!
We also wanted to take the opportunity to let you know that we use Affiliate links on some of our blog posts. This means that we could make a commission if you click on an affiliate link and purchase something. Please check out our full disclaimer and policy page here.
1. Formatting For Your Readers
I always start by formatting my readers.
Search engines are extremely important, but what good will it do if you can not convince your people to read your post.
You can this by writing content that is really easy to consume.
I want you to start by grabbing my free blog post checklist below:

Then I want you to make a list of your top 10 or top 25 blog posts that bring you the most traffic.
It's time to edit them by giving them the best blog post layout to ensure even more readers come back for more.
When I first started blogging, I had no clue on how to format my blog post for maximum impact.
Now I try to write the best I can.
If you are not sure of what makes a good blog post, be sure to read the post I just linked too.
You will be surprised at how wrong you did things.
How To Come Up With The Perfect Blog Post Layout For your readers:
1. Make It Easy To Scan Your Content
The most important thing you can do for your readers is to make it easy to scan the content.
Remember, people have little time, and if they can read quickly, make it easy for them to do just that.
This does not mean sacrificing the quality of your posts.
I know plenty of bloggers that say that they do not write long posts because no one will read them.
First of all, long posts when you offer quality do really well for SEO and they drive the most blog traffic.
People don't read long posts if your blog post layout is bad and if you have no idea how to format your blog posts to keep them on your actual posts.
If your post is hard to scan, even I won't read it or even finish reading it.
On the other hand, if it is well-formatted, and offers plenty of great tips, I will save it, and even read it later.
The best way to make it easy for readers to scan your content is to use headlines, break up your text, and add visuals.
2. Break Up Things into Bulleted or Numbered Lists
Not every blog post you do write ends up as a numbered list type of blog post.
But you can break up your points, tips, and ideas into a list.
Depending on the context of your blog post, those could end up being bulleted or numbered lists.
Lists type blog posts are always easy to read and they can quickly be scanned.
Readers love these as they are really easy to consume if you are in a hurry.
Here is a quick example:
They look great

They break up your text beautifully

Your readers will thank you
3. Keep Your Paragraphs Short
Guys, keep your paragraphs short.
When I first started blogging, I really had no idea how to format my blog posts and a lot of them were long blocks of paragraphs. I was there once, but now I hate the look of them.
In fact, I tend to close the post if the content is not easy to consume and looks overwhelming.
Reading online is absolutely more different from reading a print book or newspaper.
I haven't changed every single post on my blog yet, but I am working on formatting all my posts at the moment to help increase conversion and income.
Block text is so much harder on the eyes, and since we are consuming so much written content on a daily basis and scan a lot, our attention span when it comes to reading has gone down quite a bit.
So avoid block texts.
Make it easy for your readers to read your blog posts by keeping your paragraphs short. One to three sentences is usually all you want in each.
4. Bold important Concepts
This one is easy.
If you haven't already done so for your readers, find your main keyword and make it bold.
I am not going to lie, I don't this for every blog post and it has no real weight on SEO, but it's great for scanning this will also show search engines this particular word or piece of text is important.
Don't overdo it though.
For example, I could say:
Here are my best tips on how to format your blog posts to increase engagement effortlessly.
As you can see, it's best to highlight the most important concepts or keywords of your post by bolding them as they stand out the most.
Not only does this help readers understand that this is an important point, but it also helps with scanning before they commit to reading your post.
Don't underline an important text unless you are linking out to something.
5. Come Up With Catchy Blog Titles
If you want to attract readers, you need to have a catchy blog title that will entice your readers to click on your blog when they land on search engines.
This doesn't mean that it has to be clickbait which most people tend to use.
Instead, focus on writing engaging headlines that describe your blog topic perfectly and includes your focus keyword to better optimize for SEO.
A great title will definitely ensure that people see it in search engines and if it's catchy enough, they will click through and read your post.
A catchy blog post title has the ability to:
Get you more social sharing and clicks

It will quickly grab people's attention

It will spark curiosity

It will naturally connect with your readers

It will increase blog traffic
Read this if you want to know more about how I create catchy blog post titles for my articles!
6. Keep Your Side Bar Simple
Don't distract your readers by making your sidebar too busy.
Try to keep it as simple as possible which will allow your readers to focus on your amazing content.
As much as possible, you want to avoid overwhelming and confusing your audience with a busy sidebar.
If you do decide to add content to your sidebar be sure you are being concise and prioritizing the most important information.
Here is what I would include:
A short bio of who you are

A search bar so they can use search for more

Your social media links

An opt-in form to collect leads

And maybe your top content
7. Don't Forget To Include Epic Graphics
If you are not sure how to format your blog posts easily to keep readers interested and increase your page on time, try to break up your articles using high-quality images in all your posts.
There are plenty of places for you to get free photos for your blog but start by signing up here!
Kayla Marie Butler, the CEO, and founder of Ivorymix.com!
She offers creatives like you stock photos, templates, business marketing tips, social media growth, and marketing strategies to help grow your brand.
If you are interested in epic photos for your blog, you can grab over 350 top quality stock photos for your blog here!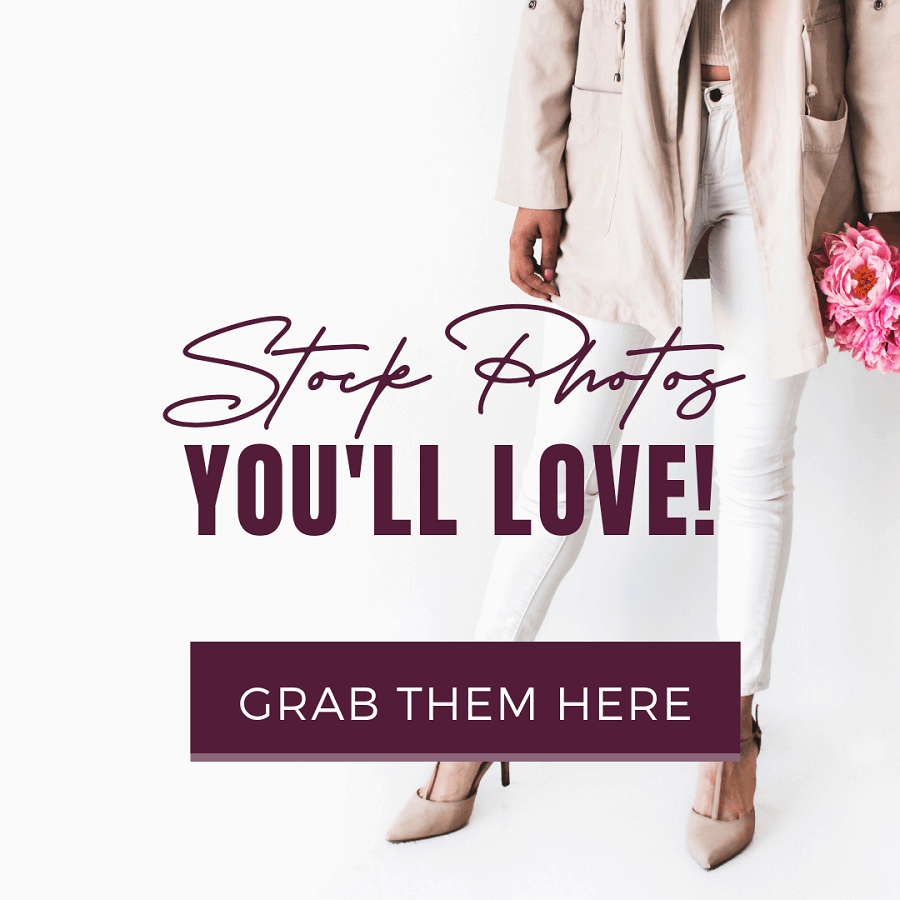 2. Formatting For Search Engines
Now that your posts are all pretty and have become much easier to scan and read for humans, let's talk about formatting for search engines.
This step should not be missed as it is crucial to make the SEO Powers happy!
1. Use H Tags to Format Your Blog Posts
Using H tags like <h2>, <h3>, etc. show search engines what words on the page are the most important.
Only use your H1 tag and that's for your post title.
If you're using blogging software like WordPress (which you should be using), your theme should take care of this for you so you do not need to do anything further.
But don't stop there.
You can use various other H tags throughout your content to break it up and emphasize related keywords.
Let's say your blog post can be split up into two major sections like this post for example.
One section is about formatting for readers, the other for search engines.
I personally used the H2 tag subheadings.
Debbie has a simple but free SEO course you can take to learn the basics of SEO.
2. Use Alt Tags in Images
As you're adding images on your post, include text in the alt tags that describes the image.
But don't forget to also include your main keyword in there.
There is a perfect balance between describing your image and ensuring it ranks in Search Engines.
As with the other tags and formatting tips, this will really help with ranking.
I found an amazing post you can read up for the best practices on how to optimize images for SEO.
3. Use Your Keywords in the Text
Last but not least, give your post a quick scan and make sure you have used your keyword several times in the main body of your post.
Don't forget to sprinkle in related keywords to support your post.
Again, it's important to strike a good balance here.
Don't overdo it, but also don't forget to include it.
Using the keyword about 3 for 4 times is a good general rule of thumb in addition to sprinkling in related keywords.
If you are not sure how to properly do on-page SEO, it's a good idea to learn.
Other tips to help format your blog posts better:
Embrace white space

Use Quotes when needed
If you want to know more about how to write amazing blog posts quickly that rank and makes money, Post By Number is a mini-course I took to help me with it.
It's so cheap but offers a lot of amazing tips you can easily follow to write blog posts that rank well in SEO and keep the reader engaged on the page!
She also shares the best blog post format template you can use to increase engagement.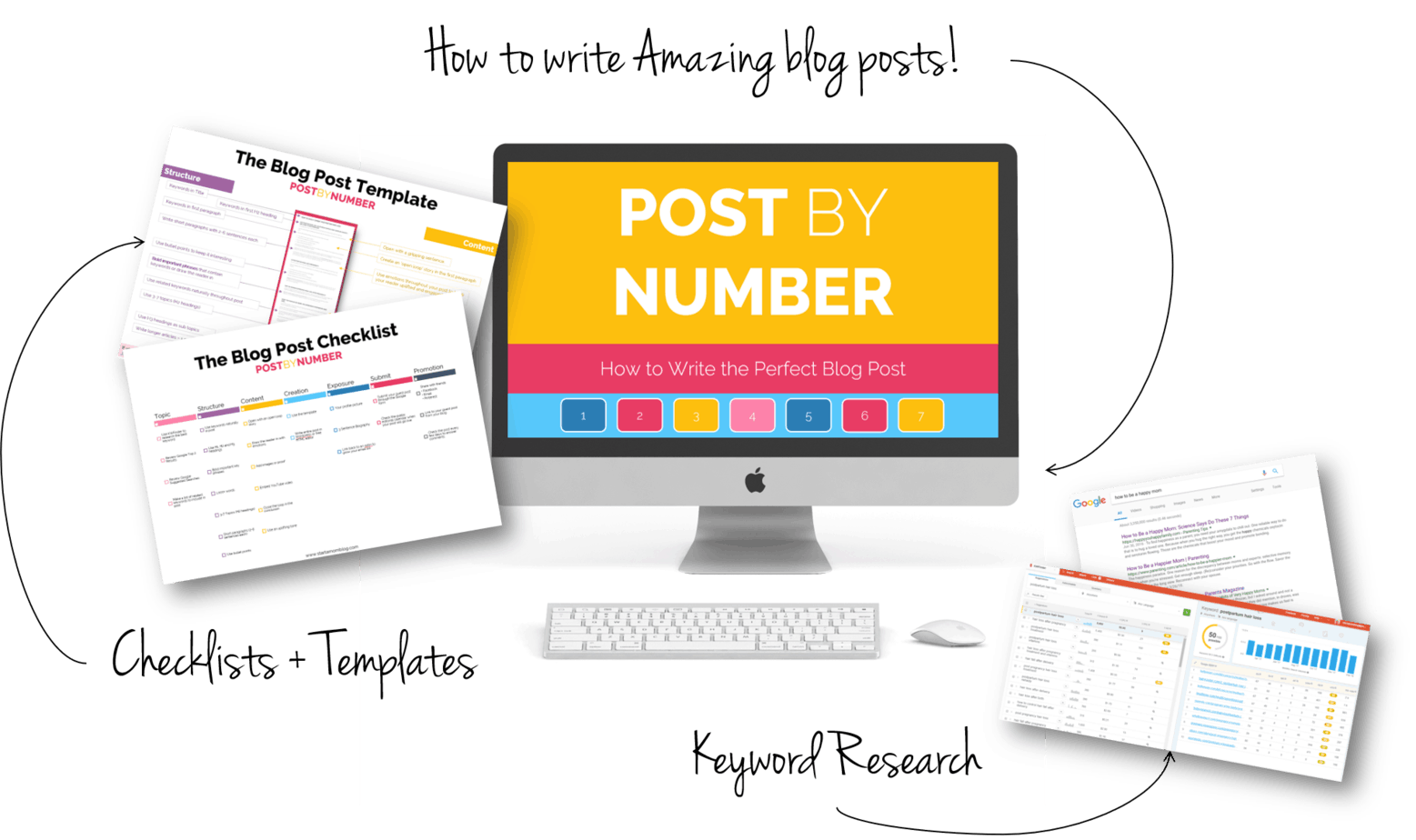 Writing amazing blog posts is the best way to keep your readers interested and coming back every single month.
But your blog post layout also plays an important factor in how well you will do.
If you use Affiliate Marketing to monetize your blog, you definitely need to know how to format your blog posts better to help increase conversion and income.
I hope you enjoyed this and learned more about how to format your blog posts to increase readership.
If you want more amazing ideas like these, be sure to sign up for our 30 Day Blogging Challenge if you have not done so yet!

Read this next: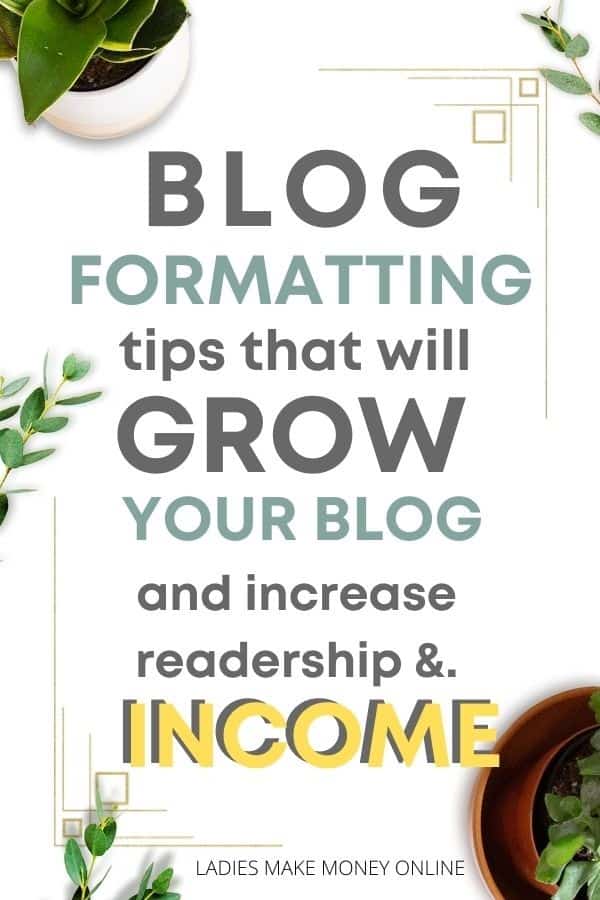 If you enjoyed our blog we would like to have you join our email list and receive weekly money-making tips, you can join now! Don't forget to join our Private Facebook page. The page is created to share your work, pitch your services, and learn from other experienced bloggers!
---
***We would like to note that this post and most posts on our blog may contain affiliate links. This means that if you purchase something that has an affiliate link, we will get a commission from it. Not all items recommended on our site are affiliate links. We only recommend items that we have used and tried. These items have brought us much success and we highly recommend them to you in order to be successful. Thank you for your trust!
How to Format Your Blog Posts To Keep Readers Engaged + Make Money