Last Updated on August 2, 2018 by NandiNN
Sometimes, we all need to make a little bit of extra money. Perhaps you have an unexpected bill, your paycheck is late or maybe you have something exciting like a holiday coming up. While you should always to try to plan ahead and manage your money as best as possible, there are always lots of ways to either stretch your existing money budget or try to make something a bit extra to top off your bank balance. Find out exactly how to earn extra cash this month. 
Before we get started on all the different ways on how to earn extra cash this month, we wanted to say that this is a sponsored blog post. We would also love for you to like our growing Facebook page right here!  Be sure to follow us on Instagram here. 
We also wanted to take the opportunity to let you know that we use Affiliate links on some of our blog posts. This means that we could make a commission if you click on an affiliate link and purchase something. Read our full disclosure and blog policy for more information.
You can take inspiration from people like Kylie Jenner, who is a self-made billionaire at the tender age of 21, and Celina Lin, who went from having never played poker before to winning $10,000 online within three weeks.
Lin became the first-ever female winner of the Macau Cup. What Lin's story teaches us is that if you want something and are prepared to work hard, you can achieve great things. 
They are so many self-made entrepreneurs out there and learning exactly how to earn extra cash has become much easier over the years. More and more female entrepreneurs are finding ways to make money all by working from home, connecting with influencers and getting ideas online.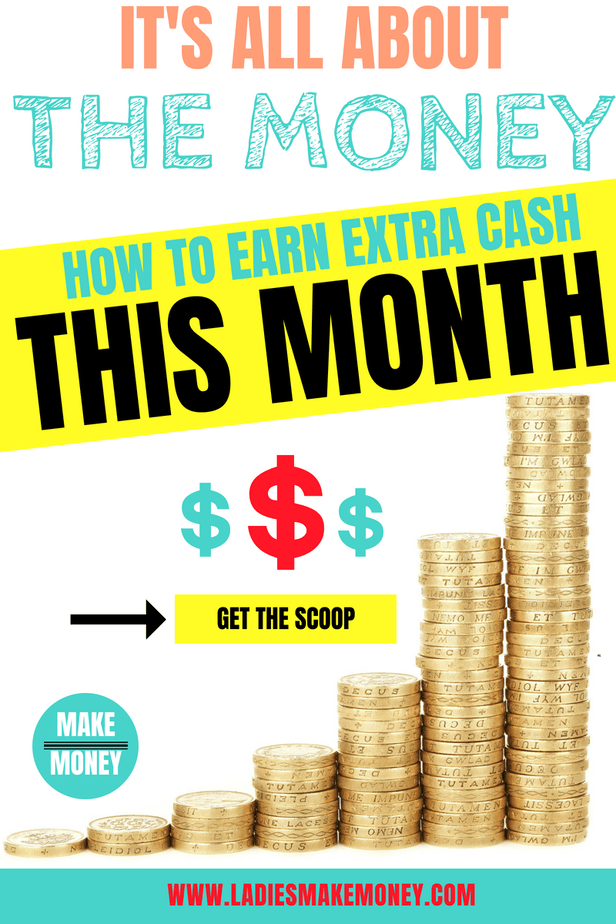 Things to consider in order to earn extra cash
If you are looking to make slight changes in hopes of finding exactly how to earn extra cash, there are lots of things that you can do. One thing you could consider is to try some online surveys that pay cash. For a small amount of your precious time, you can get paid money to answer questions about services and products.
While you will only get paid a few dollars or pounds per survey, by completing a few of these per day, you could net you quite a little bundle at the end of the month. If surveys aren't your thing, you could get paid for reviewing websites.
Related:
5 Ways to make money while on Maternity leave
11 Unusual and fun ways to make money fast
5 Ways you can make money using the internet
Sell items you no longer need to earn extra cash
Got lots of clothes but nowhere to wear them? Why not consider selling your items on auction websites or even local Facebook selling pages. Not only will you make some extra money, but you will also have the opportunity to clear out unwanted clothing items and make more space in your closet.
If you have some old clothes that will not just sell, you could even sell unwanted garments as a bundle and earn cash. Other items you can sell around the house if you are wondering how to earn extra cash this month include unused coffee machine, brand purses, kids toys and clothes, old DVDs and CDs.
Just be creative and you will certainly find this to sell in order to make some money. 
Like to ride your bike? You could consider increasing both your fitness and money levels in one swoop by becoming a delivery driver. Plus, you might get a discount on pizza, too, which is always a bonus!
Saving money this month
We do not only want to focus on ways on how to earn extra cash but also how to save. Looking to save for a specific goal or project? You could look to use a crowdfunding platform like Kickstarter or GoFundMe. However, these are typically used for big funding projects, such as new businesses, restaurants and for some, a new album.
Yes, many musicians are using the likes of Kickstarter online surveys that they make as opposed to being tied down to a label.
Making certain changes can make a significant difference to your income. And while we are not saying that you will become a millionaire, every penny does count and is a significant positive step toward achieving your goal. From small acorns to mighty oaks, there are lots of unusual ways you can use on how to earn extra cash that can help you increase your income and achieve your money goals.
Finding ways on how to earn cash is now as easy as looking it up online. People are willing to pay for services such as computer coding, tutoring and much more. If you have the skills, you can make money from it. 
There you have it, a list of ways on how to earn extra cash this month if you are on a tight budget. Which one of these will you try? Tell us in the comments below. Find more money making ideas here.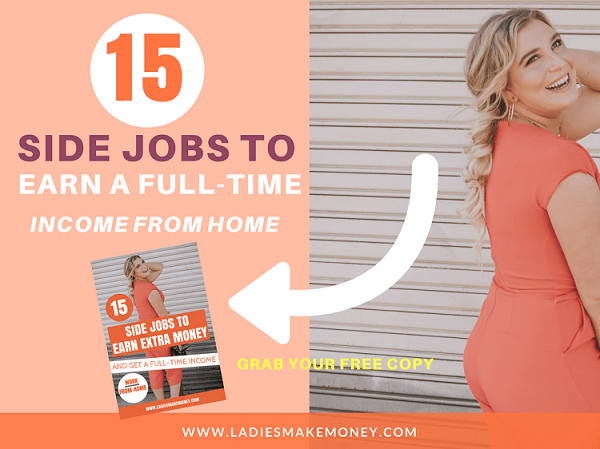 Don't forget to pin this post here to your work from home job board. 
If you enjoyed our blog we would like to have you join our email list and receive weekly money-making tips, you can join now! Don't forget to like the Facebook page. The page is created to share your work, pitch your services and learn from other experienced bloggers!
---
***We would like to note that this post and most posts on our blog may contain affiliate links. This means that if you purchase something that has an affiliate link, we will get a commission from it. Not all items recommended on our site are affiliate links. We only recommend items that we have used and tried. These items have brought us much success and we highly recommend them to you in order to be successful. Thank you for your trust!