Last Updated on
Bullet Journal Ideas for Beginners
Ever considered starting a Bullet Journal? As a blogger, I am always looking for creative ways to organize myself. I love to write notes even though you can now use your own phone for note taking. But there is something about pen and paper that resonates with me more. That inspired me to look into some bullet Journal Ideas.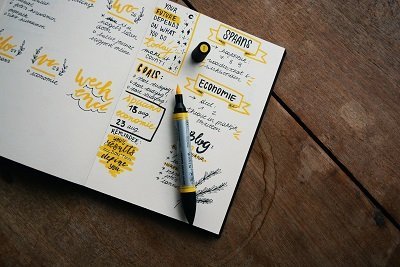 Not sure what bullet journals are and how to even get started? First, you will need some inspiration. That is why we searched Pinterest as well as connected with a few bloggers to come up with a few bullet journal ideas to inspire you.
I am personally very excited to try one or two of these bullet journal ideas to set up my online business for success. However, we rounded up amazing bullet journal ideas that can be used by everyone. We have few bullet journal plans to help with the household planning, budgeting, travel and much more.
Before we get started on a few exciting bullet journal ideas to inspire you, we did want you to follow us on Facebook for more awesome ideas on saving or making more money. You can also follow us on Instagram for more tips.
We also wanted to take the opportunity to let you know that we use Affiliate links on some of our blog posts. This means that we could make a commission if you click on an affiliate link and purchase something. Please check out our full disclaimer and policy page here.
Bullet Journaling for Beginners
So what exactly is bullet journaling and why do you need it? Why should you even look at these bullet journal ideas in the first place?
According to many people that use this, a bullet journal is where you organize everything in life into a DIY Planner of some sort. You can have a bullet journal for wedding planning, event planning, budget planning, appointments, food ideas, exercise plan and much more.
It's almost like a log book or a diary if you will.
We are hoping by putting a list of bullet journal ideas together, you will be inspired to start your own. Also, keep in mind of the bullet Journal layout ideas before deciding on what look to go with.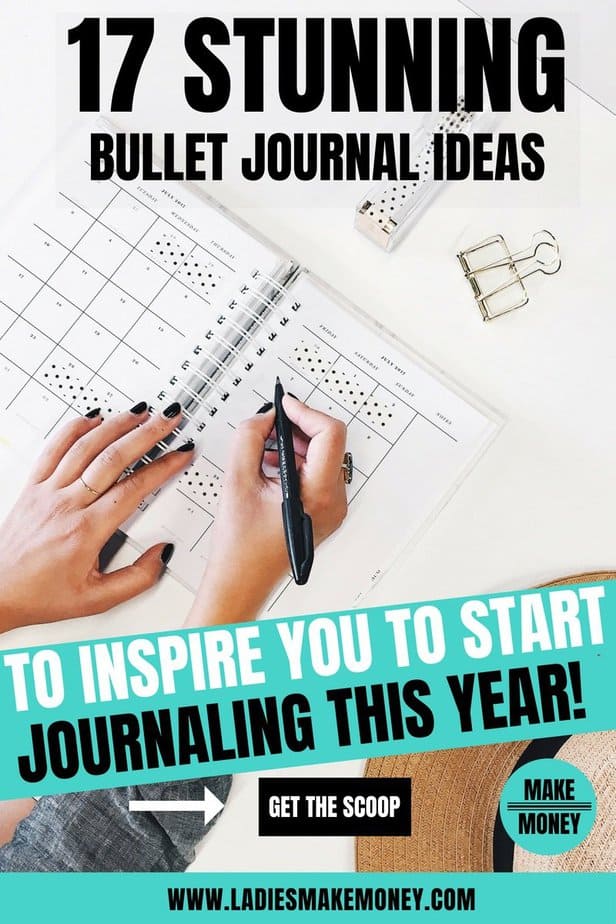 Bullet Journal Guide
After going through our Bullet Journal ideas, you might decide to start one. I am definitely starting one for my blog and I will share with you once complete. If you do decide to start one, they are a few things you might need: