Last Updated on December 28, 2016 by NandiNN
The holidays are around the corner and many of you are thinking about going away. Or maybe you plan to take your yearly winter vacation and are thinking about just relaxing with family and friends. Are you worried that your online business will suffer while you are on vacation? If you are like me, chances are you will still want to do some work on your blog while on vacation. Did you know that you could still make passive income while on vacation? Yes, they are ways to make money on vacation. 
If you have never blogged before and you want to make money on vacation for extra income, consider starting your own blog. The extra money you earn on your blog could be used to fund your next trip. You can start a blog for as low as $3.95 a month! This is a great price especially if you can make a couple of thousands of dollars using the blog. I have a step by step tutorial on how you can set up a profitable blog. You can start a WordPress blog with Bluehost with my special link for only $3.95 a month. 
You might also want to read this: 10 Easy Way to make money from Home doing odd jobs
Use Booking.com to plan all your trips!
How to still make money while you are on vacation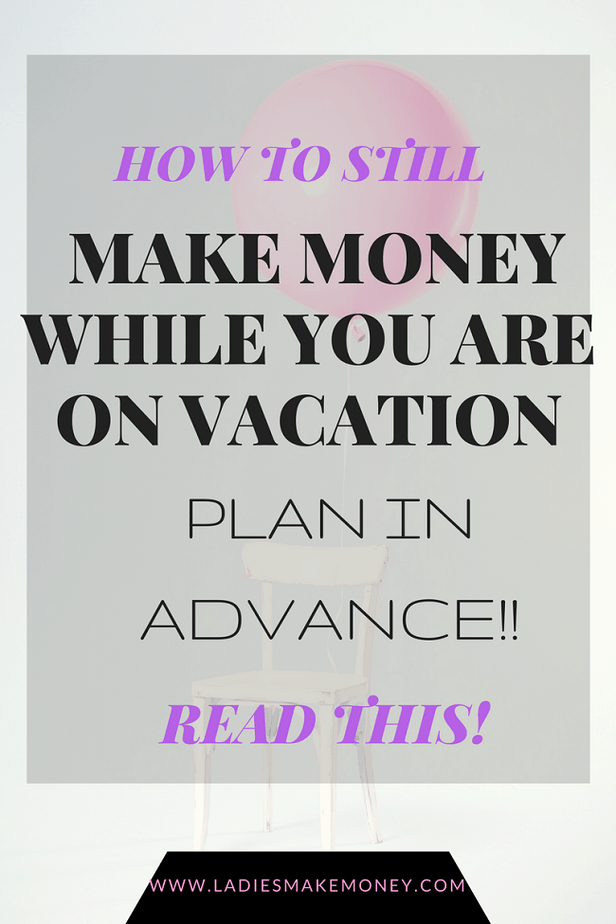 CREATING A PASSIVE INCOME OUTLET FOR YOUR BIZ
Not too long ago, we wrote a post about how passive income is the best type of income for your business. This is amazing because you still earn money even while you are asleep or away on vacation. Once you set this up for your business, you can pretty much earn income without much involvement from you. 
One way of creating this type of income is by promoting affiliates on your blog or having images/links that you have pinned on your Pinterest account. Once this is created, go ahead and loop your Pinterest posts using Boardbooster – It's free for 100 pins. This way Pinterest is constantly looping your work and new visitors will have a chance to see it. This is a fantastic way to earn and make money on vacation or when you are too busy to market. 
Want to know more about Passive Income? Read our Passive Income Blog! 
BATCH BLOG YOUR CONTENT IN ADVANCE
Want to continue making good money while you are away on vacation? Then consider batching your content and scheduling them. What this means, is writing and creating all your content for the month in advance and just scheduling them. How often do you blog a month? Is it once a week? Then go ahead and write 4 posts and schedule them on the days that you normally launch your posts. 
Download your blog plan right now and get organized! 

SCHEDULE ALL YOUR SOCIAL MEDIA POSTS
If you are looking forward to enjoying your vacation, consider scheduling all your social media posts. You should be doing this anyways as it will free up so much of your time. You can use Pinterest schedulers like BoardBooster, you can use automation tools like Buffer and HootSuite to make things easy for you. JUse a tool that will streamline your business when on vacation. Pre-post all your social media accounts. The only thing I do not like to schedule is Instagram.  Scheduling your work will ensure you are still able to make money on vacation just from pre-posting your work. Links with affiliate sales will ensure you are still making money even while away.
WANT TO MAKE YOUR NEXT 1K FROM YOUR BLOG IN THE NEXT 45-60 DAYS? THEN GET ALL THE DETAILS HERE! 
DON'T FORGET YOUR NEWSLETTERS
Newsletters are where a majority of us make most of our income. This is where you are directly connecting with your loyal readers and hence why you should not forget about them. You need to nurture your email list on a weekly or monthly basis if you want to continue making money. Your email platform should be able to ensure that you can schedule all your newsletters ahead of time. If you send out weekly emails. ensure this is set up appropriately, this way you can make money on vacation from your list. 
Make money on vacation is easy and it should not stress you out!
A few other things you should do before heading out on vacation. 
Change your email auto-responder letting people know you are on vacation and give them a return date

If you have an assistant or a VA, ask all urgent emails to be sent to them while you on vacation 

Ensure all your scheduled posts and emails are working correctly before you go away 

If you offer services and work on projects, try to finish those that you have started with before you

go

if things are

ongoing

, let your clients know you are on vacation (lot's of notice, don't tell them 2 days before you leave). 

If you have

sponsored

posts to do, finish all work prior to leaving

Don't take on more work before you leave

Do let your clients know how they can get a hold of you while you on vacation (Eg. Assistants, VAs, return dates)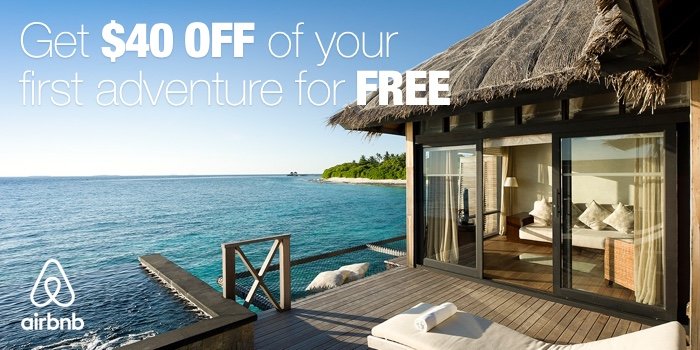 Here are other ways you can make money from home:
If you enjoyed our blog, we would love to have you join our email list and receive weekly money-making tips, you can join now! Don't forget to join our Private Facebook page. The page is created to share your work, pitch your services and learn from other experienced bloggers!
---
***We would like to note that this post and most posts on our blog may contain affiliate links. This means that if you purchase something that has an affiliate link, we will get a commission from it. Not all items recommended on our site are affiliate links. We only recommend items that we have used and tried. These items have brought us much success and we highly recommend them to you in order to be successful. Thank you for your trust!