Last Updated on May 28, 2019 by NandiNN
Finding Ways to Make Extra Cash from Home
Going to a 9-5 job is not the only way to make money to pay for bills. With the improvement of technology and the internet, you can pretty much earn extra cash from anywhere.
We love creativity and that is why we wanted to share with you a few creative ways to make money from home in your spare time.
If you are dying to make extra cash fast from home, then keep reading.
By finding creative ways to make money from home, you will be giving yourself to be financially independent.
Did you know that a majority of people are living paycheck to paycheck?
With option now available to us, you can start working your way into better money mindset and start to earn extra money to make ends meet.
Before we get started on how the different creative ways to make money from home, we would love for you to like our growing Facebook page right here!
We also wanted to take the opportunity to let you know that we use Affiliate links on some of our blog posts. This means that we could make a commission if you click on an affiliate link and purchase something. Read our full disclosure and blog policy for more information.
Ideas To Make Money From Home
As you may know, finding creative ways to make money from home on the side can really help you in the long run. You will be able:
Pay off any debt you may have

You will have financial freedom which helps with stress

Can plan a better future

Start a savings account

And you will be able to pay for the things you need and want
Simply by looking at the skills you already have, you can use this to make money from home. If you can turn your hobby into a money making side hustle, then you are golden.
What creative ways to make money from home do we have in store?
We have a lot of ideas you can use to make money from home! By using the money-making strategies below, you will be well on your way to making the extra money you need to pay off your bills.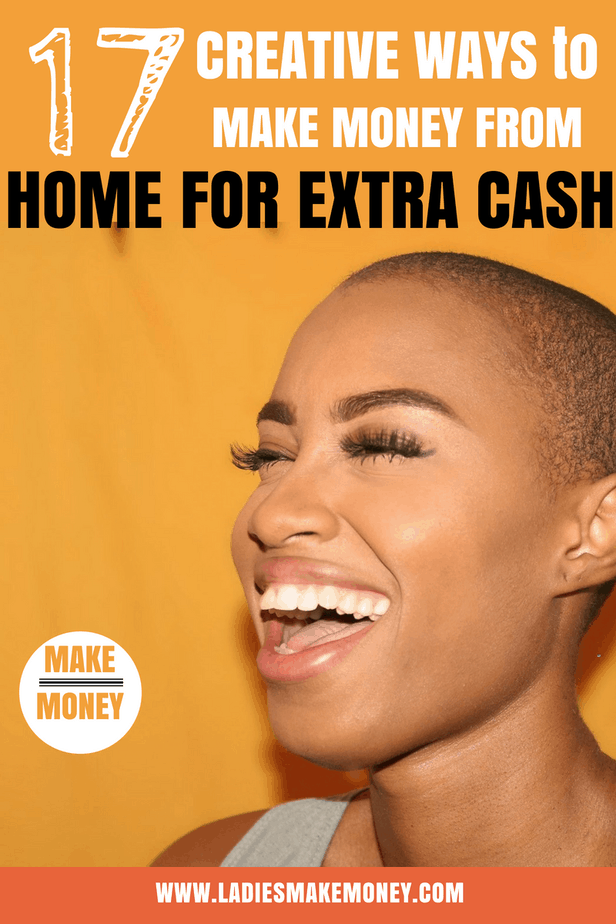 Start a part-time online store
How about starting an online store? Check out Etsy, it seems like everyone and anyone I know is selling some sort of craft on Etsy. If you are a creative person, you can design and create cool things to sell online.
Open up your storefront and start making extra money from home.
You can also choose to start a store using the new and more recent eCommerce platform, Shopify.
They have a 14-day trial to host a store and you can make some serious profit.
Not to worry if you can not come up with things to sell. Shopify can hook you up with a third platform and you can integrate their items to sell on your platform. It is pretty awesome.
This means you do not have to carry any inventory. Talk about creative ways to make money from home.
Related:
Here 10 things you can sell on Shopify to make extra money
11 Genius and effortless ways to get rich quick
Make Extra Money from Home by renting out your Room
Do you have a spare room to spare? Create side income for yourself by renting out your space.
Use a very popular site like Airbnb to rent out your whole house or part of the space to make extra money from home to generate side income.
If you are traveling over the summer be sure to list your home or room on Airbnb to earn passive income. It's the most ideal way to make extra money fast.
Airbnb has some great security protections put in place to ensure risk-free and easy process to help out renters.
Become an online English Tutor
Searching for more creative ways to make money from home for extra income while still working full time? You can now make up to $2000 per month easily and all you have to do is teach English online.
This amazing side job requires that you have a bachelor degree in something (not necessarily a teaching degree), be able to speak English and have some spare time.
If you have this and you are ready to teach English online for extra money, then sign up with VIPKID. It is the perfect side job for making money.
Give your Opinion and earn money
Did you know that you can get paid for your opinion? Companies will literally pay you for participation in focus groups, phone surveys, and online surveys.
Places like Swagbucks will pay you to give your opinion.
If you sign up today with Swagbucks using my link, I will give you a $5.00 starting bonus.
Get a refund for items already bought
This one is not really helping you make money, but if stores owe you money, you can get it back. Ever felt like you overspent while shopping?
This FREE App will get your money back. Sign up for Paribus and find out if stores owe you a refund – effortlessly!
Paribus is 100% FREE and it's one if the most creative ways to make money from home with no effort.
Deliver meals in your spare time
They are a hundred creative ways to make money online and from home. You just need to hustle and find them.
If you read through our blog, you will find so many ways to make extra money from home.
Another way to make side income is to deliver food on weekends, evenings or when you are free. Apply for UberEats and start earning some side income.
Team up with a Direct selling company
My favorite direct selling company is Stella & Dots and they have one of the most creative ways to make money from home using amazing sales tactics.
Becoming a salesperson for a reputable direct selling company is really the easiest way to earn extra money in your spare time.
You will be selling products and items that you have tried and love.
Sign up for a direct selling company today.
Find out how I managed to make over $400 with this easy side job in just two days!
I was completely excited when I checked my account and found money in it and now I recommend Stella and Dot everywhere I go.
It is one of the best creative ways to make money as a stay at home mom or Entrepreneur.
Get Paid to surf the internet
If your dream is to work from home and earn some extra income on the side, you can do so by surfing the net with Nielsen digital voice.
They will pay you to surf the internet as they want to know more about users experience while browsing the internet.
But guess what? You get paid for this.
Swagbucks will also pay you for surfing the net. Install it on your laptop and browse the internet as you would every day and get paid for it.
You can sign up for Swagbucks here! And you sign up for Nielsen digital voice here.
Creative ways to make money driving your car
If you have some extra time each evening, consider becoming a Lyft driver to make extra money from home.
Becoming a Lyft driver means you can set your own schedule and make extra money when you want.
You can do it for about 2-3 hours each evening and make anywhere between $100 to $200 depending on how many rides you can fit in.
Get more information here.
It is one of the most creative ways to make extra money from home in your spare time.
Make Money Fast by watching videos online
As you can see, they are so many creative ways to make money from home and earn a great living which can even become your full-time job.
Get paid to watch videos from home and make extra quick cash. Sign up here, select videos to watch on your computer, tablet or your phone and start making money.
Grab the Swagbucks TV app! Nothing more simple to earn money by doing small things that give big results. You can also browse the internet by using Swagbucks up and earn money.
If you haven't heard of them, they are usually recommended as one of the most creative ways to make money online.
Related
6 Stay at home jobs every Entrepreneur can start
5 Reasons to get away from your desk job and start blogging
Become a Virtual Assistant and start a Business
Becoming a Virtual Assistant is huge right now. Bloggers and small businesses are hiring virtual assistants to do jobs that just take up too much time.
This is the perfect time to jump on the VA wagon and cash in the profits.
If you are not sure how to start or how much to charge, we have a post for you filled with details – Learn How to start a Virtual Assistant Job from home.
Becoming a VA is a fast-growing business and considered as one of the many creative ways to make money online for entrepreneurs.
Sign up to become a VA here.
Here are a few creative ways to make money by referring Friends
We promised to share with you only creative ways to make money from home and what better way to do so than to refer your friends. If you really love something, companies will often pay you for referring other people to them. This is a great way to earn a bit of money on the side.
You can read my post on referring friends here.
Here are a few companies that come to mind to earn a referral fee: (Groupon – earn $10.00 to refer a friend – refer 100 and make $1000.00. Ebates – make-up to $50.00 for referring two friends. Airbnb – get credit towards your next stay).
Referring friends is like doing Affiliate marketing, but companies are now offering creative ways to make money online using referral programs especially for those that do not blog.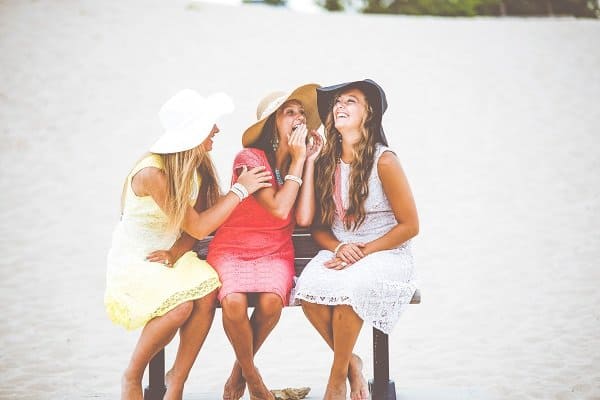 Love Music? Get paid to Listen
If you are a music lover and you are looking for easy ways to make extra money from home fast, then you will love this. Slicethepie.com will pay you to listen to music and review them.
You can review unsigned artists and bands as a way to make extra cash in your spare time.
Payments are done per review based on the quality of the review you submit. Saying "that was nice", might not get you much.
The better your review, the more bonus payment you can make. Sign up for Slicethepie.com and start making money.
Lose weight and get paid! What?
If you have read this much and you are still searching for more creative ways to make money, then losing weight and getting paid to do so is for you.
The most recommended site that will pay you to lose weight is HealthyWage.
The site allows you to place a wager on yourself and earn cash if you actually lose the weight.
Do you want to challenge yourself? Sign up here. Although this is a short-term goal it is still considered as one of the best creative ways to make money especially for those that are in a pickle and need cash.
Rent your items out on Fat Lama
You can choose to sell your items or rent them out on Fat Lama and earn extra money. This is the perfect way to make extra income from home while you are working.
The best app that will allow you to securely rent out your items is Fat Lama.
They ensure your items are safe and are returned in great shape. You can make between $25.00 to $150.00 depending on your rental.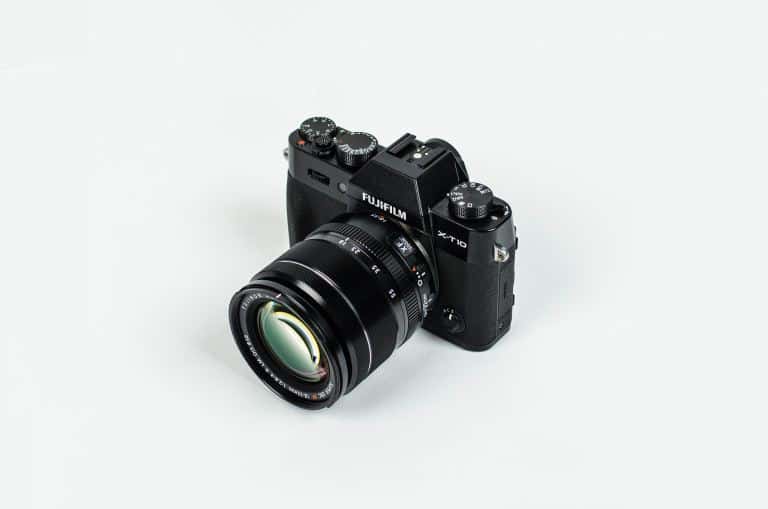 Read more about Fatlama:
Boost and increase your income with this one simple side hustle
Creative ways to make money by completing online Surveys
Although this side hustle takes a lot of time and dedication, you can make a great income with Surveys such as SurveyRewadz.
You have to be strategic and consistent if you want to start making money with online surveys.
I once earned $427 with this one survey. I also attempted this new opinion survey and made $121.00. You can find other high paying surveys here.
Become an Independent Freelancer
If you are a good writer and looking to write for big publications or bloggers, you can find independent work on Fiverr.
Busy bloggers will pay for well-written publications that are original. If you are an online influencer with a huge following, be sure to sign up for webfluential for gigs.
They are so many creative ways to make money online especially if you are a writer or just love to write.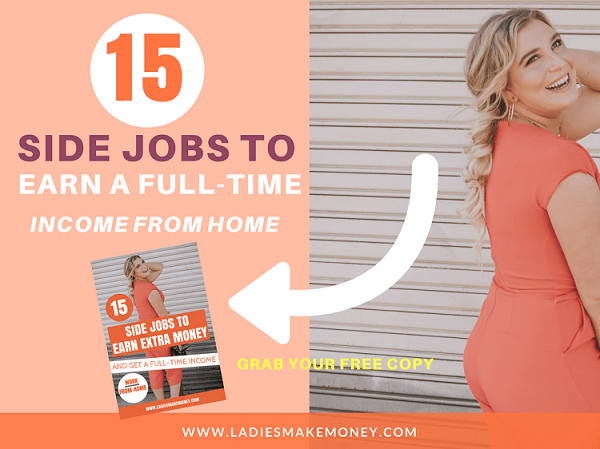 Now that you have a list of creative ways to make money on the side, be sure to track it. You can now check your credit score for free through Borrowell.
Find more creative ways to make money from home here!
Don't forget to pin this post here to your work from home job board.
If you enjoyed our blog we would like to have you join our email list and receive weekly money-making tips, you can join now! Don't forget to join our Private Facebook page. The page is created to share your work, pitch your services and learn from other experienced bloggers!
---
***We would like to note that this post and most posts on our blog may contain affiliate links. This means that if you purchase something that has an affiliate link, we will get a commission from it. Not all items recommended on our site are affiliate links. We only recommend items that we have used and tried. These items have brought us much success and we highly recommend them to you in order to be successful. Thank you for your trust!
17 Creative Ways to Make Money From Home for Extra Cash