Last Updated on November 30, 2016 by NandiNN
Online Surveys, can you really make money from them? Since our blog is all about making money and finding different ways for our readers to make money, we did a bit of research. At the beginning of the month, I subscribed to a few online surveys to see which ones were legit. Now I am well on my way to earning $100 from participating in online surveys. And the bonus tip is that they are free to join and easy to do. You are not going to make millions of dollars from these online surveys, but a $100.00 a month is pretty neat. Just think of that purse or brand new pair of heels?
In order to make several dollars like we are, you need to sign up to a few online surveys. I wouldn't go crazy with them just because of the daily emails they send. I am not big on receiving so many emails per day. But that $100 a month sure does sound nice. The work is completely easy and you can complete the surveys on your laptop or mobile. Some online surveys cannot be done on mobile.
Earn an extra $100 with

Online

Surveys- Other bloggers are doing it too!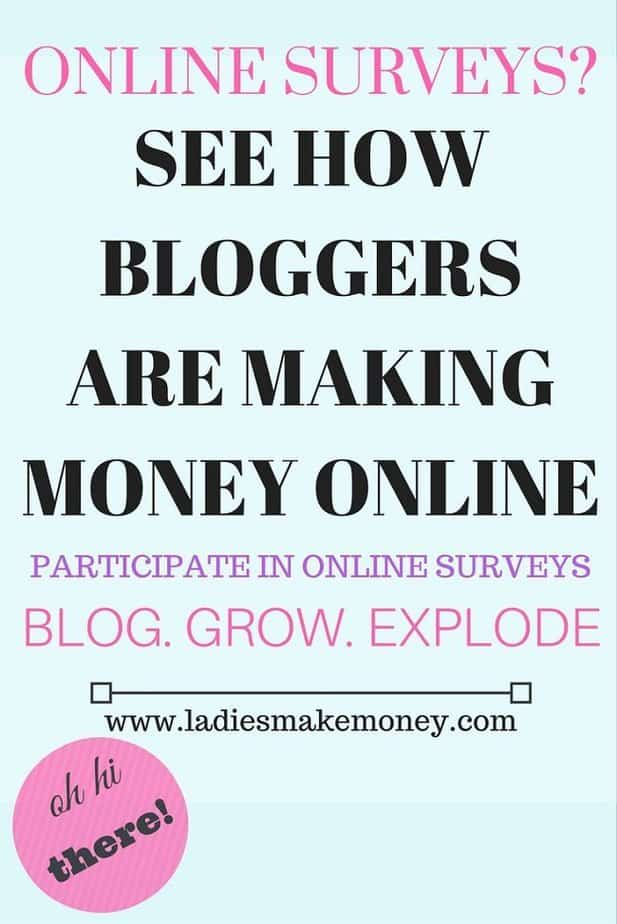 If you are interested in pursuing this type of side hustle, then sign up for a few more online surveys. The reason why is that they sometimes only send a few surveys per month. Some send multiple times a day. The more online surveys you sign up too, the more money you can make online. I can see some making as much as $500.00 a month.
I am going to recommend the few that I love and use. I found them to be legit and extremely easy to use. If you are going to research other online surveys, just make sure that they are legit. Here are some signs you should watch out for.
If they asking you to provide your credit card. Why would they want that if they should be paying you

.

Run from this. Probably a scam.

If they require a signup fee up front. Any company that is asking you to signup for a fee first before participating is going to be on my radar. I do not trust these and I would stay far away from them.

If they promise that you can make millions, then they are probably fake. Most online surveys pay an average of $2-$50 per survey. Some even $100. But they only send a handful a week, that would not make you millions.
You may want to read these articles:
I will outline what online surveys I am currently taking and seeing results with. If you would like to give it a try then go ahead. It's absolutely FREE to join and you wouldn't be losing much, except for a few minutes per day.
SWAGBUCKS
This one actually provides you with gift cards you can redeem such as Amazon gift cards. You get to have options on how to redeem points so you are not stuck only doing surveys. Gift cards are awesome to give away as gifts or purchase something for yourself. 
You can sign up by using my referral link and get $5.00 as a bonus start. 
INBOX DOLLARS
This one does take a while before you can even make $20.00. But you can make the money in a variety of ways such as playing games, trial offers and taking surveys. Like we mentioned the more surveys you sign up for the better. Fill out your profile as honestly as you can and you will receive surveys depending on your status. 
You can start completing surveys and more here! 
Remember all the referrals we are suggesting are completely free to sign up. Don't ever pay for any of these! 
ANGUS REID FORUM
Angus emails you multiple surveys a day, you can easily earn $50.00 with it. It is a  Canadian online research community and you complete surveys on subjects from politics to products. Share your views with Angus Reid, and get rewarded for it. I did one about a radio station that I loved listening to and guess what? I enjoyed the process of filling out the survey. With the number of surveys they send you, $50.00 can easily be made. 
Join Angus Reid online survey here! 
CASH CRATE
This is another survey that you can easily make $50-$75 with. I enjoyed taking surveys with Cash create. You make money by completing offers, taking surveys and shopping online. If you are a big online shopper, consider joining this program. It's mostly for US citizens and the Canadians only get a few surveys a week.
You can sign for cash crate online survey here! 
INSTAGC
Another online survey that focuses on gift card redemption. You earn points by participating on online surveys. They also offer bonuses from time to time. Points are extremely easy to earn.
You can sign up for InstaGC here! 
What surveys will you be joining? Are you part of any surveys we should know about?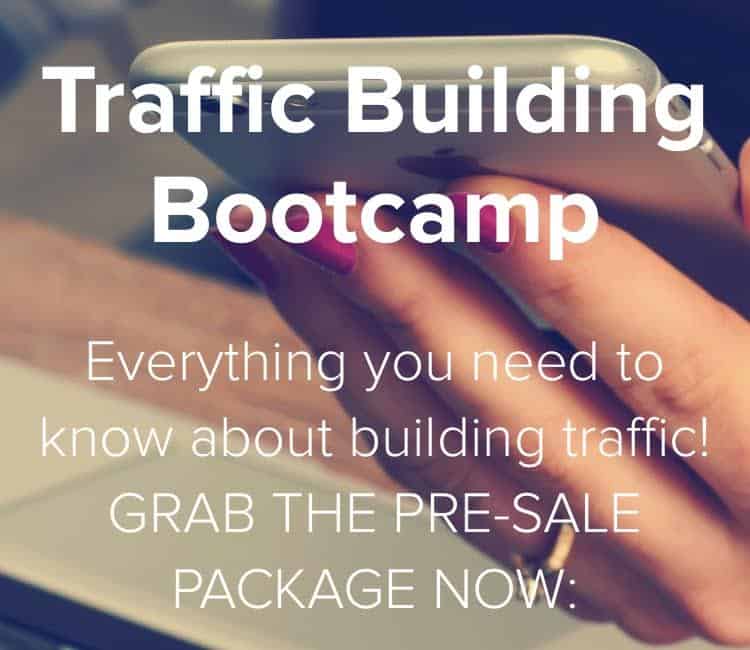 PS: We have an amazing course for bloggers on how they can increase blog traffic in order to start making money online. If you are looking at making $2,000 from ads per month, you need about 30,000-pageviews to 100,000 pages views for great companies. You don't want to wait for months to get that much traffic. You can be on your way to success today! Read more about this amazing course here! 
If you enjoyed our blog we would like to have you join  our email list and receive weekly money-making tips, you can join now! Don't forget to join our Private Facebook page. The page is created to share your work, pitch your services and learn from other experienced bloggers!
---
***We would like to note that this post and most posts on our blog may contain affiliate links. This means that if you purchase something that has an affiliate link, we will get a commission from it. Not all items recommended on our site are affiliate links. We only recommend items that we have used and tried. These items have brought us much success and we highly recommend them to you in order to be successful. Thank you for your trust!