Last Updated on March 16, 2020 by NandiNN
Are you struggling to get your blog found among the millions and millions of other blogs? If no one knows you exist, then you will hardly get any readers or traction to your site. The key is to get your blog found organically in search engines rather than constantly promoting it. The secret to this is proper SEO (Search Engine Optimization). This is the best way to get your website and blog posts found on search engines such as Google, Yahoo! and Bing! If you want to get your blog SEO ready, keep reading below. This is a girls guide to Blog SEO, no technically words will be used.
Before we get started, we would love for you to join our growing Facebook group right here! You can also join our Pinterest group by scrolling to the bottom of this page! If you are looking for guest blogging opportunities or if you need a personal affordable coach to take you from A-Z, we can help you. Get the details right here!
Back to Blog SEO, why would you want to be found on search engines? The answer is simple: To get traction, grow your email list and make money online (if you are monetizing your blog). If you are looking for a simple and easy way to monetize your blog, check out- 5 Side hustles you can start today.

If your blog is on the 3rd or 5th page or worse, the 20th page? None of your potential readers are really going back that far searching for you! This mean no page views, no subscribers, and no income. Most people typically stop their searches on the first page and MAYBE the second page. This is where you want to be. Aim for the first page of Google.
A Girl's guide to Blog SEO- How to use SEO to grow your Blog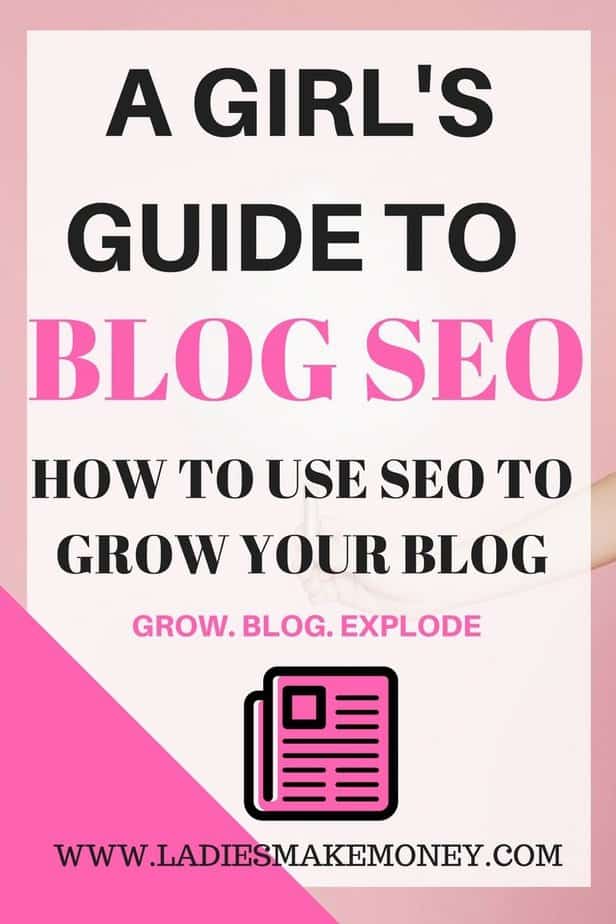 Your Blog SEO is extremely important especially if you are trying to monetize your business. Blog SEO is not as easy as it looks or sounds. They are different components to your blog structure that will help you with optimization and ensure your blog SEO is top notch!
So how can you ensure that your love affair with Google is on point and that you are ranking high for the post you just wrote?

KEYWORDS
Are you using keywords the proper way to ensure your blog SEO strategy is on point? Keywords is what will make or break your search engine rank or reduce it. You need to use keywords that are specific to what you are trying to rank for. If your readers want to know more about increasing blog traffic, or where to find a particular make-up foundation, make sure your keywords target these searches. How can you know exactly what people are searching for? I use a tool called "Google keyword planner" to help me with this.
In my course, "Traffic Building Bootcamp", I show you exactly how to use this tool, how to see what keywords your competition is using for their blog SEO and how to figure out exactly what keywords to use once all the options populate.

NOW WHAT? YOU HAVE YOUR KEYWORDS
Now that you have an idea of what keywords you will use for a particular blog post, you need to add them to your blog content. You need to be strategic about where you add them in order to rank for Google. Your blog SEO relies on proper placement of your keyword to properly get crawled and ranked for by the search engines.
You might also be interested in: How I increased my blog traffic to 6000 in just under 2 months!
Where should you use your keywords? Let's say you are planning to be blogging about "Blogging Tips"? You want to ensure the following places have your keywords.
You blog title – "The Ultimate Guide to great Blogging Tips"
Your blog URL should contain the keyword – http://www.xyz123.com/blogging-tips
The first paragraph of your blog should have your keyword – "Today our blog will be focusing on great blogging tips tactics you should be implementing."

Use the keywords in a few places in the body of your blog post (5-6 times depending on the length of your post. Use it a bit more if you have a longer post. I like to use it once for every 150 words I type).

Use it on your sub-heading H2 and H3 at least once

Your graphics and photos should also have your keywords. Name your graphic blogging-tips.jpeg instead of 12344.jpg. Don't forget your alt-tag.
Do you think you can handle your blog SEO with these easy tips? If you want to take it further, join our "Traffic Building Bootcamp"!
PROPER LINKS
If you want to succeed with blog SEO you need to ensure you are adding links to your blog. Google LOVES this. This means you should be adding some links to other bloggers when appropriate, add links to your old posts like we did with this one. I typically add a little blurb saying "you might also like this post"- within my actual blog posts. This will also encourage readers to stay on your blog longer. Do you have broken links within your posts? These are links that no longer exist and they happen a lot if you use affiliate links or link to other sites. The destination link might have changed. Use 301 to redirect links or delete them. These links will hurt your SEO.

SPEED UP YOUR BLOG
In order for your blog to be SEO friendly, it needs to load a lot faster. Things like images and PDF attachment reduces your blog load time drastically. Having lots of plugins can also slow down your site. Clients will not stay on your site if it takes them a long time to connect your site. Ensure your images are reduced before loading them onto your website. Grade your website and watch your speed here!
BLOG CONSISTENCY
How often you blog will also determine your love-hate relationship with Google. If you blog once in a blue moon, just because you want to, Google won't send readers your way. Get your blog SEO friendly by having some sort of blogging schedule that you keep up with. For example, I blog 5 times a week but planning on cutting this short to 3 times a week by January. I was trying to load up my blog archives so that Google can rank older posts as the year goes by. By January I will have enough content on my blog which will all be well optimized.
Update: I am currently blogging 3 times a week.

If you plan on Blogging once a week, pick a day and stick to it. Just have a consistent schedule. Your readers will thank you for it. They want to know when to expect new content from you. If you blog on Mondays and then one day you decide to move to a Wednesday, they just won't keep up with you. Which is bad for your blog SEO in the long run as you won't get return visitors.
You might also like: See how this blogger went from zero page views to over 200 thousand page views per month
Plan your year in advance, get a FREE copy of your blog planner below:

OPTIMIZE YOUR BLOG FOR OTHER DEVICES
Is your blog mobile friendly? Ensure that your readers can properly read your content on mobile devices, tablets, and other gadgets. If not, you are losing out on those readers. I was just looking at my Google Analytics today and 79% of people landing on my site are using cell phones. That is crazy! I mean I use my phone all the time but I like the idea of reading a blog from my Surface Pro 3. This just shows that my site needs to be a 100% mobile friendly otherwise I will lose out on those readers.
That's all we have for you today! Tell us what other SEO tricks you are using to ensure your blog is SEO friendly? If your blog is not SEO ready, make a few tweaks to get back on point. A blog SEO post will help you in the long run to secure organic traffic. We would love to hear from you now!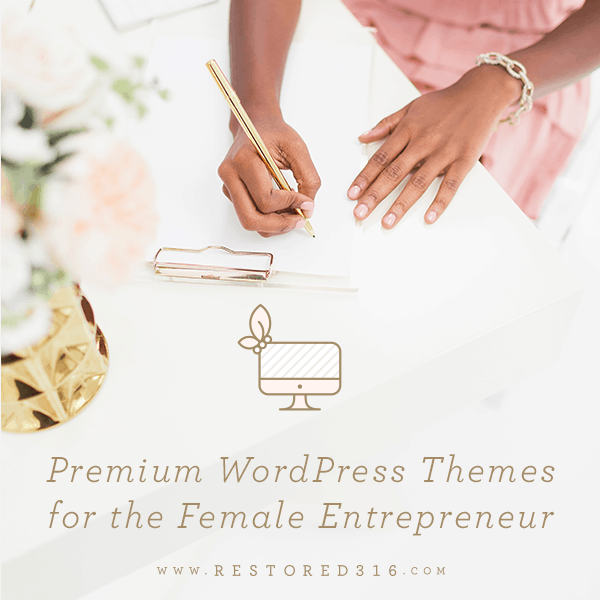 If you enjoyed our blog SEO tips, we would like to have you join our email list and receive weekly money-making tips, you can join now! Don't forget to join our Private Facebook page. The page is created to share your work, pitch your services and learn from other experienced bloggers!
---
***We would like to note that this post and most posts on our blog may contain affiliate links. This means that if you purchase something that has an affiliate link, we will get a commission from it. Not all items recommended on our site are affiliate links. We only recommend items that we have used and tried. These items have brought us much success and we highly recommend them to you in order to be successful. Thank you for your trust!