Last Updated on June 17, 2020 by NandiNN
The Cheapest Way to Move
Thinking of moving? Here are a few ways to save money when moving somewhere new.
Moving to a new city can be an exciting time in your life.
This can be the perfect opportunity for you to experience new things in a new place with new people. Moving can also help you turn over a new leaf faster and easier.
But on the other side of the coin, moving can also become the reason why you'd face financial challenges and bankruptcy.
This is a possibility even if you're working with city movers for hire.
If you're not careful enough, moving to a new city might cause you to pay for unplanned expenses which can cause you to break the bank – and as a mover, you don't want that to happen, right?
Before we get started on how to how to save money when moving, we did want you to follow us on Facebook for more awesome ideas on saving or making more money. You can also follow us on Instagram for more tips.
We also wanted to take the opportunity to let you know that we use Affiliate links on some of our blog posts. This means that we could make a commission if you click on an affiliate link and purchase something. Read our full disclosure and blog policy for more information.
Moving with no money? Is that even possible?
You can never move from one location to another without money. You'll need money to buy your packing supplies, pay movers from NYC and gasoline for your own car.
To steer away from experiencing any financial crisis because of the move, take note of the following money saving tips: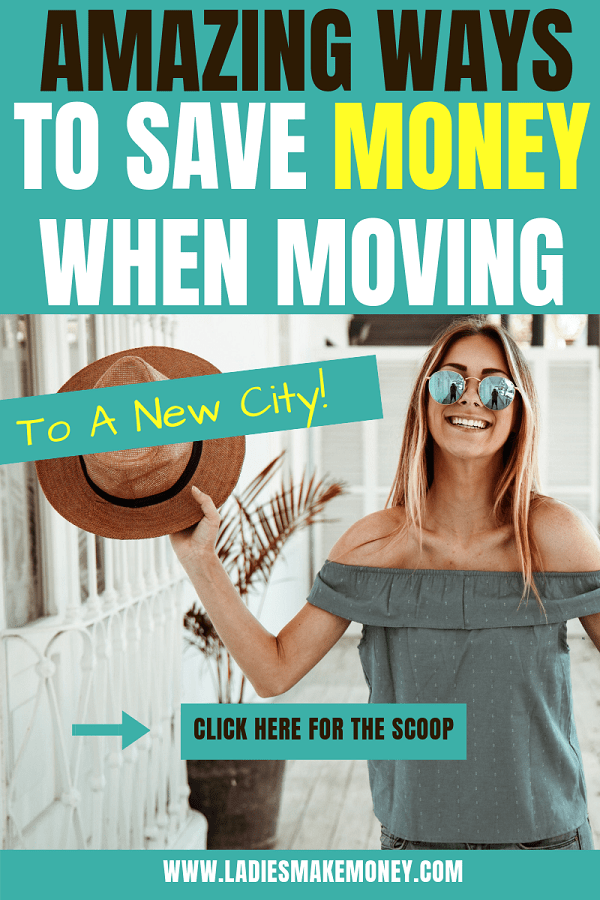 Create a moving budget
Creating a budget is one of the most important things you should do before moving. Think about starting a budget to accommodate all your moving needs.
Depending on where, when and how you're going to move, you should prepare an appropriate budget for it.
For example, if you're planning to hire movers to help you out, you might need to prepare a larger amount since you need to pay professionals for their services.
You also have to consider the distance of your move and the number of valuables you're bringing.
While you're at it, don't forget to include a budget for emergencies, too. You can never predict what will happen on your moving day, so it pays to be prepared.
Related:
17 Brilliant and Free Monthly Budget Template Printables to use
How Living On a Tight Budget is not a bad thing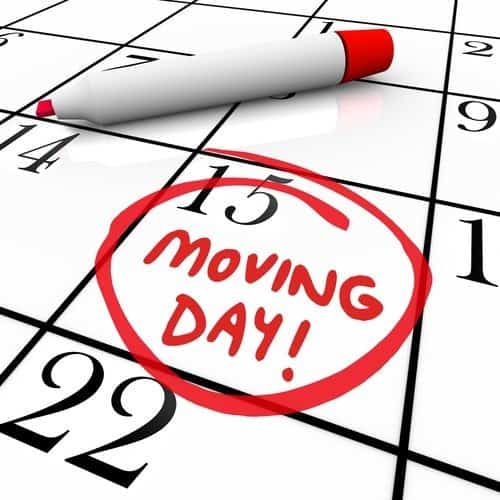 Sell what you don't need
Sorting out all of your valuables and deciding which to use and dispose of can be time-consuming and tiring.
This is especially true if you're planning to bring a lot of valuables to your new home.
To save time and effort, sell what you don't need.
Schedule a day in your week to go through all of your possessions and decide which among these are still usable and which ones should be disposed of.
For items which you should dispose of, sell these in a garage sale.
Doing this is an easy way of saving yourself from packing unnecessary junk while saving money at the same time.
Carefully pick a neighborhood
The neighborhood where you're moving plays an important role in your long-term financial status.
If you choose to live in a neighborhood which is too expensive for your income, you'll end up being in debt.
Recovering from this kind of financial woe can be challenging and could last for years.
You can avoid this from happening simply by carefully picking the neighborhood you decide to live in.
As much as possible, pick a neighborhood which has your basic necessities with a price tag you can afford in the years to come.
Give up a habit
Regardless of what you do for a living, you surely have a habit.
You might love to shop for new clothes after a tiring week at work or smoke occasionally when you're stressed.
Determine what your habits are and slowly give up one of these.
This might require discipline and time, but for sure, the rewards will be worth it. And yes, this can be very challenging at first but there's always a way – you just have to think about the long-term benefits of your efforts.
Related
11 Online Shopping Hacks Every Girl Must Know to Save Money
11 Genius and Effortless Ways to Get Rich Quick
Create and sell products
Running a small business is one of the most effective ways to earn and save money.
It allows you to do things which you're passionate about and make money from it.
If you're leaning towards this direction, assess what your goals are. You might be someone who loves baking or doing DIY projects.
You can start by taking pictures of your products and posting these on your social media profiles for sales.
Slowly, with the right marketing strategies, you'll be able to gain customers who can help you provide a steady income.
Ask assistance from friends and family when moving
Moving to a new city can be tough, but it can also be fun and cheap when you're doing it with your friends and family.
If you're planning to move within a limited budget, forget about hiring professional movers – call your friends and family and ask for their help.
You can have them come over to your house and help out declutter your home, pack your valuables and even look after your children and pets during the moving day.
Not only will this become a great opportunity to bond but this will also help you save a lot of money, as well!
Finding ways to save money when moving requires you to use the resources available to you. Ideally, resources that are free.
Don't buy unless you've settled in
Many homeowners love the idea of decorating their own space – and moving to a new house can provide a white canvass for these homeowners which makes it very tempting for them to buy different pieces.
If you want to save money when moving to a new city, make sure that you don't commit the same mistake.
By all means, you're allowed to buy new pieces of furniture or appliances for your new home, but it's best if you do it once you're settled in.
Once all of your valuables are arranged, it'll be easier for you to determine which needs to be purchased.
Doing this will also prevent buying items which can't be used or items which are mere duplicates of your current possessions.
Your Finances Are Essential When Moving
Many homeowners dislike the idea of moving.
Aside from the tasks required for the move, they also have to make drastic adjustments once they arrive in their new homes.
They have to change their daily routines and lifestyle just so they can live comfortably.
If you want to make this adjustment easier and faster, save as much money as you can.
When you're financially stable, you'll have the resources to cope after moving to a new city!
**Guest Post submitted by Road Way Moving. Images provided by Road Way Moving.
If you are looking for other amazing lifestyle tips, find them here!
If you enjoyed our blog we would like to have you join our email list and receive weekly money-making tips, you can join now! Don't forget to like the Facebook page. The page is created to share your work, pitch your services and learn from other experienced bloggers!
---
***We would like to note that this post and most posts on our blog may contain affiliate links. This means that if you purchase something that has an affiliate link, we will get a commission from it. Not all items recommended on our site are affiliate links. We only recommend items that we have used and tried. These items have brought us much success and we highly recommend them to you in order to be successful. Thank you for your trust!
7 Amazing Ways to Save Money When Moving To A New City