Last Updated on July 13, 2018 by NandiNN
Digital transformation has contributed to a steep growth in the economic prosperity of a developing nation. The key economic driver has simplified most tedious tasks and enables ubiquitous connectivity. Technology is simplifying every aspect of human life.
Aspired to leverage this opportunity and to concoct a business model, tech-savvy entrepreneurs started to develop customer-friendly eCommerce platforms. They simplified the whole process, that one single signup and you own an ecommerce store.
The strategy to build a customer-oriented eCommerce platform has transformed into a safe haven for a lot of entrepreneurs to kick-start their digital journey. Almost all e-commerce service providers offer more or less the same. Every service provider with their own unique features and add-ons to get the customers attention. The competition is so fierce that a 15-day trial store is a given.  
As an entrepreneur, you may have multiple skill sets, but building and maintaining an online store may not be your cup of tea. It requires strong technical skill sets in web development in order to make a profit. So how do you promote an e-commerce store to make a profit? 
Related:
Find out how this blogger makes over $50, 000 with an online store. 
Before we get started on to promote an e-commerce store, we would love for you to join our growing Facebook group right here! You can also join our Pinterest group by scrolling to the bottom of this page! If you are looking for guest blogging opportunities or if you need a personal affordable coach to take you from A-Z, we can help you. Get all the juicy details right here! Have you seen our brand new shop! 
How to select an e-commerce service provider
Selecting the right platform provider plays an important role in determining the online success. Consider that you want to scale your online business, and suddenly realizes that the platform has set limitations to scale. Doomed, isn't it?
Migrating from one platform to an another will a troublesome experience. So, it's important that your online store should be built on a reliable platform.
A pre-build e-commerce platform from Shopnix, Magento, Shopify, Etsy, Wix, BigCommerce, etc may seem quite appealing for you than to pool a huge sum and then maintain a dedicated team to manage your website. Spending your scarce resource at the initial stage may not be a feasible solution.   
If your investment is limited and you are trying to get a store upend running with the least technical skill sets required, I suggest you partner with an ecommerce platform provider. These pre-built e-commerce stores can act as a one-stop shop. These platforms provide you with everything you need to sell online.
They also make it extremely easy to promote an e-commerce store. 
The platform is a one-time investment. Unless you decide to add multiple paid features or to move a to an advanced/ premium package. Check the plans available. Wethers it's a subscription model or a one-time payment. You need to make sure that it falls well within your budget.
Keep in mind you might need marketing dollars in order to effectively promote an e-commerce store.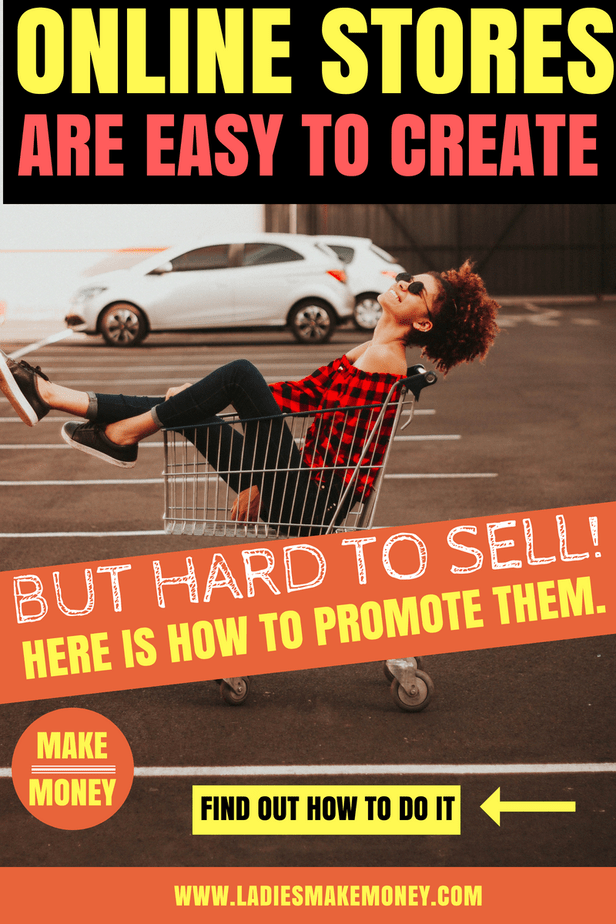 Look for what you need, not what they sell?
As all of the above-mentioned platform providers gives a 15 day trial period make sure that you will invest the right time in selecting the best one. Create a trial store on all these platforms and try to set up an online store you portrayed in your mind.
Explore all the options available, make sure that the theme you selected provides everything you need, whether its an option to customize the product page, or to appeal to the customer's needs and sell online. Make sure the platform select has the tools required to easily to promote an e-commerce store. 
When starting a digital venture you need to set the expectations right. Before you draw your credit card, confirm that the platform has every feature that you needs to sell online. Also, talk to the support team and get things clarified. For eg, ask the support team about the scalability of the platform, how secure is the layout, how individual paid features are going to help market your product, etc.
Navigate to the review section and check what people are talking about the business entity. Follow them on social media. Once you are confident that it's a reliable platform to start with, go for a paid version.
If you are planning to hire a web developer, make sure you have done your brainstorming and have a draft that details what is required. What is the scope of the project and how the final version needs to look?
Note:- Your digital venture requires a lot of hard work to get converted into a recognized brand. Make sure that the platform you select will not compromises your effort and time. Also, be prepared to handle the limitations (every platform has its own limitations).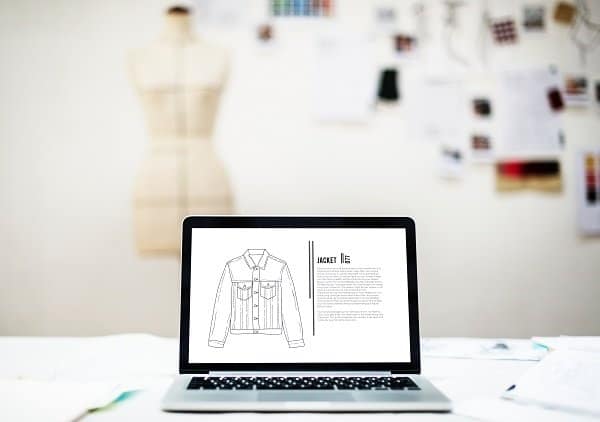 E-Commerce stores are easy to create, But hard to sell
Allow me to demystify this statement and show you how to promote an e-commerce store for profit. 
Now we know that with digital enabled technology it's easy to set up an online shop. The challenge comes when your virtual store doesn't transform to a business model that generates revenue. All your effort was to create a customer-friendly e-commerce store that promises to generate a lucrative income.
Now, after six months you realize that there was not even a single sale that came through your online shop.
Do a small search on Google. Trigger a search query "Buy apparel online". You will be overwhelmed with the kind of online competition. There is quite a good no: of business entities competing for the keyword "Buy Apparel Online".
Everyone in a race to get the maximum traction out of this digital media. The increasing competition is creating a saturated market. Making it harder for startups to get a brand visibility.
Often the products you sell are available on marketplaces like eBay, Amazon, etc. 
Consider you are selling electronic gadgets. Don't you think you are competing with Amazon? Amazon too sells electronic gadgets. For a consumer the basic question will be, Why should I buy from an unknown business entity, rather when the same product is available on Amazon. People are more prone to buy from stores that are known to them.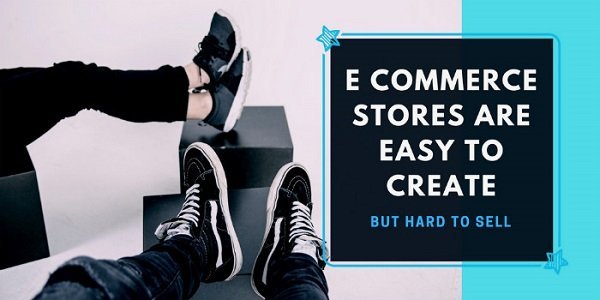 Related: 
7 Reasons you need to start a Shopify Store for extra money
Most Important Visual Elements Required for a Successful Blog
How to build a Strong Brand Reputation as online Entrepreneur
Trust plays an important role in commerce
People buy from websites they trust. A recognized brand gives people 100 reasons to trust them. At the same time, a not so familiar business entity is viewed with a pinch of a muddle. In case of a poorly designed virtual shop, the confusion is elevated when people interact with the website.
Let's take an example, Consider you decide to buy a handbag online. Jumped straight to your mobile and triggered a search for buy handbags online. Clicked the first link that appeared on Google SERP and the link redirected you to land on an eCommerce store that sells apparels online. The second you tried to interact/ navigate on the online platform you got an error saying the page is not available.
Let's say you decide to do an in-site search on the website, let's say you are fond of Gucci. You made a search for Gucci and founds that there are only 5 products listed under this brand category. What would be your first impression? Hey, the online store doesn't provide enough option to their customers, or they failed to source enough products. Either way, it creates a negative notion among customers.     
Make sure that your virtual store is designed in a way that invigorated a sense of credence among customers. You store is your digital identity, make sure that the online visitors will be able to navigate and convert with ease. A good website ensures a safe and secured online interaction.
When a visitor gets confused or perplexed it becomes hard to sell online this makes it hard to promote an e-commerce store. People should find value in what you are offering. The online world is an open marketplace, we have a lot of options available. For a newbie entrepreneur, it's often a Me vs Amazon scenario. The value you provide should be greater than what any other business entity in the same domain offers.  
How Can you promote an e-commerce store? 
Your digital presence could profoundly influence your online traction. A meticulously planned and strategically designed marketing plan can inspire a greater no: of the audience to engage with your virtual store. Investing money in channels that are non-productive could lead to diminution.
Your ecommerce marketing strategies should be highly targeted to the niche segment you planned to cater. The digital epoch is encompassed by oversaturated markets, and most startups are struggling to stay afloat. Your skills in identifying the key performance indicators, and your decision to pivot your strategies could become the key factor that determines the success of your online venture.
Top channels to promote an e-commerce store
PPC:- PPC (Pay Per Click), is a great strategy to drive instant traffic to your website. It's the best way to promote an e-commerce store. Pay per click enables a business entity to bid for specific keywords and rank for those keywords on SERP (Search Engine Results Page).
This marketing channel should be used sagaciously. A witless effort made to fabricate a PPC campaign can cost the business entity in huge sums. The ideal strategy would be to create a keyword matrix and select keywords that primarily falls in the decision stage. Also, the campaign monitor needs to optimize the PPC campaigns to get the best possible ROI.
SMM:- SMM (Social Media Marketing), social channels like Facebook, Instagram, Pinterest, and Twitter are widely used by business entities to position their brand among the target customers. It is another tool you should use frequently to promote an e-commerce store.
The study conducted by Mediatrix suggested that on an average a person daily spends around 40 minutes on Youtube and 35 minutes on Facebook. Wow, that's a striking data. It clearly shows that why a business entity needs to position their presence across platforms were people actively engage.
SEO:- Search Engine Optimization, SEO is a great channel that a startup should look for. SEO helps a startup business entity to organically rank on SERP which is ideal when you want to promote an e-commerce store.
Instead of paying Google and rank, with SEO a business entity can rank organically. The main drivers of SEO are high-quality articles, quality backlinks, and website optimization. SEO is a long-term strategy. When done right SEO will help drive quality traffic to your website.
Parting Note:-
Technology could simplify the process of how you can effectively promote-an-e-commerce-store, at the same time it opens a new realm for competition. Business above technology needs to be the new mantra. Your zest to bring something of a novelty to the market should be the key driver.
As an entrepreneur one needs to know the importance of setting smart goals. In a dynamic world, providing an omnichannel marketing experience is the key to success.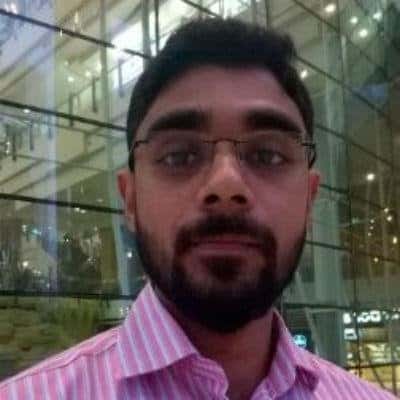 Nishant is a digital marketer by profession and blogger by passion. Currently, Nishant works for a leading eCommerce platform provider "Shopnix". Nishant takes pride when it appears, that his online expeditions are adding value to people, and delighted when it touches people's lives and help them build a career. Nishant thrives to stay update on topics related to the digital marketing, and technologies that are revolutionizing the world. Inbound marketing is one of Nishant's forte.
Check out other amazing Blogging tips right here. 
If you enjoyed our blog we would like to have you join our email list and receive weekly money-making tips, you can join now! Don't forget to join our Private Facebook group. The page is created to share your work, pitch your services and learn from other experienced bloggers! Our Blog Policy can be found here. 
---
***We would like to note that this post and most posts on our blog may contain affiliate links. This means that if you purchase something that has an affiliate link, we will get a commission from it. Not all items recommended on our site are affiliate links. We only recommend items that we have used and tried. These items have brought us much success and we highly recommend them to you in order to be successful. Thank you for your trust!