Last Updated on July 13, 2018 by NandiNN
Let us focus on how you can build a strong brand reputation as an online Entrepreneur and why it is crucial for your business. In the past, maybe there was a time when you could simply create an awesome product and increase your revenue.
Unfortunately, these times are long gone.
The number of businesses similar to yours is constantly growing and, to stay competitive in the ever-rising online world, you need to build a trusted and influential brand.
Still, building an impeccable brand image is not simple at all and, to do so, you need to have a solid plan.
Here are a few steps you should take in order to build a strong brand reputation that matters.
Before we get started on to build a strong brand reputation for your business, we would love for you to join our growing Facebook group right here! You can also join our Pinterest group by scrolling to the bottom of this page! If you are looking for guest blogging opportunities or if you need a personal affordable coach to take you from A-Z, we can help you. Get all the juicy details right here! Have you seen our brand new shop! 
Build a Personal Brand: Tell your Customers who You are
Today, to succeed in the overcrowded digital ecosystem, you need to humanize your brand.
Let's take an example of Gary Vaynerchuk, the founder of VaynerMedia. Describing him as an influencer is not enough. He is more of a social media star, half man, half brand.
But, how do you become such a prolific personality in the landscape where everyone wants to be a star?
The answer is simple- you need to work on your personal brand. You will need to build a strong brand reputation in order to succeed. 
Put simply, you're an online entrepreneur, so your target audience is probably familiar with your name.
And, you need to turn this fact to your advantage.
Personal branding is all about finding a way to express your personality and control your narrative. Most importantly, it's about having control over your target audience's perceptions of you as an entrepreneur.
And, to achieve all this, you will need the following:
Have a personal website. Your personal website serves as an extremely powerful online portfolio. It's a proof that you know what you're doing and, most importantly, that you're killing it.
Start with your domain name. Use your name as your domain name, as it identifies you as a person behind your site and boosts your visibility online.
Establish your social media presence to connect with your audience. Use Facebook to engage wider audiences, Twitter to become a thought leader in your niche, Instagram to motivate, and LinkedIn to make valuable connections and get in front of the leaders in your industry.
Blogging is imperative for building a personal brand. It gives you the opportunity to establish your own, recognizable language, tone, and voice and use them to tell your story. Storytelling is one of the most powerful ways to build a narrative around your personality and grab your target audience's attention.
Build your loyal fanbase. Without them, none of this would make any sense. Be it your site or social networks, find the most effective platform to influence your followers and make sure you tailor your messages to them.
The message needs to speak to them directly if you wish to build a strong brand reputation.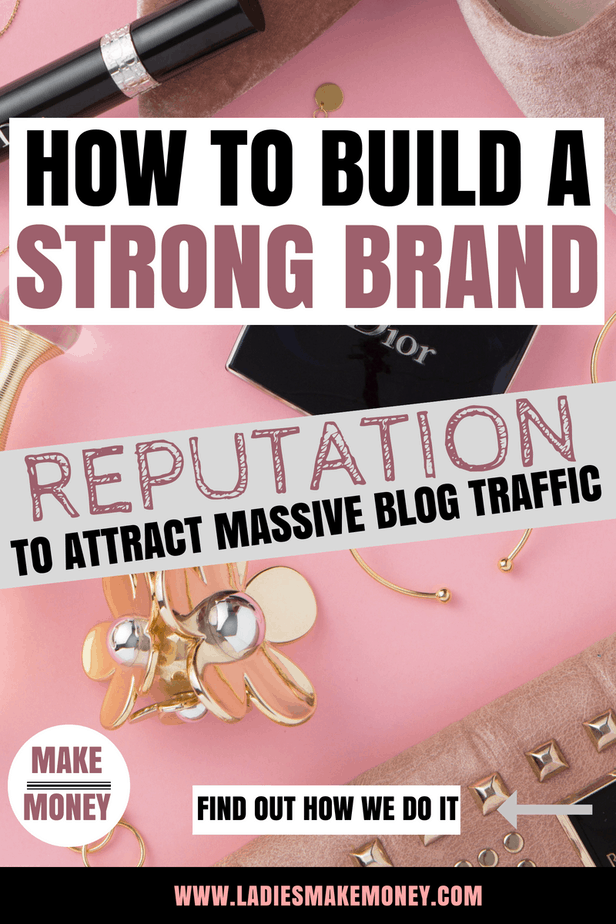 You might also like:
Why you need a social media Marketing and content Calendar 
I guarantee this will increase your website traffic
How to start a $2,500/ Month Side Business in Blog Flipping
Give your Business Uniqueness and Identity
To get your customers to choose you over your competitors, you need to prove that you're worth their attention. You need to position your brand as authoritative, relevant, and trusted.
And, here are a few statistics you should have in mind.
A responsive design + SEO= better Google rankings
Google still drives most of the traffic to your site. So, to reach out to the right people and be visible to them, you need to play by its rules.
First, in this mobile-first era, make sure your website design is responsive. Google has launched its mobile-first index, meaning that it now observes the mobile version of your site when indexing and ranking you. And, if your site isn't mobile-friendly, your rankings will suffer. This is why you need to make sure you hire a digital agency that focuses on user-experience and mobile-friendly design. 
Second, to rank well, you need to optimize your site for search engines. This means doing keyword research, optimizing your site elements and content for these keywords, leveraging different link building practices, and measuring numerous KPIs to assess your online performance.
Ranking well doesn't only improve your visibility. The fact that Google decided to rank you high in the SERPs also boosts user experience and indicates that your site is a quality and valuable source of information.
Create relevant content to position yourself as authoritative
Just like your personal site, your company's site needs to have a killer blog. This is where your visitors can find non-promotional content tackling the major trends and issues in your niche. And, if you manage to share the content that is industry-specific, interactive, and educative, people will start to see its value and share/link to it regularly. This is the most effective way to build a Brand reputation. 
It is also probably the most organic and powerful way to boost your online visibility, skyrocket your rankings, and finally become a valuable source of information.
Transparency is a Key Piece of a Puzzle
For your target audience, making smart buying decisions is now harder than ever. There are a plethora of similar brands, offering similar products and, to separate the wheat from the chaff, they cannot rely on branded content only. They're looking for unbiased answers and that's why they trust other consumers' reviews more.
And, this is exactly what you need to provide them with. Here is how:
Keep your customers happy
Without your loyal customers, your business wouldn't exist. So, no matter if your goal is to attract new customers or retain existing ones, making them happy should definitely be your priority.
Make sure you answer their emails regularly if you wish to build a strong brand reputation.
Provide a real-time customer support on your site and social networks. Of course, you can automate these services by integrating AI-powered chatbots with these platforms and, in this way, ensure that your visitors will get the answers needed almost instantly.
Furthermore, having a brick-and-mortar office can work to your advantage. This way clients and customers can visit you, which boosts both their trust and your reputation. Serviced office like this one in Melbourne is a way to go if your business is in the market research phase and you are still not sure about the location.
Finally, you should listen to your customers' discussions on social networks if you want to build a strong brand reputation. And, with the help of social media monitoring tools, this process has never been simpler. Simply put, these tools will notify you whenever your brand or products are mentioned online, letting you participate in these conversations and give valuable feedback in real-time.

Stay on Top of your Stats
Like you can see, building a strong online reputation is about creating a strong company brand and humanizing it with your personal branding strategies.
Keep in mind that your online reputation is not something definitive. It's fluid, constantly changing and evolving. This is why you need to track the right KPIs regularly and make sure you redefine your branding strategies as your business grows.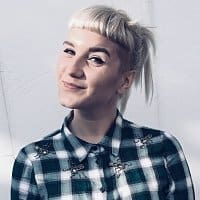 Lauren Wiseman is marketing specialist, contributor to bizzmarkblog.com and entrepreneur. She helps clients grow their personal and professional brands in the fast-changing and demanding market, strongly believing in a holistic approach to business.
We hope you enjoyed this post on how to build a strong Brand reputation. 
Check out other amazing Blogging tips right here. 
If you enjoyed our blog we would like to have you join our email list and receive weekly money-making tips, you can join now! Don't forget to join our Private Facebook group. The page is created to share your work, pitch your services and learn from other experienced bloggers! Our Blog Policy can be found here. 
---
***We would like to note that this post and most posts on our blog may contain affiliate links. This means that if you purchase something that has an affiliate link, we will get a commission from it. Not all items recommended on our site are affiliate links. We only recommend items that we have used and tried. These items have brought us much success and we highly recommend them to you in order to be successful. Thank you for your trust!