Last Updated on April 15, 2021 by NandiNN
Starting A Shopify Store
If you are looking to make extra income this year, you need to start a Shopify Store ASAP.
And you definitely need to get on it before the holidays come as you can make some serious side income with this side job.
If you have the talent, the skills or if you are just looking to make extra money working from home, this is the new side business to explore.
Before we get started on why you should start a Shopify Store, we would love for you to like our growing Facebook page right here! Be sure to follow us on Instagram here.
We also wanted to take the opportunity to let you know that we use Affiliate links on some of our blog posts. This means that we could make a commission if you click on an affiliate link and purchase something. Read our full disclosure and blog policy for more information.
Why start a Shopify Store? Shopify makes it easy to build an online store even for those that do not have the creativity or even things to sell online. Everything is given to you, and that's why we think that you should start a Shopify store as soon as possible. I am currently building my own store for my wedding business and I am really excited to share it once complete.
Reasons why you should Start a Shopify Store
They are so many amazing reasons why you should start a Shopify store, one reason is the simple fact that you can make some serious side income from it. If you are dying to make extra money from home then this is a nice side project to explore.
But let's dive deep into why you need to start a Shopify store today to make extra money from home.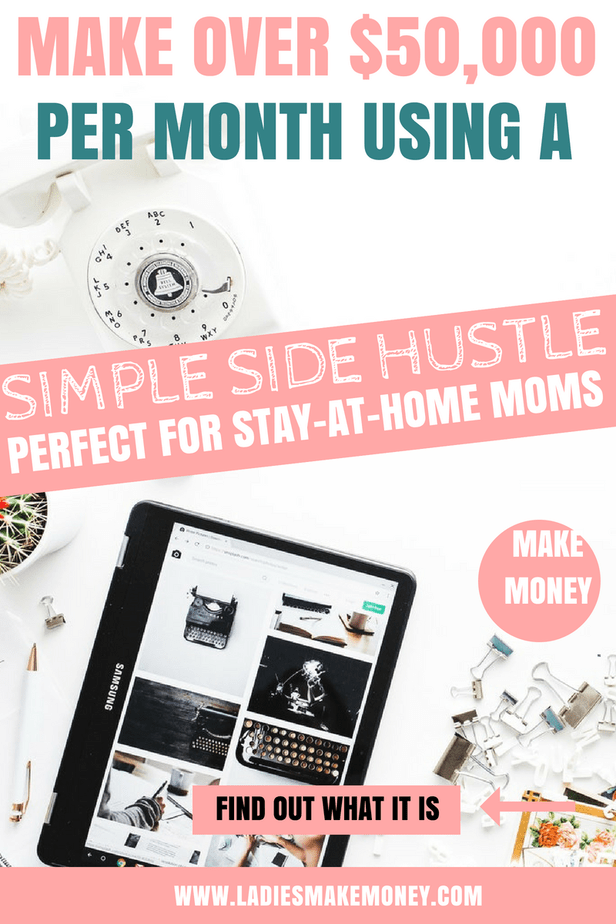 1. Explore a Side Hustle for Extra Income
If you are talented, crafty and have awesome inspiration, why not design something to sell. This is an amazing way to make passive income on the side. If you are not sure if your idea might work, test it out on Shopify first and see how it goes.
When Sarah Titus opened her Shopify store, she made over $50, 000 in her very first month. And she mostly designs and sells Printables. That is insane! The shop has now made her over $1.7 Million dollars in revenue in her first year owning an online store. Can we get an AMEN! AMEN…
You never know how much money you can make unless you try. We urge you to start a Shopify store this month.
2. It is easy to set up
Shopify makes it easy for you to set up your store fairly quickly. The store is professional looking which makes it easy to attract clients daily. You can also upgrade themes and styles depending on how you want your store to look.
In a matter of minutes, you can have a fully functioning store set up and ready to start making money. Get the 14-day free trial here.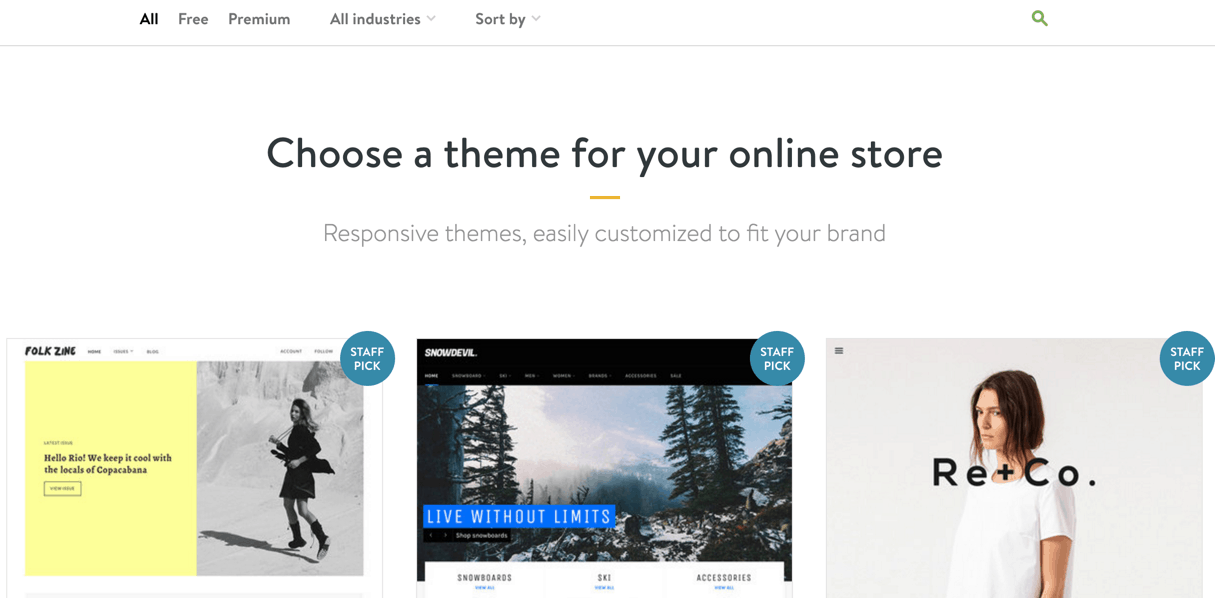 3. How to Find Products to Sell on Shopify
You can use the dropshipping route affiliated with Oberlo to find products to sell on your new Shopify Store. If you do not have products to sell on Shopify but you really want to make some money, you can go the dropshipping route.
Dropshipping is a business model which allows entrepreneurs to run their own online stores without ever managing inventory.
When a drop shipper sells a product in their store, they'll then buy it from their supplier, who will ship it directly to the customer.
You can read more about dropshipping here.
Shopify makes it easy for you to dropship.
4. Marketing and finding clients is easy with Shopify
If you are ready to start a Shopify store and you are worried about finding clients, don't. You can use social media such as Facebook and Pinterest to promote your store and products. Pinterest is huge when it comes to promoting your work.
With amazing graphics and images, you can attract thousands of clients on Pinterest to your store very easily. And it is all free to do.
Shopify is extremely credible with huge brands using Shopify every day. This makes it easy for everyday people to trust you.
Here a 6 Entrepreneurs that decided to start A Shopify Store
Celebrity star Kylie Jenner has her amazing store on Shopify. Kylie Cosmetics can be found in the store.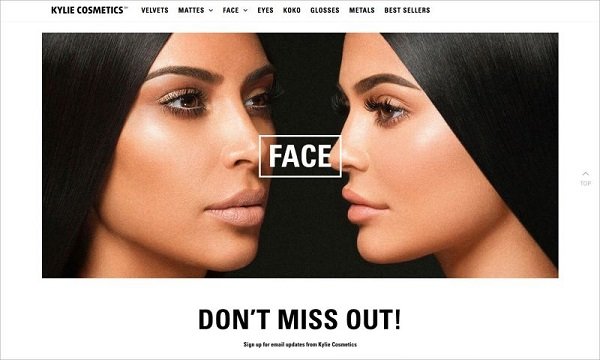 Tina Roth Eisenberg – A mom has a store on Shopify.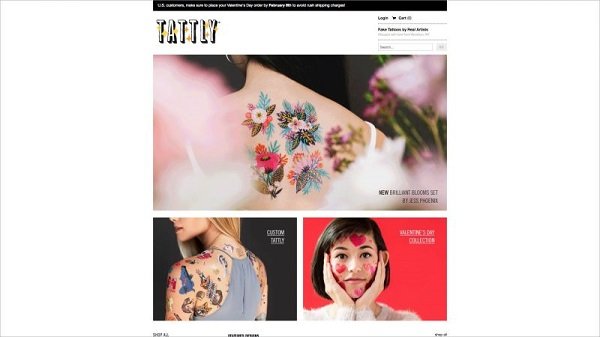 Lady Gaga's official store is on Shopify.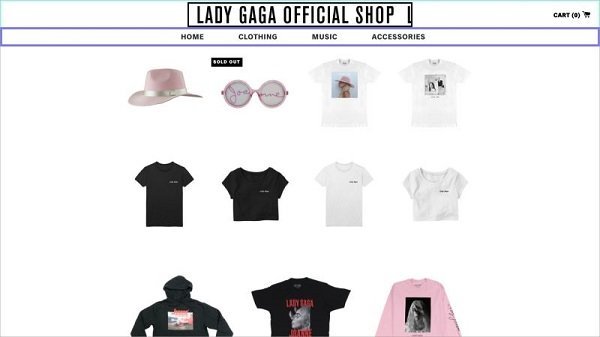 Kim Kardashian West – KKW Beauty is also on Shopify.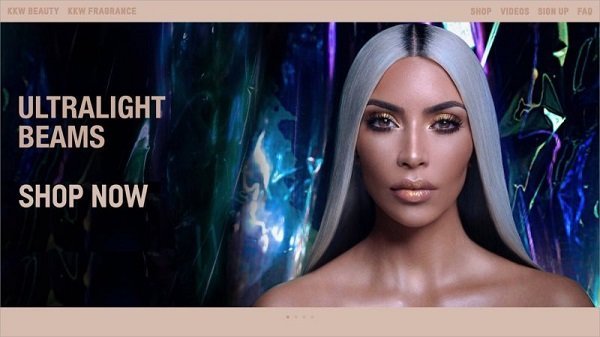 And Sarah Titus, a single stay-at-home mom, earned over $52, 060 in her first month selling on Shopify. That is insane. Check out her amazing Shopify store here.
Here is another Shopify owner that you should check out – Polka Dotted All things Boutique.
5. You are set up for success
With Shopify on your side, you will definitely be set up for success. Your side business is going to make money as long as you have a beautiful store – which you get and if you are ready to promote the hell out of the store you will make great money.
Shopify has over 600, 000 people utilizing its platform and over 1 Million users. If you want to join the rest of the team and start a Shopify store, then this is your chance.
6. You will own your own Side Business
If you start a Shopify store today, you will be a proud owner of a business that is amazing.
You can make all the profit, charge what you like and create and design products as you wish.
They are so many amazing people making money every day with their online stores and it's only fair you start one as well. 🙂
You can also add this to your resume, especially if your store is profitable.
7. No overhead of owning a Physical Store
The good thing about starting a store on Shopify is that it is all done online. You do not need to have a physical building with an inventory.
You can choose to have digital products or drop ship if you do not want the extra expense of owning inventory.
With everything done online, it makes it easy to promote and you do not need to pay rent or costs associated with owning a physical store.
Give Shopify a try today.
And there you have it, everything you need to know about starting a store with Shopify!
Other side hustles you might like:
If you enjoyed our blog we would like to have you join our email list and receive weekly money-making tips, you can join now! Don't forget to join our Private Facebook page. The page is created to share your work, pitch your services and learn from other experienced bloggers!
---
***We would like to note that this post and most posts on our blog may contain affiliate links. This means that if you purchase something that has an affiliate link, we will get a commission from it. Not all items recommended on our site are affiliate links. We only recommend items that we have used and tried. These items have brought us much success and we highly recommend them to you in order to be successful. Thank you for your trust!
7 Reasons You Need to Start a Shopify Store To Make Extra Income