Last Updated on June 6, 2017 by NandiNN
When should you start Monetizing your blog as a business? This is a frequently asked question among my readers, when is the best time to start monetizing your blog? Is there a right time to start monetizing your blog? As a blogger that is running a business myself, I believe the right time to start monetizing your blog is right NOW!
We wrote an in depth post on how you can start making money from your blog from day one!  What steps should you take as a business in order to successfully start monetizing your blog? Keep reading below to find out.
Before we get started, we would love for you to join our growing Facebook group right here! You can also join our Pinterest group by scrolling to the bottom of this page! We have a few paid and free products to grow your blog available right here!  
WHEN SHOULD YOU START MONETIZING YOUR BLOG AS A BUSINESS?
As we mentioned,  if you started your blog as a way to earn income, then you should start monetizing your blog right away. This does not mean that you will make money on the first day your post your blog, or that you will make $5000 that month. It just means that you are setting yourself up for success and that everyone that lands on your blog will know what you are about from day one.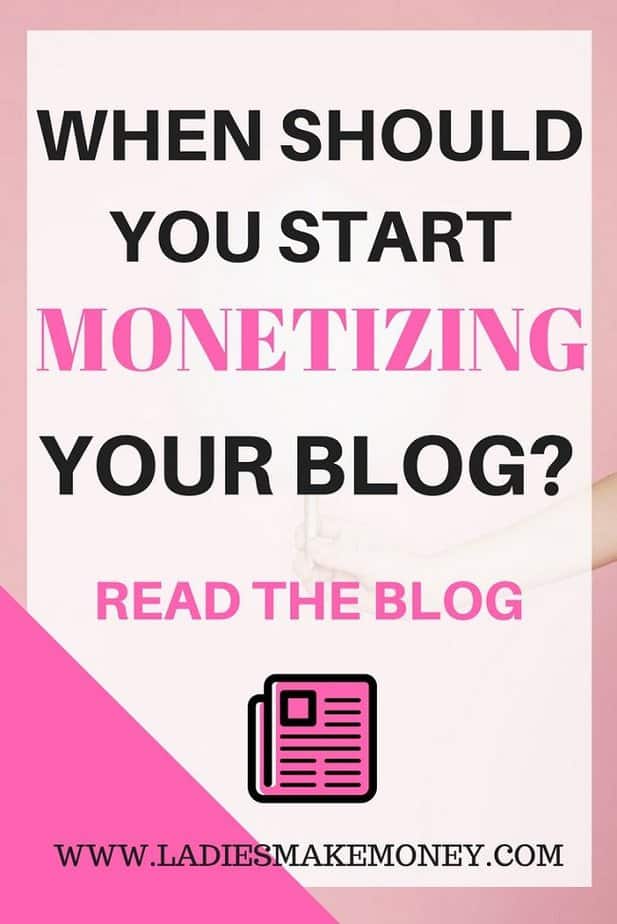 I would hate to go on a blog that I enjoyed following 6 months later to see that they are now selling me things. This would turn me off completely. If I knew from the start that you were running a business and I had interest in your blog, I would continue following you regardless. Just don't sell me things down the line when you started off as just a fun and interesting blog.
Don't get me wrong. They are some bloggers that started off just as an outlet to let creativity out and found out that they were ways to monetize their blogs.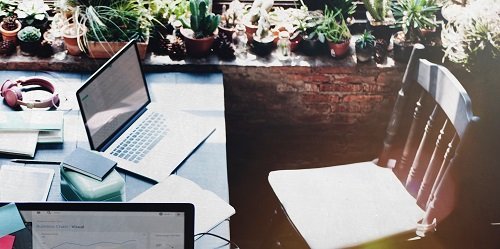 WHY ARE MOST BLOGGERS HESITANT ABOUT MONETIZING THEIR BLOGS RIGHT AWAY?
The most common answers I get are typically because they are not sure about how to go about it. Most bloggers feel like they are not ready, they do not have an audience to sell too or they are not well established yet. These are all great reasons but this should not stop you from making money online. I made a whooping $83 my first month blogging. Not bad? 
This is why we encourage you to start monetizing your blog right away. With the the right steps, great marketing strategies and an awesome email list you can be as successful as any blogger. Here are 5 side hustles you can start right away.  Don't let fear stop you from reaching your goals. 
You might also like: 7 Ways to boost your blog income!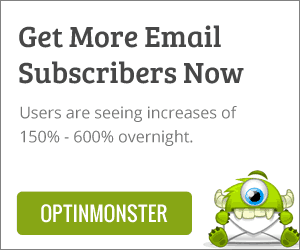 BUILD A STRONG FOUNDATION TO START MONETIZING YOUR BLOG
If you wan to be successful at making money online, then you need a strong foundation.These include growing a successful email list of engaged readers that you will be able to sell products to or recommend items through affiliate links.  A good list number to have is about a 1000 email subscribers. The more you have, the better, but having a good 1000 will definitely help jump start your monetizing process. 
You will also need all the right platforms in place for monetizing your blog. A few examples of the platform I use are:
Maven X – For promoting my products. I signed up for free, completed my profile in full and I am now making money through it. Don't forget to complete your profile in full.
Linqia– I use this to get all my sponsored blog posts to earn an income from my blog! 
Facebook Traffic Booster– I created a Facebook e-Book, that you can purchase here to help boost your blog traffic to 30,000 pageviews. The more traffic you have, the more readers you will attract and the more potential income you will make. For a limited time, you can grab the book for 50% off using the code "FACEBOOK10"!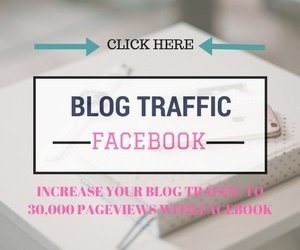 Tailwind – I use Tailwind to promote all my products on Twitter. My favorite tool on Tailwind is the tribe feature. You can find out how to use Tailwind on this blog! 

Fresh books – I use this for all my accounting work for running a successful business. It's a great program for keeping track of things. It's a great tool to get yourself organized from the get go.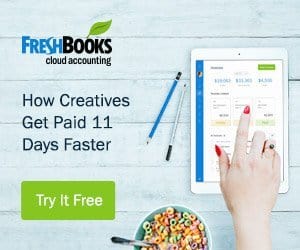 BlueHost– This is my hosting company that I use to host my WordPress website. It has made it easy for me to blog, grow my audience and start monetizing the blog. You can try it here.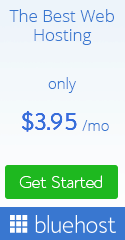 Awin (CAD) – If you are looking to work with brands, then consider joining Awin today! Start promoting different companies and get paid for it. 
GIVE AFFILIATE MARKETING A TRY!
Affiliate marketing is when you promote someone else's product or service in exchange for money. It's the best and easiest way to monetize your blog especially if you do not have products of your own. If you are already doing affiliate marketing, we have a list of over 20+ affiliate programs you can join today in order to start monetizing your blog. Get your FREE copy today:
Once you have your platform and an audience, you are ready to monetize your blog. The rule of thumb is to have at least a 1000 email subscribers in order to monetize your blog. Promote your FREEBIES and watch your numbers grow. You can get at least 1000 email subscribers in 30 days easily. 
NOW THAT YOU KNOW YOU CAN MONETIZE YOUR BLOG, WILL YOU TAKE THE NECESSARY STEPS TO GET STARTED? LEAVE A COMMENT BELOW. 
DON'T FORGET TO PURCHASE OUR "GROW YOUR BLOG WITH FACEBOOK" TRAFFIC E-BOOK FOR 50% OFF FOR A LIMITED TIME! USE PROMO CODE "FACEBOOK10"! GRAB IT NOW!
If you enjoyed our blog we would like to have you join our email list and receive weekly money-making tips, you can join now! Don't forget to join our Private Facebook page. The page is created to share your work, pitch your services and learn from other experienced bloggers!
---
***We would like to note that this post and most posts on our blog may contain affiliate links. This means that if you purchase something that has an affiliate link, we will get a commission from it. Not all items recommended on our site are affiliate links. We only recommend items that we have used and tried. These items have brought us much success and we highly recommend them to you in order to be successful. Thank you for your trust!