Last Updated on December 14, 2020 by NandiNN
The Best Makeup Affiliate Programs for Beginners
If you are a beauty blogger or a fashion blogger you are in luck! We will be sharing some of the best makeup affiliate programs you can use to promote to make extra money with your blog.
Affiliate marketing is honestly the best way to make money for bloggers in any niche.
I make a majority of my blog income promoting products and services that I totally love on this blog.
If you are not sure what affiliate marketing is and how you can use it to make extra money, I wrote a whole post on making sense of affiliate marketing here.
But pretty much, affiliate marketing is when you promote products and services from brands and businesses you love in exchange for a commission.
I truly believe that affiliate marketing is one of the best ways for beauty bloggers to make money with their blogs on a monthly basis!
By using the makeup Affiliate programs we recommend below, you will be well on your way to making great money with your blog.
You definitely want to only use the best affiliate programs for bloggers out there, but you should also aim to use high paying affiliate programs.
This way you can make even more money.
Today we are going to be sharing:
The Best Beauty Affiliate programs for beauty bloggers

Links on how to apply for the makeup affiliate programs

And where to find the best Beauty Products Affiliate Programs
So you definitely want to buckle up my friends!
We have a lot of great programs for you to join below.
Before we get started on the best makeup affiliate programs, we did want you to follow us on Facebook for more awesome ideas on saving or making more money. You can also follow us on Instagram for more tips.
We also wanted to take the opportunity to let you know that we use Affiliate links on some of our blog posts. This means that we could make a commission if you click on an affiliate link and purchase something. Read our full disclosure and blog policy for more information.
If you are already using amazing beauty products that you can vouch for personally, you can make money sharing these with your followers on your blog!
They are plenty of options available to you to use in order to monetize using the products you already use.
That's why I just love affiliate marketing.
I wrote a whole post on how to make money on the side referring friends.
You can also promote beauty products that you have not necessarily used, but you think is amazing for whatever reason.
Here is a list of the best makeup affiliate programs that you can promote on your blogs!

So what are the best cosmetic affiliate programs for beauty bloggers?
1. Madison Reed
Madison Reed is a website that sells a wide variety of makeup products for ladies of all ages.
They offer an affiliate program that pays $20 for every sale made through your affiliate link.
2. Sephora
Who doesn't love Sephora?
If you do and you would like to promote it to your readers, they pay about 5-10% per sale. The Sephora affiliate program pays really well in my opinion.
3. BH Cosmetics
This is another beauty and cosmetic company that offers bloggers or anyone who wants to promote their products a 15% commission.
BH Cosmetic is really huge and it will do well for your brand to promote them!
Signing up for their affiliate program is free and easy to do!
4. e.l.f Cosmetics
The elf cosmetics and makeup line is a widely distributed product.
And that's why we highly recommend you sign up for the elf affiliate program because you can make good money with them.
They have amazing products and most people are aware of it.
You can join their program via the Rakuten affiliate platform.
In my opinion e.l.f is one of the best affiliate programs for beauty bloggers because their products are affordable for a lot of people and they are more likely to buy.
5. Beautylish
Beautylish carries a variety of popular and exclusive beauty and makeup products.
They have products that include eye shadows, mascaras, lip glosses, bronzers, concealers, nail polishes, glitters, brushes, accessories, and more.
They have a 10% commission per sale and you can find them via Shareasale!
6. The Detox Market
If you are looking to promote green products, then this is the right product for your business.
They use pure ingredients, cruelty-free formulas to create their products and they swear by authenticity.
They also carry a wide selection of products that will make it much easier for you to consistently promote on your blog or social media platforms.
You can sign up to be an affiliate right here and they pay 10% commission on all sales you make!
7. BeautyStoreDepot.com
This is a full-service e-commerce beauty platform that offers a wide variety of beauty products ranging from makeup to skincare products.
They offer an affiliate program right here that pays 11% on all sales.
8. FabFitFun
I love the FabFitFun products.
First of all, members save between 30% to 70% of sales.
From box add-ons and capsule sales to exclusive offers from our brand partners, you won't believe how much they'll save.
This is great product for your clients.
If you are interested in signing up for the FabFitFun, be sure to sign up here!
They pay $10 per sale!
9. MAC Cosmetics Affiliate Program
You know everyone including myself just loves the MAC products.
I highly recommend you sign up for the mac makeup affiliate program if you love their products.
Using their affiliate or referral program, you can earn commissions by referring new customers via the MAC Cosmetics website.
You can find the program on the Flexoffers platform!
If there is one cosmetic affiliate program I really recommend it is the MAC makeup affiliate program! So get on it.
I consider it one of the best affiliate programs for beauty bloggers!
10. Girlactik Beauty Affiliate Program
This is a line of makeup products that aims to make every lady feel and look beautiful.
They offer a wide range of makeup products and pays a handsome 18% commission on all sales done by affiliates.
You can sign up to be a part of their affiliate program to enjoy the hefty commissions and fantastic products.
Sign up with FlexOffers.com to learn more about the girlactik.com affiliate program today!
11. Butter London
butter LONDON offers a full line of beauty products to take care of all the makeup needs of all ladies.
They offer an affiliate program that pays a 15% commission on all sales.
Sign up on Shareasale to get access to this beauty affiliate program.
12. Makeup Geek
Makeup Geek is a line of professional quality makeup products that is becoming extremely popular in North America.
Makeup geek products are known for their flawless finishing. This company has an affiliate program that pays 12%.
13. Avon
Avon makeup is not bad, if you are looking for a great makeup affiliate program, I would suggest trying out Avon.
People still use and you would be surprised at how much you can make.
They pay up to 10% commission on referrals!
14. Mommy Makeup
They have user-friendly, multitasking makeup products, PRESSED mineral powders and the BEST travel makeup kits, all with makeup artist quality results.
By joining their affiliate program you can EARN CASH and share the Mommy Makeup philosophy that ALL women, whether you are a mom or not, can Look Divine in Half the Time!
They have partnered with Shareasale to offer you the affiliate program.
You get 10% of sales!
15. Sigma Beauty
They seem to have pretty decent makeup and they allow you to become influencers.
From what I can tell, they have an affiliate spotlight page where they highlight their new influencers.
Influencers are also eligible for special discounts.
You can earn up to 10% commission on sales, learn more here.
16. Ulta
ULTA is a group of beauty stores in the US.
The company offers skin care products and fragrances for both men and women, on top of its extensive makeup line.
They carry more than 500 established and emerging beauty brands — including Benefit, bareMinerals, Too Faced, Smashbox, Tarte, Essie, CHI and more.
Get more information about becoming a beauty affiliate program with them right here.
17. Smashbox
I love Smashbox.
I think it works great for my skin tone and if I could recommend them all day long, I would.
The makeup makes you look photo-ready which is great for weddings.
You can earn up to up to 10 % commission which is typically the going rate.
Apply to the program on the Rakuten Affiliate Network – with them right here
18. Box of Style
Box of Style brings you over $500 worth of seasonal styles for less than $100 a box, plus exclusive membership perks.
Get exclusive seasonal styles delivered right to your door…four times a year!
This is the perfect affiliate program for beauty bloggers.
And you make over $15.00 per sale – Sign up here!
19. RealHer
Makeup Made to Empower and Inspire!
If you want to recommend this brand to your readers, you can do so via the Shareasale Network!
They pay up to 10% commission + bonuses.
You can sign up to be an affiliate right here!
Organic Beauty Affiliate Programs:
20. 100% Pure Beauty Affiliate Program
This is an amazing cosmetic line that focuses on providing healthy skincare, colour cosmetics plus bath and body products.
They pay 8% commission and you can sign up for them here!
21. The Detox Market
The Detox Market was born from a love for purity and an eagerness to support our communities in their healthful lifestyles.
If you blog about these types of content, you might want to promote the Detox Market.
Expect to earn a 10% commission on all sales!
You can also sign up for the RewardStyle and get access to all these programs and more! If you would like me to send you an invite to the program, leave me a comment below.
There you go, an epic list of Affiliate Programs for Beauty Bloggers to use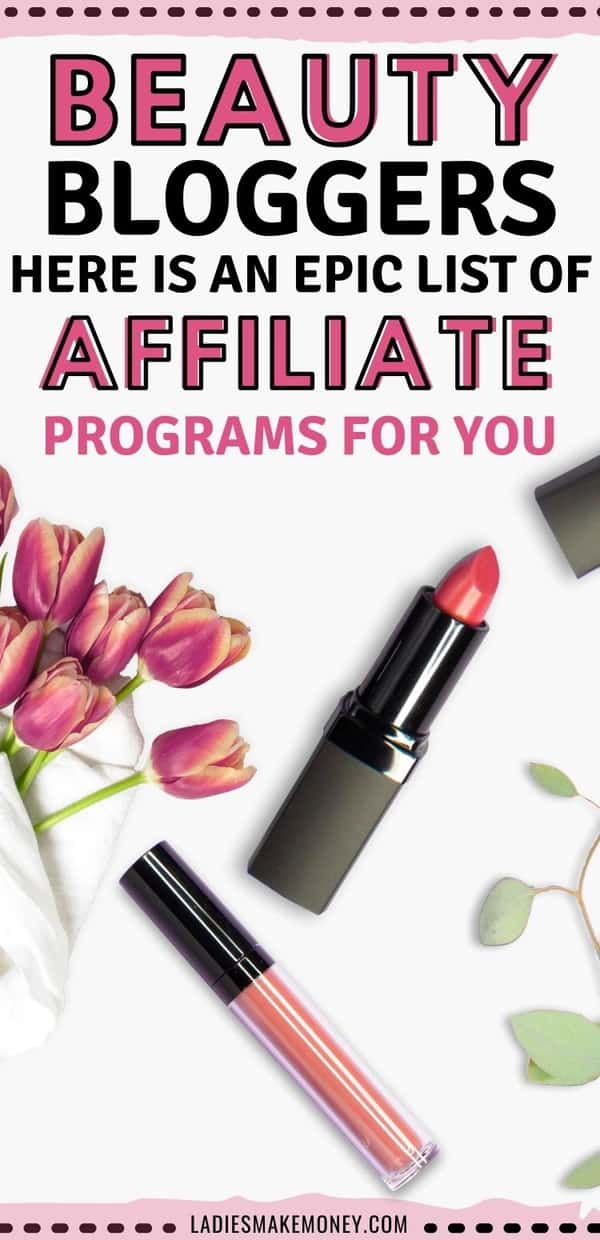 Where to find Makeup Affiliate Programs for Bloggers?
The beauty blogger affiliate programs can be found in several affiliate network platforms.
The best affiliate program networks to find beauty partnerships are usually on Shareasale, Amazon and Rakuten Marketing Platform.
Be sure to sign up for these affiliate programs and do a search or click the link above to apply.
They are other awesome affiliate network programs to make money that you could use, but we find those listed above to be the best.
I highly recommend that bloggers who want to earn an income from affiliate marketing invest in affiliate program course.
Affiliate marketing is definitely more than slapping links on a page and calling it a day.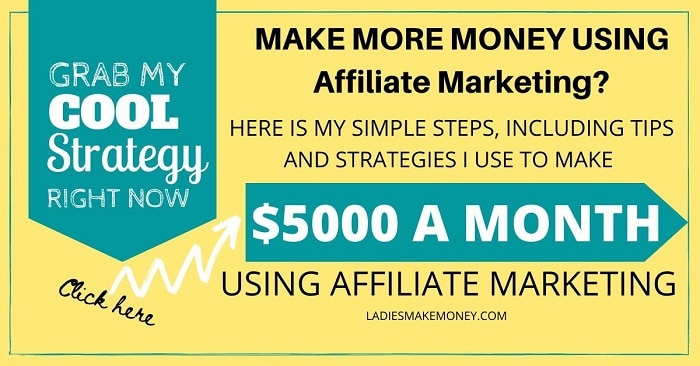 Resources to help you make more money with the makeup Affiliate programs:
Make money using affiliate marketing in the next 24 hours– An amazing course that will help you make money using Affiliate marketing within the first 24 hours of purchasing. I am still getting emails every day about affiliate sales that are coming through. It specifically focuses on using Pinterest as a way to promote your affiliate link.
5 The SEO Starter Pack (Free video Training)– Join 1000's of other bloggers who've finally conquered SEO & confidently hit "publish" with each new post! Get your blog to the top of Google and cash more Mediavine & Amazon checks than ever before! Join this stupid simple SEO course that takes you through each topic step-by-step on improving your rankings.
Related:
4 Powerful Women-Owned Companies That are Changing The Beauty Industry
5 Creative Tips for Saving Money on Beauty Tips
If you enjoyed our blog we would like to have you join our email list and receive weekly money-making tips, you can join now! Don't forget to like the Facebook page. The page is created to share your work, pitch your services and learn from other experienced bloggers!
---
***We would like to note that this post and most posts on our blog may contain affiliate links. This means that if you purchase something that has an affiliate link, we will get a commission from it. Not all items recommended on our site are affiliate links. We only recommend items that we have used and tried. These items have brought us much success and we highly recommend them to you in order to be successful. Thank you for your trust!
21 Makeup Affiliate Programs For Bloggers In The Beauty Niche