Last Updated on December 14, 2020 by NandiNN
How to succeed in the fashion industry
Is the beauty industry really a multi-billion industry?
If there's one thing we know as women, it's makeup.
Even though makeup has been used for over 7,000 years, it seems like we are constantly seeing new brands and innovations arise within the industry.
It comes as no surprise that a large majority of these huge makeup empires are owned by women!
But with stiff competition and variations needed to constantly have a leg up in the industry, makeup brands really need to stand out from beginning to end in order to thrive.
Before we get started talking more about the beauty industry, we did want you to follow us on Facebook for more awesome ideas on saving or making more money.
You can also follow us on Instagram for more tips.
We also wanted to take the opportunity to let you know that we use Affiliate links on some of our blog posts. This means that we could make a commission if you click on an affiliate link and purchase something. Read our full disclosure and blog policy for more information.
Beauty industry overview
For those that are interested and potentially would like a career in a high paying industry that has to do with beauty, these facts might just help:
The beauty industry is definitely one of the biggest and continuously growing industries in the world

It's one industry that is always changing up based on new trends

The people in the industry are making millions every year – Think Chanel, MAC or L'Oreal

Women are spending on average about $15, 000 every year on beauty products

Skincare, hair-care, make-up, perfumes, toiletries and deodorants, and oral cosmetics are the main product categories of the cosmetic market

The production of cosmetics and beauty products is controlled by a handful of multi-national corporations – The Estee Lauder Companies, Shiseido Company, and Lancôme to name a few.

The beauty industry has benefited from the increasing popularity of social media channels such as Instagram and YouTube.

Celebrities and Influencers play a big role in promoting and selling beauty products
As there are numerous things we can learn and admire from women in business, here are the top women-owned companies that have really made a mark (pun intended) in the beauty field.
List Of Beauty Bloggers you Must Follow In The Beauty Industry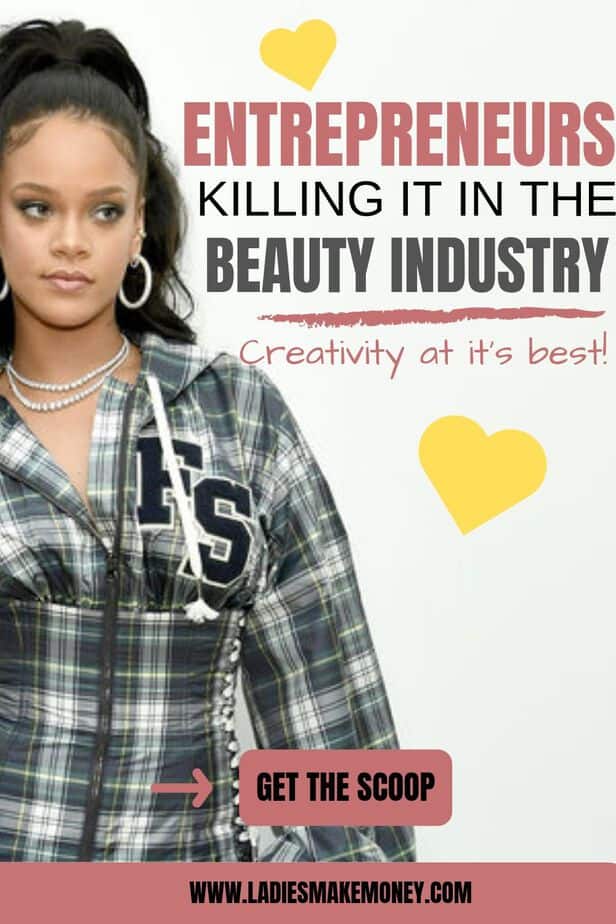 1. Fenty Beauty
We all know Rihanna for her fierceness, her range of vocals and as of 2017, her makeup line, Fenty Beauty.
When it first launched, it was reported from W Magazine that Rihanna's line had already brought in over $72 million in media value within the first month.
Since then, the makeup line, which is partnered with Kendo Brands, has already made over $500 M, fully expecting to hit the billion-dollar mark within the next couple of years.
With Fenty Beauty already gaining recognition for their star CEO, what's really making Fenty Beauty different from other makeup lines is their range of shades they offer.
One of Fenty Beauty's main goals was to make a shade for every skin color, allowing the brand the creative freedom to end up with over 50 unique shades for their Pro Filt'r Concealer collection.
I mean, everyone needs a good concealer!
As one of the only makeup lines out there that aims to serve every skin color, this is really what makes Fenty Beauty a stand-out company in the beauty industry.
Not only is Fenty Beauty cruelty-free and paraben-free, but also fully available both online and in Sephora stores.
We're surely expecting more great things to come from this game-changing enterprise!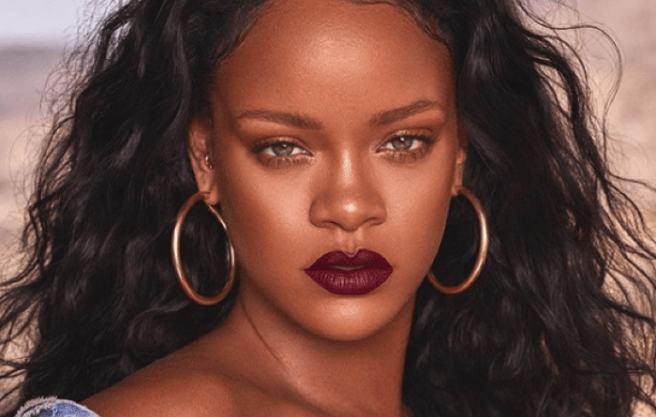 2. Tatcha
With skincare being a priority for many makeup fanatics, it only makes sense that women want the best of the best.
When it comes to skincare, many find that less is more.
That is the exact motto Victoria Tsai, owner of Tatcha skincare believes in!
Victoria had acute dermatitis and was looking for a solution when she found herself in a conversation with a Geisha in Japan.
Through this interaction, Victoria learned traditional Japanese skincare rituals and the ingredients Geisha use on their skin as well.
This resulted in Victoria creating her very own skincare line for sensitive skin.
The Japan/U.S.-based skincare line uses only natural ingredients as the basis for their beauty products, including green tea, rice, oatmeal, and others as well.
Not only are Tatcha products available online, but also in stores such as Sephora and QVC.
On what is now a multi-million-dollar company, Victoria is now making strides in other areas apart from skincare.
Every purchase from Tatcha will not only help you achieve beautiful looking skin but will also go towards helping the non-profit organization, Room to Read.
In an effort to help educate young girls who live in Asia and Africa, Tatcha helps to supply education, life skills, and mentoring for girls in need.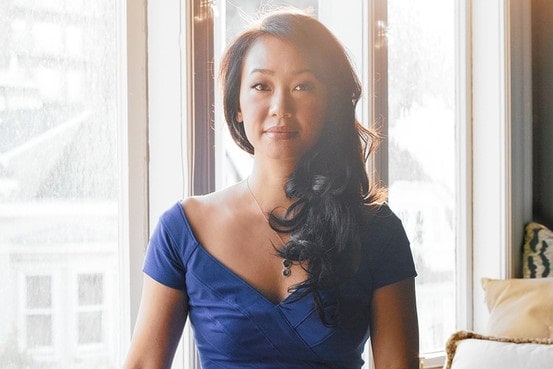 3. oVertone
With the health of our planet being more important than ever, it's the perfect time to emphasize those companies that are going above and beyond to help the Earth.
Hair color company, oVertone is one of those companies. Co-founders Maegan Scarlett and Liora Dudar aimed to create a company that could create long-lasting, damage-free hair color, which is also healthy for the environment.
Since 2014, oVertone has continuously grown and has now created a total of 12 vibrant hair colors that can not only give you a bright new hue but are also completely vegan and cruelty-free.
oVertone has fun, unique, colors such as pink and orange, and now they also offer natural hair colors, including black and brown.
In order to help reduce their carbon footprint, oVertone also uses recyclable materials for its packaging while also using sustainable ingredients whenever possible.
oVertone is making strides for hair color, the environment, and human rights as well.
Last year, oVertone made the decision to avoid the use of gender pronouns on social media.
In order to avoid possibly mislabeling someone's identity, oVertone now sticks to gender-neutral pronouns within all their social media posts.
With sexuality continuing to be a popular topic in society, this definitely makes oVertone a stand-out company compared to its competitors.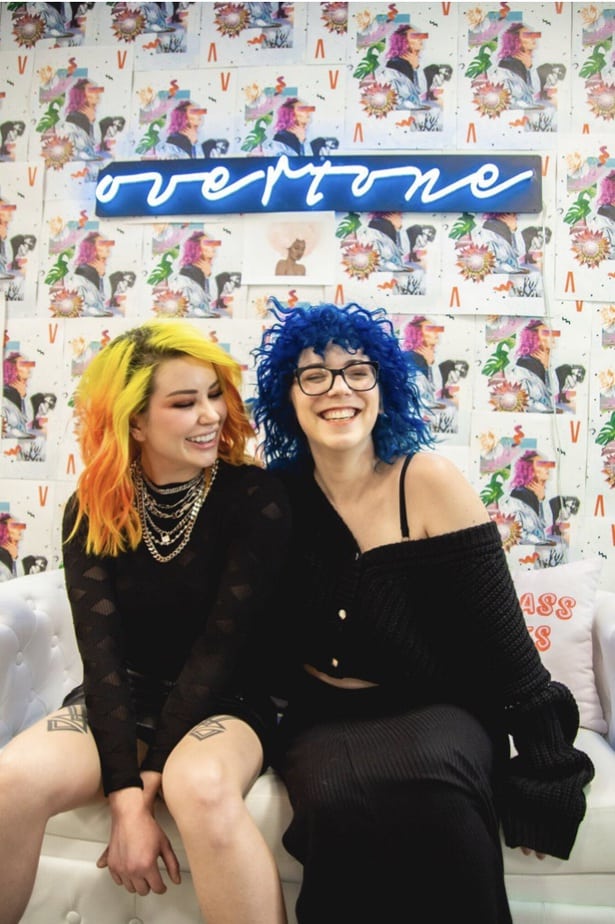 4. Kat Von D Beauty
Kat Von D started out as a reality TV star is known for her tattoo talent but has quickly grown Kat Von D Beauty into one of Sephora's most successful makeup brands, fully believing in quality over quantity.
According to Women's Wear Daily, Kat Von D initially thought her brand was only going to make $2 million in her initial launch year!
And instead made around $12 million, with growth only continuing.
This is pretty amazing! This goes to show that the beauty industry is a strong and growing industry!
Similar to Rihanna's Fenty beauty line, Kat Von D's makeup line believes in offering shades for all skin colors, totaling 44 different foundation shades.
Kat Von D's line is 100% vegan and cruelty-free, aligning with her own personal beliefs as Kat Von D lives a proud vegan lifestyle.
With Kat Von D's bold and unapologetic appearance, it's no surprise that she's created her makeup products to offer an edge that many other brands have yet to achieve.
As Kat Von D is highly known for her love of tattoo art and her own tattoos, she made a product so pigmented, it could cover-up any blemish, including any of your tattoos.
In what can be seen on many YouTube tutorials, Kat Von D's high-quality products, specifically her Lock-It foundation and concealer can cover up any tattoo, no matter how dark or big.
This is perfect especially for those that may sometimes want to cover up!
Especially brides that don't want tattoos for their big day!
Kat Von D has made her makeup line accessible and high-quality enough that it can connect to anybody.
Tattoos or no tattoos, Kat Von D's line is definitely a company to keep your eyes on.
What are some of your favorite women-owned beauty companies?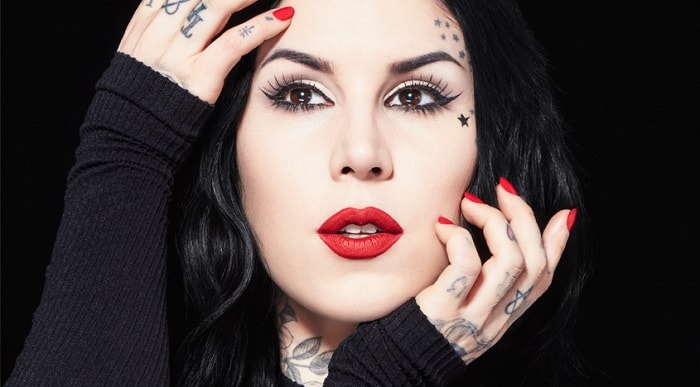 Related:
You can learn a lot from these women in business and grow your own empire! Which of these girl bosses will you be following today? Tell us in the comments below!
Find more amazing Lifestyle Stories here!
If you enjoyed our blog we would like to have you join our email list and receive weekly money-making tips, you can join now! Don't forget to join our Private Facebook page. The page is created to share your work, pitch your services, and learn from other experienced bloggers!
---
***We would like to note that this post and most posts on our blog may contain affiliate links. This means that if you purchase something that has an affiliate link, we will get a commission from it. Not all items recommended on our site are affiliate links. We only recommend items that we have used and tried. These items have brought us much success and we highly recommend them to you in order to be successful. Thank you for your trust!
4 Powerful Women-Owned Companies Changing the Beauty Industry