Last Updated on March 18, 2021 by NandiNN
The Ultimate Pinterest Analytics Guide
In order to be successful with Pinterest understanding how to use Pinterest Analytics the right way is imperative.
If you know me, you might know that I have a love and hate relationship with Pinterest.
But as a blogger, I know that a majority of my audience hangs out on Pinterest.
And for this reason, it's only right that I take the time to keep learning everything I can about this platform. Learning the best strategies to grow my blog with Pinterest is essential for my business.
By knowing which metrics to focus on will be the major difference between getting some traffic from Pinterest and Pinterest being a key part of your promotion strategy overall.
Today I'll be reviewing all of the tools available to you such as the Pinterest Analytics platform. You'll learn what data they provide, what data you should pay attention to, and why this is important for growth.
We are going to be looking at the updated Pinterest analytics 2021 strategies.
So if you are new to Pinterest Analytics and you are thinking to yourself, "How do I find my Pinterest analytics?"
Don't worry, all of that will be covered in today's post.
What are the benefits of Pinterest for business?
Why should you care about Pinterest and most importantly why is Pinterest analytics important?
I need you to first understand that Pinterest is more of a search engine platform as opposed to a social media platform that most people tend to think.
People go on the platform to search for inspiration, get answers, and even shop.
One of the greatest benefits of using Pinterest for your business is the ability to drive massive traffic to your new website month after month.
Getting consistent traffic to a new blog is harder as it is, but if you know how to properly use Pinterest, you can get traffic soon rather than working extra hard every single month.
Knowing how to use the Pinterest analytics tools is crucial to your success with the platform.
Here is why I love using Pinterest for my business:
It increases awareness

It gives me additional blog traffic

I get new leads from it daily

And it makes me more money
This is only possible if I pay attention to certain metrics rather than pinning endless pins in the hopes of getting traffic.
If you really want to make Pinterest work for you, you need to understand how to use Pinterest Analytics.
Before we get started on tips for using Pinterest Analytics, we would love for you to join our growing Facebook group right here! Be sure to give us a quick follow on Instagram as well!
We also wanted to take the opportunity to let you know that we use Affiliate links on some of our blog posts. This means that we could make a commission if you click on an affiliate link and purchase something. Please check out our full disclaimer and policy page here.
How to Access Pinterest Analytics
You will need to understand this next step and pay real close attention.
Remember, Pinterest Analytics helps you understand your overall presence on Pinterest. It shows you what content, both paid and organic, resonates most on Pinterest.
To access Pinterest Analytics you must have a business account.
A personal account will not show you the details you need in order to rank on the platform.
Be sure to switch to a business account.
Go here to learn how.
Once you have a business account go to the "Analytics" dropdown in the top navigation of Pinterest.
You'll see their several tools such as:
Overview

Audience Insights

Conversion Insights

Video

Trends
I will share how to use each tool and how they will help you perform better on Pinterest.
Understanding Pinterest Analytics
Now that you have access to your analytics, it is time to use it to your advantage.
If you are unsure of what to look for in Pinterest Analytics you will soon be overwhelmed. There is a lot of data and some metrics are more important than others.
You definitely want to stick to the data that will benefit you the most as a blogger and a business.
Many get caught up in the "monthly views" number that shows on your Pinterest profile, but let me tell you that this is a vanity metric only.
The monthly views number simply communicates the number of views of all pins in your account. This includes pins you have saved from other accounts.
The sooner you understand that, the better.
Sure, a view is nice but what matters is that you are using Pinterest to move your business forward and this translates to traffic, leads, and sales.
If you are constantly getting caught up on your views dropping or increasing, you are simply wasting your time.
Instead, let's get into the Pinterest Analytics tools so you can optimize your time spent on Pinterest and see positive results!
Pinterest Analytics Tools: How to Use in 2021
If you want to increase your traffic using Pinterest, you need to pay attention to these features in your analytics.
They contain all the information you should be using to move your blog forward and to get serious results.
Keep in mind that any pins you do pin today do take time to produce results and you should continue studying your analytics to better understand what you should pin to drive traffic.
1. Analytics Overview
The overview section of Pinterest Analytics has some extremely valuable information.
I thought I knew how to properly read my Pinterest analytics.
But why are my Pinterest monthly views decreasing?
I knew I was doing something wrong.
The free Pinterest analytics tools are perfect for sorting out anything that might be wrong.
First, before looking at the data make sure you select your claimed account in the left sidebar. This way you will only be looking at data for your pins, not others.
Then there are a few key sections to look at:
Performance Over Time: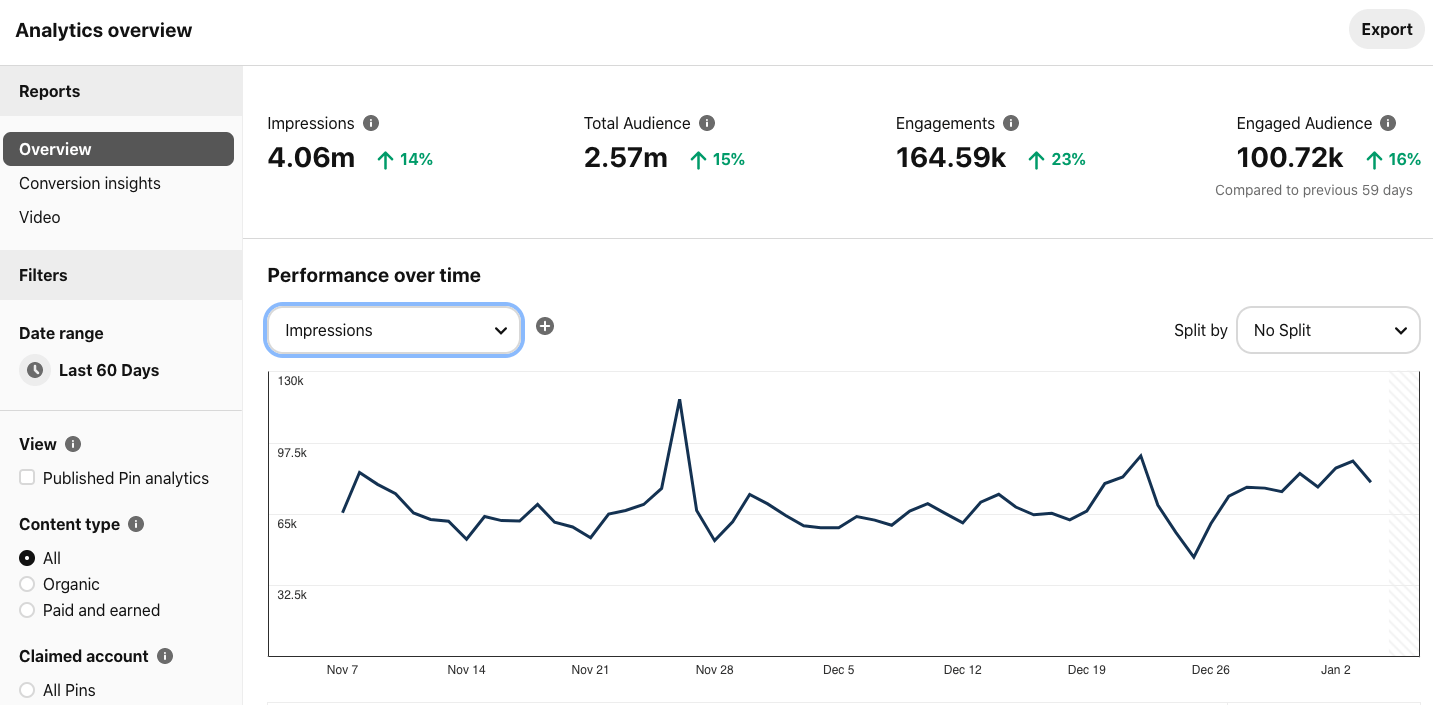 This is where you can look at your overall metrics for a specified period of time.
I recommend reviewing this on a monthly basis. Make sure to adjust the date range for the full month before.
Metrics to review:
Link clicks: This is the most important metric to review as this is the total number of clicks from all of your pins (for the specified period of time) to your website

Impressions: This is how many times your pins have been viewed for the month

Saves: This is the number of times your pins have been saved (or repinned)
Grab my free Pinterest Analytics printable in this post so you can easily start tracking your monthly Pinterest metrics.
Top Boards:

When you are pinning a new pin I recommend looking at your top boards in Pinterest Analytics. This will show you which boards get the most impressions and link clicks.
When you upload a "fresh" new pin to Pinterest make sure you are uploading to a relevant board that performs well.
This is why you want to look at your top boards first before you pin.
If you pin to your top boards (assuming it is relevant to the pin) you give your pin a better chance of ranking much quicker.
Top Pins:
This section is really important to pay attention to as these are the pins that are performing best for you.
I recommend clicking the dropdown and selecting 'link clicks' and this will show you which pins drive the most traffic to your site.
Once you see this data you can do the following:
Take note of the design similarities of your top pins. Can you replicate a design that performs well for future content?

See what pins drive the most traffic and create more pins to drive to these blog posts. You can even use the same pin description and pin title since these are high performing pins.
If you are not sure how to create jaw-dropping Pin graphics, then I suggest you grab my Feminine Canva Pinterest Templates!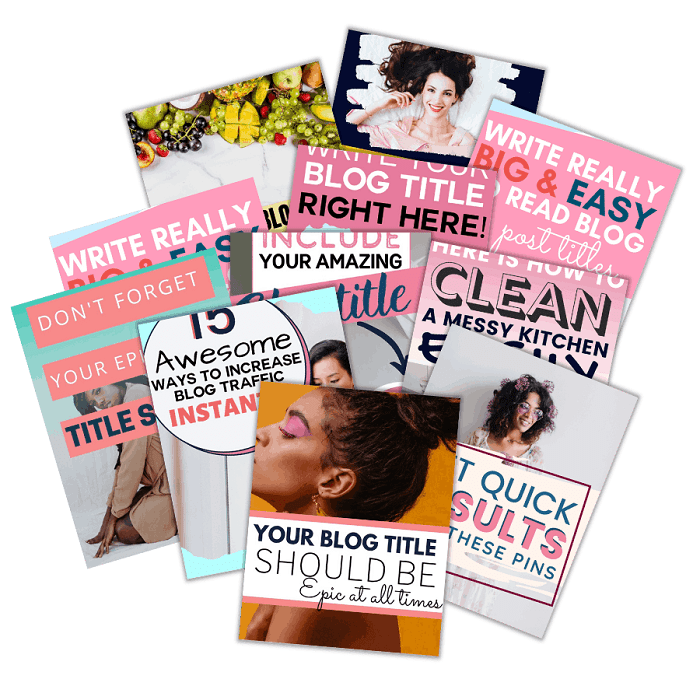 >Grab these feminine Pinterest Templates Now<<
Now, I'd like you to go back to the dropdown and select 'impressions'. You will now see the pins that have good SEO in the pin titles and pin descriptions.
When people are searching on Pinterest these pins are showing up the most.
Here's what you can do with this data:
Look at your top pins (by impressions) and see how many link clicks they've received.

Do you have pins with thousands of impressions and very low link clicks? If yes, design a few more pins to see if you can encourage clicks. You can use the same pin title and description, but your goal is to increase link clicks.

Also, look at the 'closeups' number compared to the link clicks to work out your click-through rate (CTR). Use this formula: Link Clicks divided by Closeups x 100. If this number is over 50%+ you are doing well. Keep working hard to increase this CTR even more.

2. Audience Insights
Understanding who is interacting with your pins will give you some great insight into what to write about and how to design.
If you feel that some of your pins are getting more interaction than others, I would suggest writing more content that seems to resonate more with your audience.
Get a snapshot of your audiences:
Interests
Age
Gender
Locations – which is also broken down by city
Device
This is really valuable information to understand.
For example, seeing what devices your audience uses to access Pinterest will serve as a good reminder that your pin designs and blog pages must be easy to view on mobile devices.
If your audience is primarily female you may want to adjust your Pinterest designs to appeal to women.
Most of my audience is women and these Feminine Pinterest Templates were designed to appeal more to that. These are the exact templates I use to get over 150, 000 page views from Pinterest.
If you're a food blogger and your audience is actively searching for dessert recipes, this could be a great place to expand your content.
Look at the audience reports from time to time as it can give you some content ideas based on what your Pinterest audience really likes and how you can serve them better.
3. Conversion Insights
Conversion insights directly correlate to those who have products. For example, if you have a Shopify or Etsy store, make sure you have claimed those accounts.
Your products will then be shown separately from your other pins.
Here is an example from my personal growth blog.
You can see there is a separate tab for 'Shop' vs. 'created' and 'saved' pins.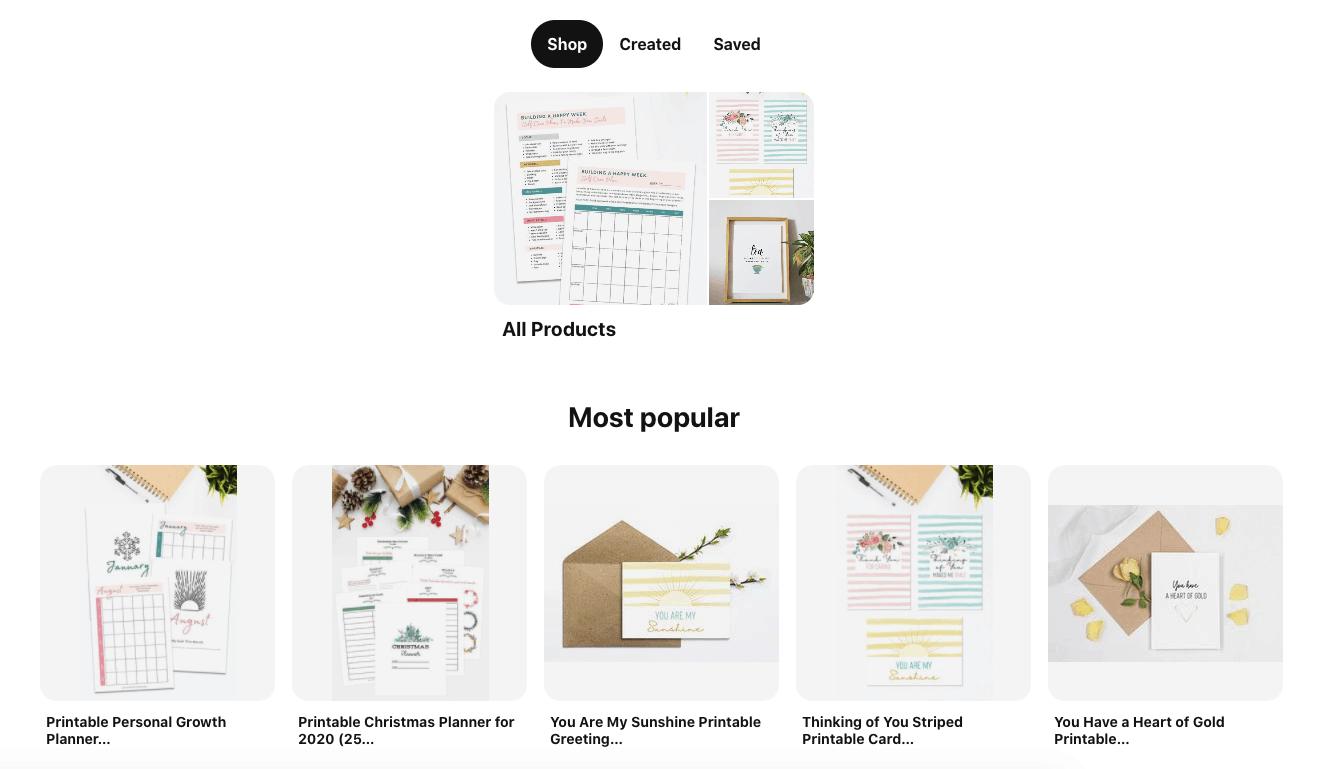 The conversion insights will show you:
Page visits

Add to cart metrics

Checkouts

Average order amount

Average revenue over time
As you can see, paying close attention to your Pinterest Analytics will serve you well in the long run.
Using different sections of your Pinterest platform will help you see better results.
4. Video Insights
The Video insights page functions look the same as the "overview" page but show only video insights.
The only key difference is it shows video metrics such as average playtime, total video views, etc.
Even with video metrics, for the most part, link clicks are still the most important metric for you.
Video pins can take more time to design so you want to make sure they are worth the extra effort. This means helping you achieve your traffic, lead generation, and sales goals.
5. Trends
This is a fairly new tool so if you aren't using it yet it is truly a must! The Pinterest Trends tool does two main things for you:
Shows you the top trending content by category

Has search functionality you can use to target the best keywords (this is gold)!
Top Trending Content:
View the top searched content on Pinterest for the week and across some popular categories. This is a great way to generate some content ideas for your website or blog.
If your content niche isn't included in these main categories you can also do more keyword research with these other tools.
Search Functionality:
This tool is the best way to find your core Pinterest keywords to target for pin titles, descriptions, and boards.
Speaking of Pinterest Titles, I suggest using this guide.
When you use the search functionality on Pinterest, start by adding a keyword to the search bar and Pinterest will show you a dropdown of related keywords. Select a keyword.
You can select up to 4 keywords and Pinterest Trends will show you the search volume.
At the bottom of the chart, you'll also see more related keywords.
Instead of taking a stab in the dark on which keywords to target for your Pinterest SEO, you can now use Trends to make more educated decisions.
This is so valuable!
This is the exact tool I use to do Pinterest SEO research!
Why is Pinterest Analytics So Valuable?
As you can see from the above examples, Pinterest Analytics shares a lot of data, but it's up to you to understand what data is important for your business.
Knowing how Pinterest performs for you will help you optimize your Pinterest efforts every month.
This data is the reason you will succeed at Pinterest. Without this knowledge, it's a guessing game, and we want to have control over our success, correct?!
I hope you found this guide to Pinterest Analytics helpful and I wish you all the success in your Pinterest advancement moving forward.
Will you be using Pinterest Analytics to plan your marketing efforts?
We definitely want to hear all about it, so drop us a note in the comment section below.
Big thanks to Yolanda for providing this epic piece.
About Yolanda:
After years in the corporate marketing world, I started Full Circle Digital to help online business owners and bloggers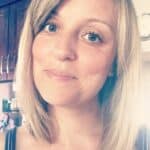 with Pinterest marketing solutions, strategy, and management services. Specializing in Pinterest, content, and blogging I grow client business to maximize their score goals, regardless of what stage they're at. Learn more about how I can help you here or let's connect on Pinterest, Facebook, and Twitter.
More about using Pinterest: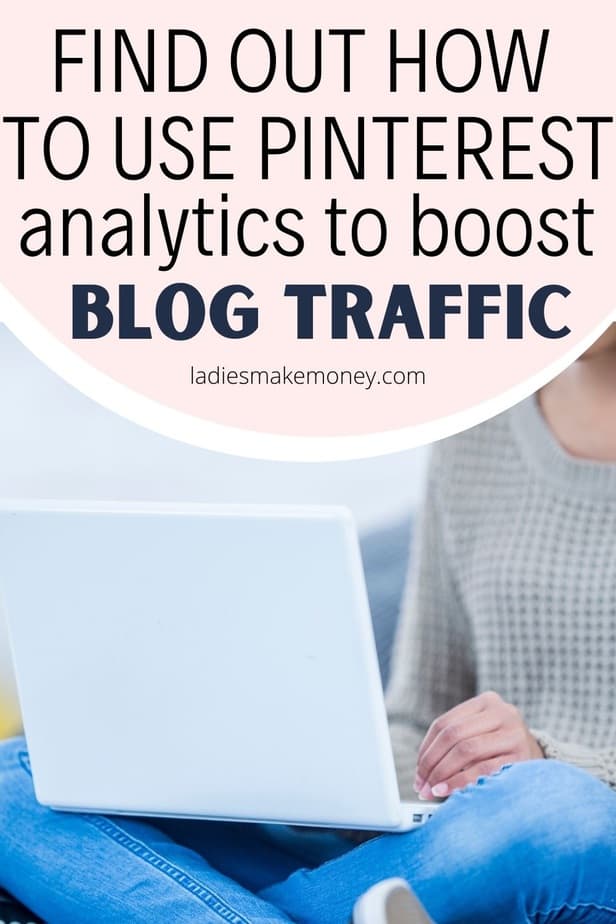 If you enjoyed our blog we would like to have you join our email list and receive weekly money-making tips, you can join now! Don't forget to like the Facebook page. The page is created to share your work, pitch your services, and learn from other experienced bloggers!
---
***We would like to note that this post and most posts on our blog may contain affiliate links. This means that if you purchase something that has an affiliate link, we will get a commission from it. Not all items recommended on our site are affiliate links. We only recommend items that we have used and tried. These items have brought us much success and we highly recommend them to you in order to be successful. Thank you for your trust!
How to Use Pinterest Analytics in 2021 To Drive Traffic To Your Blog