Last Updated on June 18, 2018 by NandiNN
If you are looking for more ways to make money with affiliate marketing but you are not sure how to go about it, then you have come to the right place. Affiliate marketing is not about slapping a few links on your site and hoping to be successful. We are giving you a chance to start with affiliate marketing today and see how you like it. This post will also include some affiliate marketing tips to help you succeed with your first attempt. 
How to become an Affiliate Marketer with us + tips to succeed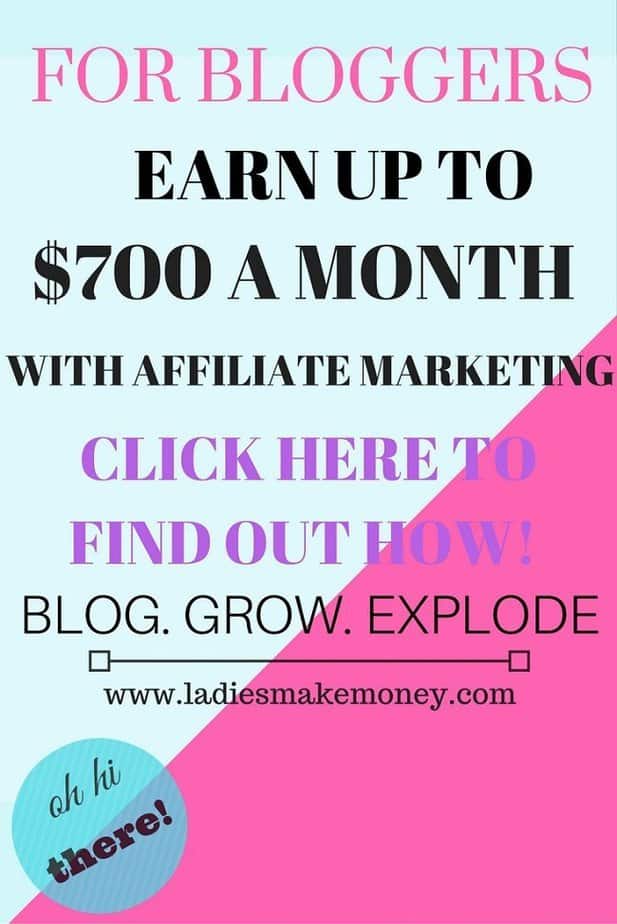 What is Affiliate Marketing? 
Affiliate marketing is when you promote other products and services in order to earn a commission. Some commission ranges from 4% to 40% and even as high as 90%. Our first tips to succeeding with affiliate marketing is promoting products and services you personally love and trust. This way you can tell your audience about it. They are more likely to invest in the product if you speak very highly of it.
You might also like: What Affiliate Programs should you join to make Money?
Join the affiliate program of our e-guide today
If you are not sure how to start with affiliate marketing, you can start by joining our affiliate program. This will be your testing platform in order to start enjoying sales and see if you like affiliate marketing. This product can be promoted on any blog. If you feel like your audience will not appreciate it, try providing the information in a form of a business tip for your competition. I am sure you have people in the competition looking at your blog on a daily basis. Why not write a post directed at them on how to promote their own businesses? 
How can you join our affiliate program?
This program is an e-guide on building an email list for your business. How to get over 1000 email subscribers in just 30 days.   You can sign up to become an affiliate right here!  Once you are signed in, you will get a special URL that you can use to promote the product. This URL will track any sales made with that code. A payout is done after 30 days of when your client purchases the product. You can easily make $700 to $800 if you focus on selling a minimum of 85-100 of the e-guides per month. If you are ready to start making money, sign up for the affiliate program now! Now read some affiliate marketing tips below from the pros. 

How to succeed with affiliate marketing? 
In order to succeed with affiliate marketing, you need to set yourself up for success. We are going to outline some affiliate marketing tips to help you:  
Take a course in Affiliate marketing, if this is the route you want to go with monetizing your blog. The best decision I ever made was taking a course. I chose "Making Sense of Affiliate Marketing".They really go into depth on the different ways to make affiliate marketing work for you. They have a 30-day money back guarantee. Honestly, no one ever goes back on it. 
More on affiliate marketing tips – Building an email list is the most important affiliate marketing tip that you will ever get. The link you will get from signing up, simply email it to your subscribers. Tell them your opinion on why you think it's important to have an email list and why they should start today. Attach the link to your email. If you have at least 1000 email subscribers, then 20 people or more are more likely to buy from that one single email. The more subscribers you have the more purchases you will get. 
Promote your graphics and links on social media such as Facebook groups,

Pinterest

groups,

and your Facebook pages. Add a catchy caption to

attract

 attention. 

Creating a blog post about the course is one of the many affiliate marketing tips that we offer our readers. Ideally, blog reviews and tutorials will help you get more sign-ups. You can also do this by interviewing the owner of the product by asking them questions about the product itself and why they created it. The blogs tend to do a lot better as you are giving social proof. Here is a blog review I wrote for a course I took on Affiliate Marketing.  (PIN YOUR BLOG FOR REOCCURRING TRAFFIC). 

Other affiliate marketing tips that most people forget to do, disclose that the product they are promoting

is in fact,

an affiliate. You need to tell your audience that information. If you put it on social media, you need to add the fact that it is an affiliate! 

Need more affiliate marketing tips? Don't just write one post on your blog and forget it, try to mention and attach the link

throughout

your blogging material as needed. Write a few blogs from different angles. Create different graphics to go with your links and post it every couple of days. Mention it to your list every so often. Promoting is not a one-time thing, you need to be frequently promoting it so people see. People will need to see the same thing 7 times before they can purchase it.  

You can also create an email sequence that your audience can sign up for free to learn about email marketing. And then lead them into a funnel with the final purchase of the e-guide. This will help you get more subscribers as you are offering something for free, which will turn into a sale for you.
Want to know more about email list building:
Are you ready to start making at least $700.00 a month from affiliate marketing? You don't need a lot of traffic, but an engaged group of readers that you can sell to. Your goal each month is to sell this simple e-guide to only a group of 85 to a 100 people. This way you can get at least $700 to your monthly income. The e-guide is $19.99. You will get 40% commission on this product at $7.99 a piece. That is $799.6 if you sell between 85 and 100 copies. Aim for 100! That way you are closer to the $800 mark than the $700.00!
If you liked this post, please do not forget to share the love by pinning it, tweeting it and sharing. You might also like this amazing blog on Passive income: Why Passive Income is the best way to Monetize your blog! 
If you enjoyed our blog we would like to have you join  our email list and receive weekly money-making tips, you can join now! Don't forget to join our Private Facebook page. The page is created to share your work, pitch your services and learn from other experienced bloggers!
---
***We would like to note that this post and most posts on our blog may contain affiliate links. This means that if you purchase something that has an affiliate link, we will get a commission from it. Not all items recommended on our site are affiliate links. We only recommend items that we have used and tried. These items have brought us much success and we highly recommend them to you in order to be successful. Thank you for your trust!