Last Updated on July 15, 2018 by NandiNN
Making real money online is possible for everyone. All it requires is some ingenuity and extra efforts, creativity, and outside-the-box thinking. Millions of people worldwide are finding ways to make real money online because they have found a niche that needs a service. And providing a service is the surest way to earn big money and get famous. Additionally, making money online also offers distinct advantages.
Before we get started on ways to make real money online, we would love for you to join our growing Facebook group right here! You can also join our Pinterest group by scrolling to the bottom of this page! If you are looking for guest blogging opportunities or if you need a personal affordable coach to take you from A-Z, we can help you. Get all the juicy details right here! Have you seen our brand new shop! 
We also wanted to take the opportunity to let you know that we use Affiliate links on some of our blog posts. This means that we could make a commission if you click on an affiliate link and purchase something.
Advantages of Making Money Online
Anyone who is looking for ways to make real money online has several advantages. Firstly, they can work independently as entrepreneurs of sorts. This allows flexibility of work hours. Secondly, you also get ample opportunities daily to test and fine-tune existing skills while acquiring newer ones. Thirdly, the scopes and potentials of finding ways to make real money online are very vast: it has no upper caps and earnings are commensurate with efforts.
However, you need to follow these proven ways to make real money online.
Related
9 Ways to make money on the side by referring friends
3 Extremely popular work from home jobs you can do for fast cash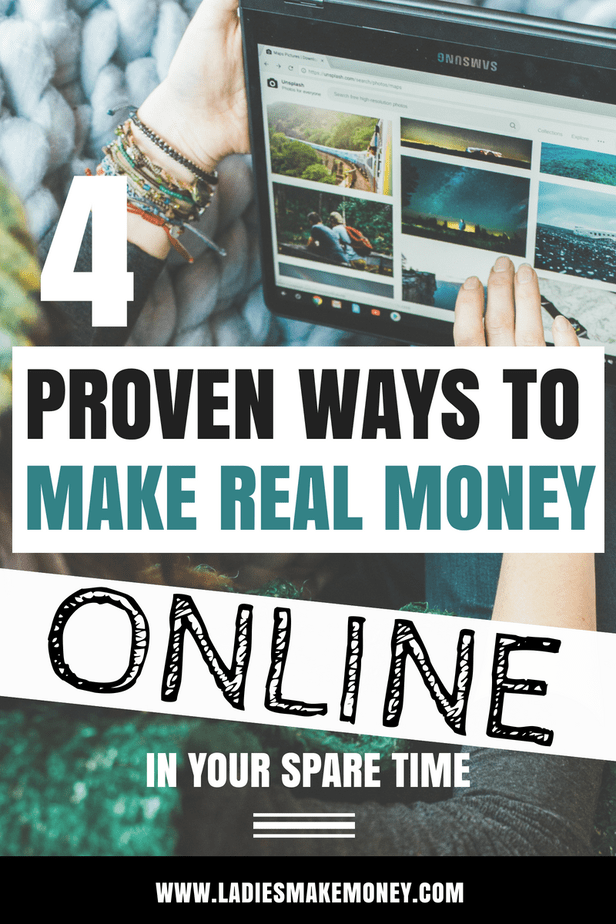 Proven Ways to Make Real Money Online
A search on the Internet will reveal there are many ways to make real money online. Unfortunately, some of these never pay rich dividends and can lead to waste of time, money and effort. Other proven methods can fetch you some money, but it will not make you wealthy. Therefore, we present four proven ways to make real money online.
Blogging
Blogging is one of the best and proven ways to make real money online. For the uninitiated, blogging may sound very esoteric. Instead, it is relatively simple. However, you will need excellent writing skills and a passion to create content about a particular subject that is widely read by people in your country or around the world.
To enter this lucrative field of blogging, you first need to set up a blog. You can do this for free by creating a blog on free hosting websites including Wix and Blogger. Give your blog a unique name that is catchy and clearly defines the subject you will be writing. Alternatively, you can buy a domain name, website hosting and other essentials to create your blog site which we highly recommend. If you want to see the different ways to make online using a blog, our blog income report will reveal this. 
Firstly, create a topic about what you wish to write, and then make the relevant articles and content on it. Use pictures and popularize your website through Facebook and Twitter. Send emails to registered users. To make real money online by blogging, you have to subscribe to Media.net or Mediavine that will display ads on your blog or website. Whenever anyone clicks on these ads, you get money from Google. You can also get money from businesses to advertise on your site and use affiliate marketing to make more money. Sponsored posts is another amazing way to make money online with your blog. 
Related
How to start a $2,500/ Month side business flipping blogs 
A Girl's guide to making your first $100 with a blog
Freelancing
By the year 2020, almost 40 percent of the world's workforce will consist of freelancers in every sector. This is because of two reasons: the burgeoning cost of real estate makes it impossible for businesses to have multiple offices. Secondly, people are increasingly getting aware that freelancing enables them to earn more money compared to conventional 9-5 jobs.
As a result, several websites that cater exclusively for freelancers such as Fiverr, Upwork, and Freelancer have emerged. These websites provide a platform for freelancers to advertise their skills through online CVs and profiles. Further, employers can also post projects on these websites. Freelancers can choose to bid for a project or wait to be hired by an employer.
Freelancing is one of the proven ways to make real money online because you can utilize any skill for the work. Freelancers are required for content writing, video editing, graphic designing, architectural projects, accounting and book-keeping, data analysis, cyber security, Tele-calling, social media management and myriad other functions.
Making money on the side Freelancing requires a relative amount of networking on your side but it is one of the best ways to make real money online.
Related
Learn how to start a Virtual Assistant business from home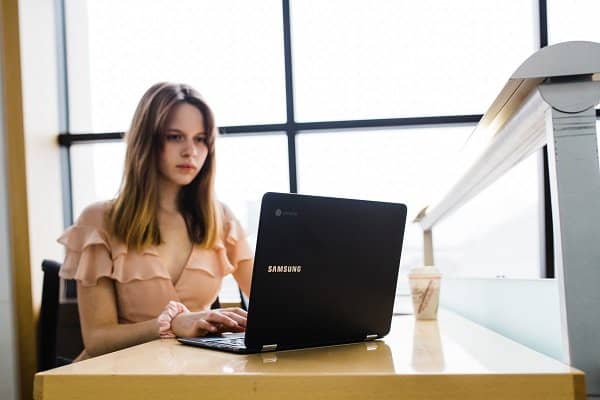 Making money on the side with 

YouTube
The world's largest video sharing platform, YouTube provides excellent opportunities to make real money online. And it is relatively simple too. Opening your channel on YouTube is free. Once you create this channel, post excellent videos about stuff that people love to watch. Remember, these videos have to be unique and conform to Intellectual Property Rights (IPR) and copyright restrictions of YouTube.
That means, your videos have to be original and should not contain anything that is copyrighted by any other party. Youtube is definitely one of the best ways to make real money online. 
There are hundreds of YouTubers around the world that have made easy-to-understand but straightforward videos on how to play games, Do-It-Yourself (DIY) ideas, entertainment and comedy videos as well as recordings of their songs. Others run channels that carry discussions about UFOs, aliens, and life in outer space. These videos attract hundreds of thousands of viewers daily which makes making money on the side with YouTube easy.
Becoming a YouTuber is one of the proven ways to make real money online. Google, which owns YouTube, will pay you for every advertisement shown before, during and after your videos. You earn income for ads displayed on the side of your videos and those in which a viewer clicks. YouTube is an ideal way to make real money online and is proven by youngsters that have become millionaires in a short time.
Related
How to start a YouTube Channel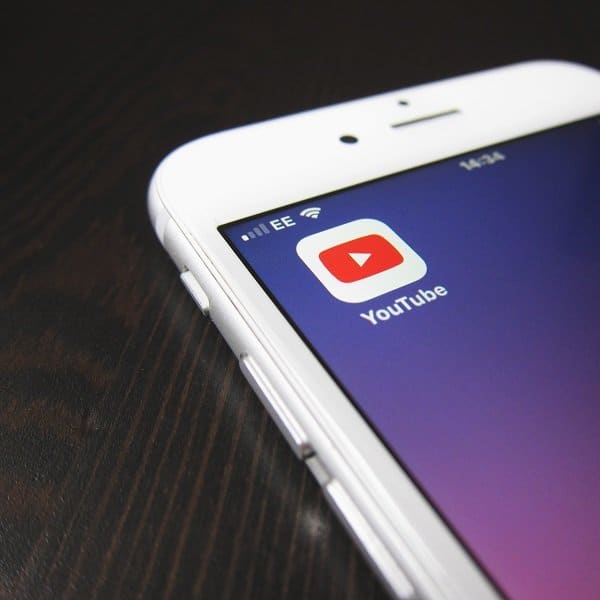 Online Surveys
Online surveys are an excellent way to make real money using the Internet. However, it will not make you a millionaire. Earnings from paid online surveys are limited because of two reasons: that surveys suiting your profile and location may not be available daily. Secondly, very few surveys provide a considerable amount of money. Most of these online surveys will fetch you a few cents, and only some carry a tag of US$10 or higher.
Nevertheless, online paid surveys are definitely one of the easiest ways to make real money online. There are several reputed websites where you can register and become a member of the paid survey community. People as young as 14 years can join the online community. While making yourself register, it is important to give accurate details of your location, likes and dislikes because that qualifies you for surveys. Providing false information can disqualify you and cause suspension or termination of your membership.
Generally, most people who enroll as members of paid survey communities register at two or more websites. This increases their earning potential since they can be assured of getting at least a couple of surveys daily. Online survey websites also allow to earn more through the referral program, Paid to Click (PTC) advertisements, watching free videos and reviewing products, among other tasks. It is also possible to take some types of surveys through apps provided by these companies.
High-paying surveys worth your time include Springboard America, i-Say US, MyPoints, and Voice Your Opinion.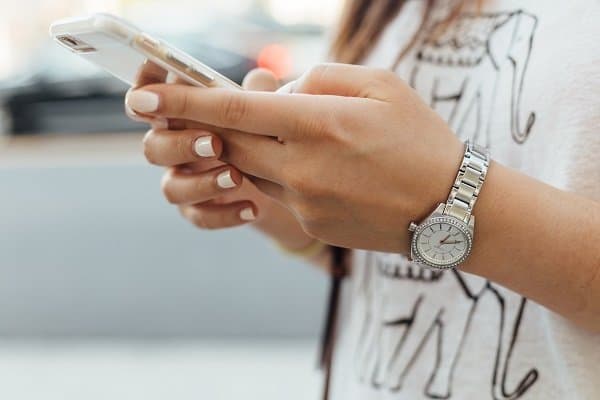 In Conclusion
Understandably, these are not the only ways to make real money online. However, they are the simplest and most rewarding. Affiliate marketing, selling stock pictures and vector images, graphics designing and many more avenues are available for making real money online. It is worth remembering that if you are looking for real ways to make money online is possible but can often take some time to show results. Hence, patience is very important before venturing on these ways to make money online.
Did you like our post on ways to make real money online? Tell us your tips on making money online? 
If you liked this post, don't forget to PIN IT and reference later. 
If you enjoyed our blog we would like to have you join our email list and receive weekly money-making tips, you can join now! Don't forget to join our Private Facebook page. The page is created to share your work, pitch your services and learn from other experienced bloggers!
---
***We would like to note that this post and most posts on our blog may contain affiliate links. This means that if you purchase something that has an affiliate link, we will get a commission from it. Not all items recommended on our site are affiliate links. We only recommend items that we have used and tried. These items have brought us much success and we highly recommend them to you in order to be successful. Thank you for your trust!