Last Updated on January 21, 2018 by NandiNN
No matter how much you earn at your 9-to-5 job, some extra money can always come in handy. Balancing two regular jobs is pretty much impossible, which means you'll have to look for other ways to earn more money from home on the side. Luckily, there are so many opportunities for ambitious women to increase their income. We've singled out 5 foolproof ways to do this which might be exactly what you're looking for.
Before we get started, we would love for you to join our growing Facebook group right here! You can also join our Pinterest group by scrolling to the bottom of this page! If you are looking for guest blogging opportunities or if you need a personal affordable coach to take you from A-Z, we can help you. Get all the juicy details right here! Have you seen our brand new shop! 
We also wanted to take the opportunity to let you know that we use Affiliate links on some of our blog posts. This means that we could make a commission if you click on an affiliate link and purchase something. 
Blogging // 
No matter what kind of hobby or obsession you might have, blogging about it can be a great way for you to pour out your endless stream of thought and make money while doing so. Of course, if you decide to do this, you'll need to work on your writing skills and design a website where you'll upload your posts. There are plenty of writing courses that don't cost too much and can help you distinguish yourself from all the other bloggers out there. And when it comes to your website, think about turning to experts in web design who can help you out with setting up one.
I earn a steady income on my blog every month and you can read more about this in my monthly online income reports. You can create your own blog here with my easy-to-use tutorial. You can start your blog for as low as $2.75 per month plus you get a free domain if you sign-up through my tutorial. Also, I have a free How To Start A Blog email course that I recommend signing up for. 
This is one of the many ways to earn more money from home.
Selling T-shirts //
More and more young people decide to wear T-shirts that have something to say. What this means is that designing T-shirts from the comfort of your own home is a great idea. There are plenty of websites that you can use to set up your own store, come up with your unique designs and sell them. Just bear in mind that you'll have to put a lot of thought into each of your designs since you'll be competing with a lot of people who'll be doing the same thing. If you start making a lot of money, you might eventually start thinking about the idea of starting your own brick-and-mortar store. This gig is one of the best ways to earn more money from home. 
Tutoring //
With every school year coming to end, there seems to be an increasing pressure on students to get good grades and a lot of them decide to turn to a tutor in order to achieve this. This is where you can use your expertise to help them and make some money as well. Think about the skills you possess and you should be able to figure out what kind of tutoring you'll want to do. You can either choose to tutor in person or over the web. The latter option is becoming more and more popular since there's a huge number of websites that can match you with students who're looking for tutors. This is the craziest ways to earn more money from home as it is so easy to get started. 
Taking online surveys //
Another fast-growing and alternative ways to earn more money from home is to take paid surveys online. These won't take too much of your time and most of them are pretty simple to take. And what's even more important is that you can do this from the comfort of your home. All you're going to need is a PC and a good internet connection. It's also a good idea to get a good headset with a mic since sometimes you'll be asked to review a survey you took. Of course, in order to get started, you'll need to sign up on a website where you'll find surveys you can take.
You might also like: 7 Phone Side hustles that will make you $800 per month
Selling art //
If you're artsy, there's no reason why you shouldn't try to make some money off of it. No matter what kind of art you make, there are places online where you can put your pieces up for sale. Art pieces such as paintings and sculptures make great gifts, which means you shouldn't have trouble selling these, especially during the holiday season. If you start doing well, you might want to think about the idea of starting your own website where you'll be able to sell your art. That way, you'll be creating a brand for yourself and turning one-time shoppers into regular customers.
There you have it – 5 ways to earn more money from home that is guaranteed to help have the financial freedom you need. Think about which one of them works the best for you and get started straight away.
You might also like: 
5 Ways to make money from home using your phone
How to become a wedding planner and make $50,000 per year
#BossBabes: 5 Creative ways to make money from home
7 Easiest places to earn extra Money without ever Leaving your house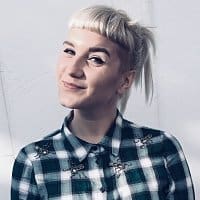 Lauren Wiseman is marketing specialist, a regular contributor to bizzmarkblog.com and entrepreneur, currently based in Melbourne. She helps clients grow their personal and professional brands in fast-changing and demanding market environment. Covering finance and investment topics, Lauren strongly believes in a holistic approach to business.
If you enjoyed our blog we would like to have you join our email list and receive weekly money-making tips, you can join now! Don't forget to join our Private Facebook group. The page is created to share your work, pitch your services and learn from other experienced bloggers!
---
***We would like to note that this post and most posts on our blog may contain affiliate links. This means that if you purchase something that has an affiliate link, we will get a commission from it. Not all items recommended on our site are affiliate links. We only recommend items that we have used and tried. These items have brought us much success and we highly recommend them to you in order to be successful. Thank you for your trust!