Last Updated on September 24, 2020 by NandiNN
Does Grammarly have an affiliate program?
If you are into affiliate marketing and you have not used the Grammarly affiliate program yet, then you are totally missing out.
I have been using Grammarly professionally for over 4 years now and I totally love it.
I even use it on my phone.
And what better way to spread the news than by joining their affiliate program.
Honestly, the Grammarly affiliate program is one of the best CPA based affiliate program for bloggers who are looking for high paying referral programs that pay you well.
Today will be answering the following questions:
How much does Grammarly pay affiliates?

How can I make money with Grammarly?

How can I promote Grammarly for a better payout?

Is the Grammarly referral program worth it?
Affiliate marketing is one of the best ways to earn money with your blog in the long run.
But promoting the best affiliate programs is the only way to make even more money with your blog.
Before we get started on our Grammarly affiliate program review, we did want you to follow us on Facebook for more awesome ideas on saving or making more money. You can also follow us on Instagram for more tips.
We also wanted to take the opportunity to let you know that we use Affiliate links on some of our blog posts. This means that we could make a commission if you click on an affiliate link and purchase something. Read our full disclosure and blog policy for more information.
What is Grammarly?
If you do any form of writing, whether it is for school or college or you are a professional writer who writes for platforms such as websites, blogs, magazines, or any other area, then you should be using Grammarly!
Grammarly is an online grammar checking, punctuation checking, spell checking and plagiarism detection tool that makes writing easy.
If you do any form of writing, one of the most comprehensive tools available that can help you eliminate errors in your writing and make you look like a great writer is Grammarly.
Grammarly is only available in English and offers a comprehensive affiliate program that allows you to earn by sharing the cool benefits of Grammarly with others.
I have the Grammarly extension added to my browser and every time I get to writing, it corrects me if I am wrong in any way as well as it suggests alternative phrases.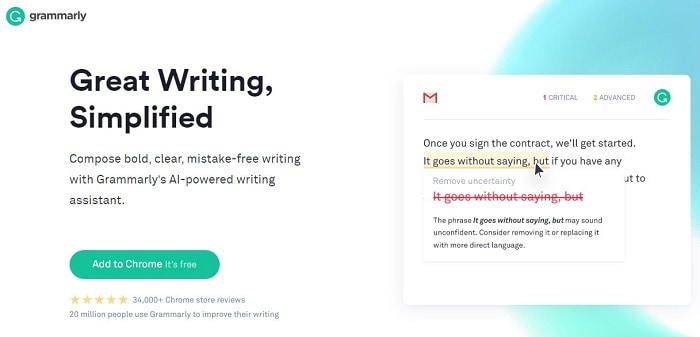 As a blogger, I have used this program several times to ensure I have as little mistakes on my blog posts as possible.
It is the World's Best Automated Proofreader and plagiarism checker I have ever come across!
Nothing is perfect but Grammarly does get the work done and it helps a lot.
Want to see it in action? Watch the video below:
Grammarly Affiliate program (a detailed review)
The Grammarly affiliate program is available to everyone.
You will, however, improve your chances if you use the software personally or if you have a well maintained and current blog, website, or social media presence.
Giving your own honest review about how you use a product is the best way to earn affiliate income.
So if you do not already use Grammarly, be sure to sign up for your free account right here.
Once you are comfortable then you are free to start promoting it to your tribe and followers.
Ready to learn more about how to make money with the Grammarly Affiliate Program? Check it out below!
1. How does the Grammarly affiliate program work?
The first step to promoting the Grammarly affiliate program is to sign up for it.
I personally signed up via the Shareasale affiliate platform.
Otherwise, just go here to sign up for the Grammarly affiliate program! You will be asked to enter your personal information such as your:
Email address

Company name

phone number

And sometimes details on how you plan on promoting them
You will also need to agree to the terms and conditions that Grammarly has set! When you are done, then you will be all set to start promoting.
Once you sign up, you will be taken to a page where you will be required to write a post about the benefits of Grammarly and also place a banner with your affiliate link that Grammarly will generate for you.
This is the link that can be displayed on your website or blog, and you will earn a commission once someone clicks through your link and signs up for Grammarly.
This is a very high converting affiliate program since Grammarly offers free sign up, which will result in more people feeling compelled to sign up for Grammarly.
So if you are not yet an affiliate, go here to sign up for the Grammarly affiliate program!
The whole process shouldn't take you more than 5 minutes to do.
2. How much will I earn as a Grammarly Affiliate?
You will earn .20 cents for each person that signs up for the free Grammarly software and $20 for each person that signs up for the Grammarly premium.
The premium feature is more accurate and does a lot more than the basic subscription.
If you upgrade your Grammarly subscription to the premium here is how it will help:
It will cut unnecessary words and phrases

It will identify passive voice

It will help rephrase wordiness

It will also suggest a rewrite if it doesn't feel right
And personally, I encourage bloggers to use the premium feature unless you pay for someone to proof your work.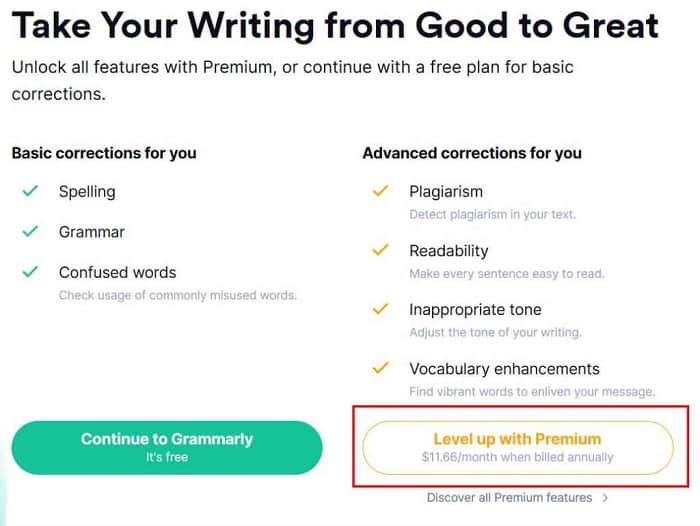 You will also receive a $25 bonus when you sign up for Grammarly using this link, and they also offer several other cash incentives for top affiliate performers.
As of right now, here are some awesome incentives to consider when you join the Grammarly affiliate program and you start making sales:
Generate $2000 in sales/month and receive a $200 bonus

Generate $4000 in sales/month and receive a $400 bonus

Generate $8000 in sales/month and receive a $800 bonus
The Grammarly Affiliate program is a great way to earn some extra cash by just recommending them!
Please note that Grammarly only pays by check to affiliates who reside in the United States.
Affiliates that reside outside of the states will need to provide Grammarly with their banking information via Shareasale to facilitate a wire transfer.
Wire transfers will be made in USD.
These are some of the things to consider before signing up for the Grammarly Affiliate program.
It can, however, be a lucrative partnership for you if you have a platform that receives a lot of visitors.
3. How can I make money with Grammarly?
I am so glad that you are considering partnering with Grammarly.
Please note that you will receive your first $25 Grammarly affiliate activation bonus when you sign up to become an affiliate.
Once you are approved, you will receive links and banners that you can use to promote people to Grammarly.
You can also grab your links on the Shareasale platform.
To make the most amount of money with Grammarly, I recommend you write an honest review about using them.
Give examples, share your pros and cons for using the platform and add lots of pictures or videos to drive your point across.
When your readers proceed with your link, you will make $.20 cents and if they upgrade, you can make a whopping $20.
You can also make money referring other people to join the Grammarly Affiliate Program.
Don't be afraid to email your email list with the direct Grammarly affiliate link to make even more money instantly.
Is the Grammarly referral program worth it?
In my opinion, yet it is.
If you have a huge following and you can hit the bonus targets, you can make even more.
If you are in the mom/ parenting niche, you can encourage your readers to sign up to help their kids with assignments.
If you are in the blogging niche, have your blog audience sign up as well. The opportunity is definitely there.
Will you be joining the Grammarly Affiliate Program today?
Tell us in the comments below, we would love to hear from you.
And what if your blog is not making any money no matter what you try, then you might want to grab my freebie below where I outline 12 creative things you can do to boost income on your blog this month!
It's a quick cheat list that is packed with valuable tips.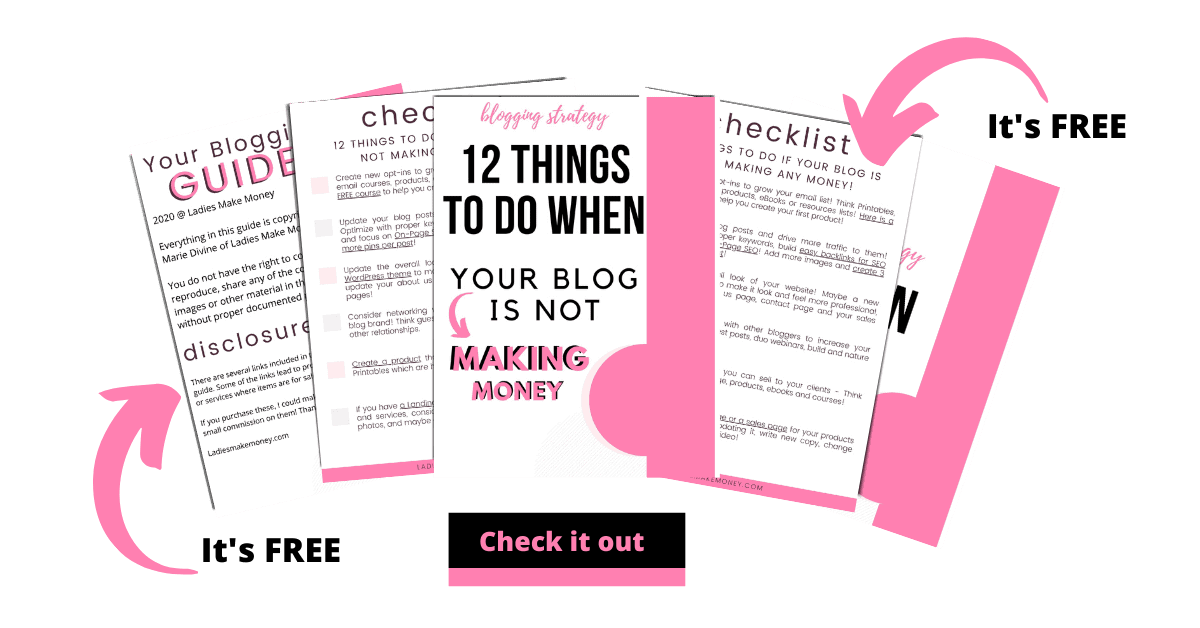 Read this next:
21 Makeup Affiliate Programs For Bloggers in the Beauty Niche
Stupid Simple SEO Review - The Best SEO Course for Bloggers
Making Sense of Affiliate Marketing with Michelle Schroeder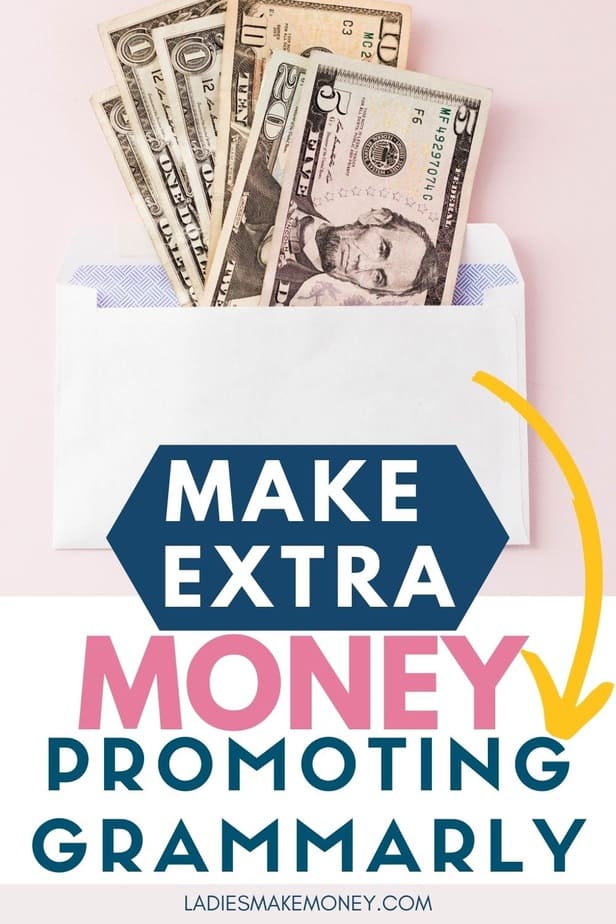 If you enjoyed our blog we would like to have you join our email list and receive weekly money-making tips, you can join now! Don't forget to join our Private Facebook page. The page is created to share your work, pitch your services, and learn from other experienced bloggers!
---
***We would like to note that this post and most posts on our blog may contain affiliate links. This means that if you purchase something that has an affiliate link, we will get a commission from it. Not all items recommended on our site are affiliate links. We only recommend items that we have used and tried. These items have brought us much success and we highly recommend them to you in order to be successful. Thank you for your trust!
Join The Grammarly Affiliate Program and Earn Extra Cash