Last Updated on April 28, 2018 by NandiNN
We are excited to have this guest post from Melissa, Book & Auther of $10,000 In 10 Months where she talks about the best way to save money. These short chapters are designed as a guide to overcoming common psychological hindrances to saving. The main theme being: why save, and where to start.
Before we get started on a list of ways to save more money each month, we did want you to follow us on Facebook for more awesome ideas on saving or making more money. 
We also wanted to take the opportunity to let you know that we use Affiliate links on some of our blog posts. This means that we could make a commission if you click on an affiliate link and purchase something.
The Best way to save money
Our blog has countless articles related to ways to save money each month. The most popular post is 12 Insane ways to save money on a tight budget and still make over $3000 which is great. But after reviewing Melissa's book on the best way to save money, I was intrigued. $10,000 In 10 Months is pretty amazing.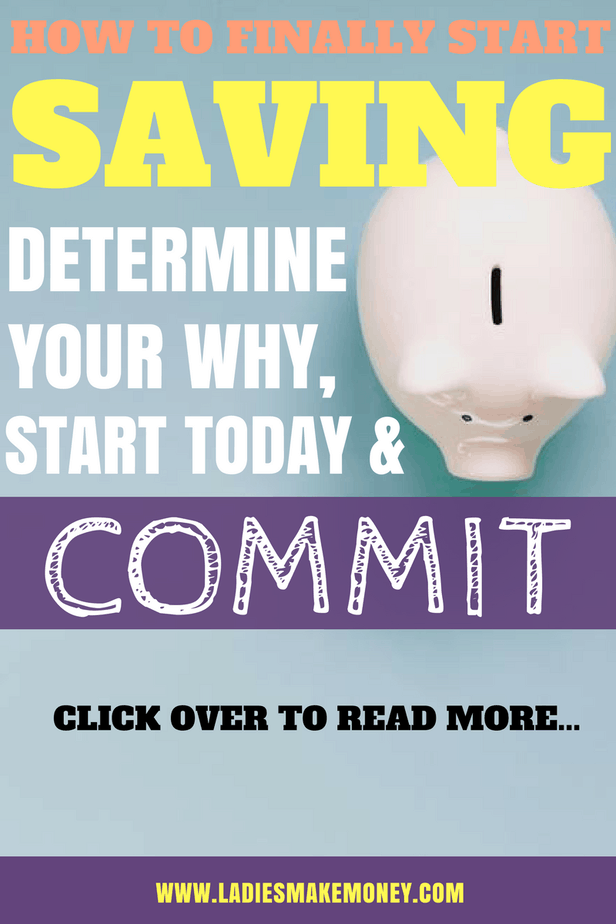 Determine Your Why
Does the word "saving" stress or overwhelm you? It takes effort yes, but don't let that be scary. Enjoy the course of every good thing you do for yourself. When you're feeling too tired to work out, don't think about this idea that you have to go to the gym, but consciously realize that you get to run around like a child as exercise. You don't have to practice to be good at something, you get to progress.
You don't have to work or save, you get to meet new people, learn more and earn money. Saving money doesn't have to be such a terrible thing. Allow yourself to revel in the work that results in your earned savings. Enjoy the skills you develop and lessons you learn from working hard for something.
Most admirable, hard-working people have their why figured out. They truck on ambitiously toward their goals because they are able to see why they want what they want. Knowing your why unveils the bigger picture. Some of these driven people are motivated because they have been hurt by the past. Others are motivated by their desire for a certain something to be in their present and future. They succeed because they keep their why front and center. Knowing your why is the best way to save money. 
You can know you want to take care of yourself, but fail to do so time and time again. However, when you take the time to understand that what you really want is the ability to engage with others and the gift of life experiences which are enabled by a healthier you, you are able to follow through with your desire to be healthy. Understanding the why to your what opens yourself to true, positive change. Reflect upon the things that matter to you.
Write down what you want to save for, followed by why you want it. Be truthful to your whys. The better you understand this about yourself, the easier it will be to keep your motivation alive. Here are some examples of what to save for and possible whys to get you started:
I want to give back to my community because it feels good to help others.
I want to buy a house to take care of my family.
I want to go to school because further education is needed to be a lawyer. I want to be a lawyer because I want to fight for the truth.
Perhaps your reason is: I want to leave my job and travel. People travel for all sorts of reasons; determine yours.
I want to travel because I want to learn a new language. I want to learn a new language because I want another way to express myself.
I want to travel because I want to taste different cuisines. I want to taste different cuisines because new flavors invigorate and inspire me.
I want to travel to meet new people. I want to meet new people because they further my growth as an individual.
Now put a photo of your dream home or vacation on the wall you see the most Maybe this means island photos in your snack pantry? Whatever you pick, these photos stand as your happy reminder of what all your hard work is for.
As you can see, having it all written down is the best way to save money. 
The best way to save money is to commit to it
Repeat the following: "My savings is untouchable." Imagine your savings exists in a beautiful land, covered with green pastures and yellow flowers. There's a man with a thick beard and an Irish accent who rules this land. Unfortunately, he says you can't touch your savings until you reach 10 months of saving or he will cut your hand off. Those are just the rules guys.
What helps you actually commit? Following through with a commitment is sometimes a matter of simply deciding it's something you really want. For others, calling their best friend and sharing their new goal solidifies the commitment. Perhaps you really need a push; promise a friend that every time you skip a deadline for yourself you will do their laundry.
Hold your goal – literally
Having something tangible about your goal helps the commitment feel real and it's the best way to save money. If you're saving for a new home, go for a hike and pick the perfect stick to wave at the kids in your new neighborhood when you yell, "quiet down you crazy kids!" If you're saving to travel, decorate your luggage tags so loud they will be a breeze to find at luggage claim. If you're saving for a car, prepare your first car freshener with a clay disk, mason jar, and essential oil.
If you're going on a long-term trip, perhaps the gravity of knowing you will be without income in a new country, is enough to make you take saving seriously. Remind yourself: You could buy a beer to drink at home tonight, or you can wait to buy a beer to drink on a bridge, in Amsterdam, while eating a stroopwafel. If you don't know what a stroopwafel is, rest assured it's something you want to save your money for. Do something that gets you excited to commit to your goal.
The best way to save money starts TODAY!
10 months go by fast! We tend to think that we can spend money now and that we'll start saving for that thing we really want on a future paycheck. Next thing you know it's been three years and the closest to Greece you've ever been is extra tzatziki on a gyro from down the street.
Fashion yourself a piggy bank. Maybe find an empty container and mark "feed me" on the top. Gather all the change from your pockets, junk drawers, and sofa cushions into this new little bank. Even if coins are the only thing gathered, you can relish in their tangibility. As always the best way to save money is definitely now.
The path to actualizing your dream starts today.
You might also like
10 Ways to save money and cut off debt
5 Foolproof ways to earn money from home
#Bossbabes: 5 Creative ways you can money from home
Don't forget to follow us on Facebook, Twitter, Instagram, and Pinterest for more ways to save money each month and for ways to make extra money working from home.
DON'T FORGET TO PIN THIS TO YOUR MONEY SAVING BOARD.
If you enjoyed our blog we would like to have you join our email list and receive weekly money-making tips, you can join now! Don't forget to join our Private Facebook group. The page is created to share your work, pitch your services and learn from other experienced bloggers!
---
***We would like to note that this post and most posts on our blog may contain affiliate links. This means that if you purchase something that has an affiliate link, we will get a commission from it. Not all items recommended on our site are affiliate links. We only recommend items that we have used and tried. These items have brought us much success and we highly recommend them to you in order to be successful. Thank you for your trust!