Last Updated on June 17, 2020 by NandiNN
Money Saving Food Tips
You can try to save money all you like, ladies, but guess what? A girl's still gotta eat! Regardless of how much you're making, it always helps to know how to save money on food.
But if the cash is flowing a little slow at the moment, we've got some top tips which won't involve silly diets or starving yourself while you try to cut down.
We going to show you how to save money on groceries.
Before we get started on how you can efficiently save money on food, we would love for you to like our growing Facebook page right here! Be sure to follow us on Instagram here.
We also wanted to take the opportunity to let you know that we use Affiliate links on some of our blog posts. This means that we could make a commission if you click on an affiliate link and purchase something. Read our full disclosure and blog policy for more information.
Tips to help you save money on Groceries
If you love to save money like we do, you need to know that a lot of people spend thousands of dollars each money on food.
If you are not prepared, you can certainly waste a lot of money.
That is why I typically jump on the no spend money challenge to help me save for cash!
Having the right tips available to help you save money on food is essential, especially if you do not want to waste unnecessary funds.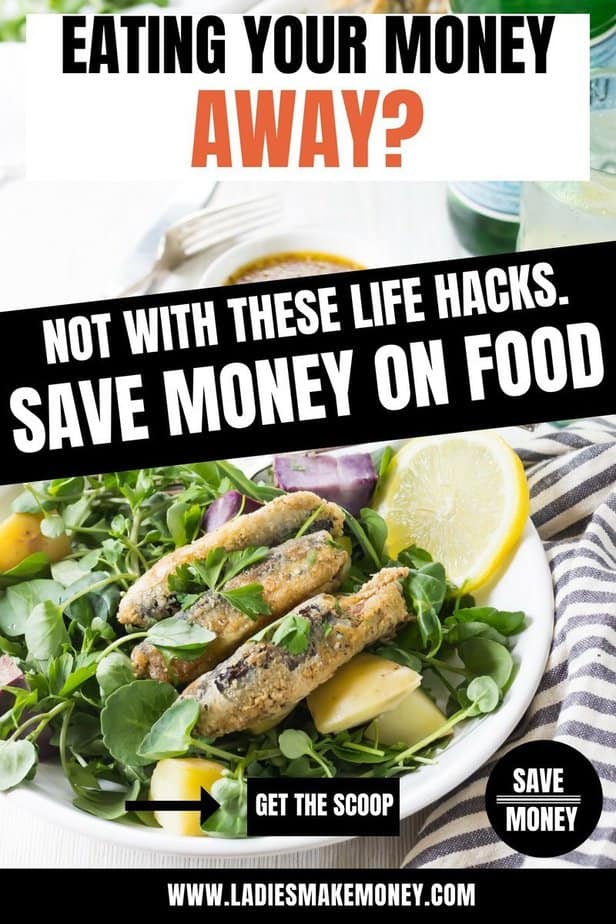 They are a few strategic things you can do save money on food each month. We have outlined our top 4 favorite tips below:
Plan ahead and cook in batches
Meal planning is a really handy way to save money on food.
Knowing what's coming for the week ahead means you can grab everything on one trip to the store, so you won't be constantly buying groceries throughout the week- and the inevitable extras you just can't leave on the shelf.
Research recipes ahead of time, write lists and shop methodically. And incorporate it into your schedule – time is money!
Try to save money on food by finding non-expensive recipes.
A good steak is pretty hefty if you are buying for a family of 4.
Planning ahead goes hand-in-hand with batch cooking.
If you already know that Monday will be a casserole day, Tuesday pasta and so on, you can cook in bulk and freeze portions for the week coming.
This is the best way to save money on food and groceries.
Alternatively, if you really want to save money on food, you could just use all the ingredients that you bought to prepare a variety of meals for the week, and storing them in Tupperware to set portions for each day.
This is also really handy when you're trying to live a more healthily.
Allow for an occasional treat
Guess what? If you are too restrictive and have every aspect of your life planned out, you'll soon get bored of it (and therefore won't stick to) your new routine.
The same goes for food. In order to still save money on food and still enjoy your meals like a true foodie, you need to have a food budget set aside.
It's good to learn how to save money on groceries, but you also need to know how to properly budget in order to enjoy life to the fullest.
Leave a little money aside in your grocery budget for eating out or ordering in.
Eating into your social budget isn't an issue either, because treatment options tend to be pretty social as well!
Cooking is ultimately the cheapest option when it comes to wanting to save money on food, but we all deserve some treats from time to time.
With takeout options like Deliveroo, you can still have Tuesday tacos from your fave place and save money on food by not needing to pay for parking.
Related:
10 Easy ways to save money each month
Budget-Friendly things to do this summer
Grow your own stuff and Save Money on Food
This really depends on where you live and the kind of access that you have to a garden, but if you're blessed with the ability to do so – then grow!
This can range from growing your own vegetables to simply having a herb garden on your windowsill or balcony.
Honestly, if you are able to grow your own food, do it. It is the best way to save money on food and groceries.
You can grow little things like tomato, lettuce, potatoes, and kale. Things that are basic so you are not overwhelmed.
Be sure to check out what time of year to grow the things that you're looking to try for the best results.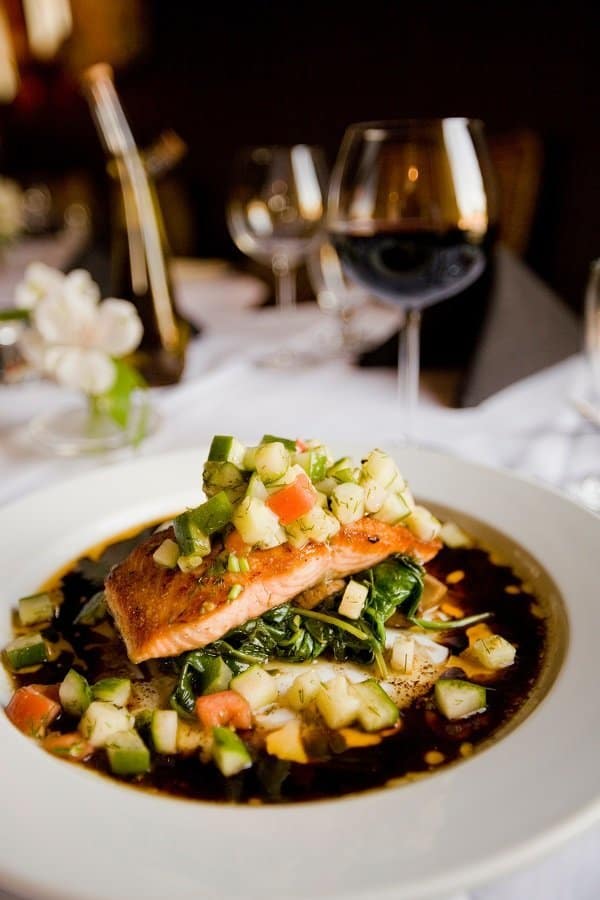 Download apps to save more
Ladies, if you don't know by now that apps can be absolute lifesavers, then we don't know what to tell you!
The good news is that they can often be money savers, too, and that's absolutely true when it comes to food. If you do not have an app or two to save money on food, download some today.
There are apps for coupons that can either be redeemed with retailers or online stores. You could also try out apps that aim to reduce food waste.
Often, these will connect you with local restaurants that wish to offer you a discount during quiet periods – just Google to check out suitable ones near where you live.
You can also sign for Food subscription with CrateJoy!
Food should never have to be a sacrifice if you don't want it to be. It's one of the best – and most essential – things about life.
What did you think of our tips on how to save money on food each month? Tell us in the comments below and PIN IT to your Money Saving board. Don't forget to GRAB your monthly budget right now.
Want more money saving tips? Go here!
If you enjoyed our blog we would like to have you join our email list and receive weekly money-making tips, you can join now! Don't forget to join our Private Facebook page. The page is created to share your work, pitch your services and learn from other experienced bloggers!
---
***We would like to note that this post and most posts on our blog may contain affiliate links. This means that if you purchase something that has an affiliate link, we will get a commission from it. Not all items recommended on our site are affiliate links. We only recommend items that we have used and tried. These items have brought us much success and we highly recommend them to you in order to be successful. Thank you for your trust!
Best Ways To Save Money on Food If You Are Really Short on Cash