Last Updated on October 17, 2017 by NandiNN
Whether it's a blog or any other home business, if there's one thing you have to work to protect, it's your brand. After a while, reputation proves to be one of the most powerful marketing tools of them all. On the other hand, losing trust or prestige in your brand can lose your customers or readers instantly and make it all the harder to win them back. You have to be reliable and know what you're doing. But you also have to be visible, so let's take a look at some of the ways you can prop your brand up and get the spotlight you need.
Before we get started, we would love for you to join our growing Facebook group right here! You can also join our Pinterest group by scrolling to the bottom of this page! If you are looking for guest blogging opportunities or if you need a personal affordable coach to take you from A-Z, we can help you. Get all the juicy details right here! Have you seen our brand new shop!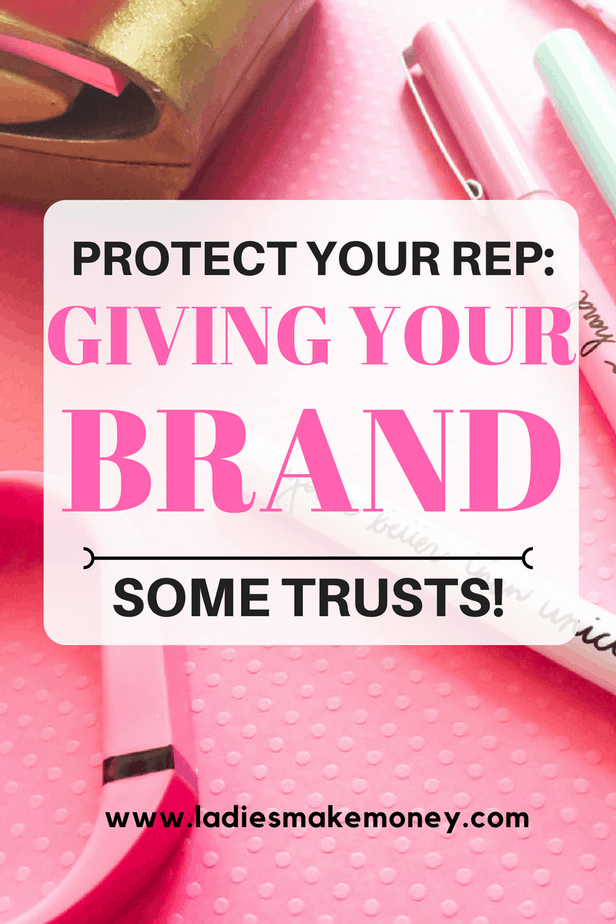 We also wanted to take the opportunity to let you know that we use Affiliate links on some of our blog posts. This means that we could make a commission if you click on an affiliate link and purchase something. 
Want to take your blog to the next level? Sign up below! If you do not have a blog yet and are thinking of starting one, sign up here! 
Make Google your friend
The internet is the birthplace of the blogging world and revolutionized business in ways that we're still feeling. The rise of Google to its place as the top search engine also made it one of the most valuable friends to have. While direct marketing, such as paying for advertisements, can help you bring in those converts, relying on it alone isn't the best way to make sure your brand can go the distance. Google can help not only improve your organic traffic but improve the visibility and prominence of your brand. By learning search engine optimization, you can make significant long-term gains in the number of people finding your site naturally. Many Google users trust it to give them reliable answers on the news, businesses, and information they want to find. Being top-dog through SEO can do a lot to help your brand.
You might also like: Start receiving a 2nd income HERE!
Use a bigger voice
If your blog/business has a smaller internet presence, it can feel like you're invisible. It takes time to build an audience, but you don't have to simply sit and be patient. Beyond your own community building efforts, there are ways to tap into the online presences with much larger voices. Through techniques like influencer marketing, you can connect with other bloggers, podcast presenters, and social media icons to help your brand, your content, and your services reach a wider audience you might not have tapped yet. It's always worth looking to capitalize on the attention of online news sites when you have a PR opportunity such as a launch or an event
Be a participant, not a producer
At the same time, you should be working on the buzz around your brand by getting others to spread the word. Beyond influencer marketing and PR opportunities, work on your natural word-of-mouth by getting more involved in the community you're in. In blogging, you need to have genuine support from other bloggers. Not just trading links, but guest posting, sharing content through social media, being in real conversation with them. The same goes for what audience you have. Respond to their comments, share the interesting stuff they send you, and curate interesting content for them, as well. Don't put all your time into self-promotion but into bridge-building, too.
The above tips are going to help you strengthen your brand, give you a reputation worth protecting and start building a buzz around your blog or business. Just remember you have to live up to that brand, too.
Read this: How to work with brands as a blogger

If you enjoyed our blog we would like to have you join our email list and receive weekly money-making tips, you can join now! Don't forget to join our Private Facebook group. The page is created to share your work, pitch your services and learn from other experienced bloggers!
---
***We would like to note that this post and most posts on our blog may contain affiliate links. This means that if you purchase something that has an affiliate link, we will get a commission from it. Not all items recommended on our site are affiliate links. We only recommend items that we have used and tried. These items have brought us much success and we highly recommend them to you in order to be successful. Thank you for your trust!