Last Updated on September 20, 2017 by NandiNN
This amazing post is from one of our guest posters Michelle Sonya from Hi Fashion! This post is for everyone whether you work from home as a blogger or you work the 9-5 hustle trying to chase your dream, you need the right wardrobe for it. Dress the part and you will make it in business. Michelle is to talk to us about the ultimate guide to business casuals for women. 
Before we get started, we would love for you to join our growing Facebook group right here! You can also join our Pinterest group by scrolling to the bottom of this page! If you are looking for guest blogging opportunities or if you need a personal affordable coach to take you from A-Z, we can help you. Get the details right here! We also did want to mention that we use affiliate links on some of our posts. This means that if you click on an affiliate link, we make a commission from it. 
Start your own money making blog as soon as today! You can do it. 

The concept of business casuals have always been a "gray" area (get it?) for many, and "I know it's called Business Casuals but is this too casual for office?" is a question that forever leaves you doubting your choice in clothes. So I've decided once and for all to simplify the process and find a definitive fashion aesthetic that can be used to alleviate confusions irrespective of which year you might be reading this in.
There are two basic ideas to always remember:
The role of a dress code at your workplace
Now unless you're working at Facebook, your office has some rules, ranging from lenient to strict, that apply to what you can or cannot wear on a daily basis. On your worst days this might seem like an interference with your freedom of choice, but a well thought out dress code can help keep the focus where it should belong: on your work. When choosing business casuals, too, this is the aesthetic that you should start in mind with. 
Difference between Formalwear and Business Casuals
If you've already aced the Power dressing look, the easiest way to approach Business Casuals is to see it as a couple notches relaxed than formal wear. So if your staple work wear involves a blazer, a linen jacket would qualify as its more casual cousin. Similarly, trading in a pantsuit for a jumpsuit would make complete sense. In a nutshell, whatever you wear at work already, find a less strict version of it, and this is a fail safe method to ensure you don't end up looking unprofessional instead of casual.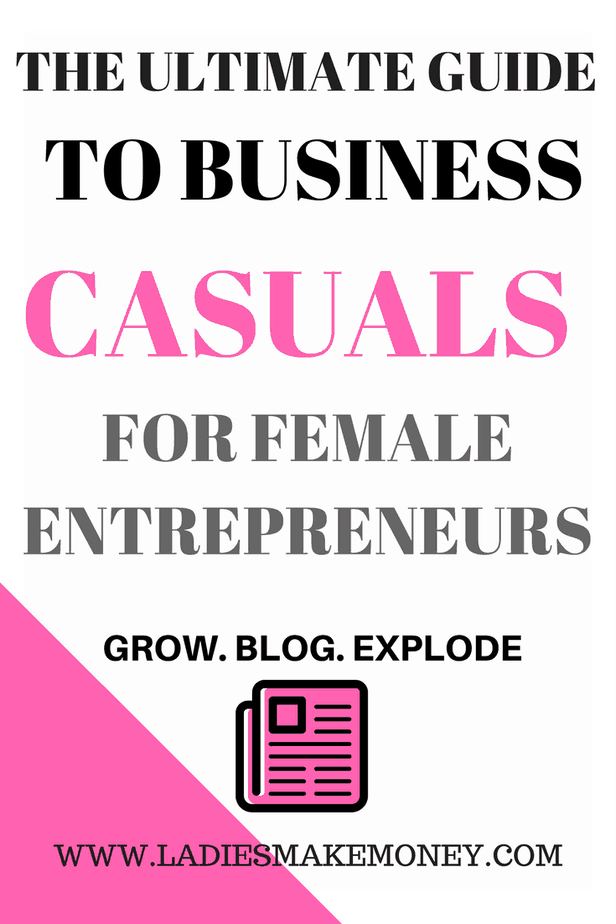 Now moving on from abstract to a more specific guide:
You don't need to shop for an entire closet to fit into this look. Just one or two casual pieces paired with formal wear is the right amount of casual required. So all you need to do is wear your favorite blazer like this one with a pair of jeans and booties or your pencil skirt with a tee shirt. I get all my affordable shoes from JustFab! Pencil skirts are amazing when it comes to dressing business casual for women. Every lady should own a pencil skirt or two.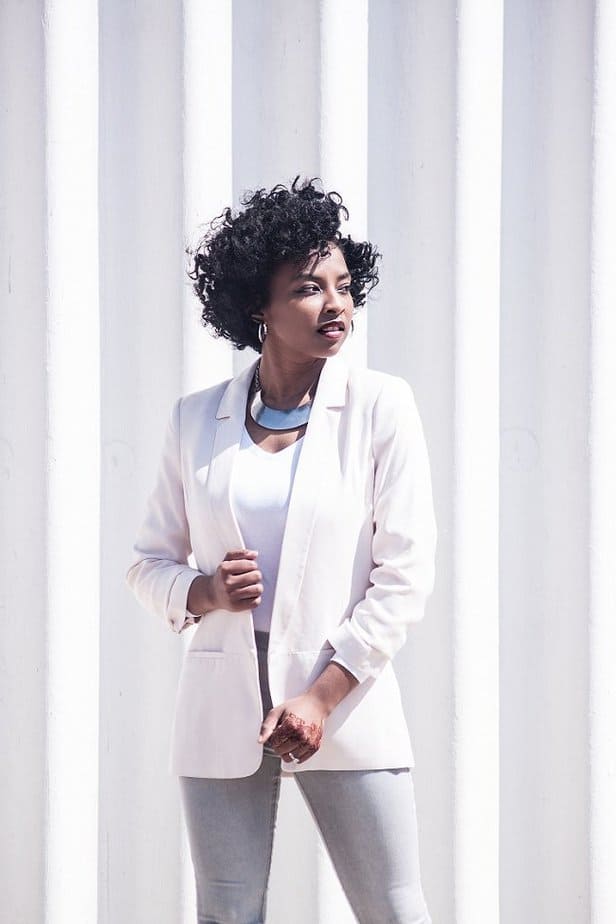 No matter what the occasion, showing unnecessary skin at office isn't the classiest way to get casual. Remember, the idea is to draw attention to your work and clothes are only a part of who you are. Plunging necklines or backless numbers do not spell professionalism.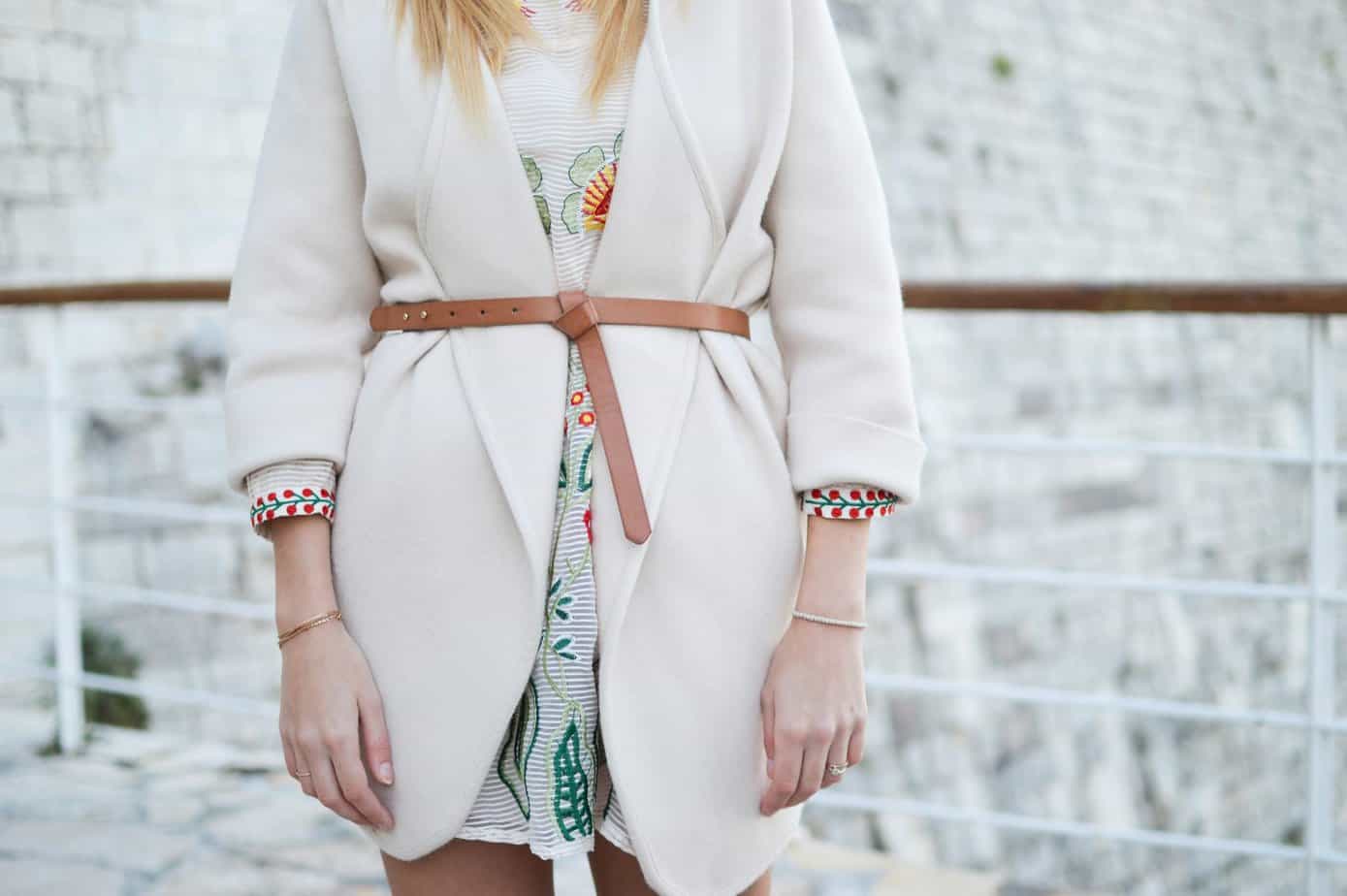 The idea here is to have a little more fun with clothing than you're usually allowed to, so allow yourself a little color, some prints, some ruffles and fun footwear such as women's loafers, etc. If you've played safe wearing black and navy all week, a splash of yellow for business casuals won't hurt nobody.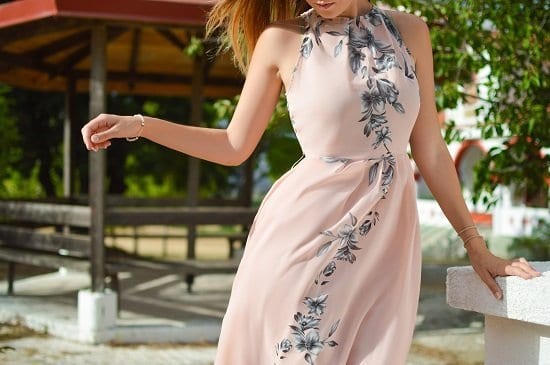 However, know how to strike a balance. This is key. If opting for a bold color like hot pink, make sure the silhouette is clean and fuss-free sans embellishments. And if you've been brave enough to wear a skater dress, match it up with formal-looking basic stilettos to avoid looking too tweensy. Also refrain from wearing head-to-toe sequins in broad daylight, like obviously!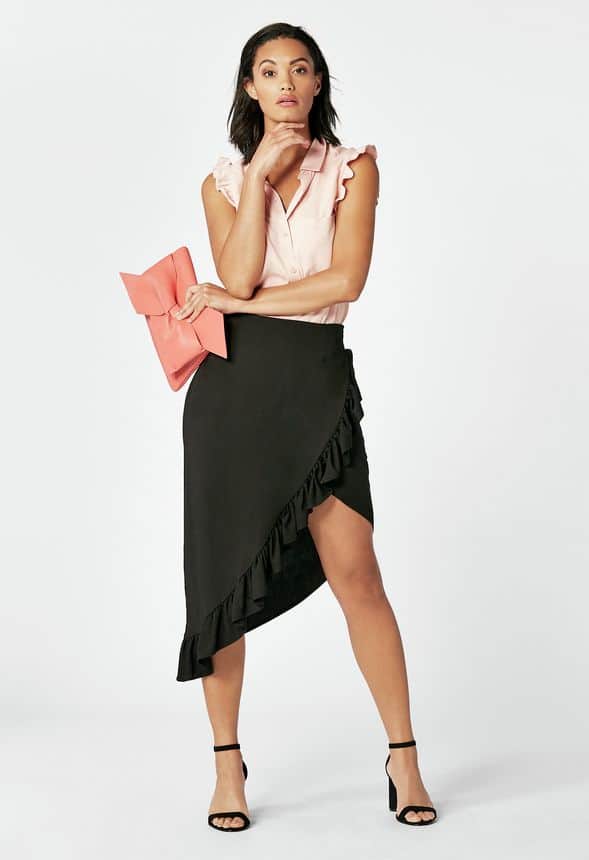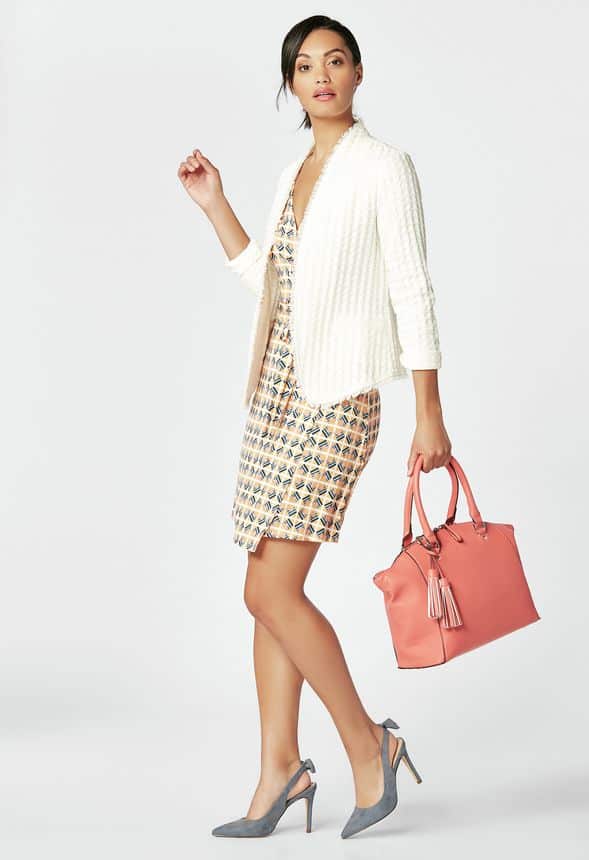 Shop these looks at JustFab! Affordable for work babes! 
Accessories like these can make a world of difference. If you're generally conservative and don't like to experiment much, just add fun details to your formal wear. Pompom sandals with a pencil skirt and shirt, tasseled earrings with your pantsuit, are ways in which you can add a casual twist to your workwear.
You all own a little black dress for any occasion. It's a must business casuals for women. 
Cute dress via A Southern Drawl
Enclosing I'd like to say, don't get too worked up (hah!) with too many rules; keep the two basic principles in mind and you'll never make a mistake again.
Side hustles for female entrepreneurs that will make you $1000.00
Struggles, successes and tips for women trying to make extra money
Powerful financial advice for women for improving finances
10 Celebrity quotes to inspire women entrepreneurs
Did you enjoy our blog? We would like to have you join our email list and receive weekly money-making tips, you can join now! Don't forget to join our Private Facebook page. The page is created to share your work, pitch your services and learn from other experienced bloggers! 
---
***We would like to note that this post and most posts on our blog may contain affiliate links. This means that if you purchase something that has an affiliate link, we will get a commission from it. Not all items recommended on our site are affiliate links. We only recommend items that we have used and tried. These items have brought us much success and we highly recommend them to you in order to be successful. Thank you for your trust!