Last Updated on July 13, 2018 by NandiNN
Working at home has exploded in recent years, thanks largely to the many opportunities afforded to us by the internet. Ever-increasing numbers of people are choosing to put their working lives in their own hands so that they can earn more money in their own way on their own terms with more freedom than ever before, and for the most part, it's pretty great. However, working at home is not without its problems, and if you want to be as happy as possible as you work hard to make a living the non-traditional way, you're going to need to iron out a few kinks.
Before we get started on how the common working at home problems you may face, we would love for you to like our growing Facebook page right here!  You can also follow along on Instagram right here! 
We also wanted to take the opportunity to let you know that we use Affiliate links on some of our blog posts. This means that we could make a commission if you click on an affiliate link and purchase something. Read our full disclosure and blog policy for more information.
With that in mind, here are some of the most common working at home problems  you might encounter with tips as to how you might solve them: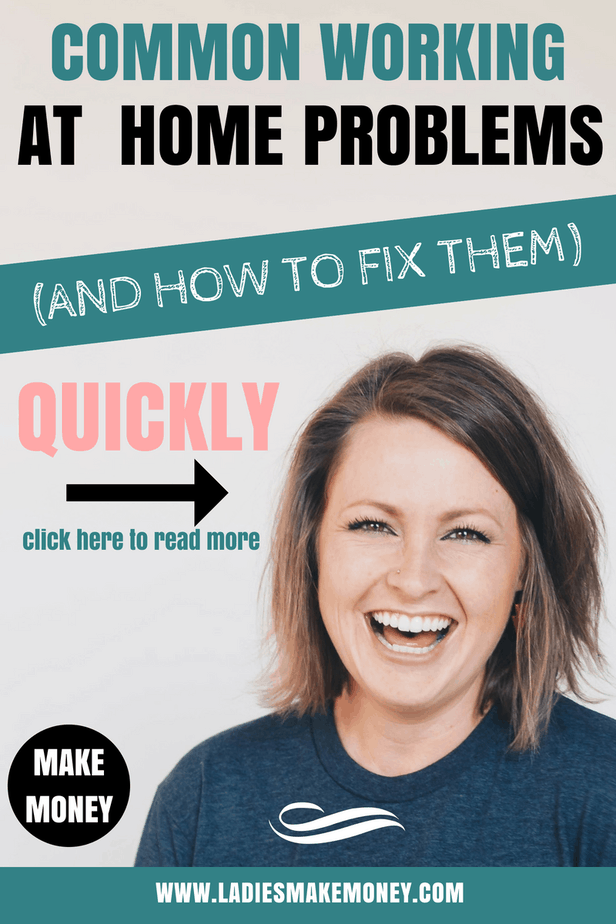 Work and Family Life Melding into One
One of the biggest problems for those that work from home face is separating out work life from family life. When you're home all the time, it's easy for you to end up doing chores when you should be blogging or playing with the kids when you have clients to deal with and even easier for you to spend more hours working than you ever would in an office job, thus defeating the object of working from home and gaining more freedom!
What's the fix? Ideally, you should find a quiet space away from the hustle and bustle of family life and turn that into your workspace. You should also make it clear to friends and family members what your working hours are and stick to them. It won't always be easy, but if you have your own space and a schedule, you should be able to overcome it.
Related:
5 Reasons to get away from your day job and start a blog
Mindset shifts every solopreneur needs to make to become successful
Using Your Home Address on Correspondence
Most businesses need to disclose their physical address on their website, business cards, brochures or whatever, and this can be tricky if you work at home. Not only do you want to maintain your privacy, but you also want to appear as professional as possible, and a residential address just won't cut it.
What's the fix? Use a company like https://physicaladdress.com who provide virtual business addresses to companies of all shapes and sizes. You mail will be sent to them, scanned and digitized, so that you can read it at your convenience without giving out your own address and while appearing far more professional.
Related:
How to start a Virtual Assistant Home business
6 Stay at home jobs every female Entrepreneur can start today
Not Being Taken Seriously
Unfortunately, there are still a lot of people out there who will not take a home business seriously, which means it can be tough to pick up clients or make sales. In order to be successful working at home, you do need a good plan. 
What's the fix? Do everything you can to appear professional, from getting a virtual business address to creating an amazing website with the help of https://www.fyresite.com/, dressing the part and doing a good job. People will, in the end, judge you far more on that stuff than where you're based IF you get it right.
Feeling Isolated while working at home
If you're used to working in an office, store, warehouse or similar, then you are probably used to being surrounded by co-workers who are always on hand for a quick chat, a spot of lunch when you have a break, and to give you help and support when you need it. When you work from home, the reality can be quite different and you can find yourself spending most of the day alone, which can make you feel down if you aren't careful.
What's the fix? Try working from a coffee shop or another location in your neighborhood where there are likely to be people around, at least some of the time.
If you become a regular, you'll get to know people and although they might not exactly replace co-workers, they will go some way to helping you feel less isolated and alone. This is perfect for outgoing people that want to start working at home.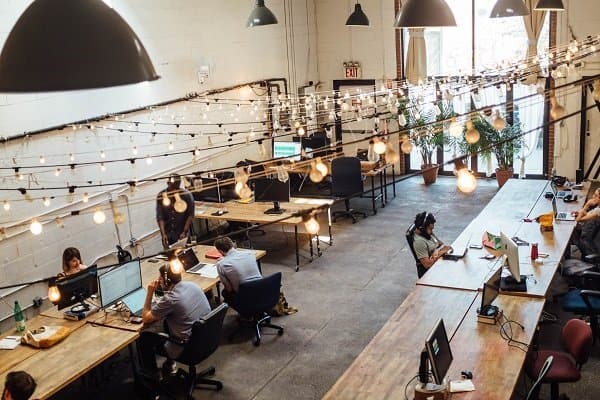 Regulations
It's difficult to give you too much advice on this because it's different in every city, state, and country, but quite often, if you're running a business from home, you will need to comply with certain regulations, which could make it difficult for you to operate at all.
Just because you are working at home does not mean you should not be following rules and regulations. 
What's the fix? Again, it's hard to say, but you should absolutely talk to the relevant people, whether that be your landlord, your local planning office or governing body, to see what you need to do. If you show that you are ready and willing to follow the rules and you do everything that is asked of you, you're far less likely to face any problems.
The freedom that comes with working at home is so worth these minor issues, so please don't let them put you off! I wish you every success.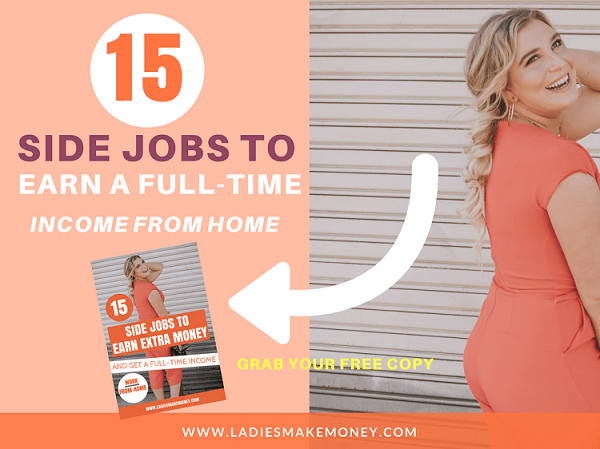 Don't forget to pin this post here to your working at home job board. 
If you enjoyed our blog we would like to have you join our email list and receive weekly money-making tips, you can join now! Don't forget to join our Private Facebook page. The page is created to share your work, pitch your services and learn from other experienced bloggers!
---
***We would like to note that this post and most posts on our blog may contain affiliate links. This means that if you purchase something that has an affiliate link, we will get a commission from it. Not all items recommended on our site are affiliate links. We only recommend items that we have used and tried. These items have brought us much success and we highly recommend them to you in order to be successful. Thank you for your trust!