Last Updated on March 26, 2019 by NandiNN
Your Guide to Loyalty Programs
What are your small business or blogging goals? Mine is to increase my income, attract more readers and become as successful as I can. If this is you, you might need to create a loyalty program.
It takes a lot of effort to attract new clients to your business and this can sometimes also become really expensive.
The best course of action for you as a business or female entrepreneur is to retain clients that you already rather than to go out and look for new customers.
The easiest way to do this, is to have them come back to your business by creating an attractive loyalty program that keeps them coming back for more of what you have to offer.
This can be done for your physical or online business.
Before we get started on how to create loyalty programs, we did want you to follow us on Facebook for more awesome ideas on saving or making more money. You can also follow us on Instagram for more tips.
We also wanted to take the opportunity to let you know that we use Affiliate links on some of our blog posts. This means that we could make a commission if you click on an affiliate link and purchase something. Read our full disclosure and blog policy for more information.
What are customer Loyalty programs?
Basically, loyalty programs or incentive programs are systems you can put in place as a business to retain your current clients and encourage them to continue doing business with you.
They can also be used to attract new clients and expand your brand awareness.
This is a great marketing strategy you can set up and it will help your business make more money and increase income.
People love working with brands they love and if you can create a valuable information package to keep them coming back, you are more likely to succeed.
Your website needs to speak volume for your loyalty program to work.
If you need a new design or an additional way to grow your brand, find a way to build a website that is user-friendly, well branded and one that attracts loyal customers on a daily basis.
How Well Do Loyalty Programs Work?
Depending on the type of business you have, loyalty programs maybe the way to go. I highly recommend anyone with an online store to implement loyalty programs as part of their marketing strategy.
Find out how this successful blogger was able to make over 2 Million with her online store. With a loyalty program plan in place, she can make even more money if she hasn't already implemented this strategy.
Using this amazing step by step tutorial on how to start an online store, you can be well on your way to making even more money each month.
How Do Loyalty Programs work
Most loyalty programs work by rewarding a client for taking action directly with your business.
For example by purchasing an item you can offer them a point or a discount on the next purchase. They are a number of ways you can choose to go with in order to create a program that works well for your business.
A Few types of loyalty programs to consider:
You can use a cashback system – Clients can earn money back from their purchases. Extremely popular with credit card companies.
Points Program – Earn points every time a transaction goes through and they get rewarded after they reach a target number of points
Discount Program – For example for every 2 Items bought a third one is half price. Or earn a percentage off after reaching so many points.
Frequency system – This is when you reward a client for how often they use your services or purchases from you. For every 5 purchases one is free as an example.
Exclusive Paid Members – Your clients get special treatments or items for being part of a paid loyalty program.
As you can see, they are so many options available some that are not mentioned but can be implemented.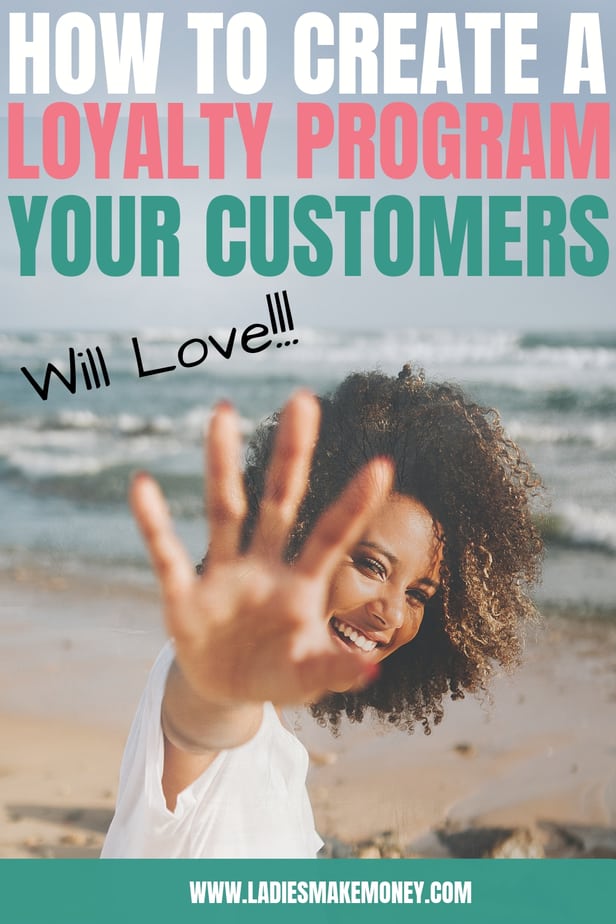 How do I start a Loyalty program?
People truly enjoy loyalty programs and love collecting points. I have a points card that allows me to stock up on points and I use this all year round.
Once I fill it up with enough points at the end of the year, I do all my Christmas shopping without spending a penny.
In order to create a loyalty program that works and that will attract clients, you need to make it simple for the clients to use.
And when I say simple, it must be as simple as rewarding a point right after a purchase or an action they take with your business.
Definitely reward your clients with offers that they can actually use such as using points to purchase other products or services of what you already offer.
You can also offer them discounted items, free shipping, coupons or anything that makes sense. It just has to relate to your current business.
6 Steps for creating an Amazing Loyalty programs:
Now that you understand what a loyalty program is, you can go ahead and create one for your business. But you need to be extremely strategic about how you create it and how you promote it.
If you create a loyalty program that is not well planned, you can lose clients as well as a lot of money. Here are tips for creating a loyalty program that actually works:
Step 1: Find out what your clients need
Take a step back and look at your customer! How much do they spend on your business each month or even over the years. Can they be rewarded to keep them coming back?
What exactly are they purchasing from you? How popular is that item and how often, is it being bought?
Do you have similar products that they may want? How much business are you getting from this client and how many other clients do you have that are similar to them? How can you take advantage of this and grow your business?
Step 2: Plan your loyalty program offer
From the answers you now have, create an exciting offer that your clients will love.
For example, if there is a product or service that someone can use over and over again, let them have a free one after the 7, 8 or 10th purchase.
If you have something that can only be used once may be create a similar item that can be used in conjunction with your already popular product or service.
Step 3: Set your achievement goals
What would you like to achieve when you create a loyalty program for your customers? Are you hoping to get more customers, retain the clients you already have? Or maybe you want more awareness for your brand and business.
Whatever you are hoping to achieve, make sure you have a clear goal and ensure your loyalty program meets those goals.
Step 4: Come up with a budget for the project
With any project you have for your business, ensure you have a budget set aside to help achieve your goals.
Ideally you may want to have a budget to help retain the clients you already have and a separate budget to attract new clients to your business.
You budget can be increased to get more volume or kept the same to meet your goals.
Adjust this accordingly!
Step 5: Come up with an Action Plan
Come up with a plan before you create your loyalty program. How are you going to give them out or promote them? Who are you going to target? And ask yourself how will this help attract more clients?
It could be as easy as promoting this on your well branded website, the radio, throwing an event or asking your current clients to assist with spreading the word.
You want to offer incentives for them to sign up for your loyalty program.
Step 6: Measure your results
Ensure the program works and is getting you the results that you require. Your loyalty program should increase sales, retain your current clients and maybe attract more clientele.
If this is not happening, you may want to review your program and budget.
You can also survey your clients on their thoughts about the loyalty program you are offering.
Examples of what you can offer to keep clients:
A few examples of what you can offer your customers are loyalty cards, reward cards, point cards, special club cards and club member on cards.
I am part of a few programs such as the Scene Movie theater loyalty program.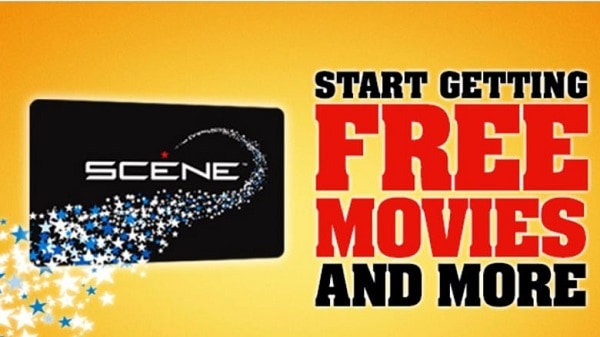 Or the Sephora Reward system: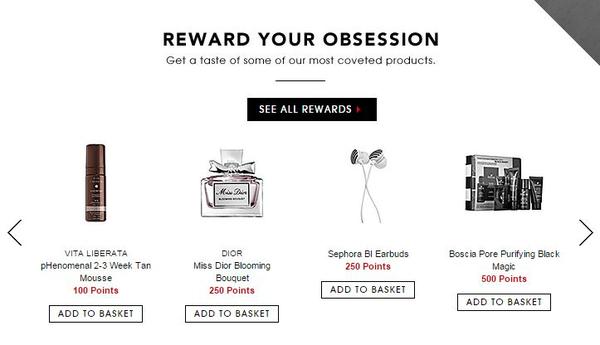 Can Loyalty programs increase sales?
A program like this can definitely increase your revenue and even attract new clients.
Because you will be offering this to current clients, they already know you but it will give them a little push to continue using your business, shopping at your store or interacting with your brand.
Using a retention system will boost your profit by at least 25-50% if done correctly.
Benefits of Creating a Loyalty Program
They are so many amazing reasons we encourage you to use a loyalty program and we mainly encourage that you use it for retention purposes.
However, they can really save you a lot of money in the long run as a small business owner as it does cost more money to acquire new customers.
Another great reason for using this system is that loyal clients will feel even more appreciated.
In fact, my favorite coffee shop just started a program that encourages its client to buy more coffee.
Basically, for every 7 coffees purchased, you get one free coffee. Do you know who will be on coffee overload? Yep you guessed it.
Moreover, it is funny that they only started this system after several years, but I do want to let you know that I feel extremely proud to be participating in this program.
I almost feel special and this is the same feeling you want your clients to have when you create a club or a card that brings them back.
Ultimately there is a great reason to create a loyalty program as it converts better, attract more clients through word of mouth and your sales are increased.
Are you ready to create a loyalty program? Tell us in the comments below.
We are happy to have worked with Wix in doing this collaborative post.
If you are looking for extra ways to make money, find them here!
If you enjoyed our blog we would like to have you join our email list and receive weekly money-making tips, you can join now! Don't forget to like the Facebook page. The page is created to share your work, pitch your services and learn from other experienced bloggers!
---
***We would like to note that this post and most posts on our blog may contain affiliate links. This means that if you purchase something that has an affiliate link, we will get a commission from it. Not all items recommended on our site are affiliate links. We only recommend items that we have used and tried. These items have brought us much success and we highly recommend them to you in order to be successful. Thank you for your trust!
How To Create A Loyalty Program Your Clients Will Love