Last Updated on December 3, 2017 by NandiNN
We happy to have this amazing guest post by Yaazdee Jaunbocus. Yaazdee has a wealth of experience with an extensive career spanning a variety of leading global financial services organizations. He currently writes for GO Markets and enjoys sharing his expertise and knowledge of complicated financial matters to both newcomers and veterans of the industry, translating sometimes complicated financial jargon into simple to understand ideas.
Before we get started, we would love for you to join our growing Facebook group right here! You can also join our Pinterest group by scrolling to the bottom of this page! If you are looking for guest blogging opportunities or if you need a personal affordable coach to take you from A-Z, we can help you. Get all the juicy details right here! Have you seen our brand new shop! 
We also wanted to take the opportunity to let you know that we use Affiliate links on some of our blog posts. This means that we could make a commission if you click on an affiliate link and purchase something. 
Starting up a new company is an exciting time. The world seems full of possibilities, with opportunities ready for the taking. Profit potential seems endless, and the path to financial freedom sure and straight.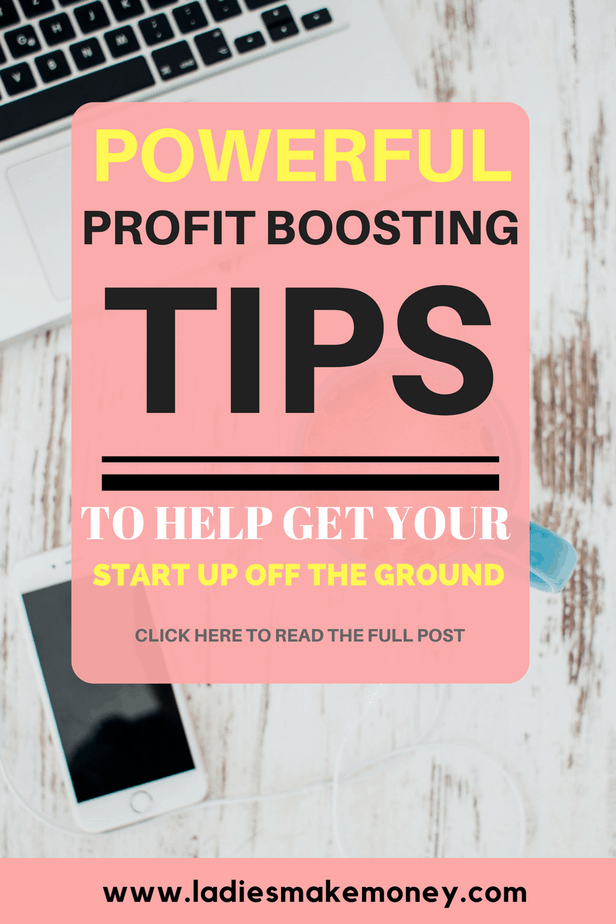 As with so many ventures, many of these appearances will later be called into question or proven to be outright falsities. However, there are some things that any founder can to do help their startup get off the ground. Finding sure footing and boosting profits are the best ways to make a new business more sustainable in the long-run and to increase your rewards as an entrepreneur in the process. Here are a few ways to do just that:
Avoid borrowing for any reason. Early on, it can be tempting to finance initial development and growth with borrowed money. However, loans almost always come with fees. What's more, carrying costs can quickly become pretty steep – especially if you don't have outside collateral. If you do borrow, debt service costs will come out of company revenue, potentially eating up a large portion of your profits. If your new company fails to meet growth expectations, you might be left servicing debt out of pocket or, even worse for your long-term finances, defaulting.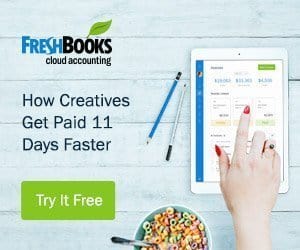 Keep payroll to a minimum of as long as possible. As a young startup, it can be tempting to try to spur growth and hire new talent quickly. Many founders have friends or colleagues whose work they value, and whom they'd like to bring on board as early as possible. However, it's imperative for the long-term financial health of your company that you hold off on new hires while you can. It's much more difficult to cut payroll than to grow it if you find that cuts are necessary. Founders and early-stage employees in many startups should be expected to accept equity as a large part of their compensation. What's more, you can always use outside contract workers for specialty work. If certain technical work like web development is going to play a crucial role in the early stage development of your company, you might consider inviting a specialist in as a co-founder. Then they can work for equity rather than eating up your operating budget.
Related articles
From Hobby to Biz: How to make your first $1000
The Best Online Surveys for stay at home moms
#BossBabes: 5 Creative ways to make money from home
10 Unavoidable things that will make your blog a success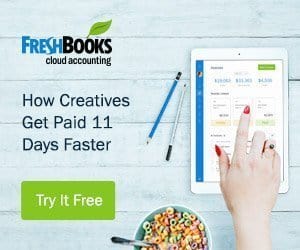 Don't take on too many obligations too quickly. As with payroll, startup founders must avoid fixed expenses for as long as possible. Unless they are absolutely necessary, hold off on leasing office or retail space, or paying for any more than the bare-bones services you need to get started. Overly expensive web hosting and outsized marketing efforts can be similarly detrimental to your finances early on. Instead, wait until you and your company's finances are both ready before you take on these obligations.
Delay big purchases. In any business, it's always tempting to have the latest and greatest tools. Many founders mistakenly believe that top-of-the-line software or equipment make it easier for them to attract talent, or that potential clients will be impressed. Truthfully, the benefits seldom match the added costs of these capital investments. Instead, look for opportunities to lease any critical equipment or, even better, buy second-hand. The longer you can rely on vendors or contractors and their equipment, the longer you can hold off on making the investment yourself.

Mind your books in a meaningful way. As a founder, you need to be on top of your company finances from the outset. This means tracking absolutely everything – every line of revenue and every single expense. What's more, make sure you break everything down into as much detail as possible. Use a cost-effective software solution like Xero or QuickBooks, which make it easy to track and categorize expenses and allow for regular reporting. Frequently review your revenue and expenses, as well as breakdowns of assets and liabilities. Look for places to make cuts or critical investments to grow your margins or expand your revenue base.
Starting up a new company is exciting, but extremely difficult. It's very work-intensive, and there are only so many hours in the day. This means you need to avoid unnecessary tasks or having to do things multiple times. You need to work not only hard but also smart.
As you get started, be mindful of these basic tips. Stay diligent and keep your finances ever-present in your thinking. Keep aware of how your business is operating, the challenges you face and any new developments – especially if you're planning to invest or enter the forex trading industry in the future. Continue looking for ways to improve. You will undoubtedly learn lessons as you progress, many of which will be unique to you and your company. Adopt them as you go. Make profit a critical part of your function as a founder. Lastly, enjoy the ride, and reap the rewards of your hard work.
If you enjoyed our blog we would like to have you join our email list and receive weekly money-making tips, you can join now! Don't forget to join our Private Facebook page. The page is created to share your work, pitch your services and learn from other experienced bloggers!
---
***We would like to note that this post and most posts on our blog may contain affiliate links. This means that if you purchase something that has an affiliate link, we will get a commission from it. Not all items recommended on our site are affiliate links. We only recommend items that we have used and tried. These items have brought us much success and we highly recommend them to you in order to be successful. Thank you for your trust!