Last Updated on October 30, 2017 by NandiNN
Just about everybody wants to make their blog a success, and luckily, many of the same things will help with that. While of course there will have to be some marked differences in the things you do, the following 10 things are crucial and must be followed to make your blog a success.
Before we get started, we would love for you to join our growing Facebook group right here! You can also join our Pinterest group by scrolling to the bottom of this page! If you are looking for guest blogging opportunities or if you need a personal affordable coach to take you from A-Z, we can help you. Get the details right here! We also did want to mention that we use affiliate links on some of our posts. This means that if you click on an affiliate link, we make a commission from it.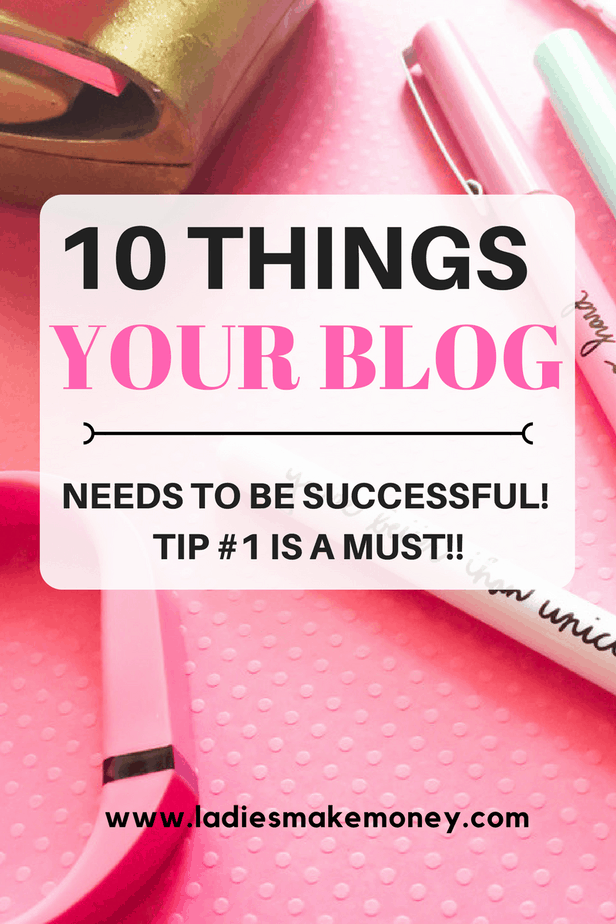 We also wanted to take the opportunity to let you know that we use Affiliate links on some of our blog posts. This means that we could make a commission if you click on an affiliate link and purchase something. 
If you are thinking of starting your own money-making blog, sign up for our FREE 7-day course here. If you already have a blog and are not yet making money, sign up for our FREE money-making Bootcamp:
A Detailed Business Plan
In order to make your blog a success, you need a business plan. A detailed business plan is beneficial for a number of reasons. First off, it'll help you to secure funding from investors should you need it. It's also a great way to keep you on track and focused on where you want to be. That being said, you shouldn't project too much into the future. Things change super quickly in this day and age!
The Right Team
You must have the right team to help you make your business a success. This doesn't mean the people with the most experience, or even the most qualifications. You can simply hire smart people who could make all the difference to your business and learn while on the job. Think VAs. 
A USP
Every business needs a unique selling proposition. What makes you stand out from the rest?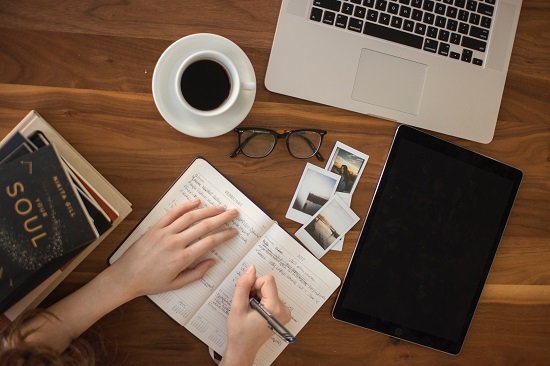 Outsourcing
Outsourcing is so important – you can't expect to do everything yourself! You can outsource just about everything these days. Outsourced Business IT Services is one of the most effective things you can outsource, as they ensure your downtime is kept to a minimum. This all helps to create a better service for your customers. However, you need to assess what will be most beneficial for your business. You can't do everything alone if you want to make your blog a success. 
A Strong Social Media Presence
A strong social media presence will help people to see that your business is genuine. You automatically become more trustworthy with a strong social media presence. Make sure you're consistent and only start up the profiles you can keep up with. They should be the ones most beneficial to your business. It's always worth hiring a social media manager who can take care of this stuff for you.
A Responsive Website
Your website must be available on mobile devices, as people use these more than desktops! Make sure your site is responsive right from the get-go. Nobody wants to do tons of pinching and scrolling!
The Perfect Business Location
This is especially important if you're expecting customers or clients to visit your location. Just like with buying a house, the perfect business is all about location, location, location.
A Strong Brand Voice And Personality
Make sure you have a strong and consistent brand voice and personality. This helps your customers to relate to you and recognize you more.
Unshakeable Values
All of the best businesses have unshakeable values. What do you stand for? Perhaps you communicate this with charities you support, people you sponsor, or simply the materials you use. Going green, for instance, is in keeping with the times and a great PR move.
You should think of these things as compulsory if you're going to make your business a success. Which do you think are the most important in order to make your blog a success? Leave your thoughts and ideas below!
Keep reading: 
Two questions Newbie Blog owners need to ask!
How one blog went from zero to 200K Pageviews Per Month!
If you enjoyed our blog we would like to have you join our email list and receive weekly money-making tips, you can join now! Don't forget to join our Private Facebook group. The page is created to share your work, pitch your services and learn from other experienced bloggers!
---
***We would like to note that this post and most posts on our blog may contain affiliate links. This means that if you purchase something that has an affiliate link, we will get a commission from it. Not all items recommended on our site are affiliate links. We only recommend items that we have used and tried. These items have brought us much success and we highly recommend them to you in order to be successful. Thank you for your trust!